New York City neither sleeps nor lets you sleep. There is so much activity and options to explore that one can write a book on it. Not long ago I was there in search of New York summers and have collected a short list of experiences that you should not miss.
1. Scale the Empire State Building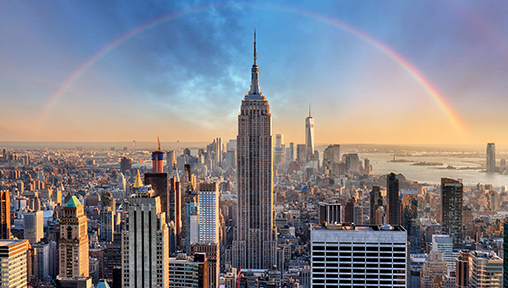 The Empire State which happens to be amongst the oldest skyscrapers of the world stands tall on the Fifth Avenue. The view from the top is breathtaking. The experience is split across the 'Dare to Dream' exhibit on the 80th floor, the main Observation Deck on 86th floor and the Top Deck on the 102nd floor. Each level has a different price for the ticket but since it attracts tourists by the dozens, I would recommend to purchase the VIP express pass that lets you beat the queue. Depending on what you enjoy more, you may opt to visit at sunrise or climb at sunset and wait till the city lights up. Timings are from 8am to 2am and you can find all additional details here.
2. Satisfy that Sheesha Crave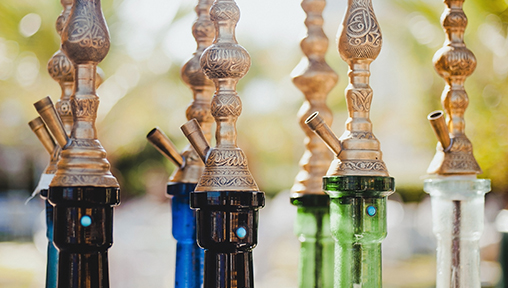 Specially for people from Singapore who have the occasional itch to try a good hookah or sheesha but feel that the law has tied your hands, don't fret any more. Manhattan has a plethora of middle-eastern places that not only address your smoky-desires but also serve sumptuous food. One such place that I checked is Pergola on 36 West and 28th Street. It is a bi-level bistro that offers a modern Mediterranean fare and hookah-menu which has more than 30 flavors across 6 segments. So when you visit New York, do enjoy the puff with one of the exotic cocktail offerings at Pergola. The place is ideal for an evening out with your happy bunch of people.
3. Enjoy the Nightlife at Meatpacking or Hell's Kitchen
If you are a night person and love to find your bed when the world rushes to work, do not forget to explore Meatpacking or the Hell's Kitchen district of Manhattan, New York. Though the streets of these two districts are lined up with bars, lounges and nightclubs but top of my list in terms of a unique experience is Tao, Downtown. If the murals by UK street artist, HUSH, don't catch your fancy at the entrance, Tao Downtown Nightclub surely will. This 2500 square feet drinks-only lounge is a hidden gem within the expansive Tao Downtown restaurant. It offers the perfect ambience for wee-hour drinking and dancing.
4. Shop at Woodbury Common Premium Outlets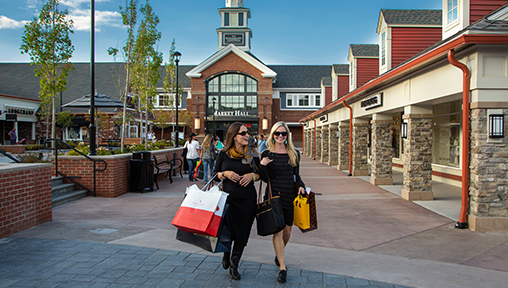 This place might be an hour and a half drive from Manhattan but is a shopper's haven. If you have big brands and big discounts on mind, believe me and arrive with an empty suitcase. Woodbury Common is spread across 240 stores including Tory Burch, Kate Spade, Celine, Bottega Veneta, Polo Ralph Lauren, Michael Kors, Burberry, Coach, Breitling, Dior, Thomas Pink, Ermenegildo Zegna, Givenchy, Prada, Saint Laurent, Salvatore Ferragamo and many more. For a change, this is one massive shopping arena that has something for everyone. So if saving a buck and shopping big is on the agenda, before you visit New York do join the Woodbury Common VIP shopper club.
5. Jog across the Brooklyn Bridge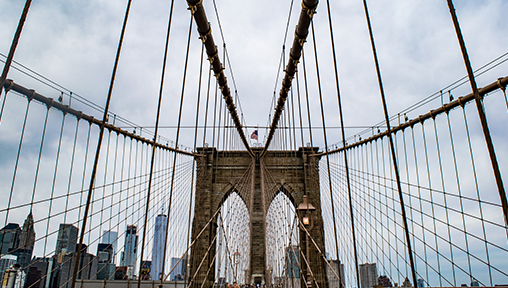 Health enthusiasts are found in plenty jogging or cycling across the Brooklyn Bridge which connects boroughs of Manhattan and Brooklyn. The bridge is a National Historic Landmark and offers a distant view of the Statue of Liberty as well. But if you are still not done walking don't forget the Central Park which extends an experience enriched with numerous fountains, bridges, arches and sculptures. There are also events to engage different age groups. You can find all the details about attractions or upcoming events here.