Feeling the need to buy jewellery but looking for something unique, that's easy on the pocket too? We heard you loud and clear! Here are 9 gorgeous artisan brands that have us swooning over their collections.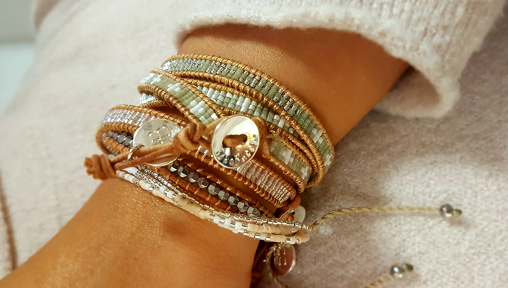 Started with a mission to bring unique accessories at affordable prices for women, Zarabelle offer distinctive accessories from artisan jewellers around the world. Championing social responsibility, 10% of all purchases at Zarabelle are donated to Green Umbrella, a Cambodia-based NGO that provides education to children and skills training to women in a village near Phnom Penh. Whether you're choosing from Boho Betty's fun collection of leather wrap bracelets, Mantrabands for their uplifting messages or hand-crocheted gold and silver earrings by Streetcat Designs – there's plenty to keep you and your wallets occupied!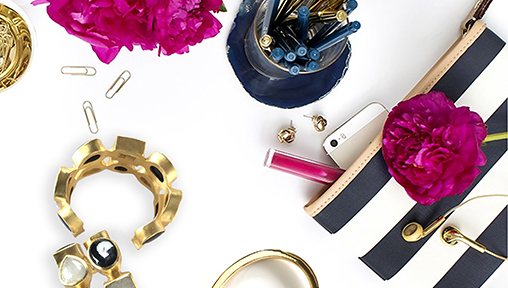 Designer and founder, Anaita Thakkar's brand is crafted in limited numbers to ensure your jewellery is truly one of a kind. Housing semi-precious gemstone jewellery that naturally come in various sizes, shapes and colour; no two pieces can ever be identical! We have fallen (hard!) for the stunning collection of geometric cuffs that add that extra oomph to any outfit, night or day.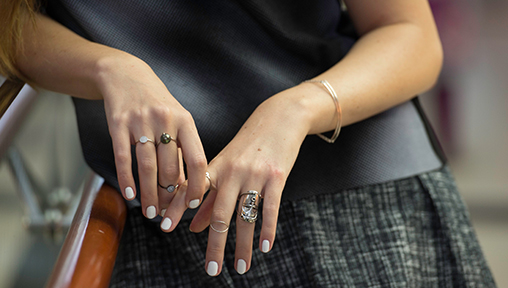 Tired of mass-made jewellery brands, owner Angela decided to start her own brand of luxe handmade designer jewellery. Stocking hard to find, emerging jewellery brands from around the world; these are perfect as gifts for others or for yourself! Birthstone studs, made to order 14K gold necklaces and a fabulous range of cocktail rings - don't blame us for the extras on your credit card this month!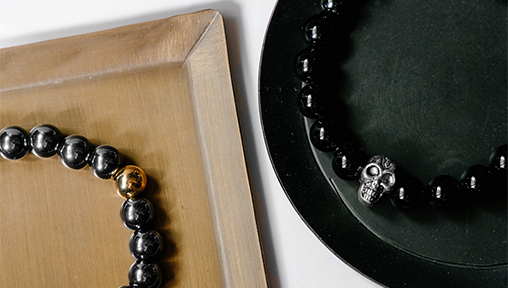 Minimalists will love homegrown jewellery label Citystate Beads, that makes quality design-focussed bead bracelets for both men and women. By ensuring that each piece is designed and made by human hands, Citystate Beads gives you consistency and strong detail that comes with quality craftsmanship. Bonus points for being wallet-friendly and available across a host of retailers such as Naiise, Zilingo, Lazada and ZALORA.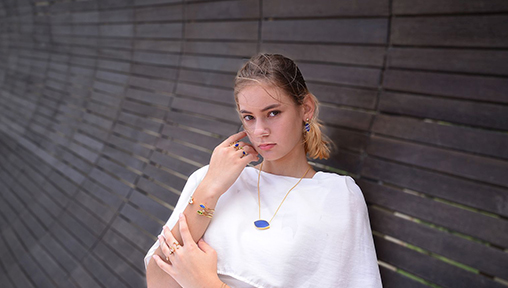 The brainchild of homegrown designer Li Ying, most pieces are hand assembled in Singapore itself. From real gold-plated findings that are nickel and lead free along with gemstones and crystals that are not synthetic - much effort has been made to ensure that quality materials are used. Known as the stone for wisdom and intelligence, the Lapis Lazuli collection is truly the right shade of blue we have been seeking!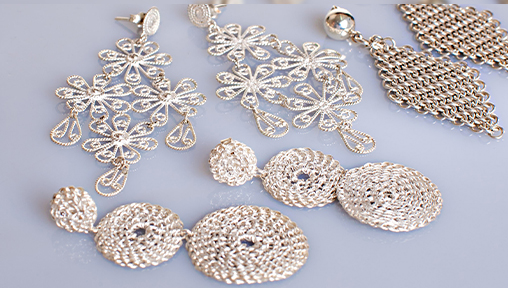 Paqarina Jewellery is 100% handcrafted by artisans from some of the poorest regions of Peru and made from 950 silver giving you high purity. The versatile, easy to wear designs they house are fun pieces that come with a touch of Latin flair. Using filigree, patina and crochet styles expect contemporary jewellery that is high quality and at affordable fair trade prices.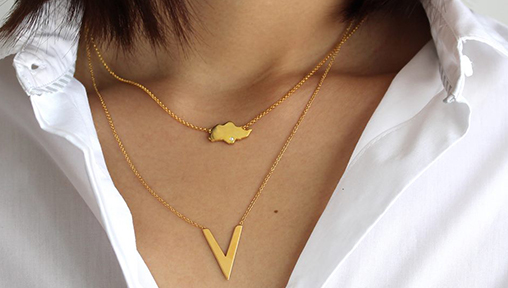 Looking for that perfect leaving present for someone who's moving from Singapore? Pinwheel Jewels sell a fabulous option of delicate necklaces, bracelets and pins featuring pendants or charms in the shape of the Singapore island in 1965. All pieces are made from 18K gold plated sterling silver and handcrafted in Singapore.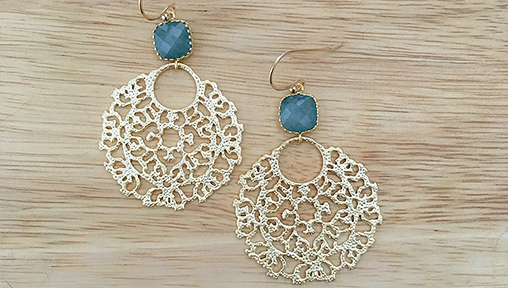 Whimsy and Magic make comfortable and easy to wear every day jewellery. Using 925 sterling silver, gold filled , 18k gold and semi-precious stones amongst other material; the brand ensures that what you get is top notch quality for your money. These Boho earrings are delicately balanced with Green Aventurine stone – perfectly suited for that maxi dress!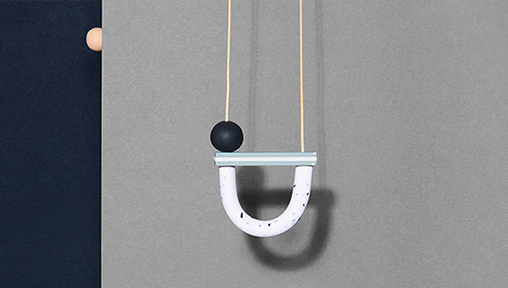 If you are after playful and fun handmade statement pieces, take a look at Knack. Created with a touch of simplicity, the designs use a variety of handmade beads to create out of the box geometric patterns. Adjustable knot closures mean you can wear their range of necklaces short or long!