fashion
Twinning in Style: 10 Brands for Adorable Mommy-Daughter Matching Outfits
Published Date
: 13 Jul 2023 10:00

Twinning with your little mini-me just got more fun with these mother-daughter matching outfits. Swimwear, pajamas and dresses included!
Looking to match outfits with your mini-me? Check out our favourite brands in Singapore for mommy-daughter twinning outfits. 
Whether you prefer to deck your entire family in cute prints or are after something more elegant for the stylish mama-daughter duo, these brands offer a range of clothes to create that winning twinning look. From loungewear and matching pajamas to swimsuits and stylish outfits, this list has got your family twinning goals sorted. Best of all, they deliver to Singapore!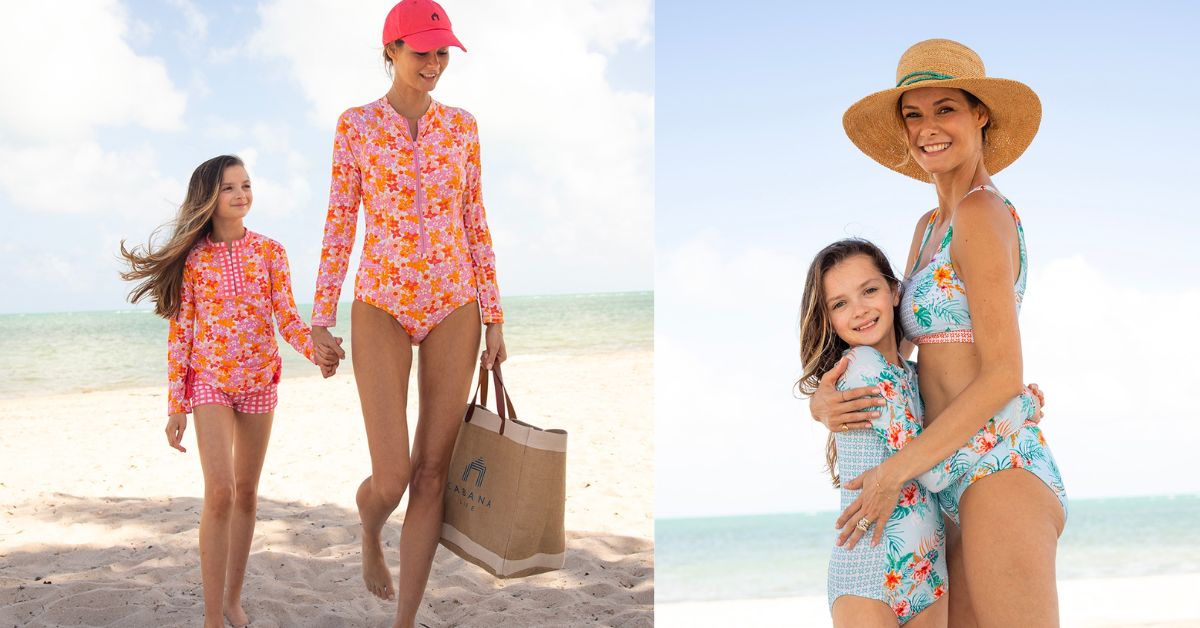 Planning a family day to the beach to enjoy the sun and nature? Cabana Life combines fashion and function with stylish designs that doubles as sun-safe solutions to ensure your family is protected from the sun. Their clothes are designed with UPF 50 fabric that blocks 98% of the sun's rays, with every style made with the highest-rated sun protection.
Sun safety doesn't have to be boring! Check out their vibrant range of twinning mommy and me swimwear and pick out your outfits for your next beach day or vacation. The swimwear collection is designed with versatile, lightweight, breathable fabric that is comfortable to wear and quick to dry.
The collection is filled with preppy patterns, radiant colours, and flattering silhouettes that will make your next mommy and me playdate more fashionable while still protecting you and your little one from the aggressive sun rays.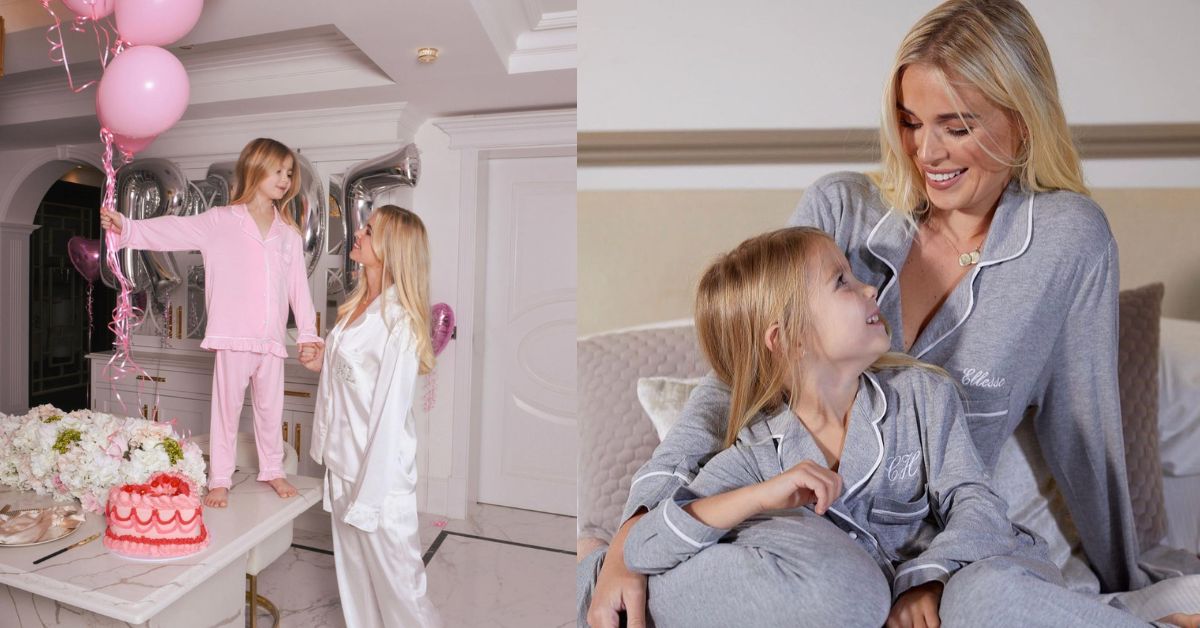 If you've ever looked for personalised products, you know they can sometimes cost a ton. However, at Ha Designs, their goal is to offer their bespoke pieces at affordable prices so you won't have to think twice when you're searching for a special gift or just something to spoil yourself. Established in 2015, HA Designs has quickly become a popular choice for personalised products.
Enjoy their matching with mum section, as they feature all of Ha Designs's signature looks in mini sizes, fit for both your little boys and girls. Their sleepwear comes in two comfortable materials, woven satin finish fabric and viscose jersey knit. If you prefer the luxurious and stylish look, opt for the satin pyjama set. However, if you prefer something with added comfort and softness, get your hands on the jersey pyjama set. 
With even a matching with mum and dad section, Ha Designs designed their chic collection with the whole family in mind. Do keep in mind that personalised items take a little longer to ship out, so if you're looking to get a gift for your family be sure to order soon.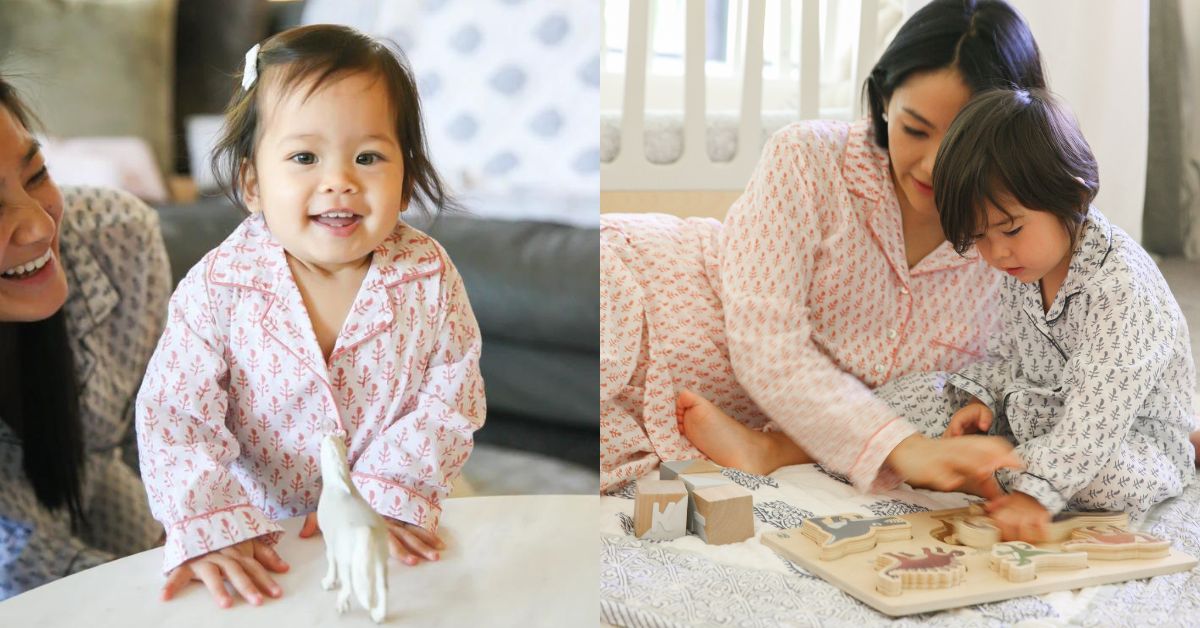 Pamper your family with a taste of homemade luxury with handcrafted essentials from Malabar Baby. 
Malabar Baby was founded by Anjali Harjani, who wanted to find fabrics that were environmentally friendly, of high quality, and comfortable for children. The brand is known for its timeless design aesthetic and uses natural fabrics to create a range of products including soft bedding, organic swaddles, baby towels, and lifestyle accessories. Families looking for high-quality, eco-friendly products for their children will be pleased to welcome Malabar Baby into their homes and hearts.
Each labour of love is specially made with the highest-quality fabric, so you and your little ones can enjoy it for years to come. And gender-neutral means, everyone in the family can wear these - and they are also perfect as hand-me-downs!
Transform a typical day around the house into a cute twinning moment with Malabar Baby's Loungewear. These classics are handmade and made using the highest quality 100% cotton voile available from India to ensure maximum relaxation during leisure time.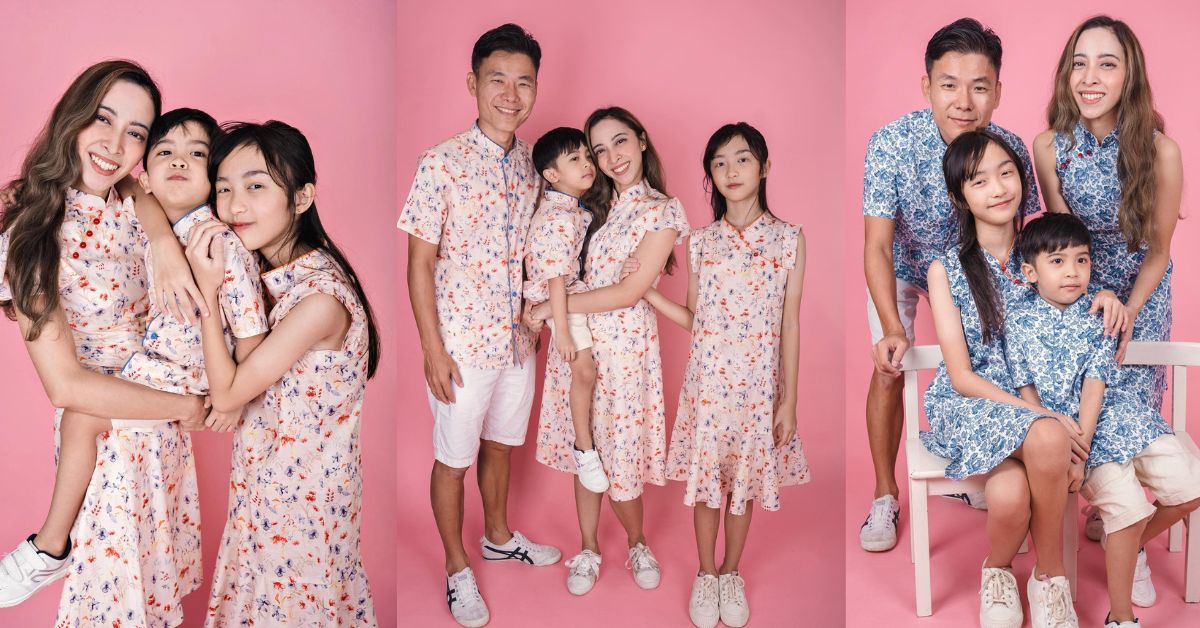 For all the parents having trouble coordinating everyone's outfits during festive seasons, Pocket Pig Diary is here to help! The online based shop has been providing fashionable and affordable children's clothing since 2015 and has expanded its collection to family wear over the years. From hundreds of intricate cheongsams to adorable Santa Claus dresses, you'll be sure to find a twinning outfit for every occasion.
Add Dad to the fun with Pocket Pig Diary's family wear range that features gender-neutral shades and prints so you can easily convince Dad to join in on the twinning brigade!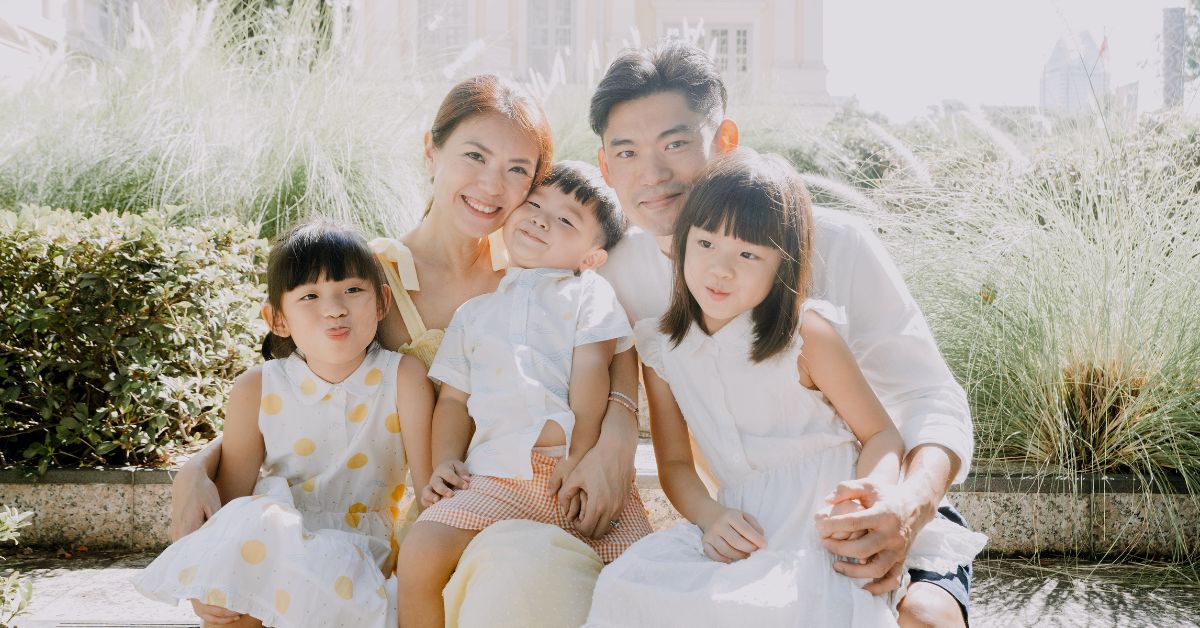 The homegrown brand, Le Petit Society was founded in 2012 by Robyn Liang and Dylan Ong, who believed that great style shouldn't be limited only to adults. They recognized a need for high-quality children's clothing and decided to create an Asia-made line that focused on both quality and design. Over time, the brand expanded its clothing range to include adult and family matching outfits, making Le Petit Society the go-to choice as a family lifestyle brand.
Le Petit Society is committed to using only premium fabrics that are comfortable and suitable for children's daily wear but also durable enough to last for generations to come. Embrace a pop of colour with their best-selling rainbow collection and bring a smile to the whole family with the iconic vibrant and eye-catching design.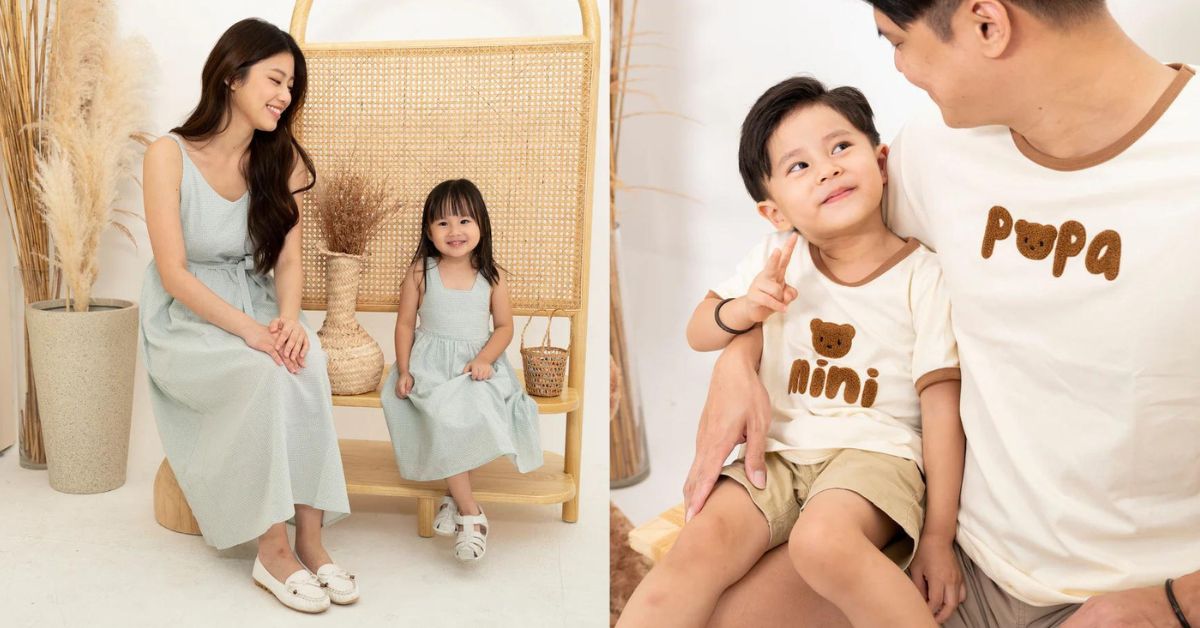 Personalisation is the best way to add a loving touch to celebrations or to commemorate occasions and special memories. At Toddley Thoughts, personalised clothes aren't just cute to look at but they aim to help parents customise memories to last a lifetime with their little ones. 
Toddley Thoughts allows families to create matching outfits with their own distinctive styles. From onesies with "mini-me" for your children to " best papa" tops for Dads, there is something for every family.
Otherwise, opt for their innovative and creative designs to bring out the inner child in you. From dinosaur prints to zodiac-themed clothing, these matching sets for the whole family will create the most splendid memories.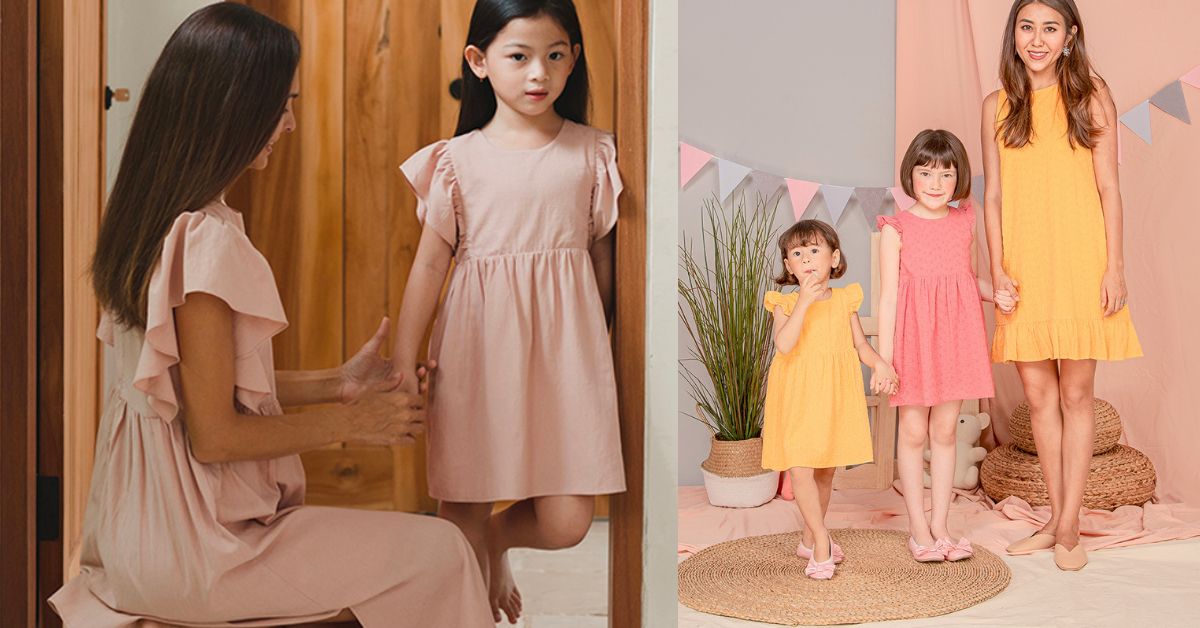 For mums and daughters that love dressing up, the local brand Fayth should be a familiar name. Their collection highlights hand-drawn prints and a myriad of clothes of comfortable soft fabrics with impeccable quality. 
Best of all, Fayth consciously creates beautiful and versatile pieces that are designed for mummies and their children. 
We love how their mummy and me collection features delightfully curated pieces that exude a distinct elegance and functionality. These are perfect pieces to add to your collection as you can wear them together with your little one or even on your own. Your little one will be sure to love her new flowy new dress that matches her favourite other person - you!
Many of you might be familiar with Our Second Nature and their effortless yet classy fashion designs for the modern woman. However, do you know they have a collection for kids as well? Our Mini Nature features clothing options for both girls and boys for you to create the ultimate twinning outfit for your daughters or sons. The founders of Our Second Nature believe that clothing is a personal and instinctive form of expression, and hence have also focussed on creating outfits that are comfortable for daily wear. 
From dresses, skorts, to suspender shorts, the brand has an outfit for any occasion. Looking to complete their matching outfits? Throw in a drawstring bag for them to accessorise with. Brighten up your mini's me day by surprising them with a set from the mini nature collection.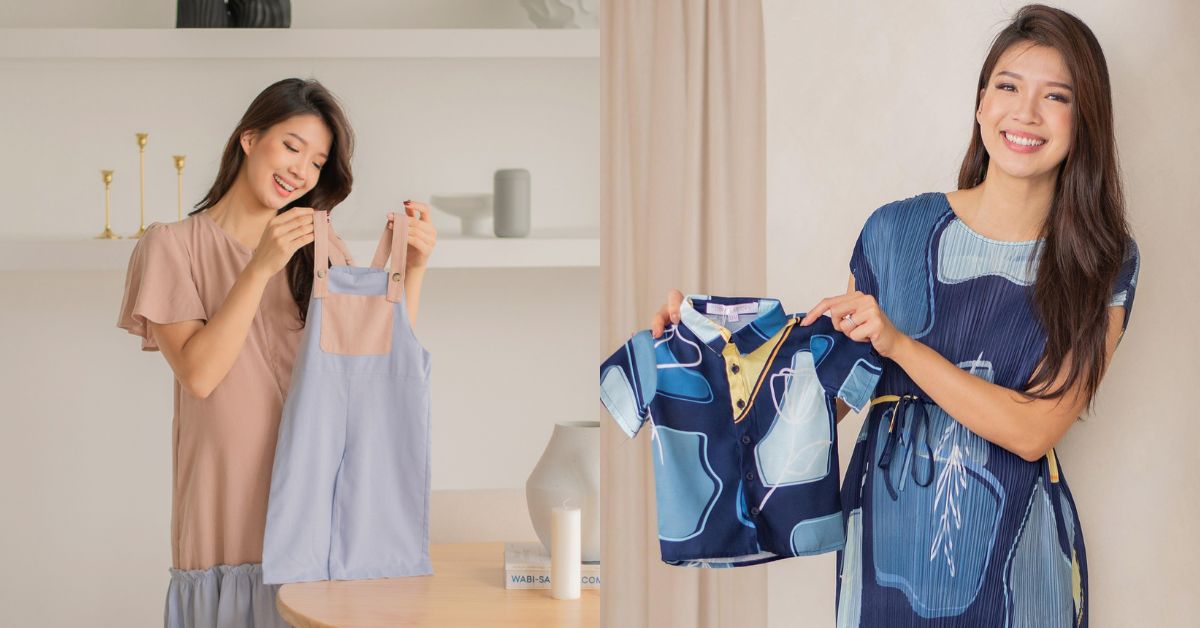 Inject your wardrobe with bold and stunning patterns from Jump Eat Cry's Mum and Baby collection. This selection features a variety of unique prints and colours and even stretchable clothing that will last even when your kids start growing up.
Their cheerful gingham dresses also come in mini sizes and will make for a gorgeous twinning outfit for any mother-daughter day out. Additionally, the material is made to be crease-resistant, breathable, and comfortable, so you don't have to worry about any discomfort on your picturesque mother-daughter date.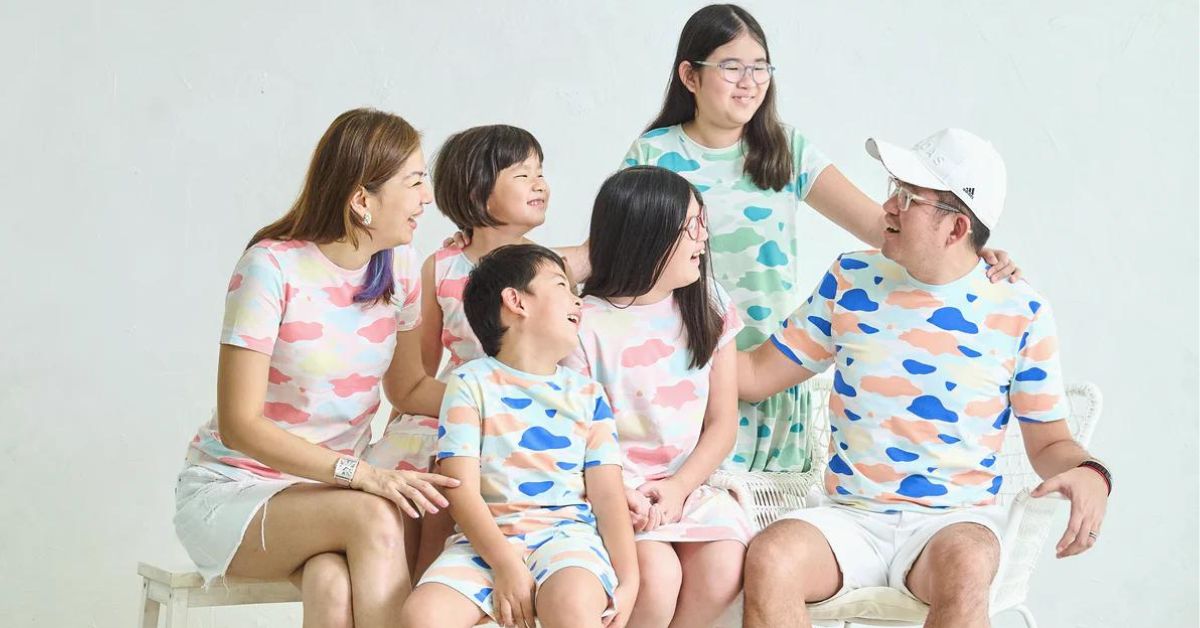 As parents, finding clothes that are both fashionable and functional is a tough challenge. Founders of Oeteo started off with the same dilemma: Joanne and Wilson were once also defeated parents that struggled with unruly rompers and an upset child. Thus, with their combined 40 years of experience in the apparel industry, they created a line of fuss-free and incredibly comfortable baby apparel. With Oeteo's innovative line, they hope to make parenting easier for the whole family. 
Their best-selling product is their EASYEO rompers, their Easy-To-Wear rompers, are a  first-of-its-kind baby romper without snaps, zips, or buttons, which allow for maximum convenience at an affordable price.
However, if you are looking for something more festive for the upcoming holidays, check out their festivity collection, where you can find versatile pieces made with comfortable cotton for the whole family.