fashion
Luxury Fashion Drops To Look Out For in 2023
Published Date
: 03 Feb 2023 09:00

Discover the epitome of designer fashion with these latest luxury fashion drops. Intricate designs and premium quality to elevate your fashion game.
Don't miss out on these latest luxury fashion drops in 2023. The list is endless with an extensive selection of luxury fashion brands to browse from. Featuring brands such as MCM which is known for its famous emblem found on everything from handbags to purses, and LOEWE with designs which are sleek and classy. Dolce&Gabbana's vibrant and colourful designs are must-haves for every fashionista, while KENZO brings its combination of streetwear and high fashion to the table. 
Check out our compiled list of luxury brands and their latest collections for 2023.
Luxury Fashion Drops To Look Out For in 2023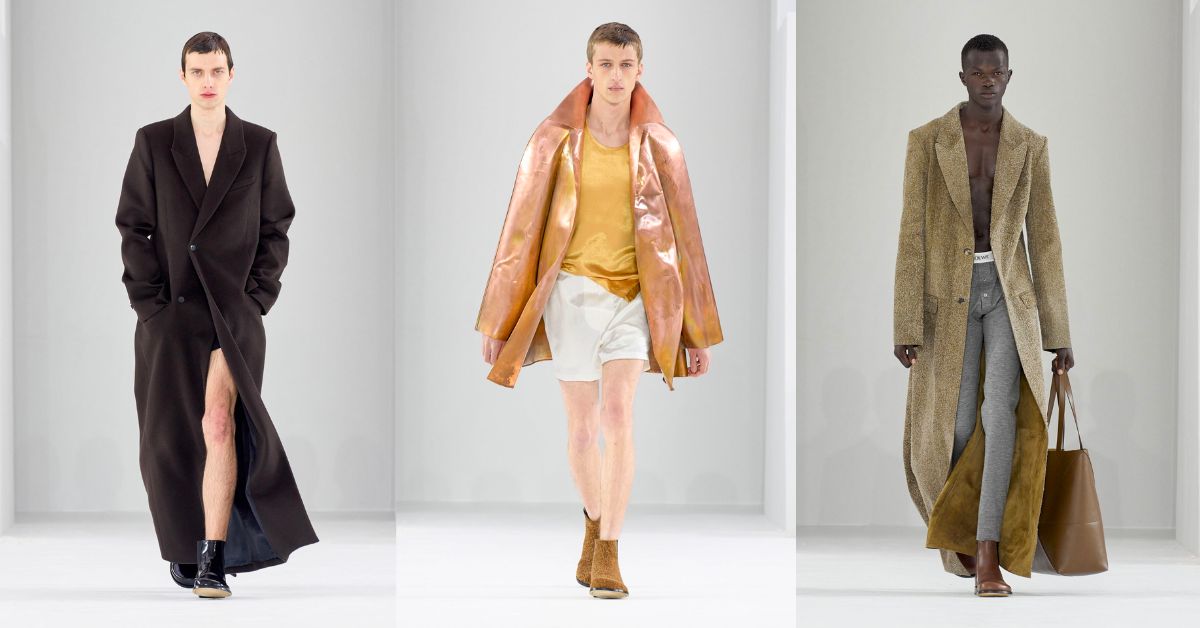 LOEWE brings in Materiality and Reduction this season. LOEWE FW23 Men's Runway Collection focuses on silhouettes and a reduced colour palette. Featuring the collection's rich materials such as parchment, velvet, copper, leather, satin and wool. With standout pieces such as the trench, the shaved shearling coat, and the slim suit, which can be paired with round-toed boots and lace-ups. The Puzzle Tote offers a new, soft interpretation of the renowned Puzzle Design.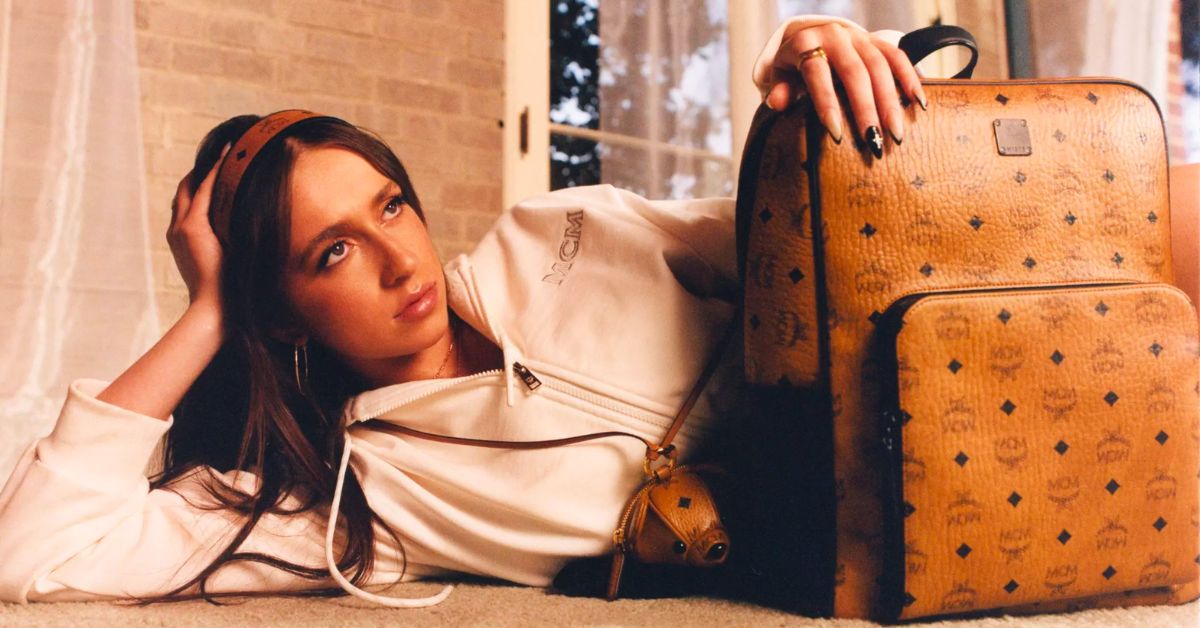 MCM's SS23 collection continues to voyage to the virtual. German luxury fashion house MCM partners with Sony Music Entertainment's FILTR music platform to create "A FILTR Take" to launch its Spring-Summer 2023 campaign. Introducing a collection that references and reinterprets the natural world with a cyberpunk-like aesthetic through three distinct capsules: Meta Safari, Cyberpunk and Meta Ocean.
Collaborating with Tate McRae, "You Broke Me First" singer and songwriter. MCM and Tate McRae work together on a creative concept, song interpretation and other elements. Coming up with two full-length performances contained in two episodes and accompanied by dynamic assets to further bring the storytelling to life.
MCM's SS23 campaign and collection are now available at MCM stores and website.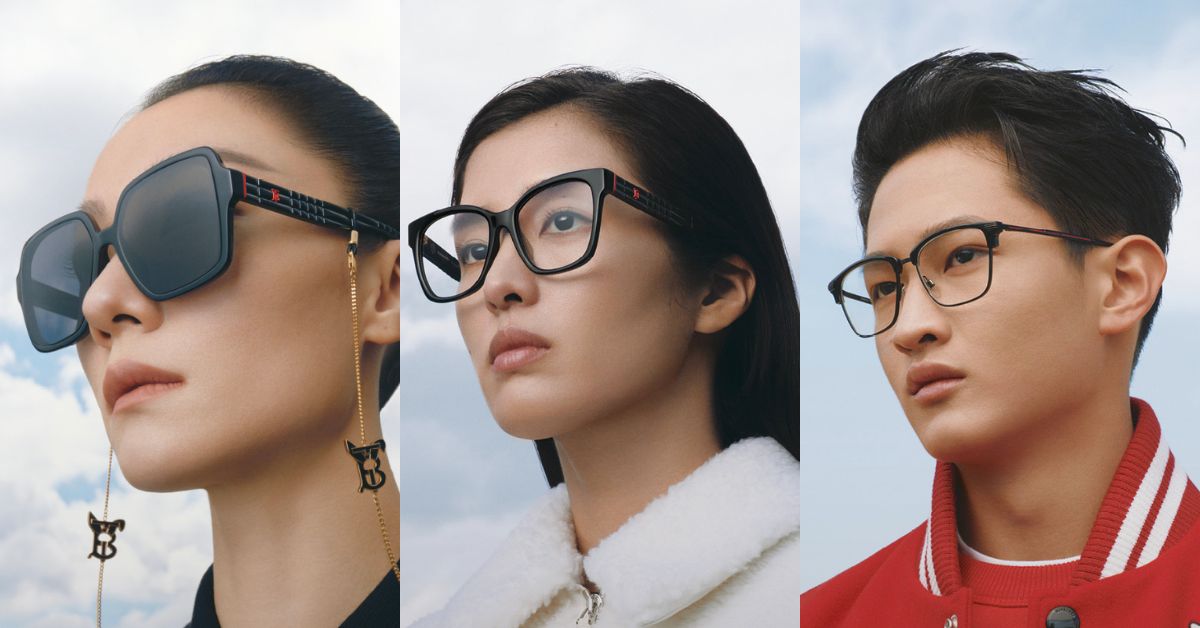 Welcome the new year with BURBERRY's Lunar New Year 2023 collection. Featuring this year's zodiac animal, the Rabbit, which symbolises prosperity, abundance, and youth. BURBERRY offers three limited-edition pairs of sun and optical frames and a luxurious eyewear chain accessory to elevate your look for the occasion. 
With eyewear consisting of classic optical frames and large statement sunglasses with textured temples inspired by the BURBERRY Check and the Lola bag. The chain strap for the sunglasses is also embellished with the collection's Monogram design.
Introducing a luxurious statement eyewear accessory to complement the limited edition pieces. Inspired by the Lunar New Year, the unique TB rabbit chain design is the centrepiece.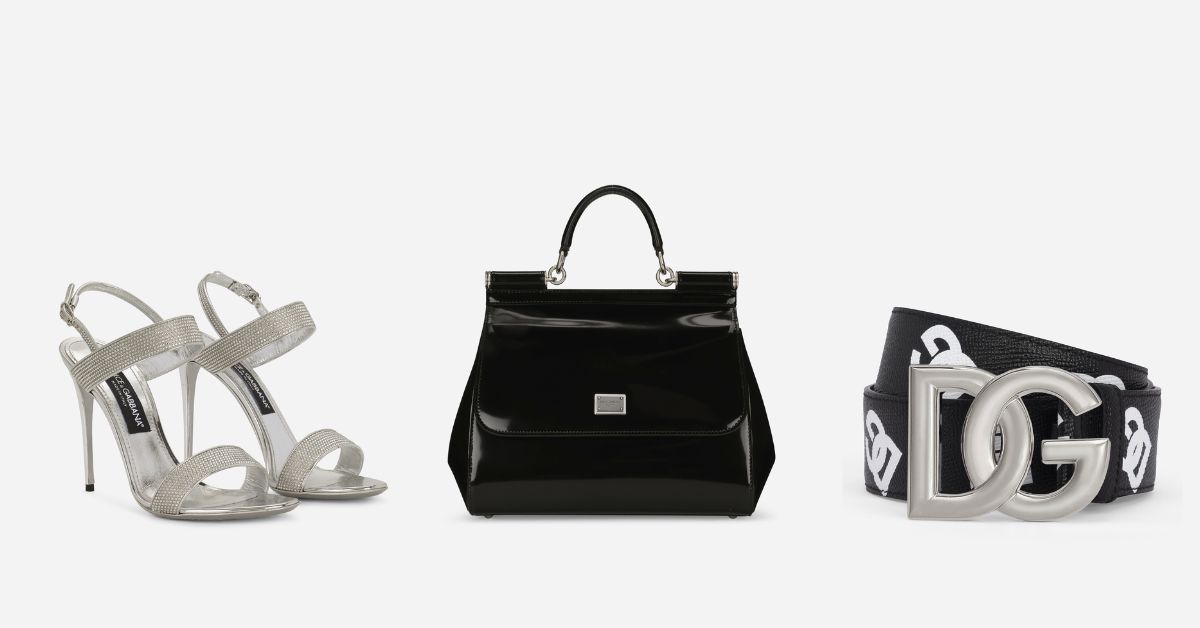 Dive into summer with accessory essentials from Dolce&Gabbana's Spring/Summer 23 collection. Showcasing the brand's rich cultural heritage and legacy of high style and glamour. Featuring a muted neutral colour palette with slight mediaeval touches, inspired by iconic Kim Kardashian.
Kicking off with the Donna Accessories line, also described as "Bling". This collection features jewelled and beaded items such as chokers and sparkly heels. Expect a classy, sophisticated yet minimalist take on glamour. 
Followed by the Uomo Accessories collection which takes on a combination of silks and technical fabrics. Featuring footwear with Jacquard and velvet, embellished with chunky gems, and sleek leather bags. 
Elevate your style this summer with Dolce&Gabbana's vibrant and glamorous accessories.
Tod introduces their Fall Winter 2023 Men's Collection: The Italian Portrait. Follow through Tod's new collection and appreciate the values of the Italian lifestyle. 
Presenting the Italian way of life with a modern style. This collection contains urban pieces with embellishments and accents for a utilitarian wardrobe. Tailored silhouettes with updated volumes, crafted from the best materials. 
Putting together a colour palette that uses warm and earthy tones contrasting with grey and white accents. The classics of men's sartorial sportswear are reinforced with a strong metropolitan accent, accentuating a casual way of everyday living.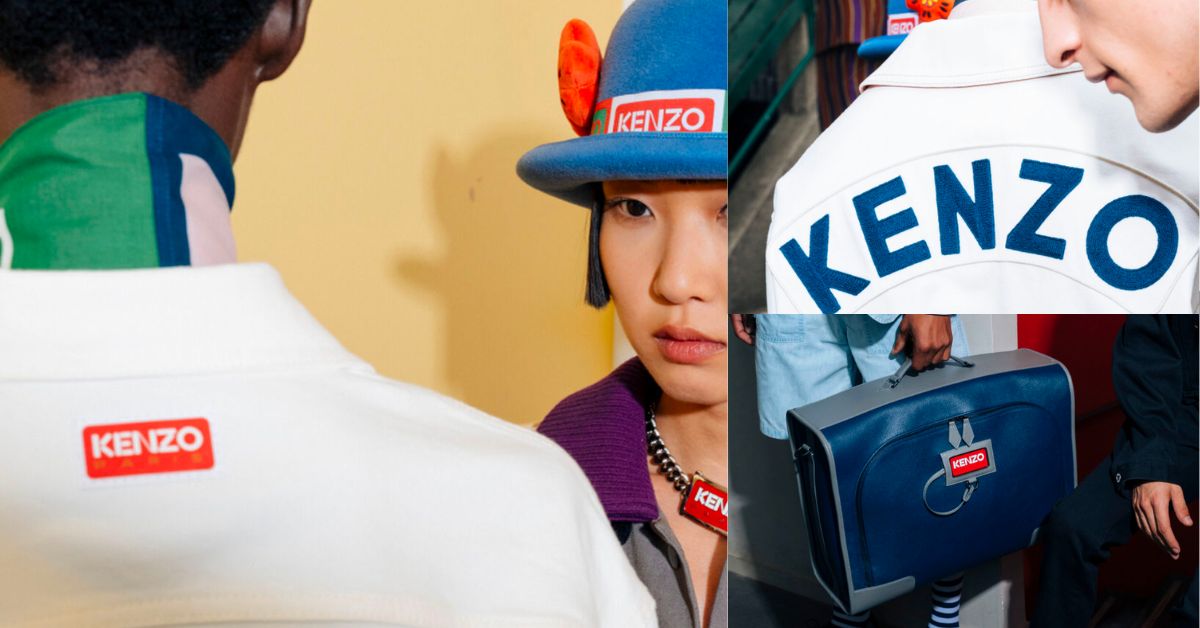 KENZO launches its Spring-Summer 2023 Women's and Men's Collection. Designed by Artistic Director Nigo, the first drop "KENZO Pixel" showcases the designer's teenage years in the 1970s and 80s. 
A blue/grey pixelated rose is featured on a denim jacket and pants for men, while a red/brown version is seen on a denim hoodie and pants for women. For women, there's a green/yellow knit cardigan and skirt featuring pixelated roses and tiger heads. Men's items include a grey jersey tracksuit with red stripes and a pixelated rose, and a grey polo shirt with mini pixelated motifs. Women's items include a black knit cardigan with mini pixelated motifs. Featuring a sweater with a large elephant head and "KENZO PARIS" in off-white for women and blue for men. 
The collection also includes T-shirts, sweatshirts, and hoodies in white, grey, and black, with pixelated KENZO logos and other motifs like tigers, roses, and hearts.
The KENZO PIXEL Collection is now available in-store in Singapore and the rest of Asia.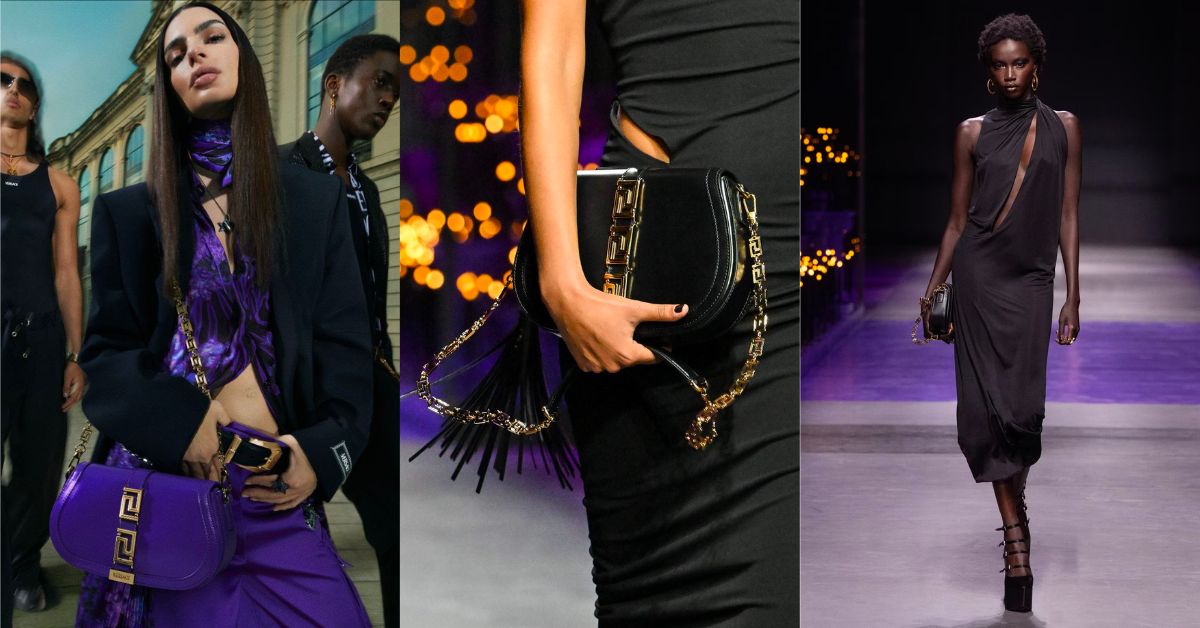 Versace's Spring-Summer 2023 Women's Campaign in black and bold hues. Donatella Versace describes the Versace woman as confident, determined, and always a leader of the pack. This season, Versace brings in the Spring-Summer 2023 Women's Campaign in bold shades with assertive silhouettes. Must-haves include the black slash dress paired with a sleek black leather coat.
This season's collection comprises several themes. Starting off with Slash which features Versace's iconic slashes on dresses and tops. Rebel brings fringe and stud-accented clothing. Followed by Composed & Impulsive and Enhanced Silhouette, where the former carries macramé finishes and metallic zebra motif finishes for the latter. Lastly, the Gothic Goddess and Alternate Evening Wear, both featuring evening and partywear with stud and metallic finishes. 
Bags, accessories and shoes are also launched as part of the collection. Notable mentions include the re-edition of an archival Versace hobo bag style which comes in three different sizes with studs, leather fringe, and rhinestones.