fashion
Must-Have Luxury Fashion Pieces Trending This Summer 2023
Published Date
: 22 May 2023 10:00

From designer apparel to statement accessories, stay trendy and stylish this summer with the best luxury fashion items of the season.
As Summer 2023 rapidly approaches, fashion enthusiasts around the world are preparing for the season's hottest trends. This year, luxury fashion brands have stepped up their game to feature a wide assortment of chic and stylish pieces that are perfect for summer. Whether you're looking for designer dresses or bold accessories, there's something for everyone this season.
Read on to discover the latest luxury fashion pieces that are guaranteed to turn heads and elevate your style game. 
Must-Have Luxury Fashion Pieces Trending This Summer 2023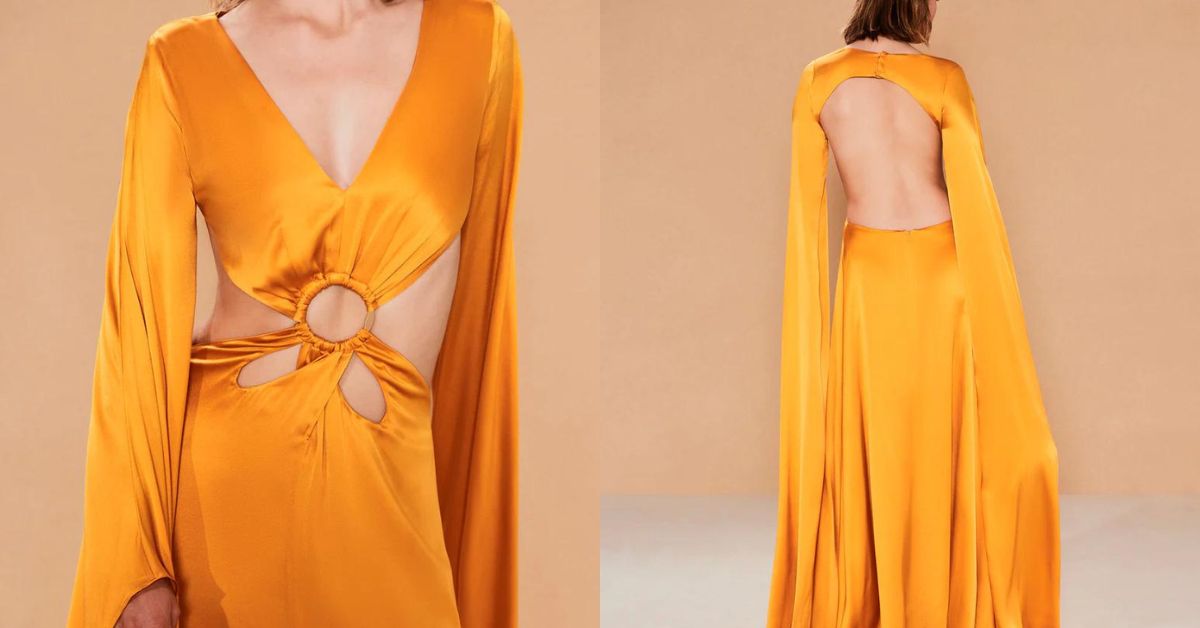 The Cult Gaia Jasmin Gown ($1800) in Marigold is the ultimate show-stopper for any summer formal event. Crafted from luxurious silk georgette, this floor-length gown features cutouts at the small of the waist, a daring neckline, and an open back, all centred around a brushed brass oblong ring. The gown is fully lined with hook and eye closure at the back of the neck, while exaggerated sleeves and a front slit add a touch of drama to the overall silhouette. For those who want to look and feel their best this summer, this gown is the perfect choice.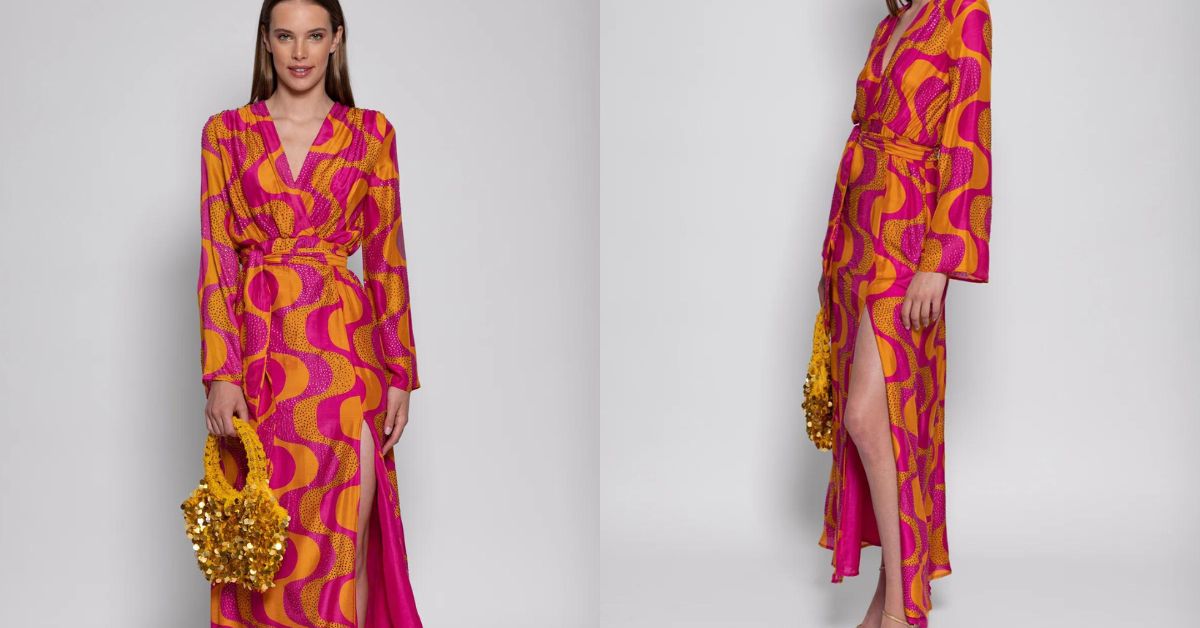 Introducing the Sundress Enora Long Dress Amazonia Print with Rhinestones Fuchsia & Orange ($362), a luxurious addition to your summer wardrobe. This stunning dress is made with a bicolour fabric that features spirals highlighted by rhinestones. It comes with a wrap-over top neckline and slightly flared sleeves which add an elegant touch, with a yoke smocked on the back that separates the top from the bottom of the dress. Additionally, the dress features a side slit that subtly reveals your legs and comes with a separate belt that can be tied to your liking. Made with care and attention to detail, this dress is perfect for any summer party.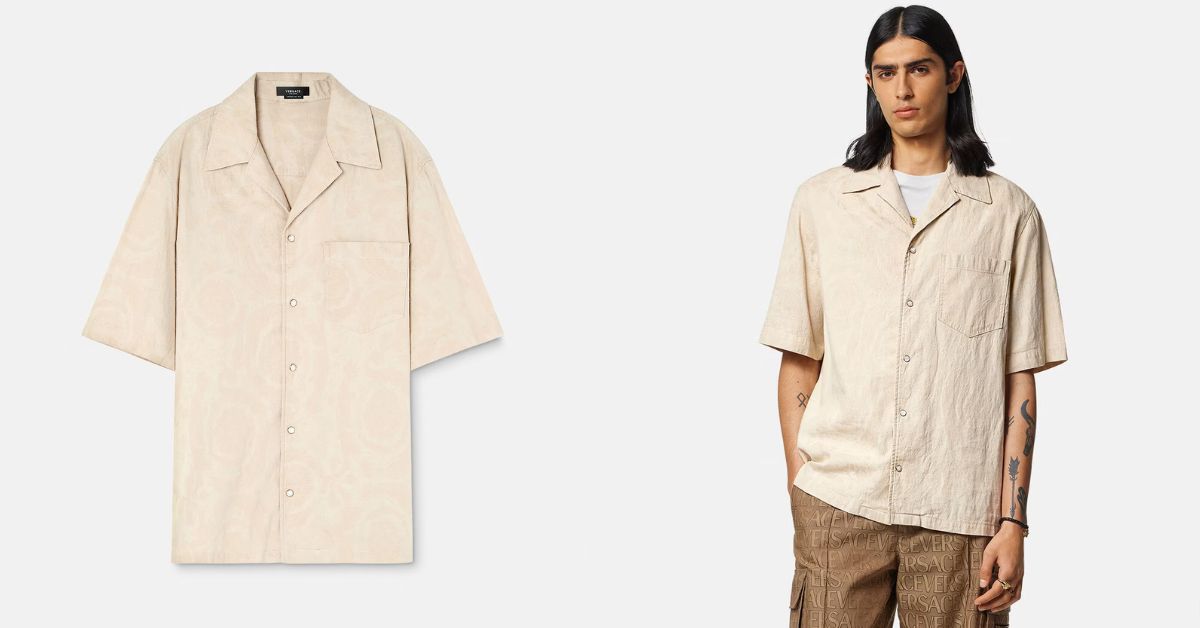 The Versace Barocco Silhouette Chambray Shirt ($1680) is a lightweight men's piece and the perfect addition to your summer wardrobe. This short-sleeved shirt is crafted from a lightweight denim chambray fabric and adorned with a tonal Barocco Silhouette jacquard pattern. It features a notched collar, front snap-button closure with Medusa engraved mother-of-pearl buttons, chest patch pocket, and side slits. Suitable for casual wear, this shirt is perfect for a day out or a night on the town.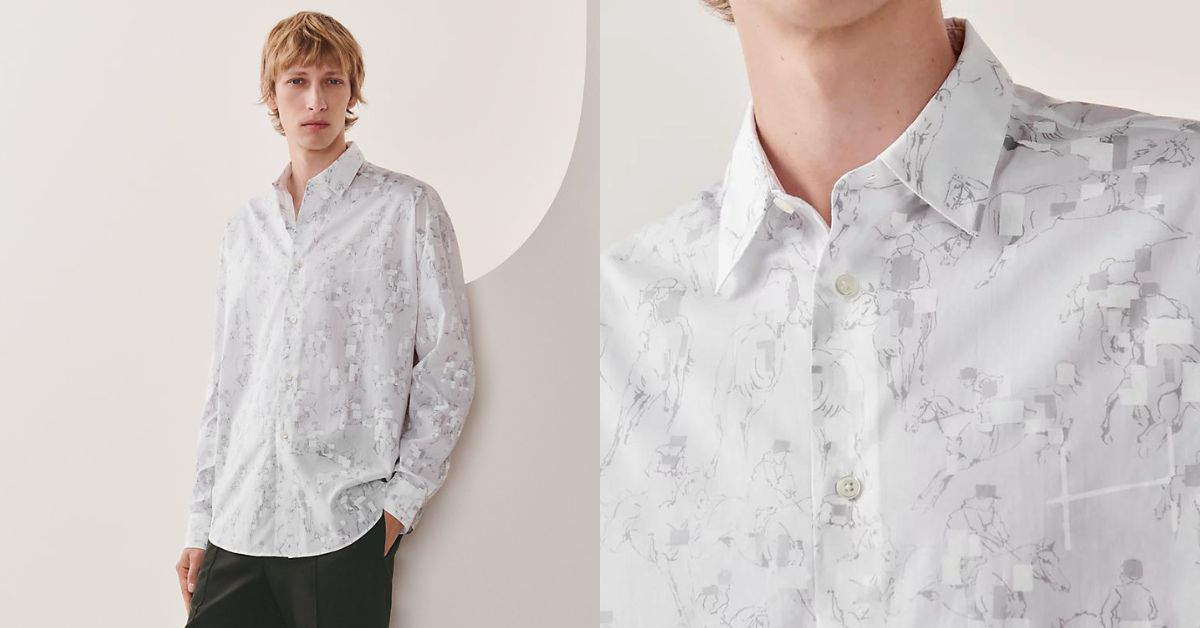 The Hermes "Saut en Calques" Boxy Fit Shirt ($2100) is a button-up shirt that is a must-have for Summer 2023. With an eye-catching equestrian print, this loose-fitting shirt comes with a flexible collar that adds comfort along with its overall boxy fit. The plain cuffs come with pure mother-of-pearl buttons, while the palladium-plated Clou de Selle buttons add an extra touch of elegance.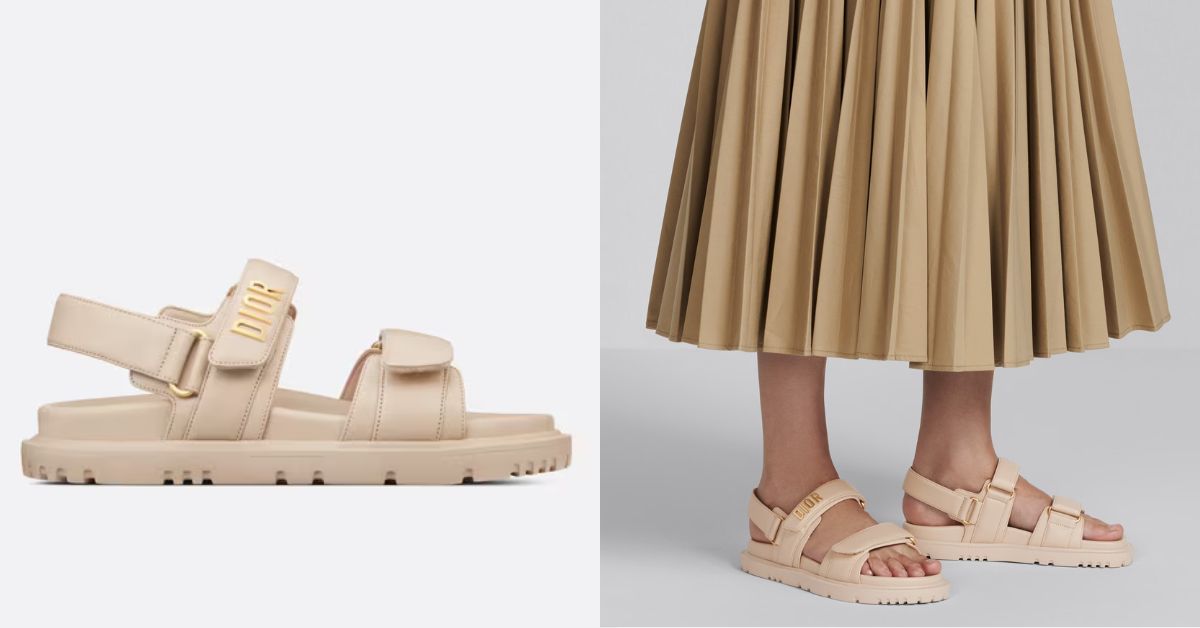 Fashioned from powder beige lambskin, the Dioract Sandal ($1690) boasts a modern silhouette, making it chic and comfortable as summer footwear. The design features an anatomically shaped leather insole paired with an ultra-lightweight notched EVA sole adorned with Christian Dior's lucky star symbol. The style is finished with two adjustable scratch straps and a gold-finish metal Dior signature on the upper strap, making it a perfect addition to any contemporary look. Made in Italy, this sandal combines both style and comfort and is perfect for Summer 2023.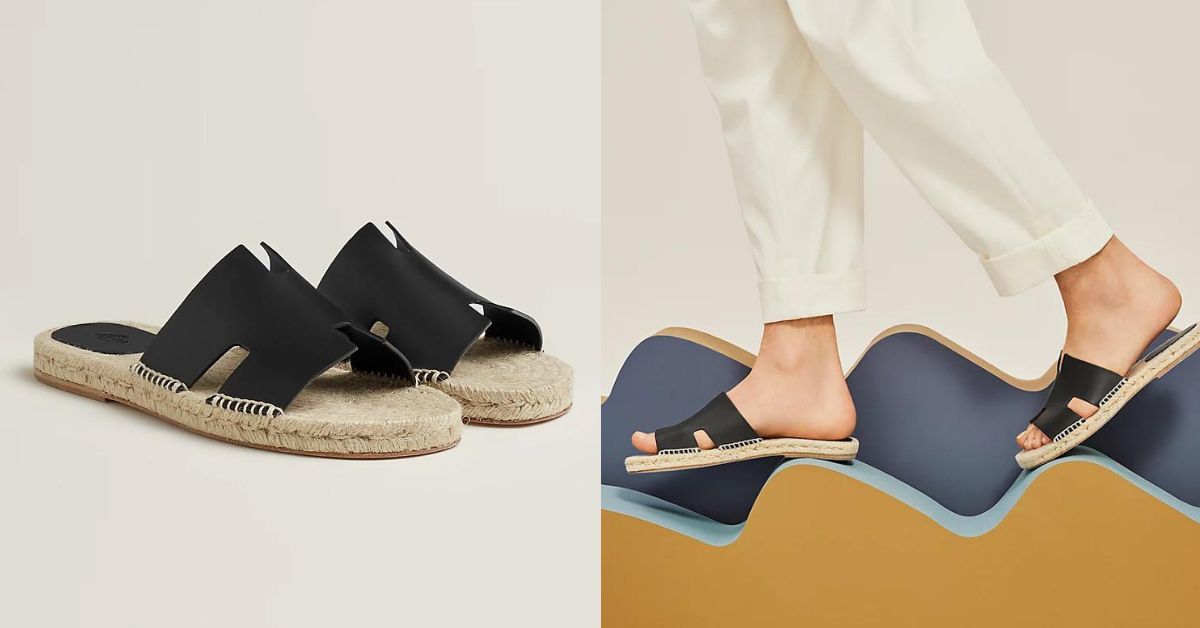 Want a pair of male shoes to match your Summer 2023 fit? The Hermes Antigua Espadrille ($790) is a perfect choice for a relaxed, beachy summer look. These espadrilles feature a calfskin upper with an "H" cut-out design and a rope sole. The natural leather sole has a rubber insert for extra durability. With a natural rope midsole and insole, and a black calfskin patch, these shoes are as comfortable as they are stylish. Furthermore, it contains a black calfskin lining which adds a touch of luxury. Made in Spain, these espadrilles are a must-have for any summer wardrobe.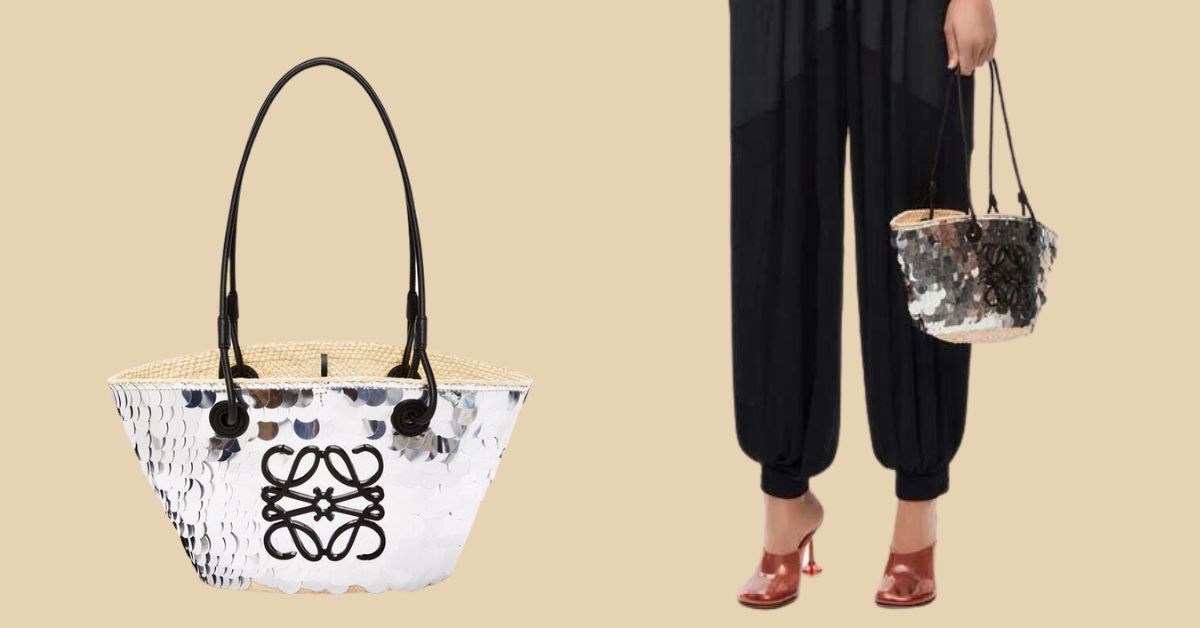 The Loewe Small Anagram Basket In Sequinned Iraca Palm And Calfskin ($1400) is guaranteed to elevate your summer wardrobe. This traditional basket bag is made with a classic handwoven body, tubular calfskin straps, and an embroidered calfskin Anagram. This stunning piece is available in silver sequins and takes up to 21 hours to be hand-embroidered, making each bag unique. 
The basket is crafted using iraca palm, which is harvested and sun-dried in Colombia before being woven by women artisans from Corporación Oficio y Arte, achieving a design that gives the perfect summer look. Choose to carry it by shoulder or top handle.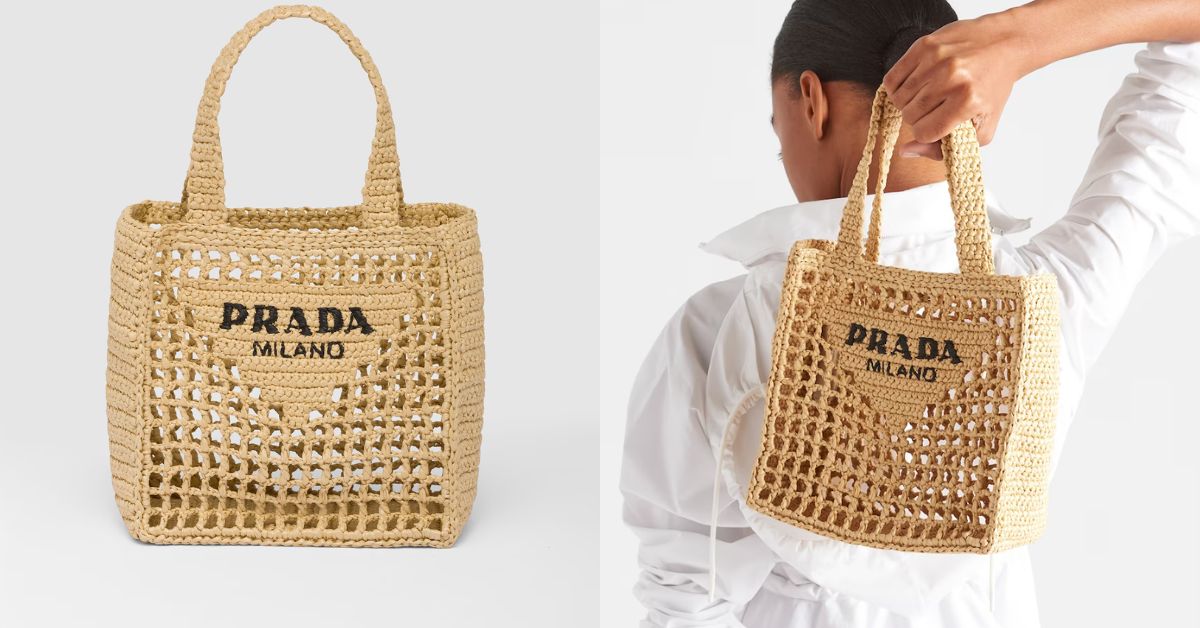 Check out the Prada Small Crochet Tote Bag ($2480), a must-have tote bag to add to your Summer 2023 collection. This tote bag features a soft, deconstructed design and is made with raffia-effect yarn, a light and natural material that is perfect for summer. The front of the bag is decorated with the brand's embroidered lettering logo to add an iconic touch. Furthermore, this bag is crafted with crochet workmanship and is made using top-quality materials such as straw and wicker.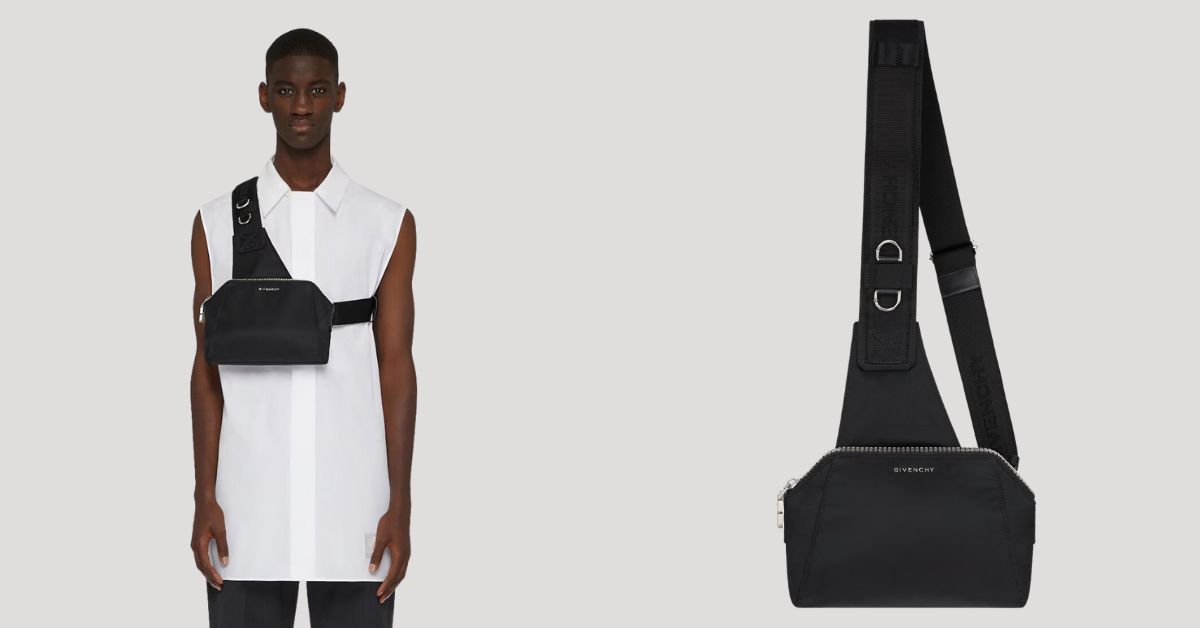 Introducing the Givenchy Antigona U Bag In Nylon ($1690), a trendy bag that can be paired with any summer fit. The Antigona U line features a zipper closure with a GIVENCHY 4G zipper pull and an adjustable strap in GIVENCHY webbing with technical padded straps with nylon for a sporty feel. Additionally, you can personalise your bag with the D-rings for a unique touch. The bag also features a metal GIVENCHY signature on the front and silvery-finish metal details. With one main compartment and one outside flat pocket, this bag is both functional and fashionable.
Looking for the perfect accessory for Summer 2023? The Carolina Herrera HER 0144/S Sunglasses ($106) exude radiance and set the standard for the renowned label's new collection. With a timeless design that showcases classical chic with an expressive touch, these sunglasses can be paired with any look. Its full-rim oval frame is crafted with high-quality materials, making it durable and comfortable to wear. Furthermore, the snug fit on the ears and nose ensures maximum comfort. Suitable for heart-shaped faces and all other face shapes, the HER 0144/S is an all-rounder for any genuine power woman looking to make a statement.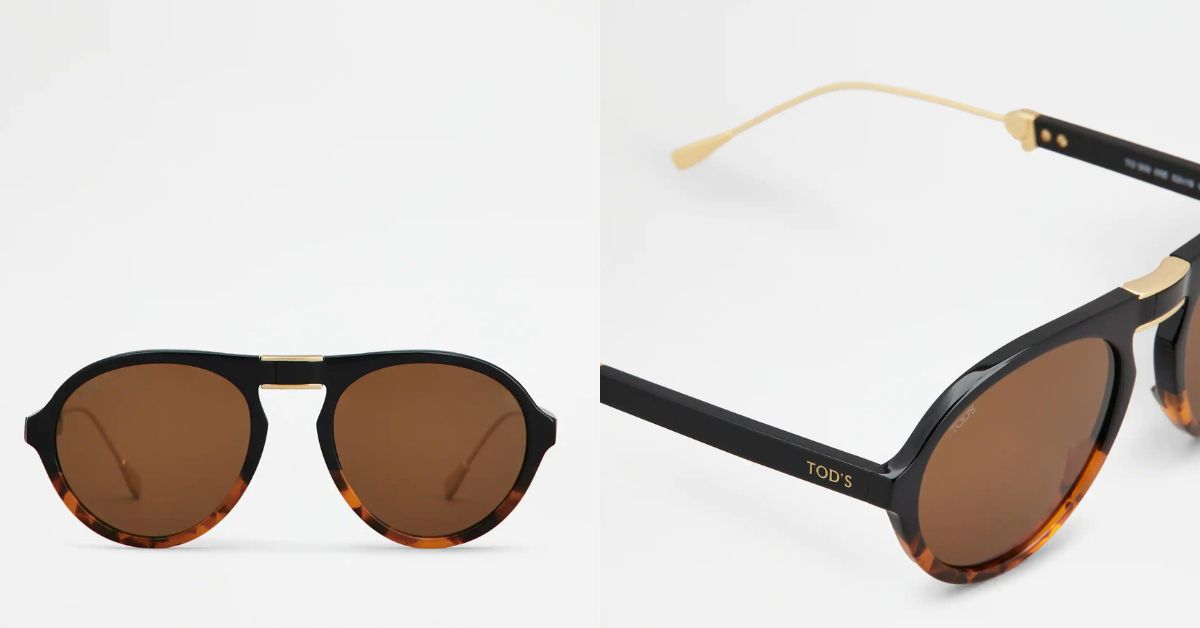 If you're looking for a pair of male sunglasses that can perfectly accentuate your features, check out Men's Tod's Foldable Sunglasses ($670). Available in colours brown and black, these sunglasses are a must-have accessory for Summer 2023, boasting an exquisite design with a perfect blend of vintage and contemporary aesthetics. The frame is crafted from a combination of metal and acetate, with Tod's branding displayed on the temples. Made in Italy, these Tod's Foldable sunglasses are a perfect addition to any fashion-forward wardrobe.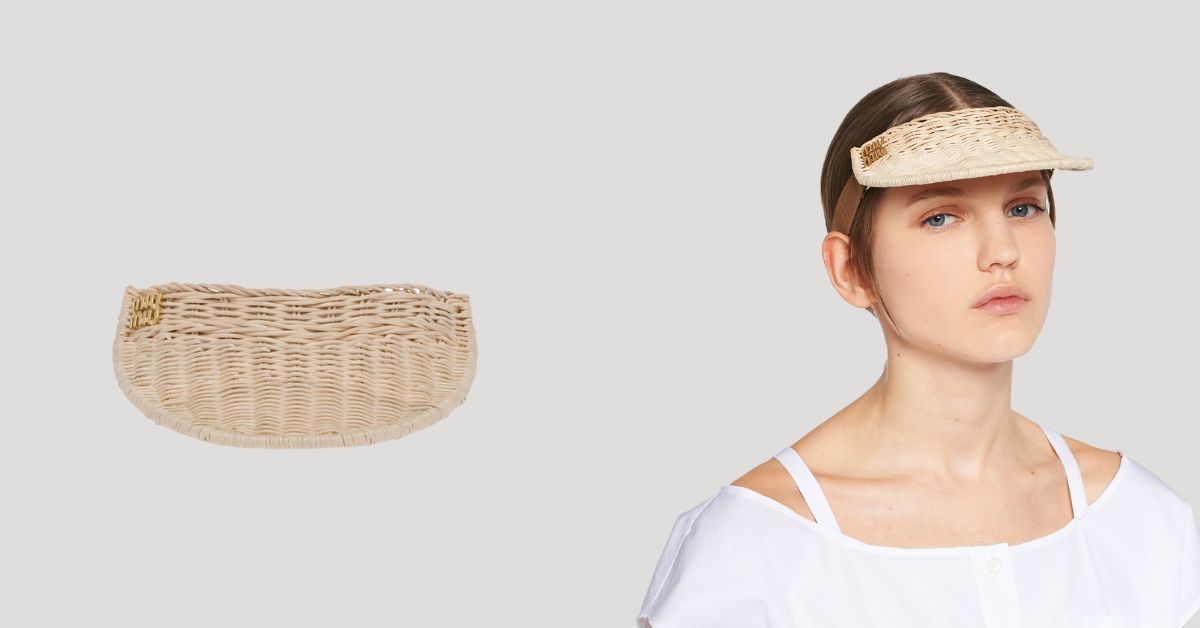 Perfect for shielding your face from the sun while keeping you cool and stylish, the Miu Miu Wicker Visor ($865) is a must-have accessory for any fashion-forward summer wardrobe. Expertly crafted from straw and wicker, this visor features a sleek metal lettering logo that adds a subtle touch of shine and iconic appeal. With its natural materials and chic design, this visor is sure to elevate your summer look.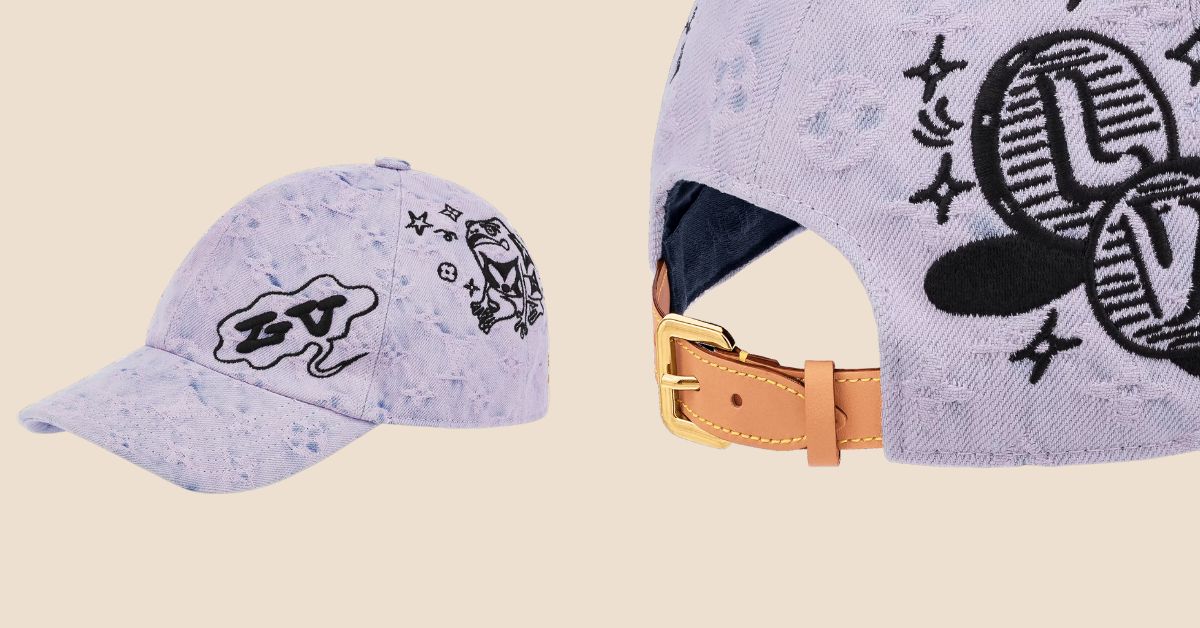 The playful Louis Vuitton Denim MNG Bleached Cap ($1220) is a twist on an athletic classic. This lilac denim cap features a stonewashed effect with distressed accents for a vintage look, accompanied by a cartoon motif embroidery and decorated with LV Initials and Monogram pattern for a classic touch. In addition, this cap is constructed from six panels, making it a versatile summer accessory.