fashion
Trend Alert! Where to Get Matching Fashion Face Masks and Outfits
Published Date
: 19 Jun 2020 12:00

Face masks matched to your outfits is summer's hottest new fashion trend.
In light of Covid-19, face masks have become the latest fashion accessory. Even though we can finally start heading out, the reality is that we'll be wearing face masks for the foreseeable future so why not make it a fashion statement?
Fashion houses locally and globally have jumped on the bandwagon and are offering stylish face masks with matching outfits so you can showcase your personal style. Whether you're heading back to work or picking up the kids or gone grocery shopping, you can't go wrong with a matching face mask set.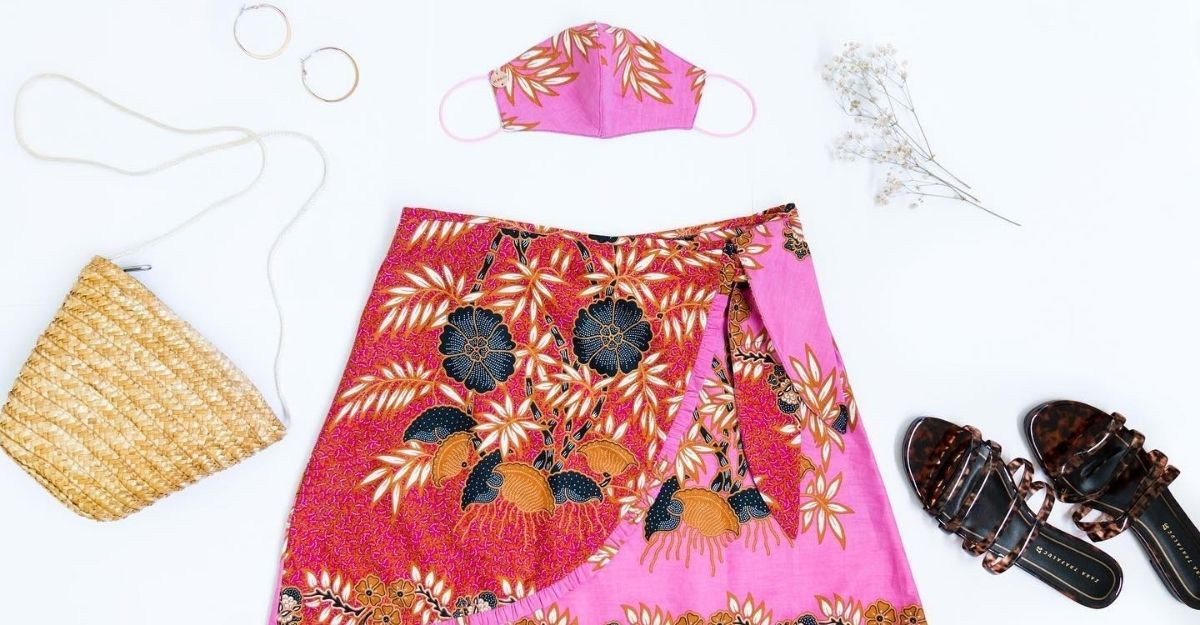 Essaying summer fashion glam, AL.MA.LU is one step ahead of the fashion face mask trend in Singapore and now presents the first coordinated facemask and skirt set or the MASKirt.
Founder Martina Calabresi has worked with a number of celebrity stylists in Milan and Rome and now brings her artistic expression to Singapore's sunny shores with these fashionable sets. 
Handmade using the ancient and unique oriental technique of Batik, a traditional cloth made using the wax-resist dyeing technique, the matching sets or MASKirt by AL.MA.LU come in vibrant colours. And as every  Batik is a unique piece, if you fall in love with a MASKirt we'd suggest buying it before it goes!
And this isn't your ordinary Batik either! Made with Batik Tulis or hand-drawn Batik, the patterns are drawn with a pencil and redrawn with hot wax using canting (a pen-like instrument consisting of a small copper reservoir with a spout on a wooden handle). The whole process of making Batik Tulis is immensely complex and time-consuming. The more intricate the pattern and the more colours desired, the longer the process takes - making it more expensive and highly sought after by fashion collectors!
So, whether it's to head to the beach or to flaunt at your next (safely-distanced) cocktail meet-up, the matching mask and skirt set by AL.MA.LU is sure to leave an impression. 
Take the cuteness level a notch higher by getting your little one a matching face mask and skirt set as well - perfect for mothers and daughters to coordinate their outfits!
MASKELA provides high-quality face masks that are fashionable and functional for both men and women. The masks come in a variety of designs and colours including batik, metallic, floral and sequins.
Rock the MASKELA face masks which are contoured for a comfortable and flattering fit, have a filter pocket for disposable filters, are double-layered for increased effectiveness, and have an inner netting which enhances breathability. Once used, just machine-wash and reuse. 
Especially for Father's Day, MASKELA is providing matching pocket squares at 50% off if you buy a face mask from their satin or silk collections. They have a variety of colours available in size Adult XL for men. This year, give him the gift of safety and swag as he heads back to work.
Promotion ends on 22nd June 2020.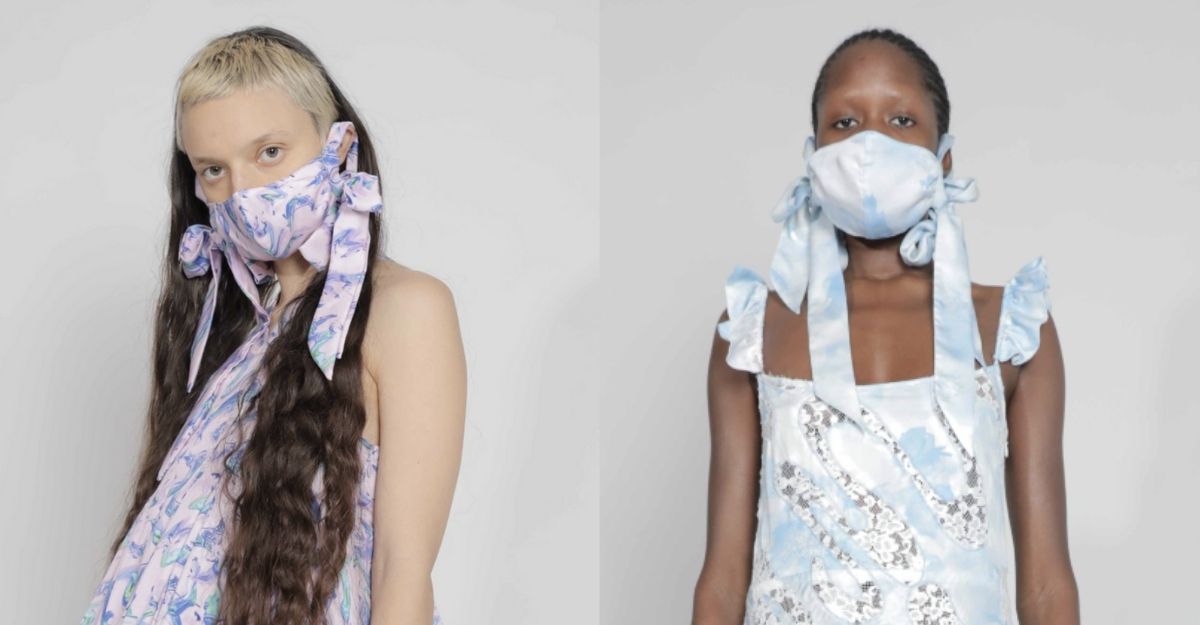 Looking for an elaborate accessory to make a loud fashion statement? These fashion face masks from Collina Strada fasten with bows and have an opening to insert your filter inside. Made from deadstock materials from Collina Strada collections, each face mask is unique.
With the purchase of every face mask you will be providing 3 face masks to healthcare workers in New York City.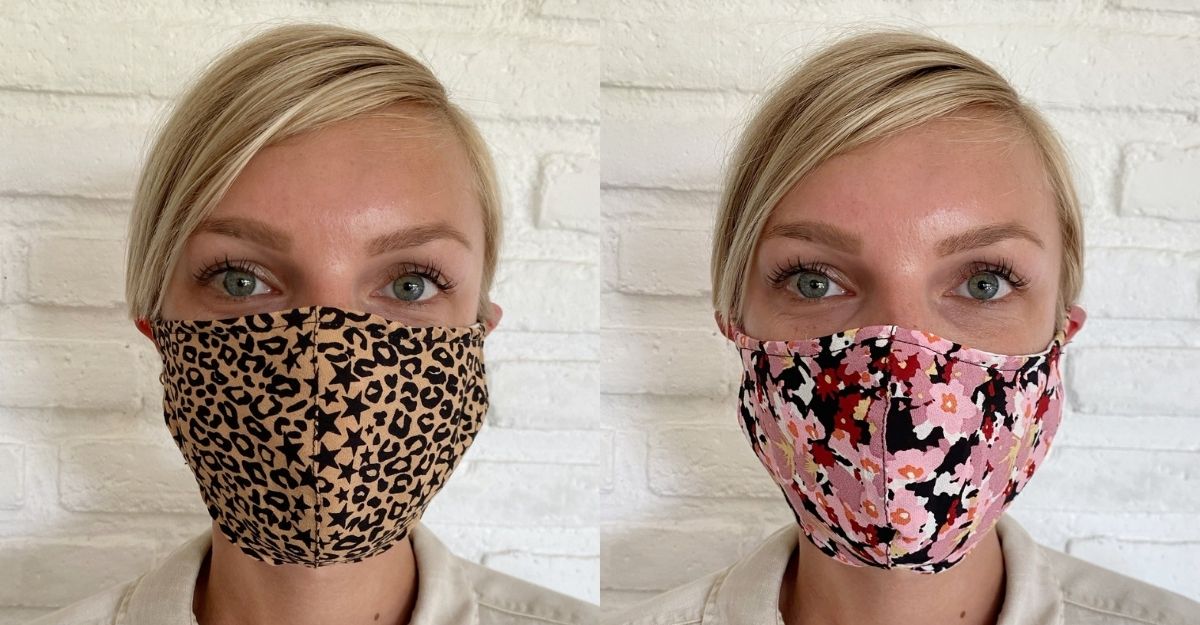 Hand screen printed, dyed and made in Bali, the Rue Stiic face mask casings are constructed out of premium deadstock fabric and lined with a tight weave cotton poplin. They feature covered elasticized ear loops and a filter opening for replaceable filters on the back. The face mask cases can be rewashed with care.
All proceeds go back to supporting the villages in Bali and donating food packs to the families in need.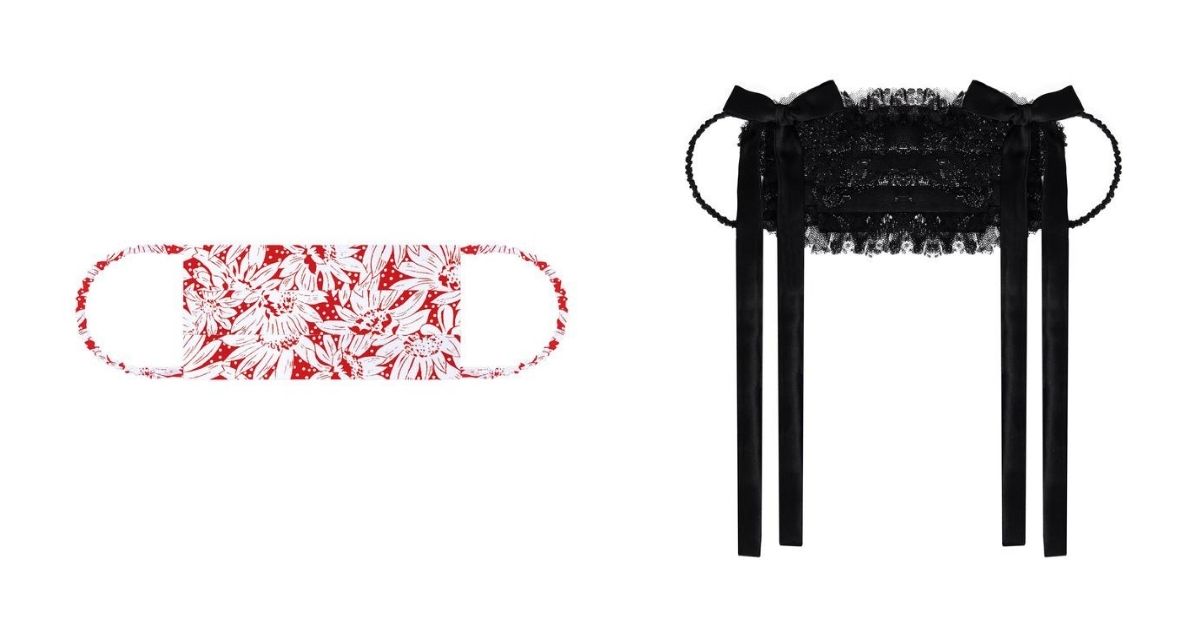 Each Friday at 4pm GMT the brand drops new face masks. These beautifully fashioned face masks are made from double-layered 100% silk or cotton and edged with scallop cut ruffles. They even come with a matching drawstring bag to store your face masks in.
The Vampire's Wife will be donating a percentage of proceeds to charities in response to Covid-19. This range of charities supports healthcare workers, food banks, shelters, research, and children's foundations.