F&B
Father's Day 2021: Special Menus Delivered To Your Doorstep
Published Date
: 14 Jun 2021 14:00
Celebrate Father's Day this year with these special menus delivered to your doorstep
With the recent announcements of dine-in only opening on 21 June in Singapore, let's not forget about celebrating Father's Day on Sunday,  20 June 2021. Albeit at home, we can still mark the special day with a special meal to share with the family and lots of gifts for him. After all, 5 persons will be allowed to visit from this week.
Fret not, we've got your back with a list of restaurants and dessert places in Singapore offering Father's Day menus fit for the king, delivered to your doorstep!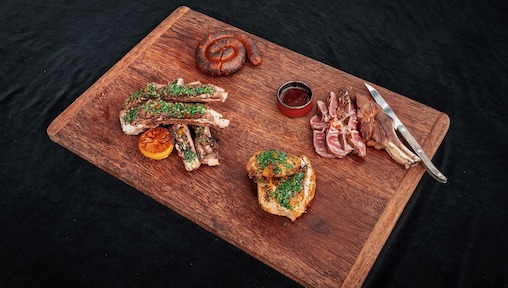 FIRE by 1-Atico 4-Course Father's Day Communal Brunch
Treat dad to a 4-Course Father's Day communal brunch menu (S$98++ per person) that comes with the Daddy of all meat platters, including Amelia Park Lamb Saddle on the Bone, Parrilla-grilled Patagonian Red Prawns with lashings of Northern Criollita Sauce, and the divine 'Devesa' Argentinian grain-fed Ribeye with a side serve of Red chimichurri, as well as a Plato de Verduras of delectable vegetables featuring Pickled Heirloom Carrots and New World Potatoes 'Rescoldo', Asparagus 'Parrilla' Wood-fired White Corn, Corn 'Humita', and Wood-fired Palermo Peppers Smoked Salt.
The Father's Day Brunch is open for pre-orders till 17 June 2021, for delivery or pick-up on Father's Day itself. Delivery is between 12pm to 8:30pm on 20 of June.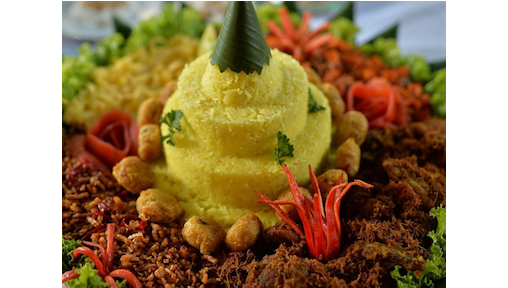 Permata Father's Day Nusantara Feast
If your Dad is one that enjoys Malay and Indonesian cuisine, treat him to a spread of Nusantara cooking by Executive Chef Firdauz Nasir. Nusantara cuisine is all about eating a variety of dishes together as a family.
Turn your Father's Day meal into a special one with the special Nasi Tumpeng (S$188 for 4 persons; S$298 for 8 persons) served with a combination of signature dishes such as Wagyu Beef Rendang, Sambal Lemak Udang, Ayam Binjai, Sayur Lemak, Sambal Goreng Nusantara, Terung Sambal Belado, Sambal Paru, Bergedil, Tahu Sambal Hijau, Tempeh Berempah and Serunding!⁠
You can also curate your own family meal at home with the numerous a la carte dishes on the menu such as Kerabu Raden Ayu (salad), Tempoyak Ikan, Belimbing Lamb, and Udang Lemak Nenas.
Orders can be placed online or call (+65) 9082 9941 from 8am to 9pm. Available from 19 to 22 June 2021, last order on 17 June by 3pm). Free delivery islandwide.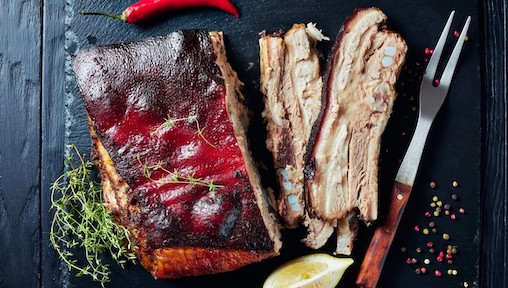 Cuba Libre Latin American Family Style Feast For Father's Day
If your Dad is an avid traveler or a foodie, take your family to Latin America this Father's Day. Executive Chef Alex Moreno from Cuba Libre Singapore has curated a Latin American Family Style Feast.
Father's Day, also known as Dia Del Padre, in Spanish, and Chef Alex has got his famous Crackling Oven-Roasted Pork Belly with Crispy Pork Rinds on the menu.
A new signature dish on Cuba Libre's Father's Day delivery menu is Chef Alex's Cuban Shrimp Creole.
Dad's who love their steaks can enjoy Chef Alex's Mexican Beef Steak Tips.
Each main is accompanied by 4 side dishes and 1 dessert to complete your Latin American feast at home - Potato Tuna Salad, White Butter Rice, Mexican Black Bean Stew, Slow-Cooked Cassava, and Arroz con Leche, a traditional Cuban rice pudding for dessert.
To complete your Latin American Feast for Father's Day this year, add on Puerto Rican Rum from Don Q Distillery for S$60 each or Jose Cuervo Especial Tequila for S$55.
Each set serves 4 people and is priced at S$107 including free islandwide delivery. Pre-order by 16 June 2021 via CubaLibre.Asia/Orders.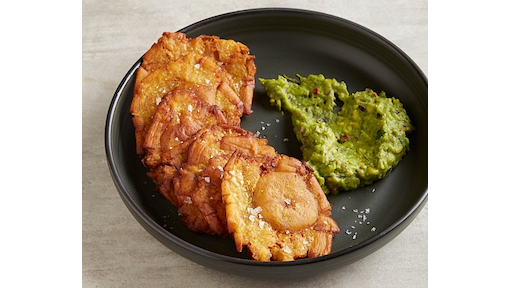 CANCHITA Father's Day Meal Bundles
CANCHITA offers the best of Peruvian Cuisine, led by Head Chef Tamara Chavez. CANCHITA will be offering two Father's Day Meal Bundles available from 18 to 20 June 2021 for pre-order.
Perfect for four, the Father's Day Bundle A (S$188++) begins with a selection of starters including Patacones, which are delightfully crispy plantain crackers served with a side of guacamole, Fish Anticuchos skewers, and Pork Chicharones featuring crispy pork belly, rocoto sauce, and sweet potato. Mains include the delectable Arroz - a Peruvian rice dish served with soft shell crab, aji amarillo and crab butter - and the Pollo Ala Brasa where whole roasted Peruvian chicken is grilled to tender perfection.
Also good for a family of four, the Father's Day Bundle B (S$348++) comprises the Ensalada, Alitas featuring crispy chicken wings served with rocoto sauce and Fish Anticuchos, Peruvian fish skewers with chimichurri and criolla salad. For mains, in addition to Arroz, CANCHITA will be serving the Cochinito, where half of a roasted suckling pig is prepared Peruvian style.
Each bundle also comes with sides of Adobo Sauce and Potato Fries and dessert is served in the form of Tarta, a homemade chocolate tart paired with berries.
For an additional S$22++ per cocktail, end the meal on a high note with Canchita's Father Fashion (C.F.F), a special concoction of Campari, blended whiskey, coffee, and bitters. 
Pre-orders can be placed online, via WhatsApp (+65) 8028 1994, or email [email protected].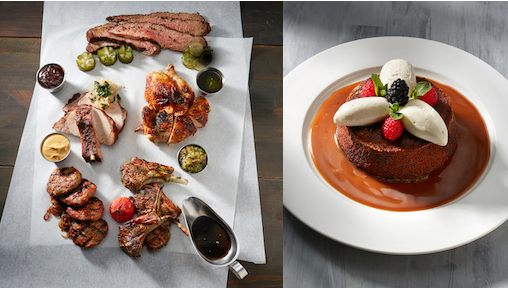 Make it a Father's Day experience of epicurean proportions at home with a smorgasbord of premium cuts. Expect gloriously charred lamb cutlets, beef rissoles, spiced roast Lacto chicken, smoked beef brisket and josper-grilled Kurobuta pork loin with generous sides and a sticky toffee pudding to top it off. The Meat Platter comes at S$200 which is good for 4.
Available for delivery and takeaway on 19 and 20 June 2021 from 11.30am to 9pm. Pre-order online at least 24 hours in advance. Enjoy complimentary delivery with a minimum spend of S$100 at any of the COMO Dempsey restaurants. Use the promo code <FREEDELIVERY> upon checkout.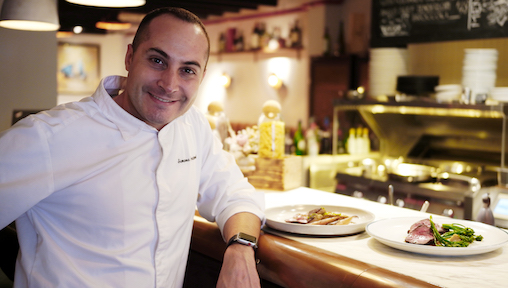 Italian restaurant, Solo Ristorante, is offering a 3-course special Father's Day menu. It includes a starter to choose from Burratina Salad or Linguine 'al cartoccio' with Spicy Crab, Bisque and Basil; the Solo Meat Platter featuring Red Kampot Pepper Wagyu Sirloin MB5, Smoked Paprika Iberico Pork Rack, and Bone Marrow Crusted Lamb Chop; and end off with a very popular yet traditional sweet to celebrate Italian Father's Day - Zeppole di San Giuseppe (mascarpone custard stuffed choux). 
The course comes with condiments too - Menabrea Beer Sauce and Old Grain Mustard - and sides - Honey Glazed Carrots, Smoked Eggplant, and Balsamic Mixed Salad.
The Father's Day menu is available for 2 persons at S$168 and for 4 persons at S$328. Order via email [email protected] or call (+65) 9134 3167.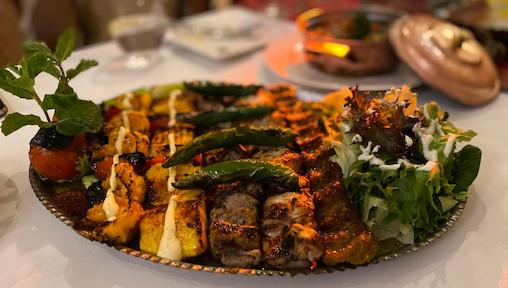 A collective of Middle Eastern restaurants in Singapore, SG Delivery Online, is offering a Father's Day special Kebab Platter for 2 persons (S$102) or 4 persons (S$187.50). Chef's recommended kebabs platter comes with minced lamb, chicken, fish, prawn, lamb or beef fillet.
Pair your kebabs with dad's favourite drink with choices of wine, whisky, and gin to add on.  Surprise your father with a French single malt whisky from Lothaire Tourbe. This award-winning distillery is producing some of the best single malts from France. Another spirit that would pair really well with kebabs is the 135 East Hyogo Dry Gin that is distilled with Japanese and traditional London Dry-style botanicals. The result is a perfect balance of complexity & harmony, a truly Japanese spirit.
Order online. Available till 23 June 2021.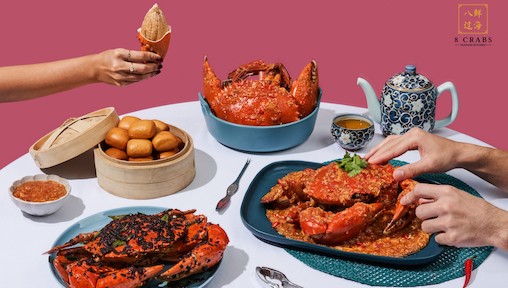 8 Crabs Father's Day Crab Delivery
Freshly cooked Sri Lankan Crabs with an award-winning taste delivered to you within 1 hour! Signature crab dishes include Black Pepper Crab, Chilli Crab, Salted Egg Crab, and Steamed Crab.
The Father's Day special set (S$88 for 4 persons) comes with Lotus Leaf Rice, Cai Po Tofu, Deep Fried Har Cheong Kai, Sweet and Sour Pork, 4 Treasures Stir-Fried Vegetables. The set for 8 persons (S$158 ) comes with 2 extra dishes - Sambal Asari Clams and Hoey Garlic Chicken.
You can also add on extra side dishes such as Claypot Beancurd, Prawn Paste Chicken, Sambal Kang Kong, and Man Tou.
For deliveries on 18, 19 and 20 June 2021, order online.
Need more ideas? Check out our food delivery guides for vegetarians and vegans, crab delivery, homebaked goodies, grazed platters as well as for bottled cocktails, wines and spirits.