If you need Father's Day gift ideas, this list of the best gifts for men is a handy one to keep. From top-selling headphones, calming aromatherapy blends and personalized gifts to face masks, skincare and the most coveted Single Malt in town, you'll find something on here for every type of dad!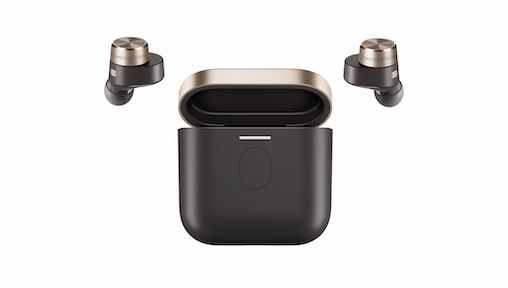 What's the most practical gift for Father's Day you ask? True Wireless in-ear headphones! The Bowers & Wilkins Pi7 In-Ear True Wireless Headphones offer incredible sound, enabled by a high-resolution,24-bit wireless connection plus Qualcomm aptX™ Adaptive, delivering unrivalled audio detail and realism. Compact dual-driver units with individual amplifiers in each earbud to ensure ample power.  
With the summer holidays looming, Dad will be particularly thankful for its advanced noise-cancelling abilities that automatically adapt to the surroundings. And perfect sound and call performance no matter where you are with two separate microphones per earbud! 
Every part of the Pi7s has been created at the highest performance levels for the best audio experience. Even the case is intelligent, offering industry-first audio retransmission plus quick and wireless charging. Because once he starts enjoying the freedom of True Wireless, he should never have to plug back in.
Pssst, fun fact: Bowers & Wilkins is the Official Speaker and Headphone Partner at Abbey Road Studios. Make sure you tell Dad exactly how special his Bowers & Wilkins present truly is!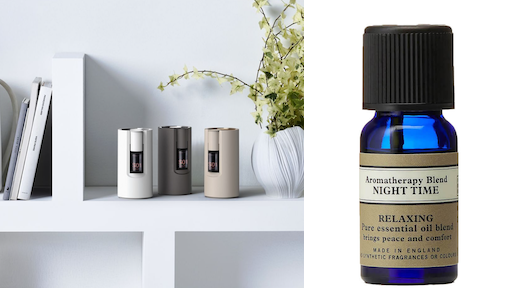 ​​​​Give the gift of calm and good health this Father's Day, with the Bloomy Nebuliser and Neal's Yard Aromatherapy Night Time Blend. Small, yet mighty, this innovative, waterless diffuser features a built-in nebulizer that releases a burst of undiluted mist designed to bring an immediate sense of pleasure and relaxation to any room. With extensive coverage of up to 80m2, making it ideal for larger spaces at the home or office. 
Let Dad Immerse himself in the full therapeutic benefits of pure essential oils: purifying the air, reducing dust and uplifting the mood. Mum stays happy too! Since it's self-contained, there are no leaks and no mess to clean up. Additionally, no water is needed for this diffuser to permeate wonderful scents into the air.
The difference with nebulizing technology compared to heat or water methods of diffusing essential oils into the air is that the oils are not diluted with water, so the therapeutic benefit of the essential oil is maintained. 
A perfect complement, Neal's Yard Remedies Aromatherapy Blend - Night Time is handcrafted in England and a comforting blend of relaxing lavender, grounding vetiver and balancing rose that prepares your body and mind for a restful night's sleep. 
The Bloomy Nebuliser is available in White, Space Grey, Beige colours and compatible with essential oil bottles sizes of 5ml, 10ml and 15ml.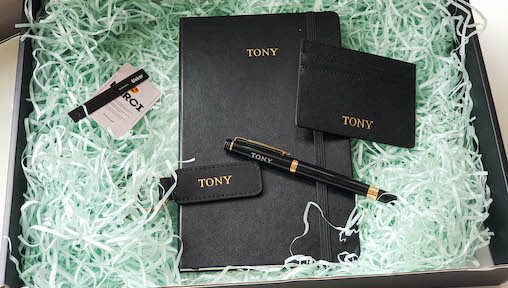 Surprise dad with Alskar's Father's Day special 4-in-1 Personalised Gift Box. Giving you the choice to add special touches through a variety of personalising options is what makes this gift box special.
So, what comes in the Alskar 4-in-1 Personalised Gift Box? An Embossed A5 Personalised Journal with lightly ruled lines; a CYGEN Business Leather Card Wallet which is a stylish way for the minimalist dad to keep his cards and cash organised; an elegant Obsse Personalised Exotic Rollerball Pen using superior Schmidt liquid ink system that combines the convenience of a ballpoint pen with the ink feel of a fountain pen; and a durable Personalised Cowhide Leather Keychain. A gift that is practical and charming!
The journal is embossed by hand using a vintage print embosser with an elegant classic font. You can choose the mirror foil embossing from 3 colours - silver, gold and rose gold. Personalise the gift with dad's initials or any text up to 7 characters.
Handcrafted to order, Alskar uses the most distinguished quality materials and craftsmanship to ensure dad receives a quality product that will last for years to come. The Gift Box comes packaged beautifully for safe delivery within 1-2 business days upon ordering.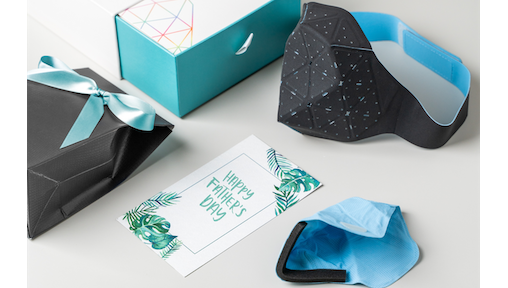 Want a Father's Day gift that he will put to real use? Designed in Germany and recipient of the 2021 Red Dot Product Design Award, Purar makes protective face masks without compromising on fashion and lifestyle needs. A corporate start-up of MANN+HUMMEL, it was formally launched from the Plug and Play's Acceleration program in Silicon Valley, California USA in January 2019.
Purar is derived from the word "Pure Air", which aims to express the vision of creating an opportunity to breathe cleaner air in comfort and style for everyone on the planet. Purar developed a highly protective face mask that does not compromise your fashion and lifestyle needs. Certified as KN95 mask according to GB2626-2019 standards, the face mask has the ability to filter more than 95% of the 0.3 micron particles.
Engineered by Mann+Hummel, a global leader and expert in the field of filtration, Purar Air Mask is an award-winning face mask consisting of a washable outer shell and two types of inner filter elements (PROTECT PLUS and LITE COMFORT) which are replaceable, comfortable and can last up to 2-3 weeks. Comfortable, stylish, efficient and reusable, Purar provides the right fit in the "new normal".
Vanilla Luxury readers get 15% off all items! Simply use promo code "FATHERSDAY15" at checkout. *Promo valid till 30 June 2021 and limited to 1 redemption per customer.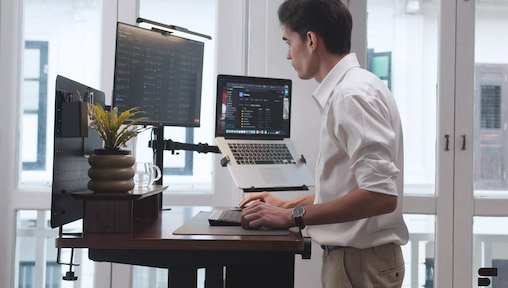 Is dad working from home? It is time to ditch the hastily set up workstation and create a conducive home workspace. From the creators of ErgoTune, Singapore's cult-favourite ergonomic work chair, comes EverDesk+ — a dream work desk that eliminates clutter through integrated cable management and that maximises space through an ecosystem of compatible accessories.
Seamlessly integrated into the desk control, and the star of the show, is the new Health Coach function, a smart feature that nudges you to sit and stand at preferred intervals through gentle vibrations.
The integrated UniGroove™ system is a smart solution so you can say goodbye to a desk full of stray cables with the cable stopper, which can be slotted into the UniGroove™. To manage any cable, just plug the cable through the stopper and let it fall neatly below the desk into the cable management tray. Further adding to its practicality, the UniGroove™ can also function as an upright phone or tablet holder for easy access and usability without taking up more desk space.
The EverDesk+ comes in a variety of colours and finishes, priced from S$599-S$749. It will be available from 7 June 2021 but pre-orders are open now.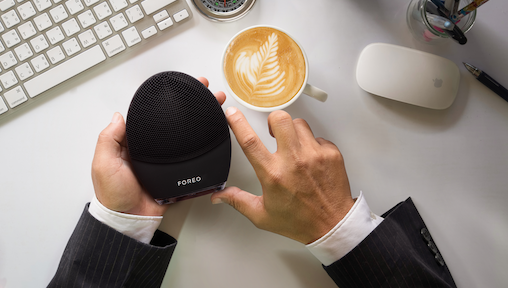 Well, if dad has a beard, then this is just the Father's Day gift you are looking for. Beards are not easy to maintain or clean. FOREO LUNA 3 MEN's sonic beard cleaning tool cleanses and softens the face and whiskers with gentle silicone bristles and sound waves that force out 99.5% dirt, oil and dead skin—culprits that dirty and dull men's spectacular facial hair.
The bristles are soft and glide easily over the beard and face without pulling, stretching or irritation. It is also made of bacteria resistant silicone which is 35 times more hygienic than nylon bristles, as well as being BPA and phthalate-free. The FOREO LUNA 3 MEN is suitable for all skin types and will last 650 uses per charge.
Tell dad to up his facial hair game and score a cleaner, softer, more manageable beard. And even if dad is beardless, the FOREO LUNA 3 MEN will provide the deepest facial cleanse!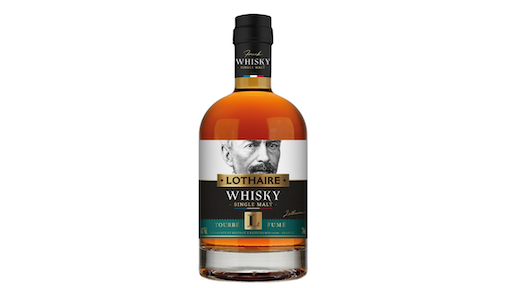 What could be better than the finest Single Malt Whisky from France for Father's Day 2021? With French whisky becoming increasingly popular, the  Lothaire Tourbe Whisky Single Malt de France could make for the perfect Father's Day gift or in fact a thoughtful present for birthdays or occasions when you are seeking gifts for men.
Lothaire II (835 – August 8, 869) was the king of Lotharingia from 855 until his death. For political reasons, his father made him marry Teutberga in 855. Upon his father's death in 855, he received the Middle Francia territory west of the Rhine stretching from the North Sea to the Jura mountains. It became known as Regnum Lotharii and early in the 10th century as Lotharingia or Lorraine. It is in the Lorraine region that this exceptional French Whisky "Lothaire" is distilled. It contains notes of aromatic, smoky, peated whisky with perfectly blended oak with cereals and overripe fruits for that nice finish.
Better still, you get 25% off! Quote "FATHERSDAY" to enjoy 25% off on ECWines.sg and celebrate this Father's Day like none other!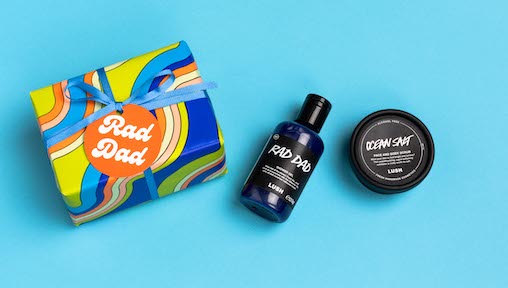 How about a bag full of all things Lush as Father's Day gifts this year? Lush's new Father's Day range is all about celebrating the Dad's or Dad-like figures in our lives. Whether it's your dad, dad-in-law, grandpa or anyone else who has been that rock of support, the gifting range by Lush is sure to please. 
Expect vegan treats and environmentally friendly gift wraps – Lush's Father's Day 2021 collection and gift sets incorporate their best selling items.
The Rad Dad Gift Set comes with two shower products, the Rad Dad shower gel, and the Ocean Salt face and body scrub, all packaged in recycled paper and a ribbon made from recycled plastic drinks bottles.
Or take a look at the Outback Mate Soap and Dish Set, where refreshing suds come with a handmade dish. The soap dishes are handmade by Granby Workshop in Liverpool and are completely unique as they use Granby Workshop's cutting edge method of creating a workable clay, from a mix of tile and sink making Industry waste materials, that would otherwise go to landfill.
For the eco-conscious Dad, Lush's Dirty Deodorant will also get you solid points for remembering to choose wisely! This deodorant powder gives arms a clean scent that keeps one feeling in mint condition while keeping your pots soft and dry!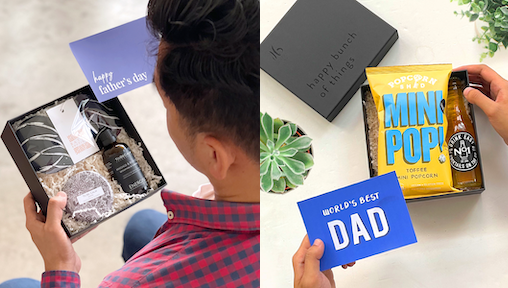 Make it extra thoughtful for dad this Father's Day with your very own customised gift box from Happy Bunch! Starting from just $15+ with free delivery, Build A Box from Happy Bunch allows you to personalise a box full of goodies just for the special man in your life. Fill your gift box with items he'll love, such as healthy snacks, local artisanal gin and bottled cocktails, chocolates, scented candles, WFH essentials, and plenty more treats.
Whether he is a gardener dad, retiree dad, foodie dad, or a dad who simply needs a pampering break, there's a Build A Box for every dad out there. Want a Father's Day gift that helps make working from home more fun? Curate your very own WFH Dad Gift Box and include presents for Dads who are working hard from home, or at their home office! Options that you can add into your gift box includes favourite work desk must-haves such as a Cool Grey Glass Cup, Sandstone Notebook and Pilot Kakuno Fountain Pen.
Prefer something else? Just customise your own gift by selecting items of choice, and Happy Bunch will handle everything else from gift wrapping to free delivery!
Happy Bunch's Build A Box is available from S$15 with free delivery.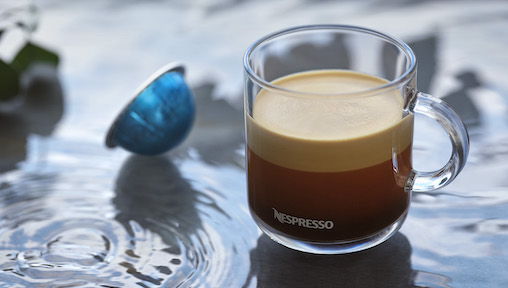 If Dad owns a Nespresso Vertuo, you need to get him the Nespresso Master Origins coffee capsules this Father's Day. And if he doesn't, here's every reason why he needs one! 
Harnessing the local skills and knowledge from local coffee farmers in various regions, The Nespresso Master Origins range consists of single-origin coffees sourced across the globe, giving coffee enthusiasts the chance to experience extraordinary taste profiles. 
The distinctive aromatics of these coffees are not only linked to their countries of origin, but also to the specific ways of processing coffee by local farming communities.
The Master Origin range is distinctive as each coffee has a unique flavour from their respective countries: Master Origin Costa Rica contains a scarce coffee whose rare process highlights the malty sweet cereal character of this craftsman coffee.
Master Origin Ethiopia has heady florals with a gentle hint of musk. Master Origin Ethiopia with dry processed Arabica involves sun-drying some of the coffee cherry. This continual hand turning to ensure even drying calls for great care. And Ethiopian farmers have used this method longer than anyone else.
The Master Origin Mexico is a double washed Robusta that blends uncommon Double washed Robusta with Mexican Arabica and it produces a wild, textured cup full of roasted and spiced notes. Affordable and something he'll enjoy - perfect Father's Day gifts we think!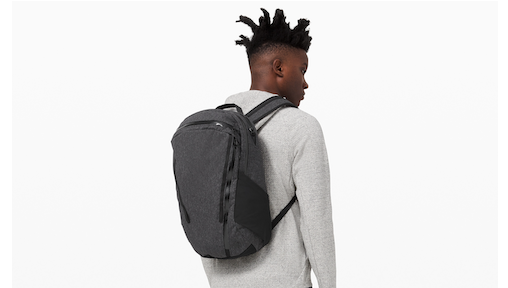 With office gear going rapidly casual, Dad probably needs a more informal backpack. Take his load off with this father's day gift, which offers lumbar support through a curved back panel and has plenty of pockets for easy-access storage. Made with water-repellent fabric, and exterior and interior pockets to keep your phone, laptop and files organised, you also get a trolley compatible sleeve to use when travel starts again. 
Dad can also use this for his workouts as a convenient,  expandable pocket houses all your sweaty gear. Add to this, a couple of Lululemon's Tees and Shorts and you'll have a very happy man, who can't wait to use all of his Father's Day gear! With free shipping and free returns from Singapore, shopping for gifts for men has never been easier.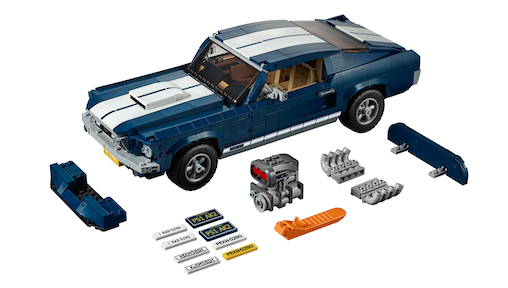 Guaranteed to get squeals of excitement from grown-up men, the Lego Ford Mustang set will allow him to recreate a 1960s Ford Mustang, the iconic American muscle car. The set features an authentic replica of the Ford Mustang with customisable features and optional add-ons. For Father's Day 2021, build and display this classic car with a raise-up rear axle, aggressive air-scoop and 5-spoke rims, with high-grip tyres.
The accessible interior includes opening doors and a removable roof exposing a detailed interior. You can open the boot to access stored items and the bonnet that reveals a detailed V8 engine. Realistic badges show a printed mustang grille badge and 2 GT emblems. Plenty of customisable extras such as a supercharger, ducktail spoiler and authentic paintwork with a dark-blue body and white racing stripes.
It also includes real Mustang detailing such as beefy exhaust pipes and nitrous oxide tank! Father's Day gifts have never been this fancy!