Want to buy face masks in Singapore? With face mask-wearing here to stay, your old collection is probably in need of a refresh. The good news is that with time (and experience!) companies have now developed face masks with better designs and more stylish elements like masks chains. You can now find a wider range of both local and international brands selling face masks in Singapore that spell quality, comfort and style. 
Here's our round-up of the best brands to buy face masks in Singapore from.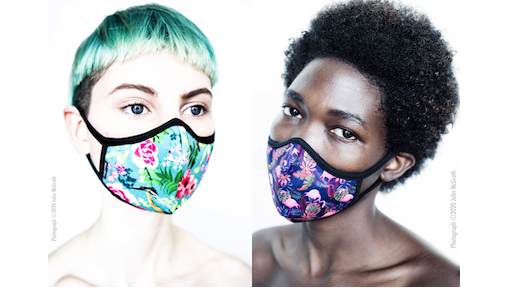 As the original stylish, fitted, filtering mask, Vogmask already has a firm customer following around the world.
First envisioned in 2011 and headquartered in San Francisco, Vogmask's mission has never changed: to give the world a reusable mask that makes you look great while providing protection from airborne particles.
Vogmask's 95% Particle Penetration Filtering efficiency, filter class media provides >99.9% viral and bacterial filtering efficiency, as well as protection from airborne particles such as PM 0.3, PM 2.5, PM 10, dust, allergens, post-combustion particles, germs, shavings, biologics, odours, scents, mould, mould spores, particles in wildfire smoke, volcanic particulate pollution, and other airborne contaminants.
Vogmask is the premium mask for the discerning wearer. With its birth rooted in the Burning Man festival, you can be assured that the designs will be unpretentious and stand out as style statements. As a leader in combating the adverse effects of air pollution and other respiratory health problems, Vogmask continues to improve through design and material innovations. A super-stylish, non-invasive way to protect respiratory health, Vogmask is in fact a tool for wellness and a symbol of care for yourself and the planet! 
Available in youth to adult sizes.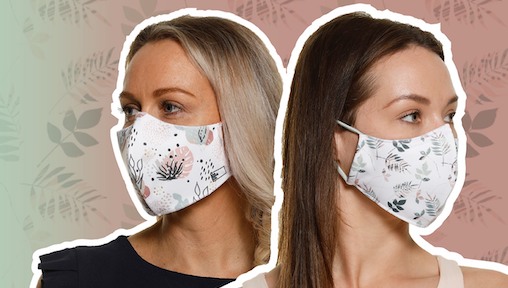 Still struggling to find breathable and fashionable face masks in Singapore that double up as sports masks too? 100% Australian owned, The Mask Life is a movement in personal hygiene fashion that delivers face masks which are reusable, washable and reversible. These face masks are made with sports performance fabric, which has moisture-wicking properties to draw moisture away from the face and keep you going in Singapore's humidity.
Each mask comes with a Hydrophile coating to help reduce water absorption and material contamination. Fast-drying, reusable and easily washable, the face masks by The Mask Life make convenient and worthy additions to your mask collection.
Whether you are after fun kids' face masks - spaceships, unicorns or dinosaurs, or need face masks for adults(male or female), you'll find a range of colours, prints and fashionable, reversible designs that will cover your families' face mask needs.
We absolutely love that they also come in bulk packs of 3, 5 and 10, and can be personalised based on your office requirements with logos, prints or initials!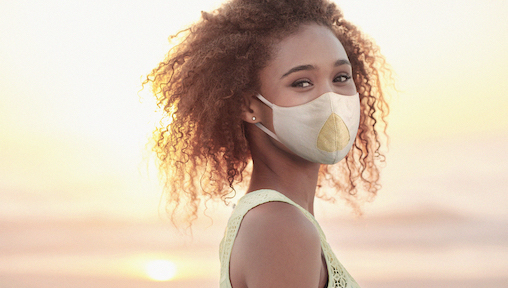 One of Singapore's most favourite face mask brands, Acala Stem, are back with more stock of their Raw Lotus Microfibre mask. These much-loved face masks are making a comeback by popular demand, with new and improved comfortable, adjustable straps.  
A lot has happened at Acala Stem since their launch in March last year. They've since invested thousands in clinical testing of their masks, with some surprising results given they are made from all-natural, breathable fibres.
The ultra-thin layer of lotus microfibre between the organic cotton is trapping an extra 63% of microns at 0.3 in size, with the breathability result of 0.54. That's 8-10 times more breathable than the plastic disposable variety!   
Acala Stem have also recorded results of antibacterial activity (antibiosis) of greater than 99%. In simple terms, the anti-bacterial properties of the lotus microfibre mean it not only prevents bacteria from forming, it actually kills it within 24 hours. This is big news for their face masks and all Acala Stem's lotus products.  
The luxury of breathable lotus microfibre, with a proven antibacterial activity of greater than 99%, is just some of the reasons why it's one of Singapore's favourite masks. The fact that they look so comfortable and stylish, is just the cherry on top!
For full details of their testing see their website.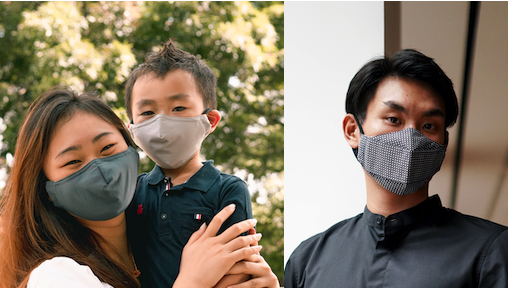 Want a face mask that works in this humidity? Singaporean brand PEFORE, is all about creating quality and effective reusable face masks for comfortable wear in Singapore's humid climate. The brand started their journey by developing a medical-grade reusable face mask and has since had several refinements in design, style and functionality. 
PEFORE launched with 1 size face masks and has now grown to 7 different sizes for all face and age types - from kids to adults.
Their exclusive Medical Grade Fabric Mask Series comes in a wide array of designs to suit every occasion with no compromise on protection. The Medical Grade Fabric used by PEFORE is made with a poly-rayon blend that has been treated with Silver Technology from Sanitized® and a water-repellent Teflon EcoElite™ finish from DuPont™. It has both water-repellent and anti-bacterial properties.
If you hate the inside of your face mask getting wet, you'll like that PEFORE's collection is made with dri-fit material, a soft and breathable mesh that improves air-flow and allows it to dry quickly. From fashionable solids in bright and neutral colours to delicately embroidered organza, glitter and sequin lace, you'll find a comfortable and stylish face mask on here that will suit everyone in the family.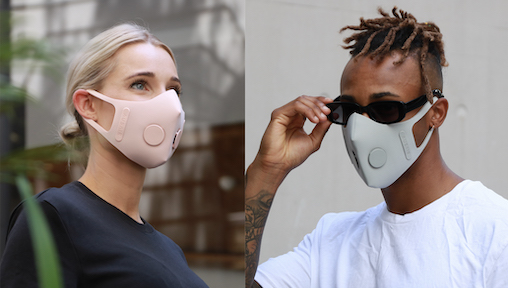 Founded in 2017, AusAir is the world's leading high-tech filtration mask company which combines all-day comfort with >99% filtration against virus, bacteria and PM 0.1 particles. Featuring botanically infused filters certified by an FDA approved MedTech lab, AusAir has won a host of awards by partnering with industry-leading specialists to recreate the mask from the ground up.
The urban designs are created to pair easily with everyday outfits and come in a range of sizes and colours - black, grey and pink, and kids, medium and large size options. Optional valve blockouts are also included in every pack which allow the user to choose to activate or deactivate the sleek stainless steel exhalation valves.
The replaceable filters in these masks infuse botanical extracts from organic flora, sourced from Australian farms. Each filter includes unique botanical benefits and subtle scents designed to enhance your experience and benefit your health.
In terms of comfort, the form-fitting design, memory nose foam, and adjustable cushioned earloops make the mask ideal for all-day use. And on top of all this, the face masks come with a copper carry bag which kills bacteria on contact and is practically useful if you store it in your backpack, handbag or car!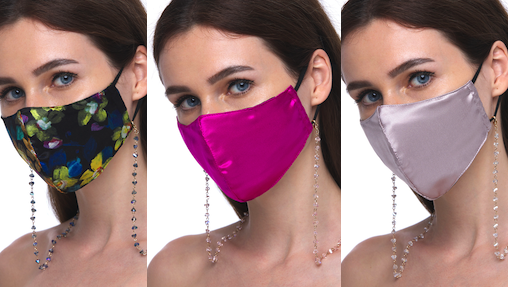 Our favourite jewellery brand, Fervor Montreal now makes luxurious face masks complete with beautifully designed face mask chains. The newly launched face masks by the brand offer a triple layer for added protection and a filter pocket (filter not included) and are made in premium fabrics such as Jacquard, Brocade, Mulberry and Satin Silk.
The masks not only come with adjustable earloops but also have a nose clip that gives that comfortable yet snug fit. The premium velvet packaging allows the mask to be safely stored when not in use and also a perfect gift for any occasion. Designed in Canada and handmade in Singapore, these one-size-fits-most face masks are gentle on the skin, and super-breathable. 
In terms of designs, you'll find a variety of solid colours, Asian-inspired patterns with blossoms, dragons or even dragonflies, sequins as well as face masks with stunning florals.
Want more? Fervor Montreal is giving a complimentary crystal mask chain with every purchase of their newly launched face masks. Hurry, as this promotion is for a limited time only!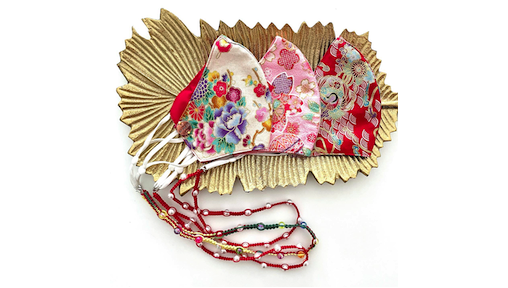 Want to stay safe with style? AL.MA.LU is a brand made in Singapore, that was born with the aim of actively supporting the COVID-19 emergency without forgetting about design and fashionability. Having worked with a number of celebrity stylists in Milan and Rome, Founder Martina brings with her a range of artistic expression and versatility in design. 
The face masks are as beautiful as they are practical! Find it hard to get a mask to fit in-between sizes? The face masks at AL.MA.LU are spread across a huge range of size ranges - Man, Woman and Teenager, Young kids (7-12 years old) and Small kids (2-6 years old).
You'll now find that they also add cute charms and face mask chains to their masks including a Versace style gold version! From a range of fabrics, satin and lace included, to colours that are subtle as well as stand out, you'll find masks as gorgeous as they can get on here.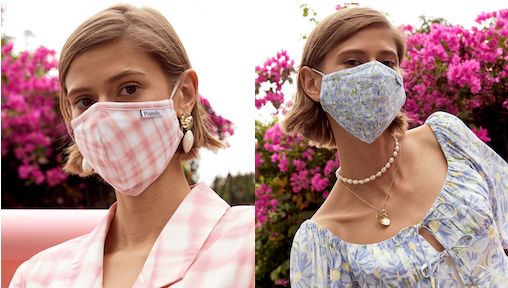 Fashion brand Pomelo has now expanded its range of antibacterial face masks to include new, brighter designs. Most packs include 2 non-medical, reusable masks that are washable for up to 10 washes. They come certified by Oeko-Tex, the globally recognized and trusted testing system for ecologically safe textiles. Quick-drying fabric that is also anti-bacterial ensures you are keeping safe while looking good!
Banner image: Vogmask