There's a fair chance that we will be using face masks for the entirety of this year, or even longer. This means buying quality reusable face masks should be a top priority for you and your family! 
Founded in 2017, AusAir is the world's leading high-tech filtration mask company which combines all-day comfort with >99% filtration against virus, bacteria and PM 0.1 particles. Featuring botanically infused filters certified by an FDA approved MedTech lab, AusAir has won a host of awards by partnering with industry-leading specialists to recreate the mask from the ground up. 
Want to know more? Here are 5 reasons why we are loving this Aussie brand for its range of face masks - and don't worry they offer free delivery internationally!
1. Comfort
We've all realised that a face mask is only as good as the comfort(safety details withstanding) we feel while wearing it. Here's where AusAir have made sure that your mask is highly breathable and easy to wear. AusAir has tens of thousands of customers spanning every continent and has designed their masks with filtration efficiency, comfort and aesthetics as the most important features.
They've taken 3 years to develop a mask that excels in each of these areas, as well as many others! The mask pack includes 2 filters, with up to 28 days protection each, and comes certified for >99% viral, bacterial, and PM 0.1 filtration. In terms of comfort, the form-fitting design, memory nose foam, and adjustable cushioned earloops make the mask ideal for all-day use.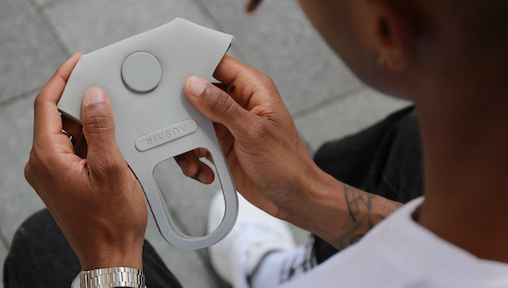 2. Finally, Filtration Face Masks Are Visually Appealing
The filtration mask market is dominated by products which focus on pure utility, but AusAir wanted to allow people to express themselves as well as have a mask that is comfortable and extremely breathable!
The urban designs are created to pair easily with everyday outfits and come in a range of sizes and colours. Masks come in 3 solid colours, black, grey and pink, and kids, medium and large size options. Optional valve blockouts are also included in every pack which allow the user to choose to activate or deactivate the sleek stainless steel exhalation valves.
On top of all this, the face masks come with a copper carry bag which kills bacteria on contact and is practically useful if you store it in your backpack, handbag or car.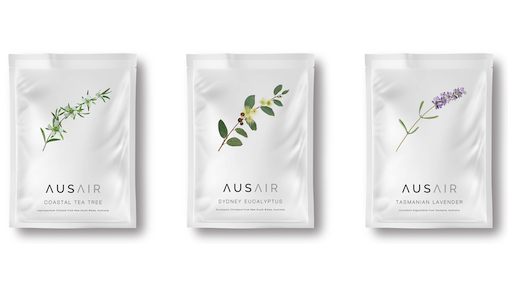 3. Botanical filters!
Want a great smelling mask that comes with potential health benefits? AusAir's next-gen filtration face masks come infused with botanicals.
The replaceable filters infuse botanical extracts from organic flora, sourced from Australian farms. Each filter includes unique botanical benefits and subtle scents designed to enhance your experience and benefit your health. AusAir has also piggybacked off research revealing how natural Australian botanicals combat problems caused by air pollution. Their lavender filter for example naturally reduces stress hormones which have been shown to increase from air pollution.
'There is a unique scent and feeling when you are in the lavender fields of Tasmania or the eucalyptus forests of New South Wales, and that's what we've aimed to capture. We want to allow people around the world to breathe Australian air.' says Co-Founder, Isaac.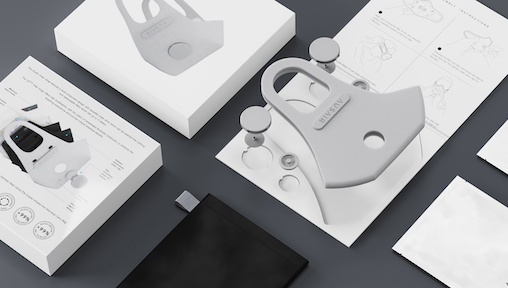 4. Scientifically proven with FDA backing
AusAir has received independent test results from FDA registered and ISO 17025 accredited Nelson Labs USA. Their filter media has been tested in compliance with ASTM F2101-19 and EN 14683:2019, Annex B. In fact, the filter media received a Filtration Efficiency greater than 99.80%.  It has also been tested against a particle size of 0.1μm and received an average filtration efficiency of 99.50%.
The masks come with a block out valve for two-way protection (valve deactivated) and an exhalation valve for added breathability and humidity control. When buying an AusAir mask you know that you have >99% filtration against virus, bacteria and PM 0.1 particles.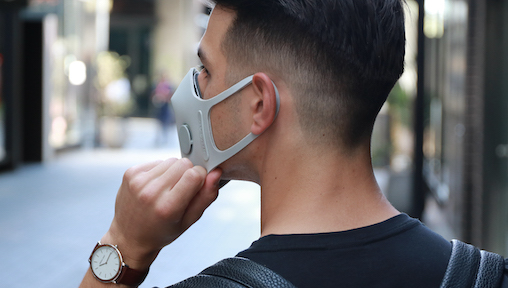 5. It's meant for more than COVID19 protection!
AusAir was created by two brothers Elias Honor and Isaac Honor, and their lifelong friend Jack Graham, when they experienced unhealthy air pollution first hand. To protect themselves, they looked for a stylish, breathable and functional mask but couldn't find any! They also noted new research to reveal the cigarette equivalence of air pollution in terms of its health impacts. 
'When we first discovered the research surrounding air pollution and cigarette equivalence we were shocked. When you think about it though, is it really that surprising? Think about all the stuff that goes into the air every day, car fumes, emissions from large scale manufacturing, breathing in these things surely can't be good for you. The California wildfires, as well as the Australian bushfires, have highlighted the devastation of air pollution, with the equivalent of over a pack of cigarettes being smoked in some regions." says Co-Founder, Jack Graham.
After years of looking into the problems with current masks, testing new designs and prototyping, AusAir was born. The result is a mask which offers unparalleled breathability, filtration and style. This ultra-breathable mask is designed for cyclists, joggers, and other fitness enthusiasts and goes beyond just protecting from a virus!