Apparel does make a man and no man's wardrobe is complete without a well-fitted suit. However, the daunting process of looking for that perfect suit can be tiresome and frustrating that most men tend to just opt for a shabby and ill-fitting one that does nothing to flatter them.
To spare you from the shame of being caught in an unsightly suit, we have rounded up some of the best places where you can get your dapper on, right here in Singapore.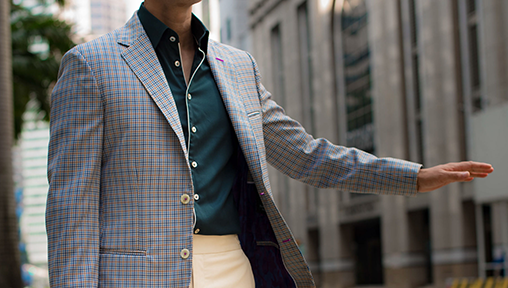 You don't have to sell your soul for a custom made, high-quality suit. Perfect Attire is one of the few tailors in Singapore that offer handcrafted bespoke suits at prices that will not break the bank. Distinguish yourself from the crowd by owning a finely crafted suit hand stitched with care and precision like the good old times. Fully canvassed, pad-stitched lapels, Milanese buttonhole and a fully bespoke experience involving multiple fittings.
Invest in a two-piece tailored suit made out of exquisite Italian fabrics such as Ermenegildo Zegna, Vitale Barberis Canonico and Drago for prices starting at just SGD 850 and their house collection fabrics starting at SGD 650. Perfect Attire is also the premium partner of the century-old Italian brand Andreazza & Castelli and offers bespoke shirts starting from just SGD90 which you can pair with personalized and handcrafted trousers or chinos. A high-quality bespoke suit is an investment and to ensure your peace of mind, Perfect Attire has a unique Fit Guarantee policy with muslin fits and Basted fittings. 
For readers of Vanilla Luxury, Perfect Attire is offering a limited period offer of a free shirt with every premium suit purchased. Book an online appointment or head down to the store for a fitting. 
Address: Oxley Tower, Unit 03-38, 138 Robinson Road, Singapore 068906
Contact: (+65) 98187062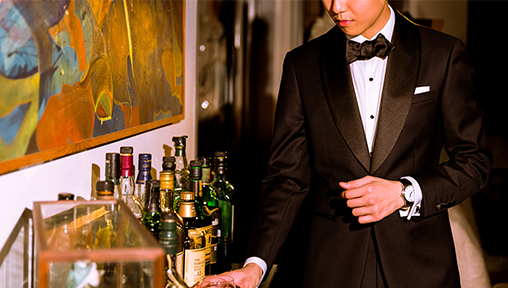 Made Suits was founded by Kelvin R. and Benjamin Tay in 2018 to cater to the segment of men who lack an understanding of modern cuts. They address this with simple yet contemporary styles that would suit the majority of men. Understanding time is valuable, Made Suits offers online tailoring services as well as personalised home or office consultations so you can get tailored apparel in the most convenient and effortless way possible. They also offer bespoke services and made-to-measure menswear without the high price tag.
The folks at Made Suits will take the time to understand your needs from the pairing of fabrics colours to advising the best fit for you.
Book an appointment online to visit the showroom or set up a consultation call.
Address: 138 Robinson Road, #02-09 Oxley Tower, Singapore 068906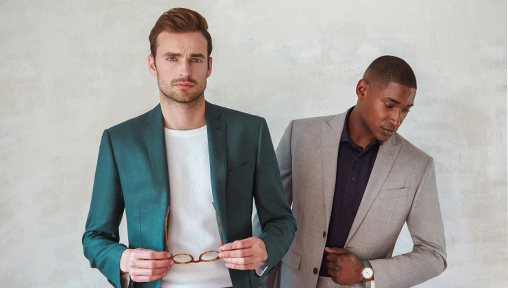 Because its second home is in London, Edit Suits Co. in Singapore has access to some of the most exclusive fabrics directly from the mills in the UK and Italy. Edit Suits Co. offers you premium custom-tailored garments at an unbeatable price. Whether it is 3-piece suits, tuxedos, shirts or chinos, rest assured you'll be satisfied with your items which all come with a 100% fit guarantee policy.
With thousands of quality fabrics and countless customisation options available, Edit Suits Co. can relieve much of the pressure of finding the perfect garment by helping you to create your own.
Book your appointment online to explore the range and more at Edit Suits Co.'s cosy Duxton Road Showroom.
Address: 35A Duxton Road, Level 2, Singapore 089499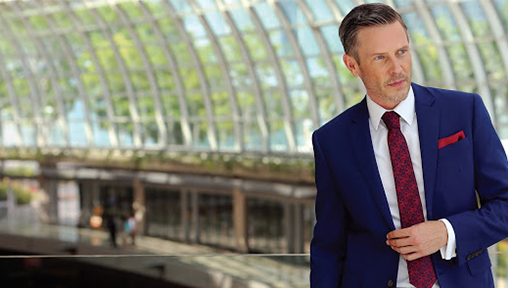 Established in 1958, Maharaja's Custom Tailors was one of the first few tailors in Singapore to offer custom-tailored suits and shirts. Mr Bob Amarnani is one of Singapore's leading tailor with over 30 years of experience with men's and ladies bespoke tailoring. Did you know they've even made suits for many foreign ambassadors and celebrities? They carry an extensive selection of fabrics including wool, wool-cashmere, silk, cotton, Egyptian cotton, linen, and corduroy from England, Italy, France, Germany and various parts of the world.
Address: Claymore Connect, #01-12, 442 Orchard Road, Singapore 238879
Contact: (+65) 67376474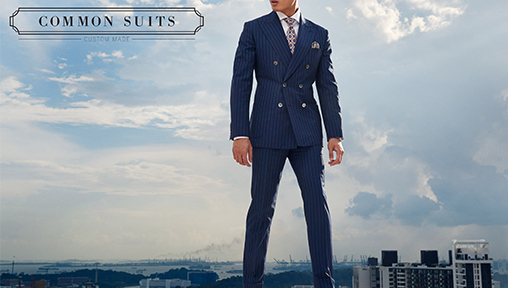 Common Suits was founded by Javin They in 2014 with a vision to share the feeling of empowerment from wearing a good suit. As Javin says, "We have seen how anxieties melt away when gentlemen put on our suits. They have a look of wonderment. They straighten their backs. They walk with poise. A good suit is magical, transformative and addictive." They have an in-house production team that watches over the production very closely to ensure consistency in style and quality. Besides the classic designs, they are also able to produce unique designs such as Gurkha trousers, unibody trousers, Safari Jackets, One-Piece collar, and Unstructured jackets.
Address: 50A Club Street, Level 2, Singapore 069427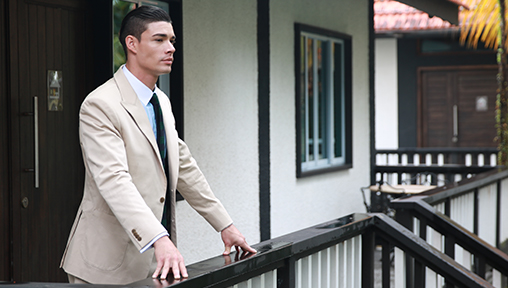 The CYC story began in 1935 with the highest quality of tailoring and craftsmanship, admired by statesmen and connoisseurs alike. In fact, CYC has made shirts for Mr Lee Kuan Yew himself. They specialise in made-to-measure tailoring, and have recently won 2 awards - 'Best of Singapore' from Singapore Tatler and 'Reader's choice award - favourite tailor' from Expat Living. The staff provides friendly, impeccable service with high attention to detail and the in-store style advisors are happy to help with weddings, black tie events and workwear. Best selling fabric for suits includes European fabrics from Vitale Barberis Canonico and Holland and Sherry.
Address: Capitol Piazza & The Fullerton Hotel Contact: (+65) 6336 3556 & (+65) 6538 0522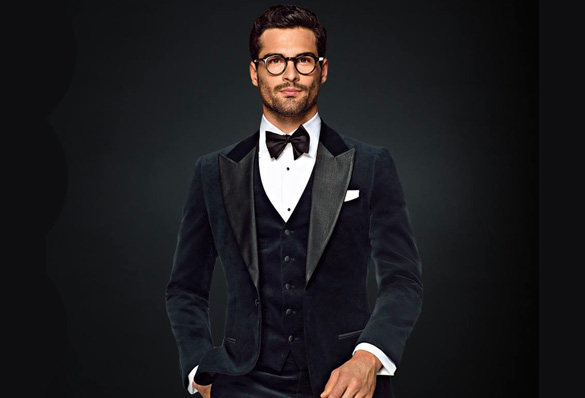 While Suitsupply is known for breaking the headlines with their unconventional advertisements, the quality of their suits speaks for itself. With its second outlet in the world located at Singapore's ION Orchard, the fifteen-year-old Dutch label is widely acclaimed in the U.S.A. for providing high quality and stylish suits. As you enter the store in ION, you will be able to see a professional tailor seaming customised suits from the open counter – providing you with on-the-spot alteration services.
Address: ION Orchard, 2 Orchard Turn, #03-15, Singapore 238801
Contact: (+65) 6634 0080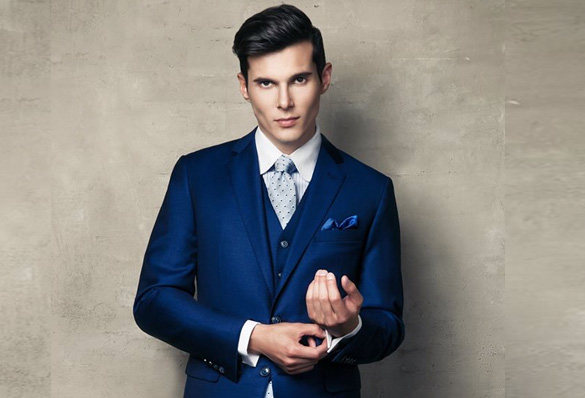 Truly living up to their name of 'The Bespoke Club', the sophisticated interiors of this place features plush leather couches and rich wood furnishings. This classy tailoring-joint is a go-to if you're looking for something truly exclusive, stylish and reasonable. They carry over 5,000 different types of fabric from famous European mills ensuring each client has a variety of options to create a look that truly reflects their personal sense of style.
Address: Suntec City Mall, 3 Temasek Boulevard, #01-484, Singapore 038983
Contact: (+65) 6734 4167