Craving Butter Chicken and Naan? The food culture in Singapore gives great access to Indian cuisine. We scoured the red dot for options on where to eat this magnificently rich cuisine - read on to find out where you can get the best Indian food in Singapore and make room for that curry!
Here are our picks for the best Indian restaurants in Singapore.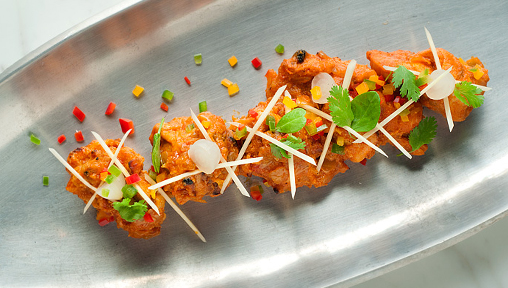 Rang Mahal – For Indian Fine Dining
A stalwart in fine dining, Rang Mahal has firmly stood the test of time (since 1971) as Singapore's premier Indian restaurant. A part of the Pan Pacific Hotel, this legacy serves traditional authentic award winning food. If you are looking for a plush setting clubbed with impeccable food, there's little that can go wrong at Rang Mahal. The lunch buffet priced at $58 is a real steal and includes regional Indian favourites complete with live cooking and a bread station too.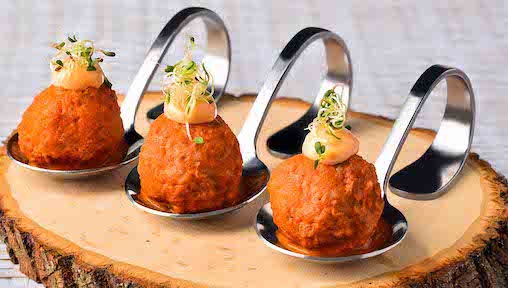 Punjab Grill – For Gourmet Indian Food
Award-winning Chef Javed Ahamad brings his vast experience and skills to the table offering Indian food fit for royalty. Inspired by the splendour of Indian Maharajas (kings), Punjab Grill has been designed to capture the zeitgeist of that era. Celebrating food from the Punjab region of India, the Indian restaurant brings you on a culinary journey with signature dishes from Lahore, Peshwar, Rawalpindi, Kabul, Amritsar, Multan and Patiala. Indian dishes such as "sarson da saag" (mustard greens) and "makki di roti" (flatbread made from corn flour) are given a modern uplift in the royal kitchens.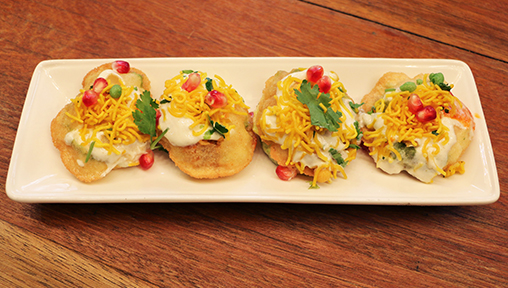 Zaffron Kitchen – For Michelin Star Indian Food
Zaffron Kitchen recently won the Michelin Bib Gourmand 2016 – need we say more?  Whether you prefer its approachable East Coast or large Westgate location, the food promises to be satisfying, with a wide variety of North and South Indian dishes. There's also a fun Indian twist on burgers should you be intrigued, with the Chicken Tikka version being a crowd favourite. The East Coast branch also boasts a tiny kids play area, perfect for when you are bringing the children along.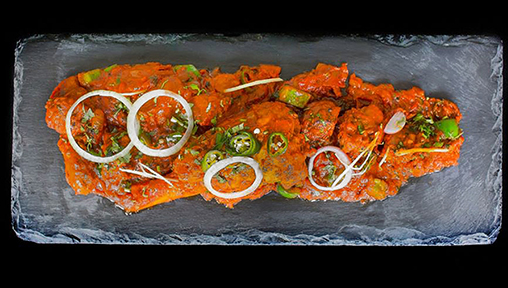 Maharajah – For Traditional Indian Food by the Riverside
Perfect for weekends with friends or a mid-week post work indulgence, the food at Maharajah (Boat Quay) keeps bringing us back for more. The Dhal Makhani is rich, flavourful and one we often order extra for takeaway! A sizeable menu across several palates makes it a go-to for expats, Indians, and the Non-Indian community alike. So, if you are scared of fiery Indian food, let the experts at Maharajah guide you through the cuisine. For those looking at a city location, there's also one at Orchard Road (Cuppage Terrace).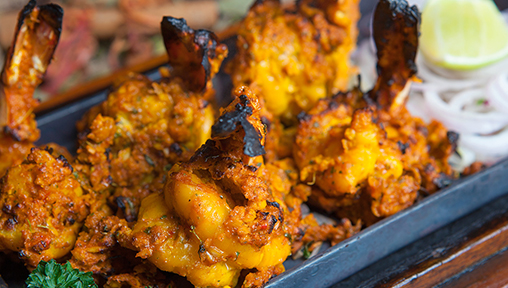 Shahi Maharani – For a Great Indian Buffet Spread
The ever-popular Shahi Maharani offers an undeniably good lunch buffet. Economically priced, 1-for-1 offers over weekdays and a sinful array of dishes are amongst the reasons for its soaring popularity. Make sure to try the Tawa Jhinga, Plump tiger prawns marinated with spices and then grilled over a hot iron griddle. There's also live entertainment with Bollywood tunes to keep you company.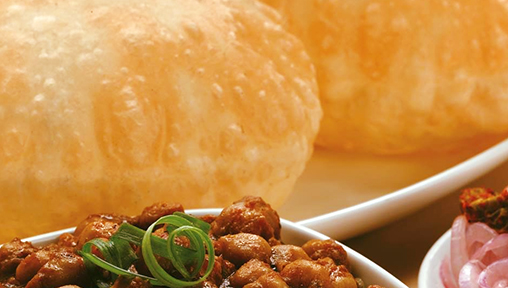 Kailash Parbat – For Delicious Indian Vegetarian Dining
Popular for their Chaats (a savoury yoghurt based Indian snack), this restaurant in Little India has a serious following. Vegetarians, for once, will love the range of non meat dishes on offer. A must try dish is the Channa Bhatura which is a chickpea concoction served with a massive fried sourdough bread. Known to have put legions of Indians to sleep - yes it is that good and soul satisfying!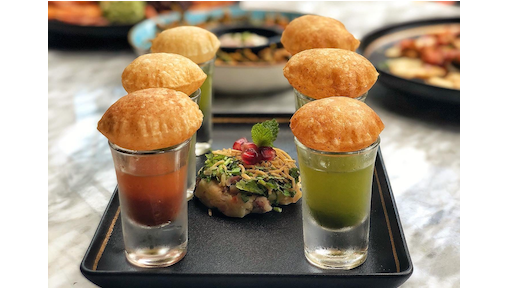 Nestled within one of Singapore's prime night spot's Clarke Quay, Gabbar Bistro is a foodie paradise and for anyone who loves Bollywood. Mixing traditional Indian Cuisine with fusion flavours from across India, Gabbar's dishes are a delight for the senses. Whether you're craving for some Aloo Kulchas, Lachcha Paratha, Dal Makhani, Tikkas or Kebabs, Gabbar offers all the North Indian classics with a twist. Don't forget to check out their All-Day Brunch menu featuring Bombay Vuh-Da-Pav, Pav Bhaji, Amritsari Chole kulche and more. The fun presentations are also perfect for anyone who loves to Instagram their food.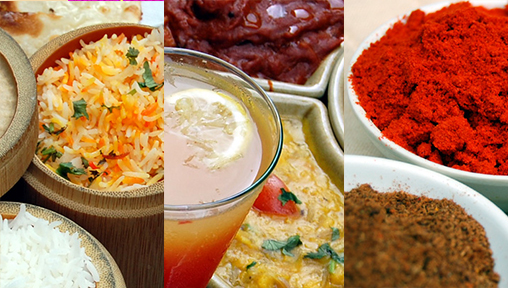 Lagnaa – For that Barefoot Indian Dining Experience
Bare your feet and feed your soul. The menu at Lagnaa introduces you to the concept of barefoot dining – where you take of your shoes, sit on the floor and enjoy a delightful Indian meal in Singapore. The menu spans South Indian and North Indian dishes, all made with the freshest ingredients, to ensure your dining experience is as authentically Indian as it can be. For those of you who find sitting on the floor daunting, there is a chair seating option available on the ground floor, with the same food menu.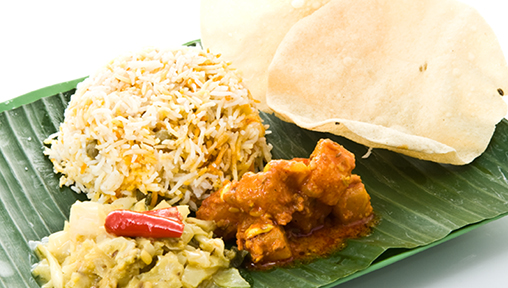 Banana Leaf Apolo – For South Indian Fare on a Banana Leaf
One of the oldest standing Indian restaurants in Singapore, Banana Leaf Apolo makes it to this list for serving quality Indian food on Banana leaves! You are even encouraged to eat with your hands here, a practice that gets you to enjoy your food through all senses (including touch). Famous for its South Indian fare, especially the fish curry head and chicken masala; do let the staff know if you don't like your food too spicy. Also don't expect fancy dining, it is the food that keeps their fans coming back to this 30-year-old restaurant.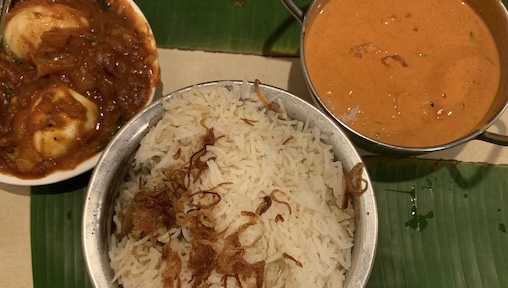 Premaas – For Authentic Kerala Food
If you have been craving aromatic and delicious Malabar cuisine, Premaas is your go-to place for Kerala food. The main spices used are cinnamon, cardamom, ginger, green and red peppers, cloves, garlic, cumin seeds, coriander, and turmeric. So you can expect lots of flavour! Plus, you'll easily find both vegetarian and non-vegetarian options. We recommend the Prawn Coconut Curry with Appam (a type of pancake made with rice batter) or Dum Briyani with your choice of protein.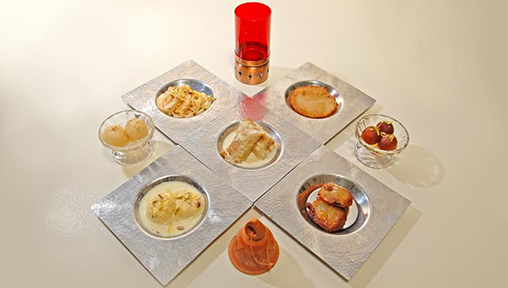 Mustard – For Delicious Bengali Cuisine
You can easily miss Mustard. A small space amongst a bevy of larger chain restaurants, Mustard is constantly quoted as one of the best Indian restaurants in Singapore. Specializing in Bengali cuisine, eating here is a delightful experience that comes with an equally friendly price tag. If you are new to the cuisine you can also try some of the North Indian dishes on the menu but for a truly flavourful experience, ask the waiter to recommend their top Bengali offering. Seafood, fish and anything with mustard – there's your cheat sheet!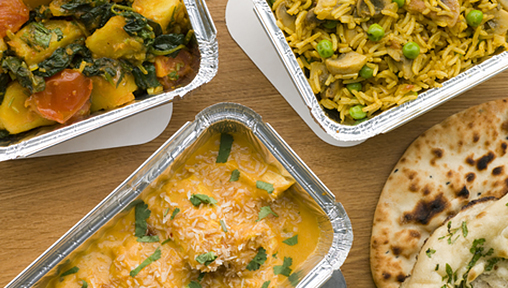 While Khansama Tandoor Restaurant has a ready stream of diners, there's a strong takeaway fan following that refuses to let up. Perfect for Curry nights at home, the food at Khansama is consistently good. Take your pick between tandoori specialities or butter chicken, accompanied with a lusciously long naan, and possibly an Indian beer too?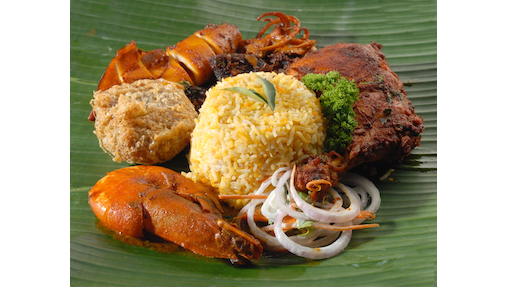 Samy's Curry – For Delicious South Indian Food on Dempsey Hill
Chef Mr. M. Veerasamy founded Samy's Curry back in the 1960s and this Indian restaurant remains a family-run establishment to this day. From its humble beginnings, Samy's Curry has grown to become a beloved and award-winning Singaporean landmark, famed for its legendary Fish Head Curry. Other notable dishes include Masala Chicken, Fish Cutlet and Mysore Mutton made from secret recipes consisting of a blend of spices, all served on a traditional banana leaf. For the authentic Indian experience, eat with your hands and lick the curry off your fingers!