F&B
Best New Restaurants and Menus in Singapore
Published Date
: 28 Sep 2023 10:00

Looking for the best new restaurants and menus in Singapore? Discover the hottest finds and start indulging in these tried & tasted restaurants today
Hunting for new restaurants and menus in Singapore's vibrant F&B scene? If you struggle with choosing where to eat for every meal, fret no more. We've rounded up exciting new restaurants and menu launches at some of our best restaurants and new menus in Singapore. 
Bookmark this page and stay up to date with our list of the best new restaurants and menus in Singapore.
Best New Restaurants and Menus in Singapore: September 2023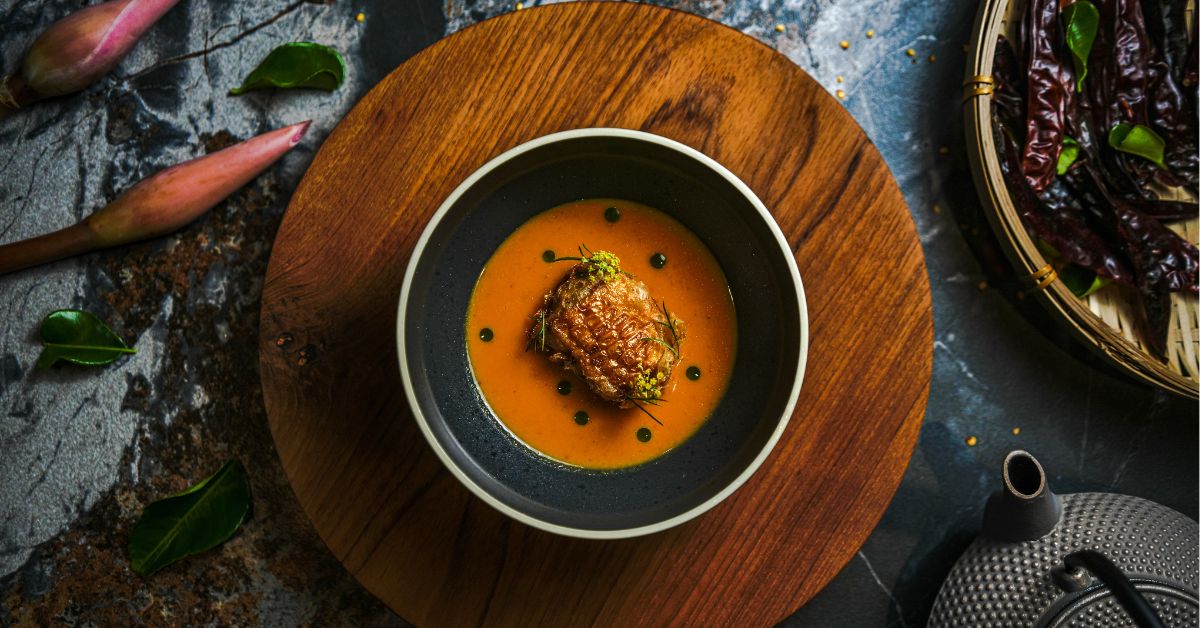 Khiri, formerly known as Restaurant Chedi, is introducing a new menu, its second since opening in February this year. The menu is a continuation of the restaurant's pursuit to familiarise diners with the nuanced flavours of Thailand, delivered in a degustation format.  
Head Chef Miller Mai is deepening his exploration into Thai dishes and ingredients, introducing Khiri's guests on a gustatory journey over 8 courses ($148++). This new menu has most certainly elevated Thai cuisine, doing it incredible justice as there is so much depth and flavours to work with.
A favourite from the first menu, we started our dinner with Miang Kham, wild betel leaf, shrimp with homemade lemongrass reduction chased with a shot of tamarind that most certainly woke us up.
Dishes that blew our minds from the get go were the street style snacks of Lemongrass Chicken that was a burst of flavours and Crispy Prawn Cake made from tofu skin. A new found favourite is their Hokkaido White Corn Soup with Hand Dived Scallops. We could eat this for days! Another star was the dry aged Barramundi paired with zesty Thai green chilli. 
Diners get to choose between the Esaan-style Grilled Iberico Secreto that had beautiful charred flavours or their slow-cooked Angus Beef Short Ribs (+$22) with Mamasan gravy dressing. Please do ensure you add on their "A Fried Rice To Remember" as it is a generous portion of 6 months cured salted threadfin and crabmeat. 
We heard raving reviews about Chedi, but Restaurant Khiri has to be on your list! 
Ummi Beirut teams up with acclaimed Chef Greg Malouf to introduce a contemporary take on Lebanese cuisine to Singapore. "Ummi" which means "my mother" in Arabic, expresses a mother's love by sourcing only for the best ingredients and cooking each dish from scratch. But there is nothing motherly in terms of the decor, which exudes the glamour of Beirut.
Freshness is central to Lebanese cuisine and the sumac, Aleppo pepper, pomegranate molasses and rose water are from the souks of Beirut. Fresh herbs are from local farms while meats are flown in from Australia. 
We broke bread together starting with Malouf's Mezza and could not get enough of their Silky Hummus with Lentil Dressing ($24) although we would most certainly opt for the Silky Hummus with Spiced Lamb and Pine-Nuts ($32) the next time around as that is soulfood. The Eggplant Fatteh ($32) is a must-order and it is layered with fried eggplant, chickpeas, yogurt, crisp Arabic bread and nuts. Salmon Bastourma ($32) is another unique mezze made with Malouf's spiced cured salmon with green chilli sauce.
For mains, Ummi Saayadiya ($48) a farmed sea bass with caramelised onion rice, crisp onions, nuts, and coriander is perfect to share as well as their Butcher's Mixed Grill ($68) which includes the lamb cutlets, lamb kofta, beef kebabs and skewered chicken tawook, charcoal vegetables, served with toum sauce.
Do not skip the house-made Baklava ($20) that has almond-hazelnut stuffing, orange blossom, lemon curd cream leaving you wanting more. Ask for Lebanese wine recommendations as Ummi Beirut not only carries the popular Chateau Musar but many other Lebanese wine labels.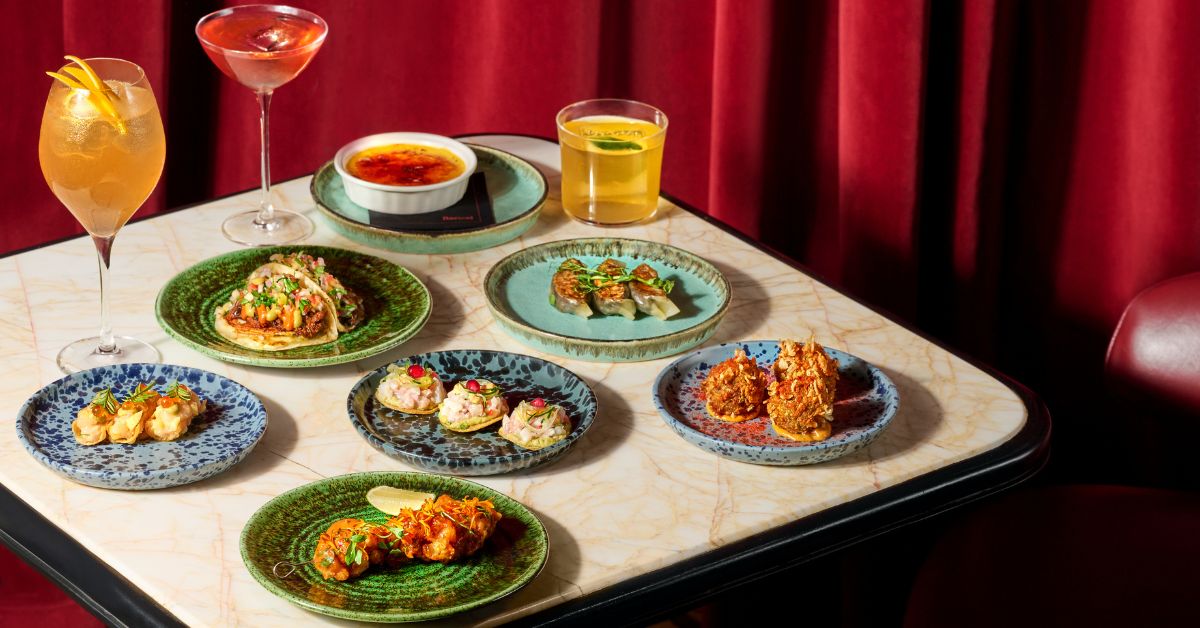 Tucked away on the second floor of Revolver's shophouse, Barood is a modern Latin Indian izakaya that has recently added brand new additions to its menu of spiced tapas and elevated cocktails. 
The latest edition of Barood cocktails takes guests around the world. Cocktails that we enjoyed were the Santiago Sour ($24) boasts clean, warm flavours with its unique mix of Pisco Waqar, clarified tropical juice and red wine, Mexican Kiss ($26), a flirtatious combination of
Codigo Blanco, Vermouth Blend, lime and agave and the Bombay Brat ($24), heady with Sailor Jerry Rum, halwa and kesar kesturi. 
We had the Taste of Barood priced at $89 per person which included 6 different bites and 1 dessert. What blew our minds were the Malabar Pork Taco ($18) filled with smoky pulled pork braised in Malabar spices and Amul cheese. Another favourite was the Scallop Tart with mango, chipotle and curry leaf oil. Not the biggest fan of corn but the Bombay Creme Brulee ($12) made with fresh corn and saffron sealed the deal. 
There were many other dishes on the menu that looked tantalising such as the Butter Chicken Parantini ($22), Pickled Hamachi Tostadas ($20), and of course their Paneer Sando ($16) but it just gives us more reasons to return. 
Best New Restaurants and Menus in Singapore: August 2023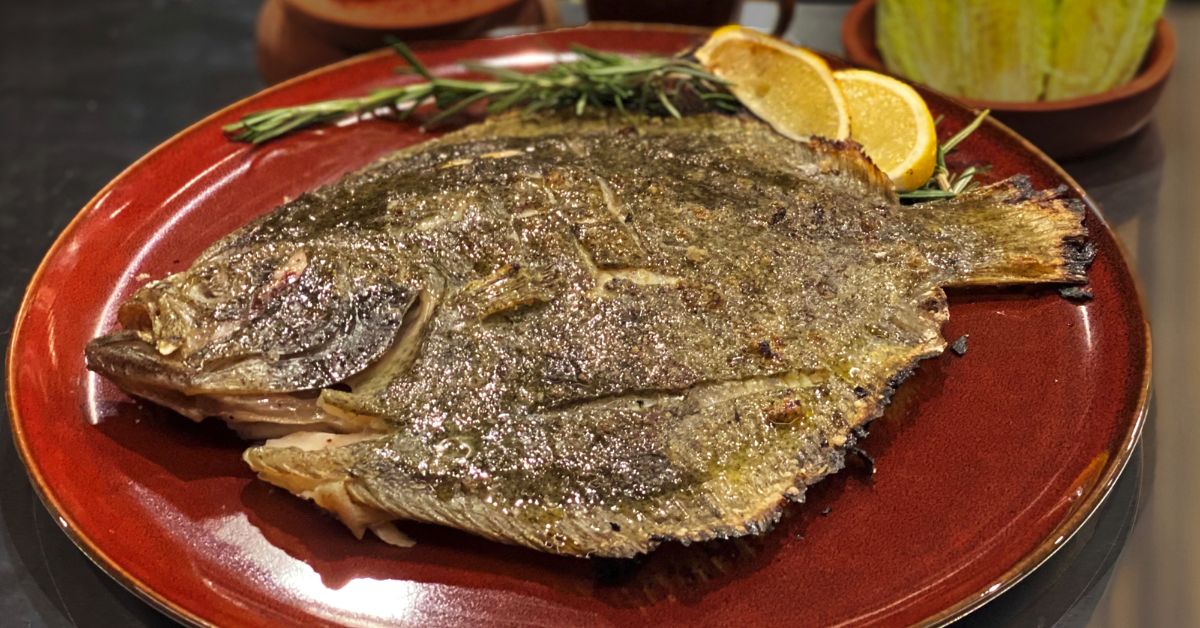 Nestled amid the thriving gastronomic fares of Duxton's Craig Road, Griglia Open Fire Italian Kitchen is a sophisticated take on the traditional Italian grigliata, meaning summertime outdoor grill. Curated by seasoned Executive Chef Andrea De Paola, the menu opens with snacks uplifted with light and refined Italian flavours, served on beautifully handcrafted Mediterranean-style tableware. A selection of starters from land, sea, and garden follows. Succulent main courses are cooked perfectly on a customised cast iron charcoal grill over an open flame, giving a distinctive, rustic flavour from the smoke and high heat. 
We started our dinner with an array of appetisers such as their Confit Tomatoes, Smoked Eel, Beef Tartare and Olives marinated with 16 different herbs, gin, vodka and calabrese chili. These bite sized starts were a hit and we enjoyed their Lemoncello Tom Collins. Italian dishes that stood out for Pescatarians were their Whole Mediterranean Sea Bass that had such crispy skin which was perfectly cooked over their charcoal grill flame, Hokkaido Scallops Crudo with Amalfi lemon butter sauce, Saffron Rice with scampi broth, topped off with fresh Sicilian red prawn tartare. Must-order dishes include their house made Tuscan Chicken Liver Pate, Grilled Bone Marrow, Pappardelle with braised pork jowl - a crowd's favourite.
For desserts, Capri in a cake and Cappuccinomisu were equally good so treat yourself to both. We highly recommend asking their team to suggest wines to go along with your meal as we enjoyed the suggested La Tunella Sauvignon Blanc 2021, Vignamgaggio Chianti Classico and do not leave without trying their il Gusto della Costa Limoncello! 
This Italian restaurant at Craig Road is our Editor's choice!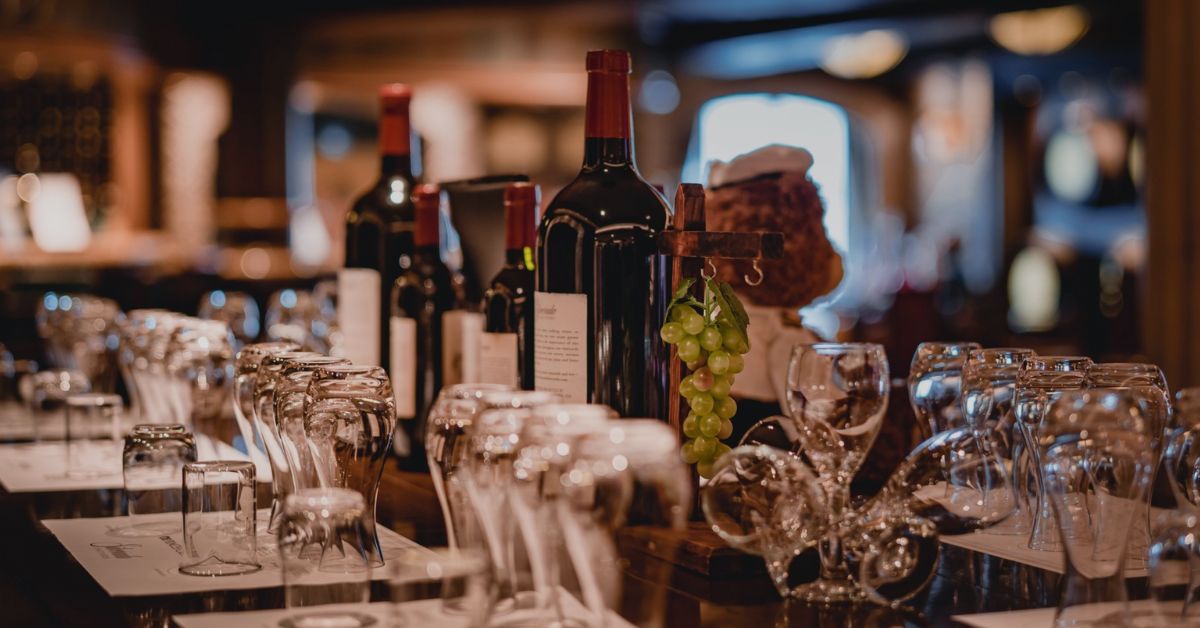 Calling all wine enthusiasts and oenophiles! Singapore's esteemed wine festival, Wine Lust, is back with its seventh edition, promising an exquisite wine journey that will delight your taste buds and transport you to a world of refined wine adventures.
Presented by 1-Group, this year's festival offers an array of wine-focused experiences across 15 dining locations, alongside its first-ever wine bus tour, The Grape Escape. Embark on a sensational journey of discovery as you sip, savour, and sightsee while travelling to favourite 1-Group dining concepts across three uniquely curated wine journeys.
From indulging in sustainable wines amid lush greenery to relishing the best of European wines with panoramic views of Singapore, Wine Lust caters to every wine lover's palate. With exclusive promotions, complimentary tastings, and special wine and food pairings, this festival is a must-attend for all wine connoisseurs seeking to immerse themselves in the finest wines and culinary delights. So mark your calendars from 15 August to 10 September 2023 and join Wine Lust for an unforgettable and refined wine experience that celebrates the art of wine like never before!
Best New Restaurants and Menus in Singapore: July 2023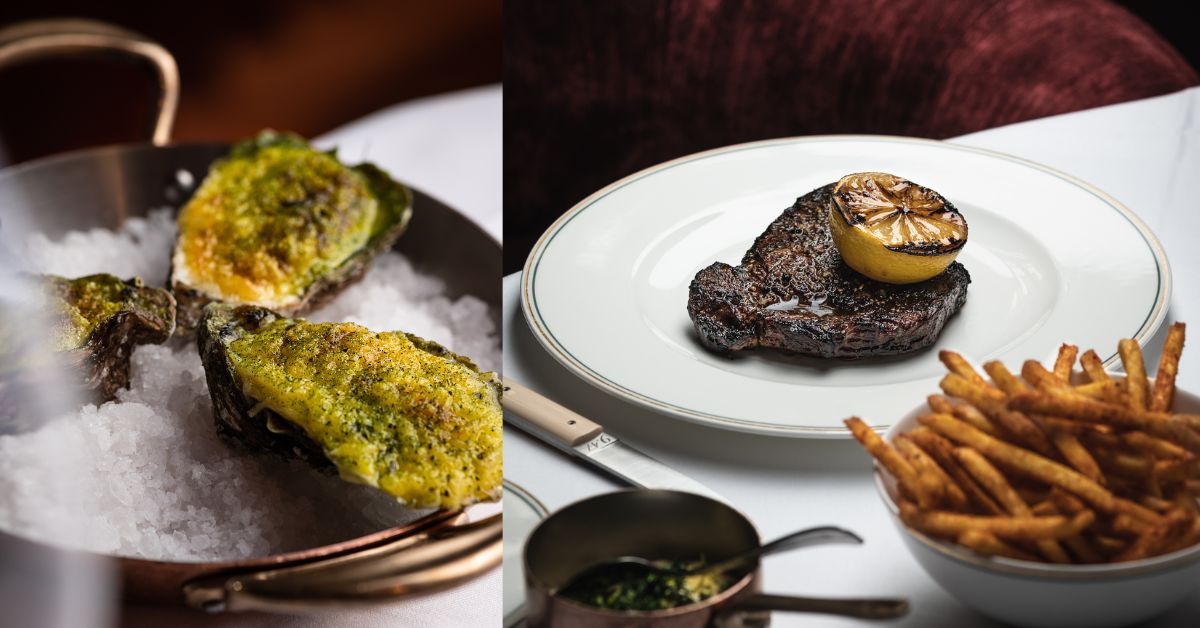 All foodies and culinary enthusiasts are invited to embark on a culinary journey like no other at Brasserie Astoria, the latest gem from The Frantzén Group, led by acclaimed Swedish chef Björn Frantzén. 
Brasserie Astoria, located in the magnificent Victoria Concert Hall, offers a distinctively cosmopolitan take on the conventional brasserie experience. Step into this beautiful dining location and you'll be transported back in time to big dining halls, where flambé trolleys and tableside service give a nostalgic touch to Chef Frantzén's distinctive take on classic brasserie dishes.
Indulge in an extensive à la carte menu crafted by Singaporean Head Chef Emil Cecil Ess, featuring delectable dishes like Råraka, the Swedish Rosti that features crisp Agria potatoes topped with vendace roe. The Toast Astoria, an homage to classic Swedish Toast Skagen, features mounds of Baltic prawns and Norwegian king crab is also a must-try! 
The restaurant also boasts an impressive wine list and a cocktail menu with Nordic influences and Asian flair. With its rich history, elegant design, and peerless hospitality, Brasserie Astoria promises to be a sought-after dining destination for both locals and tourists alike. 
Don't miss the opportunity to experience the culinary creativity of The Frantzén Group in this more casual and accessible setting. Make your reservations now and prepare to be wowed by the stunning menu at Brasserie Astoria!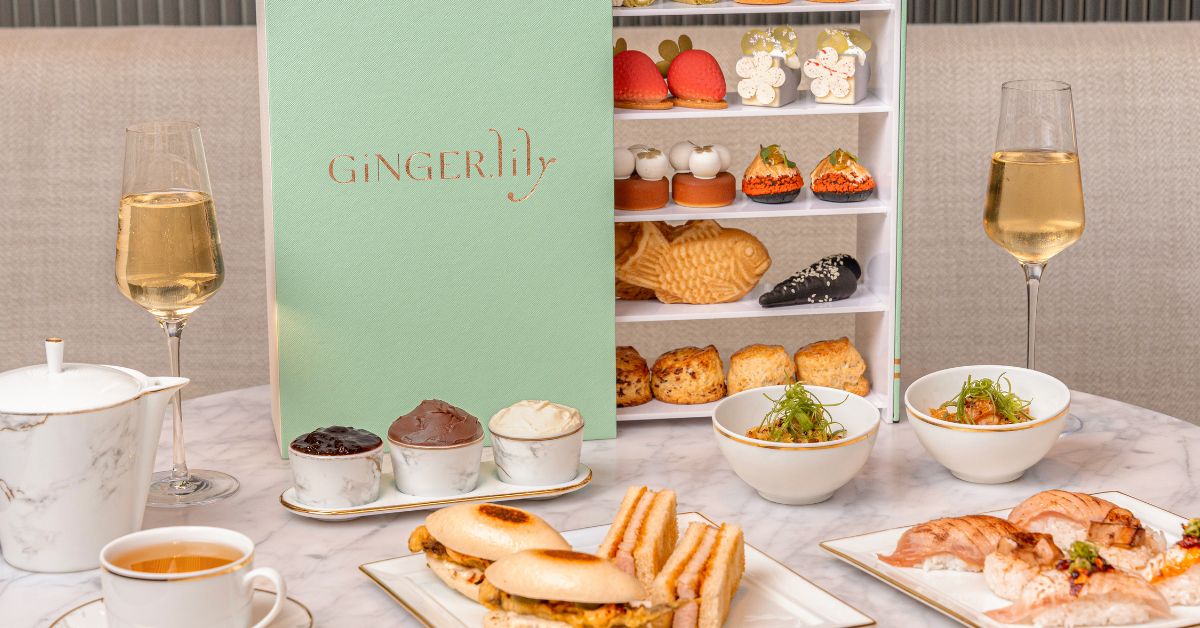 If you find yourself in town and crave an afternoon of indulgence and pampering, hop over to Ginger.Lily at Hilton Singapore Orchard.
This botanical-forward venue offers an elevated dining experience that combines global flavours, enchanting florals, and exquisite spices to create a truly unique and immersive high tea experience. With their newly unveiled Nikkei-inspired afternoon tea, guests can embark on a culinary journey that combines the best Japanese techniques and vibrant Latin American ingredients.
From savoury delights like the Shishamo Bun and Kurobuta Pork Sando to delectable sweets such as Matcha & Sudachi and Japanese Mango Cheesecake, each element of the afternoon tea is a delightful blend of traditional and innovative flavours. You'll be transported to a world of sensory delights as you sip on a selection of aromatic teas, like the Melon Blossom and Symphony of Spice. 
With its refined ambience and thoughtfully crafted menus, Ginger.Lily is the perfect spot to unwind, treat yourself, and experience a truly unforgettable high tea in the heart of Orchard Road.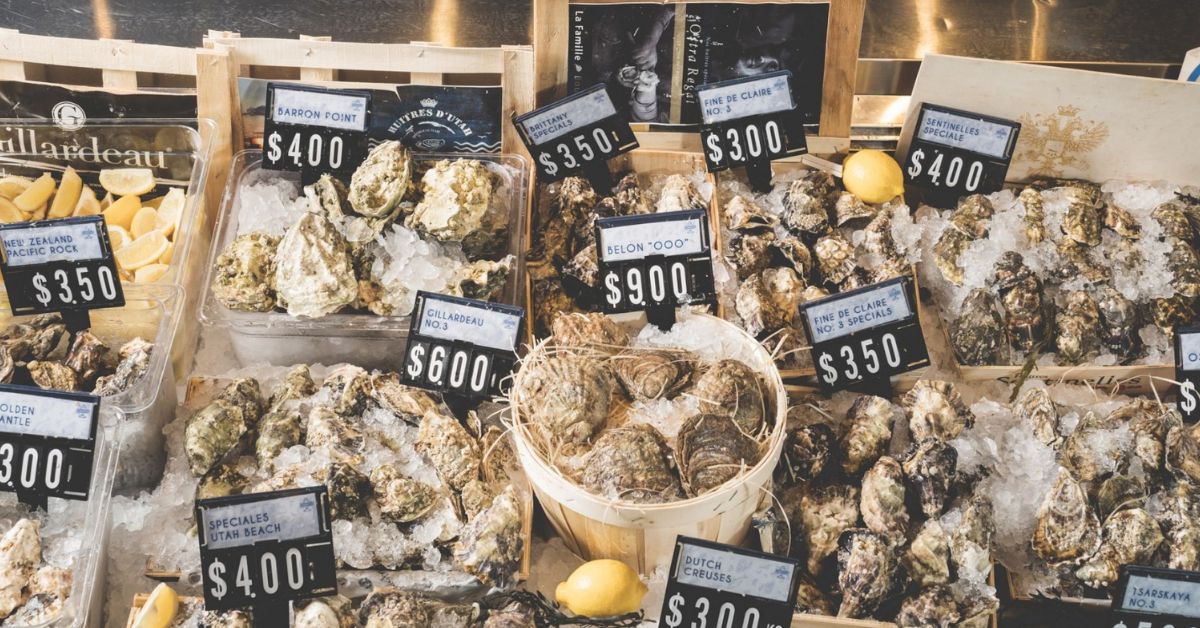 Attention all oyster connoisseurs and seafood enthusiasts! The 11th World Oyster Festival at Greenwood Fish Market is here to delight your taste buds and now, due to overwhelming response, the festival is being extended for an additional month until 31 August 2023. With about 1,000 oysters sold daily, it's no wonder the event has captured the hearts of so many. 
This festival promises to be a paradise for oyster lovers, offering an incredible selection of 32 oyster varietals from 9 countries. Indulge in a one-stop oyster crawl experience at their Bukit Timah and Quayside Isle outlets, where you can savour the freshest catch of the day and enjoy an oyster almost every day of the month! 
Start with their Oyster Tasting Platter to explore 8 pairs (16 pieces) of chef's handpicked oysters, and then dive into à la carte oysters to discover your personal favourites. Whether you prefer dine-in, takeaways, or islandwide delivery, the World Oyster Festival has something for everyone.
Don't miss this chance to experience one of the largest varieties of oysters in Singapore and satisfy your seafood cravings at Greenwood Fish Market's delightful festival available at both their Bukit Timah and Quayside Isle outlet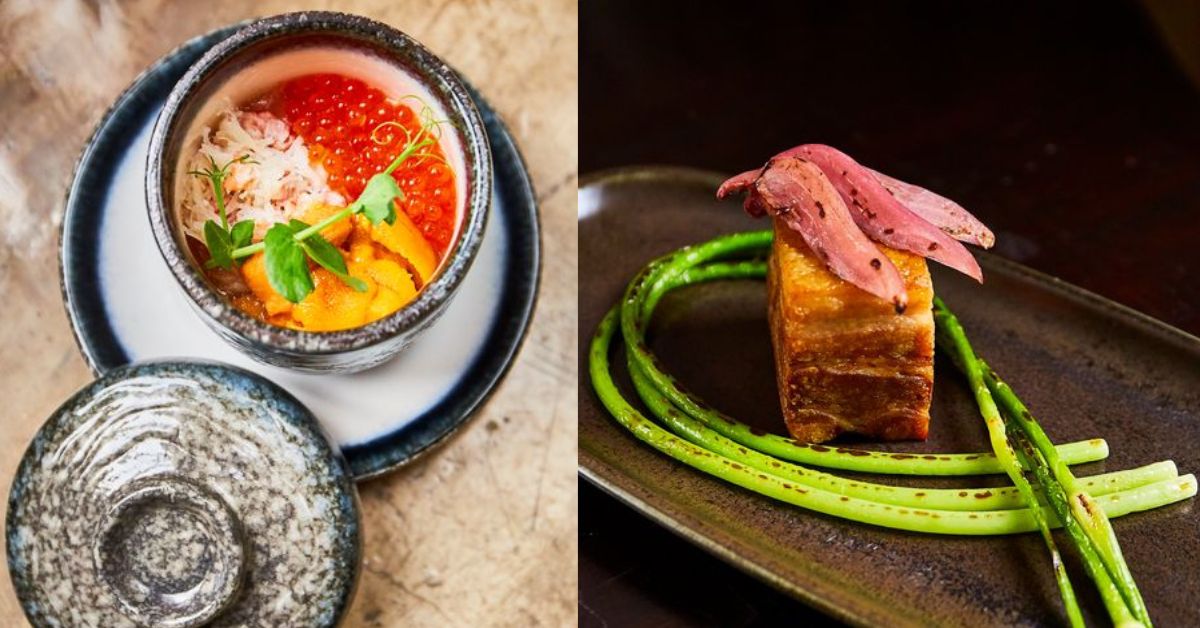 TEMPT is a gastronomic haven that promises a one-of-a-kind eating experience for foodies. Created by the talented and globetrotting Chef Candice Leong, this gastrobar tantalizes taste buds like no other. 
TEMPT's unique concept revolves around stimulating all five senses, transforming dining into an artful adventure of gourmet flavours. The gastrobar embraces a diverse selection of ingredients and cooking methods from around the world, thoughtfully curated by Chef Candice and her dedicated kitchen team.
TEMPT's semi-fine dining setting exudes a sultry and mischievous vibe, enticing guests into a world of culinary delights. The industrial yet inviting interior, highlighted by clever lighting and exposed brickwork, adds to the gastrobar's allure.
The Gluttonous Menu at TEMPT is a work of art, featuring dishes that are both visually stunning and exquisitely flavorful. From the seductive Japanese Soy Milk Panna Cotta, crowned with fjord trout roe and sea urchin, to the savoury BBQ Beef Short Rib, glazed with a homemade BBQ sauce enriched with roasted vegetables and fruits, each dish is a revelation of taste and creativity. For a happy ending, TEMPT's Adult "Bounty" Bar tantalizes the sweet tooth with coconut and Malibu coconut liqueur, encased in a decadent dark chocolate shell.
Best New Restaurants and Menus in Singapore: June 2023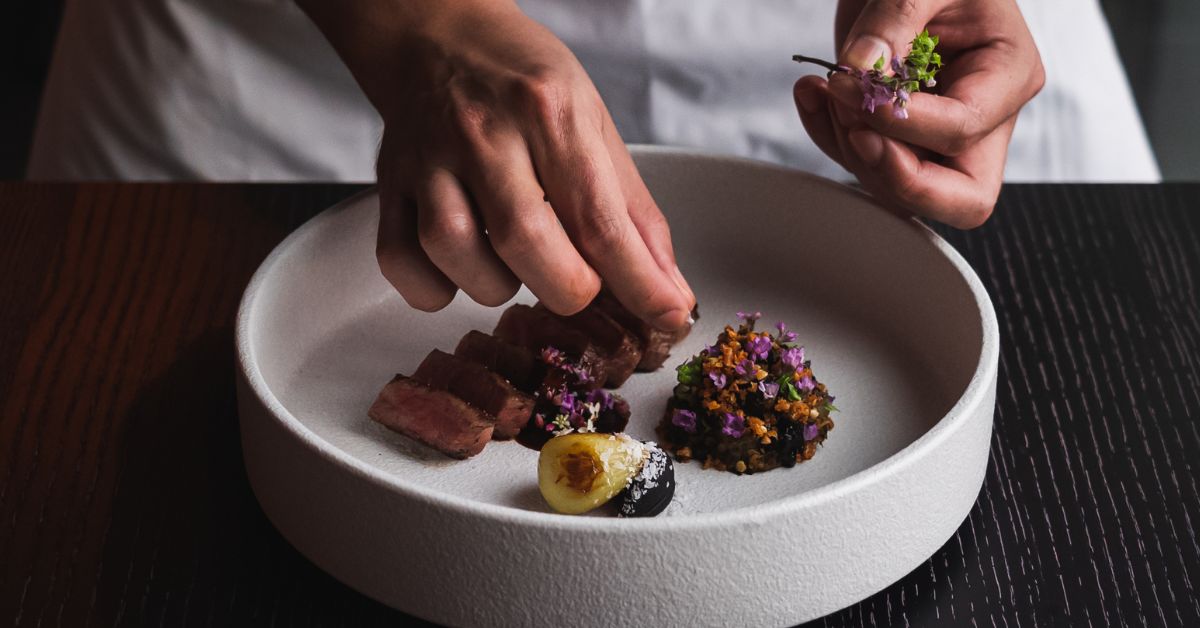 OUMI is a contemporary Japanese Kappo restaurant located on the 51st level of CapitaSpring. With stunning views of Marina Bay, OUMI  features an open kitchen which allows dinners to watch and interact with Executive Chef Lamley Chua and his team. Immerse in the art of 'cut and cook', where you will find the sight of precise culinary skills, the sound of food prepared by different methods and the enticing aromas of dishes.  
OUMI offers a reinvention of tradition by incorporating 'nose-to-tail', and using ingredients not only from Japan, but also from Australia, Singapore, and the 1-Arden Food Forest, the world's highest sustainable urban farm next door to the restaurant. Dishes are created with a mind to using every part of the season's finest produce, and diners can choose their method of preparation, be it sashimi, sushi, teppanyaki, robatayaki, tempura, or donabe, to best enjoy their meal. 
We absolutely enjoyed OUMI's 5-Course Tasting Menu, which starts with Agedashi Uni Tofu, a House-made Tofu, served with Australian Pumpkin, Sea Urchin and Shiitake Tsuyu, Foie Gras Monaka, and a choice of mains between the Grilled A5 Wagyu, in Red Wine Yakiniku Sauce, with Aomori Garlic, Japanese Black Garlic, Grilled Eggplant and Sakura Shrimp; or the Gindara Misoyakiof Grilled Miso Cod served with Aomori Garlic, Lemon Balm, Shishito Tempura and Satsumaimo. 
Our absolute favourite was the Somen which was a bowl of comforting Seafood Dashi Mitsuba, Yuzu, Shungiku and Hokkaido Scallops. We ended our meal with a Yoghurt Lychee Sake Sorbet.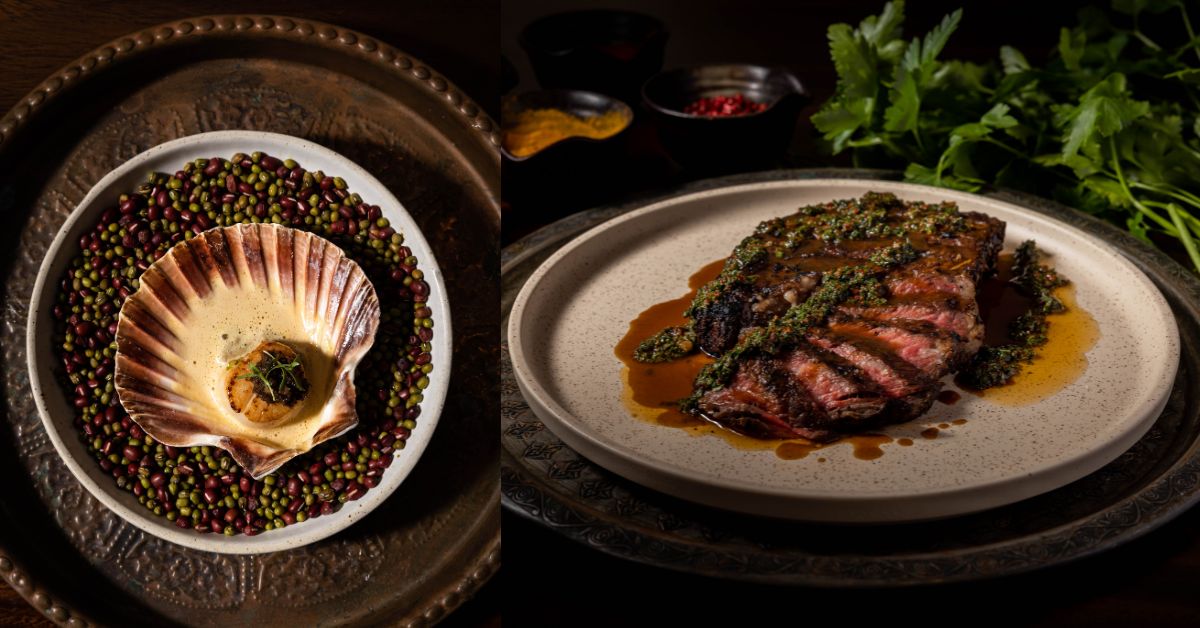 In June, Fat Prince stands out as the premier venue for an enthralling dining experience in Singapore's thriving culinary scene. Head Chef Simon Bell's vibrant and inventive take on Middle Eastern food captivates diners at this Middle Eastern-inspired restaurant. Fat Prince gives diners a world of flavours, freshness, and flames with a cuisine that highlights a new progressive food concept. Chef Simon's ingenious personality combines the warmth and hospitality of Middle Eastern cuisine with his Australian culinary discovery, resulting in an unforgettable gastronomic trip.
The menu offers a feast of flavours and freshness, with carefully curated dishes that marry the richness of Arabian culinary heritage with unexpected ingredients. The Sanchoku Ribeye, with its 24-hour dry ageing process and 12 spice-rub marinade, showcases the boldness and robustness that meat lovers crave. Finished with a delightful combination of beef jus, herb sauce, lemon, pul biber, and pomegranate molasses, it offers a tantalizing burst of flavours.
To complement the outstanding cuisine, Fat Prince's bar team takes guests on a captivating journey with their cleverly concocted "koktails." Inspired by the Middle East and adapted in a fresh way, these cocktails are a true testament to the restaurant's innovative spirit. With full-proof, half-proof, and zero-proof options, the "koktails" are flavour-forward, refreshing, and perfectly balanced, showcasing the expertise and creativity of the talented bar team.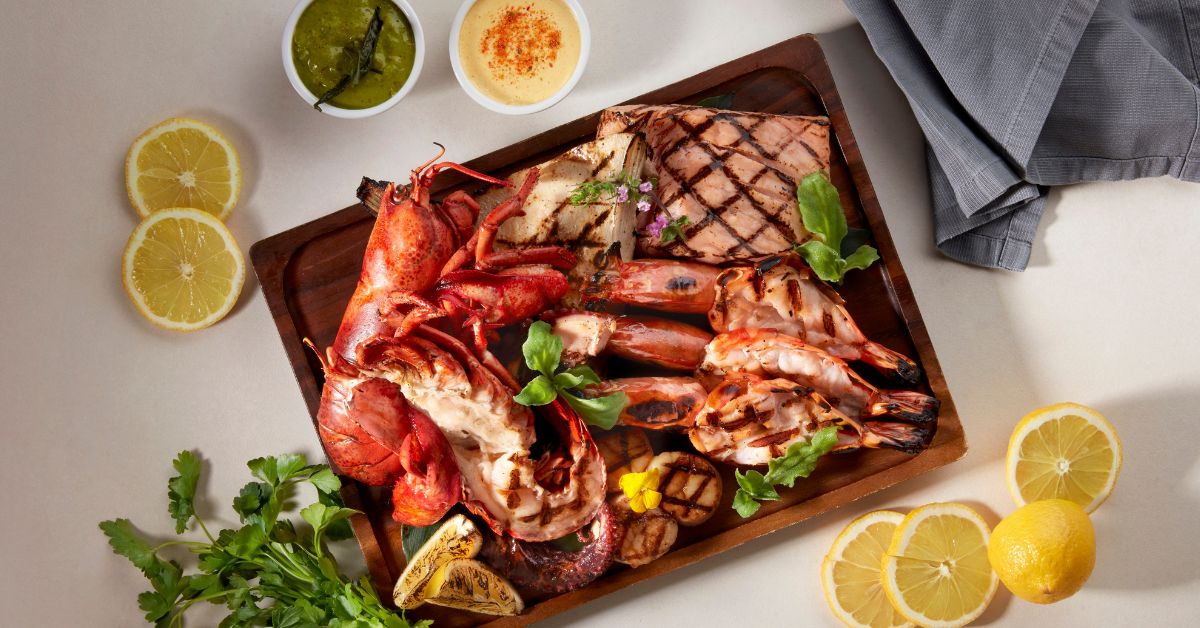 Nestled within The Capitol Kempinski Hotel, 15 Stamford by Alvin Leung stands as one of the best restaurants in Singapore, offering a culinary experience that is both bold and exquisite. The restaurant debuts an intriguing new menu including modern Asian flavours prepared with locally sourced ingredients, created by Resident Chef Elden Lee. 
The menu at Alvin Leung's 15 Stamford boasts a delectable assortment of meals that highlight Chef Elden's passion for tastes. Each dish surprises and satisfies the tongue, from the Hiramasa Kingfish with Green Szechuan Pepper sauce, where melt-in-your-mouth sashimi meets invigorating citrusy overtones, to the Tuna Tartare filled with the essence of Laksa. The Chargrilled Fremantle Octopus is a deft blending of current Asian ingredients, with a creamy base of salted egg yolk and shallots complementing the soft octopus to create a harmonic blend of flavours.
15 Stamford by Alvin Leung delivers scrumptious sweets that demonstrate a wonderful combination of Asian tastes to round out the culinary trip. Each dessert is a wonderful blend of textures and flavours, from the Pandan Soufflé with lemongrass pistachio biscotti and palm sugar ice cream to the Okinawa Black Sugar Poached Pear suffused with the peculiar sweetness of black sugar.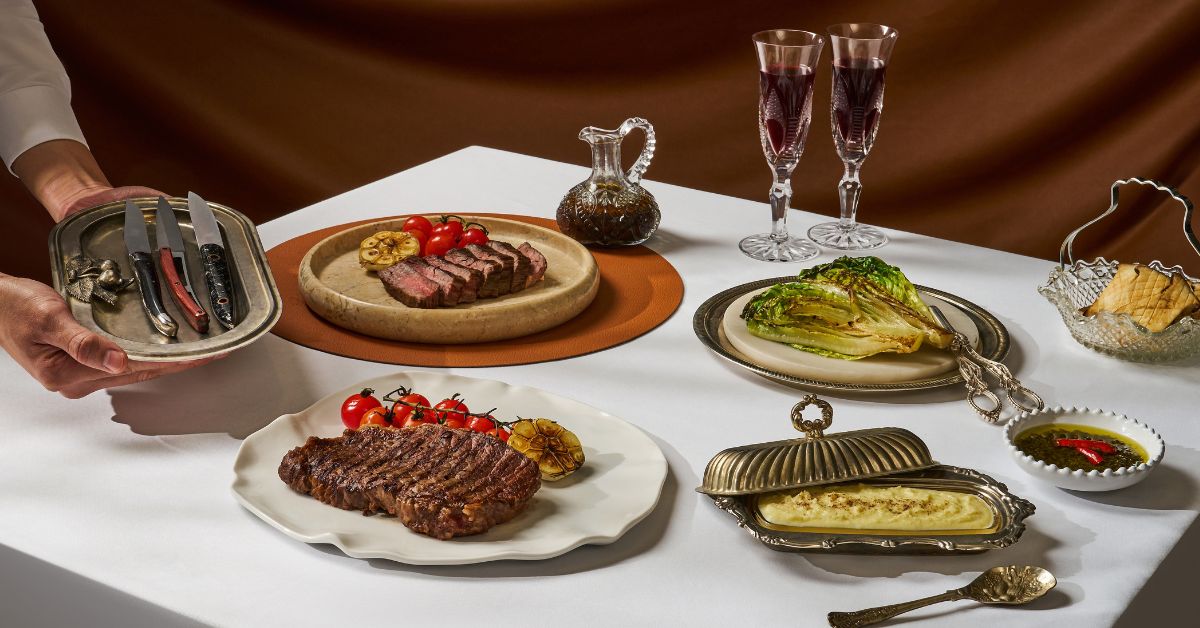 From 1st June 2023 to 31st August 2023, The St. Regis Singapore presents The Astor Grill. This pop-up restaurant is inspired by the heritage of St. Regis, founded on the original great chophouses set in early-century New York, where the first St. Regis was established. The Astor Grill celebrates two essential aspects: quality cuts from premium suppliers known for their artisan produce, as well as bespoke dining experiences of storied legacy and rituals from the House of Astor. The exquisite experience will be available for a la carte lunch and dinner at Brasserie Les Saveurs, The St. Regis Singapore. 
This pop-up restaurant showcases cuts from America and Australia - US Harris Ranch Angus Prime, USDA certified and one of the longest-standing premium Angus brands in the USA; Aberdeen Pure Black from Australia, where the cattle are on a 200 days barley-fed diet for a luxurious marbling; as well as Satsuma Gyu Presentation - created by 12 master Wagyu farmers with cattle's diet being 600 days of grain-fed from nutritious rice plants cultivated on the slope of Mt Aso in Japan, imparting a unique umami flavour, achieving an unparalleled level of meat quality and taste. 
Each order of signature sharing cut, customary cut or distinctive cut is presented with the choice of speciality salt, house mustard, choice of sauce as well as a selection of house steak knives to dine with. The steak menu is highlighted by two signature sharing cuts - 1.4KG Australian Grass Fed Angus Tomahawk presented on a steak trolley and carved tableside, as well as a 650G Butcher's Platter of Striploin, Wagyu Skirt Steak and Rump Cap. For individual portions, The Astor Grill showcases customary cuts of tenderloin, striploin and ribeye served whole, as well as distinctive cuts of wagyu skirt steak, rump cap and bavette steak served thinly sliced against the grain to ensure optimal tenderness. 
The menu at The Astor Grill also features impeccably-crafted non-steak starters and main courses highlighted by Tiger Prawns A la Plancha with Avocado, Peach and Beef Heart Tomatoes; Grilled Boston Lobster; Oven Roasted Rack of Lamb; and a spectacular Grilled Whole Turbot perfect for sharing.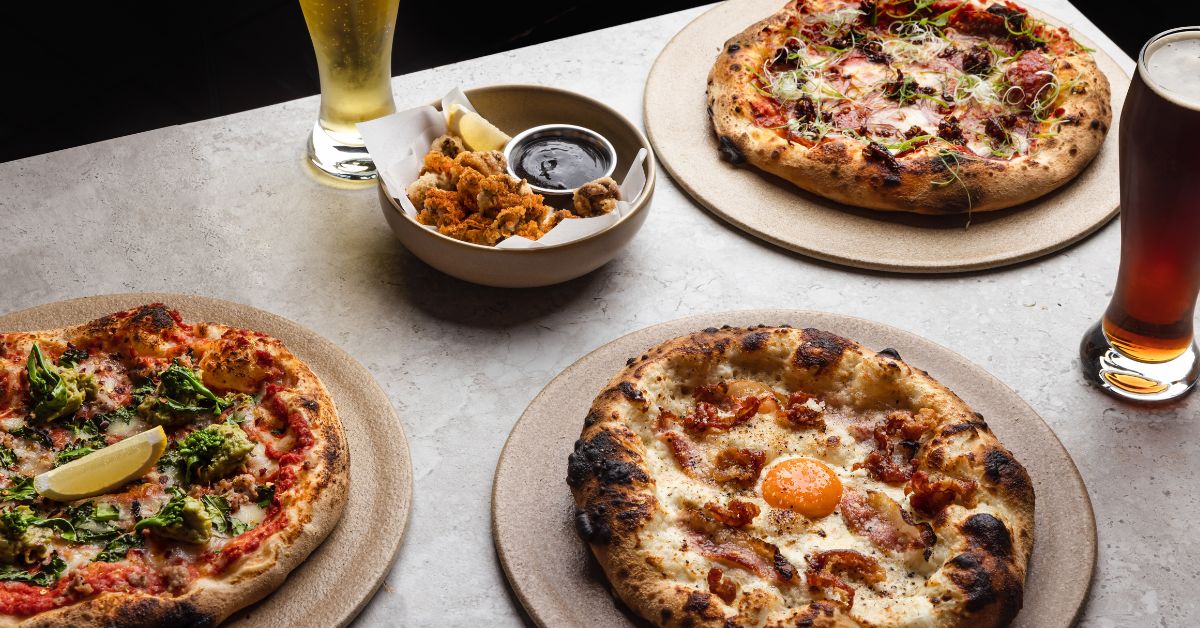 Looking for a restaurant in Singapore for your casual date nights that offers exceptional food and a captivating ambience? Look no further than Elixir Coffee and Wine. This newly opened establishment in Holland Grove combines the best of both worlds, serving as a coffee and brunch spot by day and transforming into a pizza and wine bar by night. With its commitment to quality and a menu crafted by Executive Chef Victor Loy, Elixir delivers robust flavours and inventive dishes designed for sharing throughout the day.
From the indulgent Brûléed French toast to the tantalizingly crunchy Baby Octopus fritters, each bite showcases Chef Victor's creativity and culinary expertise.
The pizzas are definitely also a must-try, made with a house sourdough crust, offering a perfect balance of crispiness and chewiness, with options like the signature Not-carbonara and the spicy and savoury Hot Mama.
Whether you're seeking a quick bite, a date night, or a vibrant evening with friends, Elixir Coffee and Wine promises to be the go-to destination.
Best New Restaurants and Menus in Singapore: May 2023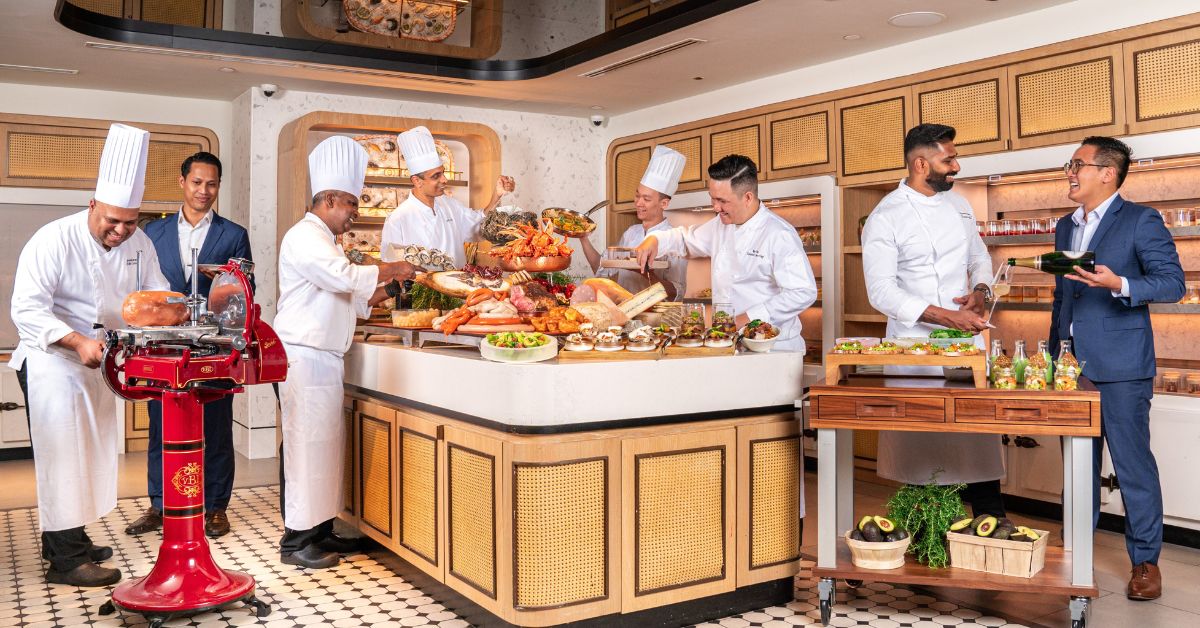 Looking for an afternoon of luxury? Look no further, Estate at Hilton Singapore Orchard is back with its Grand Sunday Champagne Brunch but this time more decadent and lavish than ever before. Enjoy your brunch as you sip on the finest Billecart-Salmon champagne while sinking your teeth into the endless choices of culinary specialities.
Start off your meal with an unlimited selection of fresh catch like Maine lobsters to freshly shucked Canadian oysters and don't forget to try out the premium curation of artisanal cheese.
This is no ordinary Cheese Station, it's almost like a library of cheese! Diners can choose from 32 types of artisanal and seasonal premium cheese in what is one of Singapore's largest selections in a buffet. The impressive collection of cheeses includes Morbier, Saint-Nectaire AOP Fermier,16-months aged Comté, Roquefort and Brie de Meaux.
Give your tastebuds a tour around the world with the international spread, from elevated local delights like the Roasted Kurobuta Char Siew Noodle to authentic Italian classics like Homemade Orecchiette with locally grown mushrooms. Not to mention the succulent Wagyu Beef Rossini with pan-fried foie gras that cannot be missed. The Indian section is also a must try, with a myriad of aromatic spices that fill  the air and packed every dish with a burst of flavour. 
Got a sweet tooth? Estate has a dazzling array of delectable treats that look almost too beautiful to eat. From their signature Estate's Chocolate Cake to their Sour Cherry Tea Cake, you will be spoilt for choice here.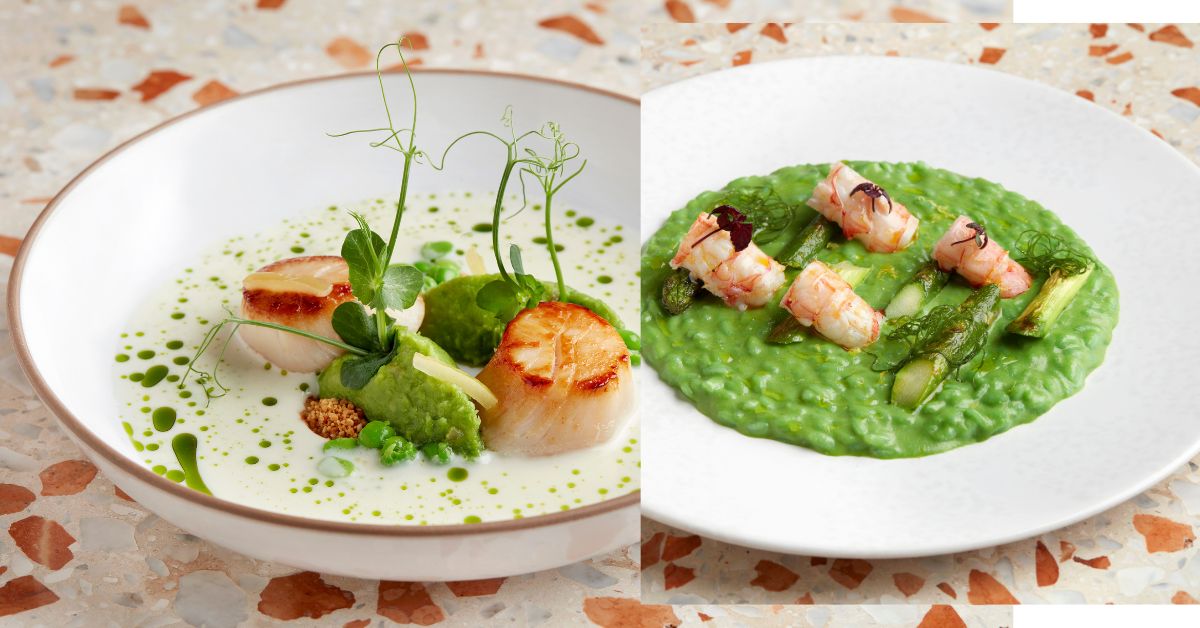 Credit: Raffles Hotel  Singapore
Welcome the season of abundance and warmth, with OSTERIA BBR by Alain Ducasse and their spring specialities. This epicurean dining experience is available as a set lunch, a la carte menu, or a curated Menu Tentazioni featuring a delectable selection of 7 hand-picked creations. There is also an extensive array of Italian cocktails and Italian vino to choose from or wine pairings to accompany Menu Tentazioni.  
Start with the much-loved Burrata Pugliese topped with broad beans and paired with seasonal speciality, asparagus. Our favourite on the menu, the Capesante Scottate, features fresh seared scallops complemented with the sweet and savoury notes of green peas and delicious almond condiments. 
Lobster lovers will delight in the refreshing Lattuga Marinata, marinated romaine lettuce with succulent poached lobster accompanied with zesty orange, home-made tartar sauce, crafted from anchovies and capers from Italy.  
For mains, the creamy Risotto Acquerello, is cooked in rich broth and accompanied with tender green asparagus, and poached langoustine. We also enjoyed the Carre Di Agnello Alla Griglia, a communal serving of premium Australian lamb racks charcoal-grilled to perfection and carved tableside complete with a choice of two complimentary sides. Save space for the sweet stuff! The Limone Di Amalfi is a new spring creation showcasing the bright flavours of Amalfi lemons, elevated with olive oil cream and refreshing mint sorbet.
For enquiries and reservations for dining experiences at Raffles Hotel Singapore, call (+65) 6412 1816 or email at [email protected].
Best New Restaurants and Menus in Singapore: April 2023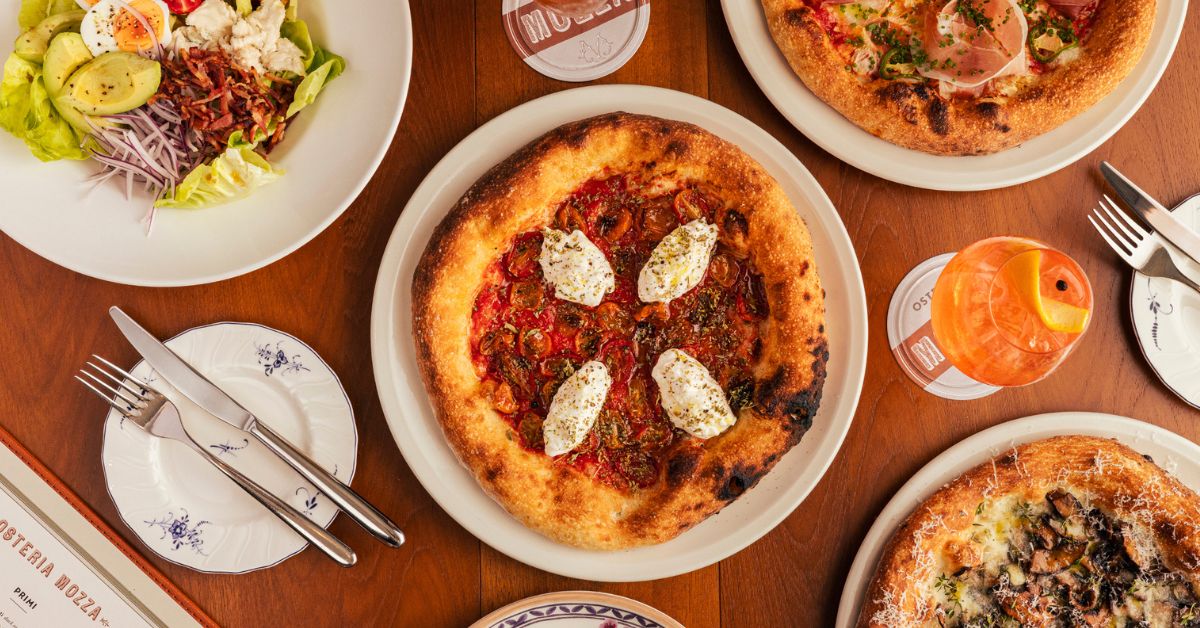 Osteria Mozza at Hilton Singapore Orchard, now serves Celebrity Chef Nancy Silverton's signature American-style salads, her world-famous artisanal wood-fired pizzas and desserts for lunch! 
Renowned for her commitment to cooking with only the best ingredients, Chef Silverton has developed a new dough recipe that gives the pizza crust an ultra-high airy and puffy cornicione with a deep sourdough flavour, complemented by a fine, crisp base. The pizza-making process takes three days, allowing for long fermentation to develop the dough's ideal taste and texture before being cooked in the restaurant's custom wood-burning pizza oven fired with California almond wood for its fruit wood flavour, high heat, low smoke, and balanced sweetness. 
Amongst the restaurant's selection of signature pizzas, which showcase a wide variety of expertly sourced and prepared toppings, includes the Burrata, served with slow-roasted tomato and Sicilian oregano; Funghi Misti with fontina, taleggio and thyme; and Fennel Sausage with panna, mozzarella, red onion and scallion. Our favourite was her classic Margherita with the holy trinity of mozzarella di bufala, tomato, and basil.  
Do not leave without trying Chef Silverton's Rosemary Olive Oil Cake and Tin Roof Sundae made with caramel gelato, salted peanuts and marshmallow sauce.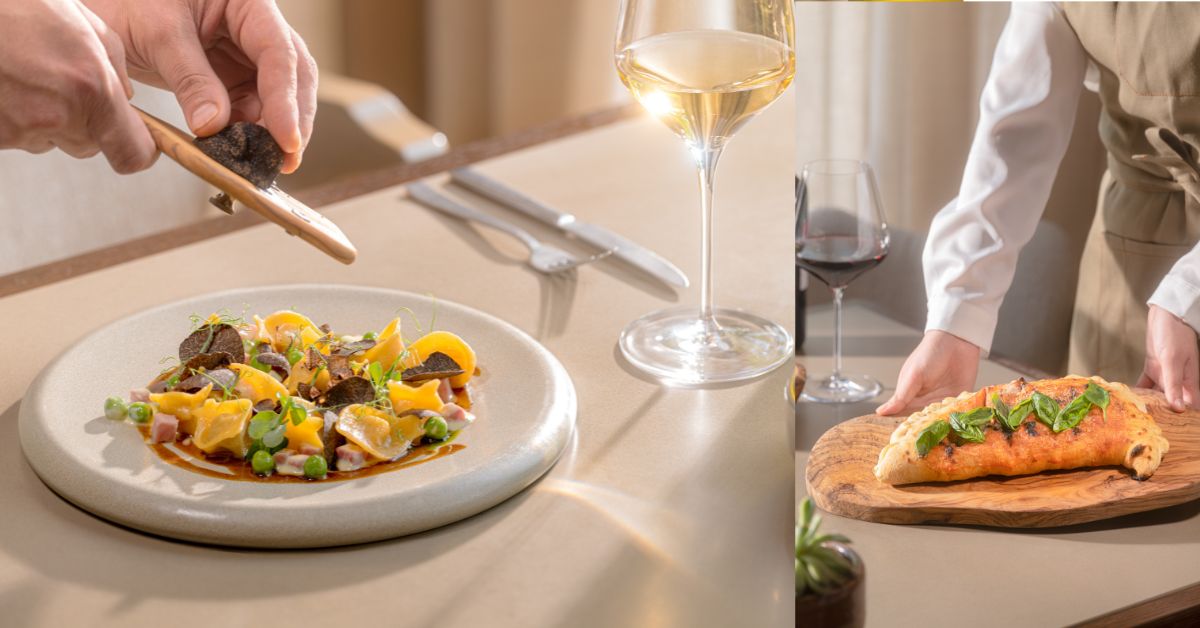 Presented by Michelin starred Chef Mauro Colagreco Fiama is a salute to the heritage and spirit of Italian family cuisine. Nestled in the heart of Capella, Fiamma captures the essence of intimate, familial Italian fare that brings people together.
The new Spring menu presents an array of dishes reminiscent of a homecooked Italian meal, from antipasti to desserts, each of which is crafted to perfection using the season's harvest.
Start with a flavorful Burrata Primavera served with seasonal fava beans and peas or Asparagi Verdi Alla Griglia – grilled asparagus served with homemade arugula pesto and a light dressing of olive oil.
Don't miss the Tortellini Panna Prosciutto e Tartufo, a decadent combination of creamy truffle sauce, prosciutto, handmade tortellini, peas, seasonal greens and a hint of fresh truffle. We also enjoyed the Risotto al Granchio e Ricci di Mare is a rich and flavourful risotto made with fresh crab and sea urchin.
Pizza fans should order the Calzone Napoletano, a traditional Neapolitan pizza folded over
and filled with sausage, eggplant, Provolone del Monaco cheese, and tomato sauce - decadent and delicious! 
Other highlights include the Trancio di Rombo, a juicy turbot steak served with a citrus sauce alongside grilled white asparagus, Costoletta di Agnello alla Brace, a succulent grilled lamb chop and the Trio di Vegetali Ripieni with vegetables stuffed with taggiasca olives, fresh herbs, lemon and cheese to enhance the flavours of spring.
Keep room for handcrafted desserts that include Delizia al Limone, a refreshing lemon cream, ice cream and yoghurt and Lemongrass Maritozzo, a sweet and fragrant lemongrass cream-filled bun. There's always the trusty Tiramisu to turn to - the best we've had in a while!
With 15 restaurants in major cities worldwide, Akira Back is located at JW Marriott Hotel Singapore South Beach. Chef Akira Back was recently in Singapore to launch their refreshed menu showcasing new and elevated modern Japanese dishes.
This modern Japanese restaurant with Korean accents has managed to keep every bite sensational yet light. Using quality ingredients, cross-cultural culinary techniques, we tasted over 9 dishes and it was indeed a party in the mouth. 
Must-order dishes include AB Tuna Pizza, AB Taco, Salmon Tataki, Yellowtail Jalapeno, Perfect Storm, 48 Hours "Sanchoku" Short Rib, and AB Cigar or Let's Go Nuts for dessert. Akira Back's Salmon Tataki is freshly flown in from Japan and goes brilliantly with their Mustard Su-Miso for a hit of spice, sour and salt. 
Other new notable dishes include the Octopus Crudo, finely sliced octopus harmonised with Tonsazu, Toro Caviar, an Insta-worthy Crispy Octopus, and their A4 "Tochigi '' Striploin with smoked applewood.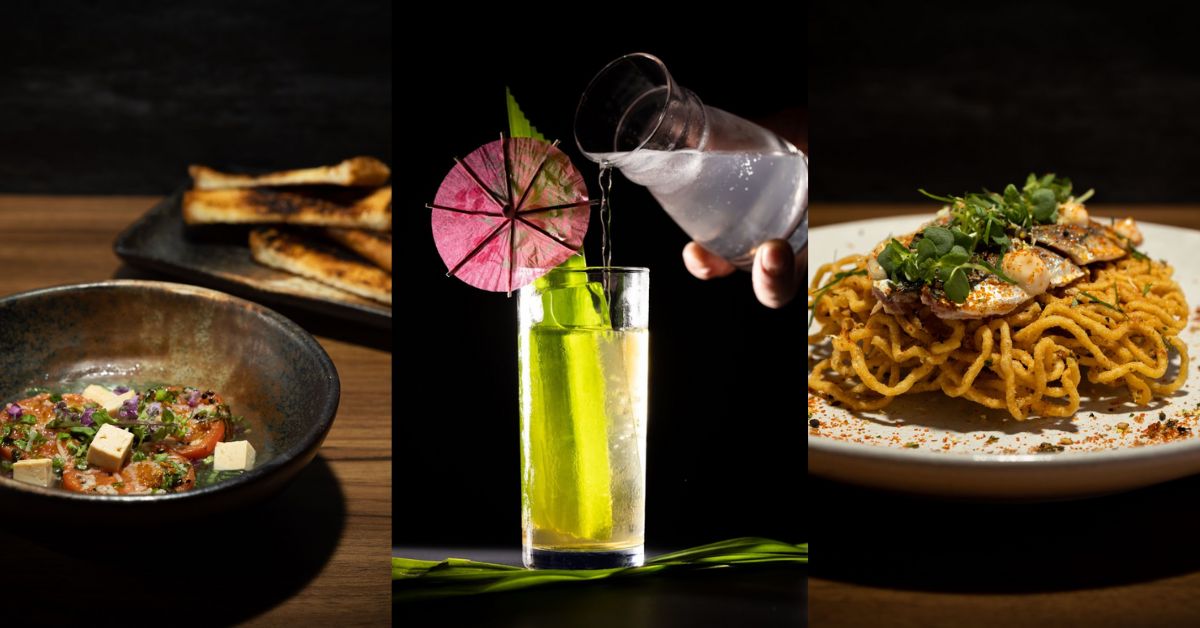 Cult-favourite hotspot The Neon Pigeon launches their new food and drink menu with a delightful selection of comforting dishes and familiar ingredients. With a newly refurbished space, diners can enjoy intimate dining alongside the larger-than-life attitude of the team. At Neon Pigeon, you can experience a fusion of Tokyo's busy izakaya bar scene and New York's atmosphere. 
Head Chef Sean David Mell brings his passion for cooking and background in Japanese cuisine to create fresh and zingy flavours, indulgent comfort food, and plenty of umami. Must-try dishes include the Garlic Roasted Amela Tomato with Parmigiana Dashi, Misozuke Tofu Cheese & Burnt Brioche which is the chef's elevated take on a classic grilled cheese sandwich as well as the Shime Iwashi, Herb infused oil and vinegar cured Iwashi, with crispy ramen noodle which is incorporated with a sense of nostalgia. 
Imaginative Bar Manager Mario la Pietra crafts cocktails that transcend taste and the communal drinking experience. Try the SHE NO LYCHEE cocktail, which is crafted with Daiyame Imo Shochu 25, Sakura Vermouth, Maraschino and Rose Vinegar. This Nikka Vodka-based drink is mind-blowing given its immersive lychee notes despite having no actual lychee fruit or flavour in it.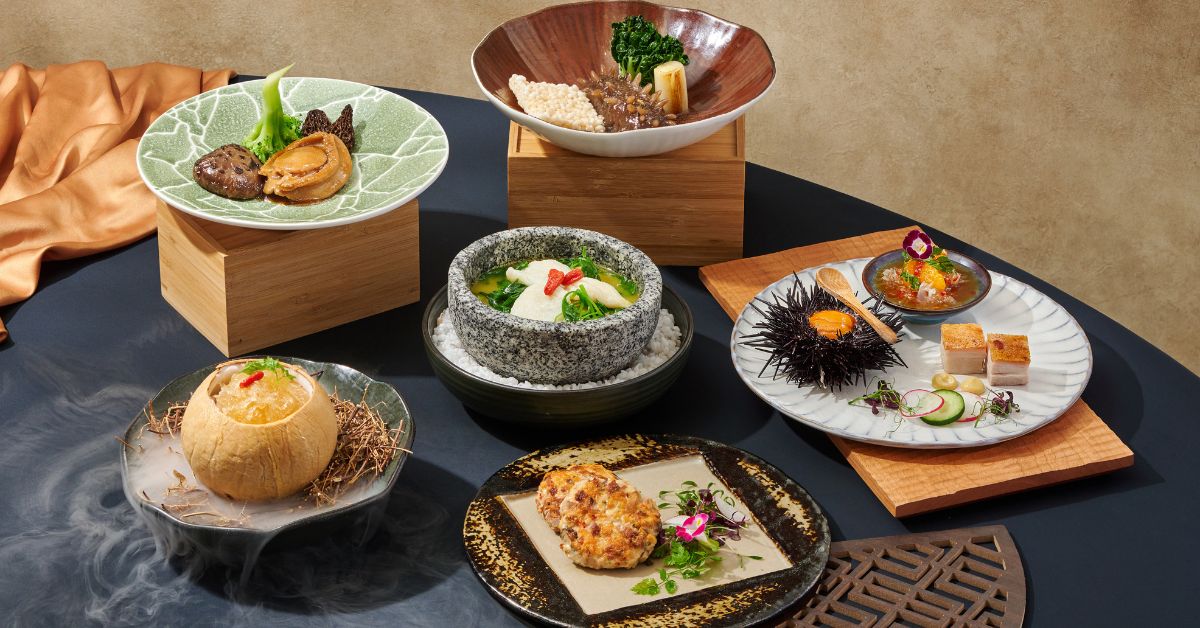 Man Fu Yuan presents 8 Hands — Taste Of The Yesteryears, a limited edition showcase of heritage Cantonese flavours with individual and sharing set menus of reimagined classics brought to you by four celebrated chefs. Available from 1 to 30 April 2023 for lunch and dinner, priced from $88++ to $398++ per pax. 
Dishes that stood out were the Sauteed Egg White With Crab Meat And Caviar by Chef Fok Wing Tin which had a cloud-like texture due to his expert stir-frying technique of egg whites with milk and crab white, served with Iceberg Lettuce and Salmon Ikura Caviar.
The Steamed Goose With Plum, Ginger And Chinese Wine by Chef Peter Tsang was extremely tender given his meticulous methods of cooking with Lee Kum Kee's Plum Sauce, Hoisin Sauce and Chu Hou Paste, resulting in an amazing profile of flavours elevated with star anise, cardamom, bay leaves and shallots. 
Braised 12 Head Australia "Hui Yong' Dried Abalone With Goose Palm by Man Fu Yuan's Executive Chinese Chef Aaron Tan brought us on a Cantonese gastronomic experience. The abalone was soaked for several days before being slow-cooked for 12 hours and then served with braised Goose Palm and topped with dried abalone shavings.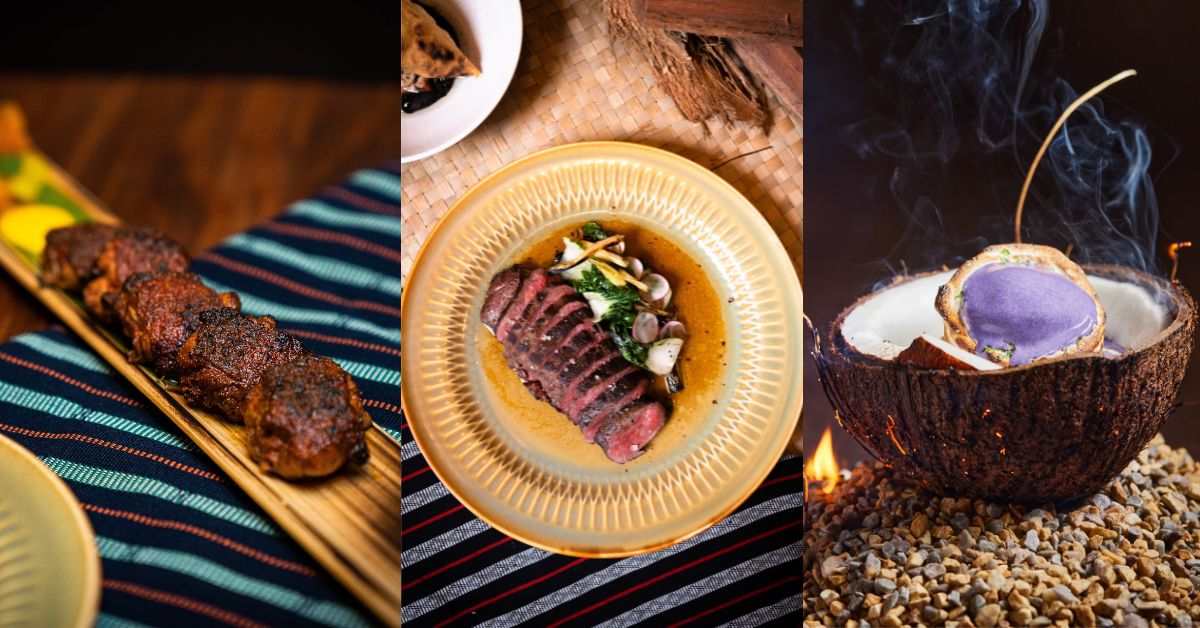 Kubo is a Filipino restaurant with Chef Kurt Sombero cooking over Pugon - a traditional brick oven. 
Some of our favourites from the menu include hearty dishes such as the signature Inasal Mid-wings which are smoked and grilled chicken mid-wings with atchara and annatto sauce. We also enjoyed the Pork Cheek Chicharron Crunchy Spanish which is pork jowl with smoked housemade plum ketchup and pickled cauliflower florets on the side. 
The Bistek is also one of the must-haves on the menu, comprising 250g of roasted secondary beef cut seasoned with calamansi and soy sauce for an enjoyable combination of flavours.
When it comes to Filipino cuisine, we can't forget their iconic desserts. At Kubo, their signature Halo is a traditional Filipino dessert that is served with a contemporary touch. It contains a refreshing Ube sorbetes (ice cream), creamy coconut, and light meringue, which come together to provide a unique and earthy flavour profile.
Best New Restaurants and Menus in Singapore: March 2023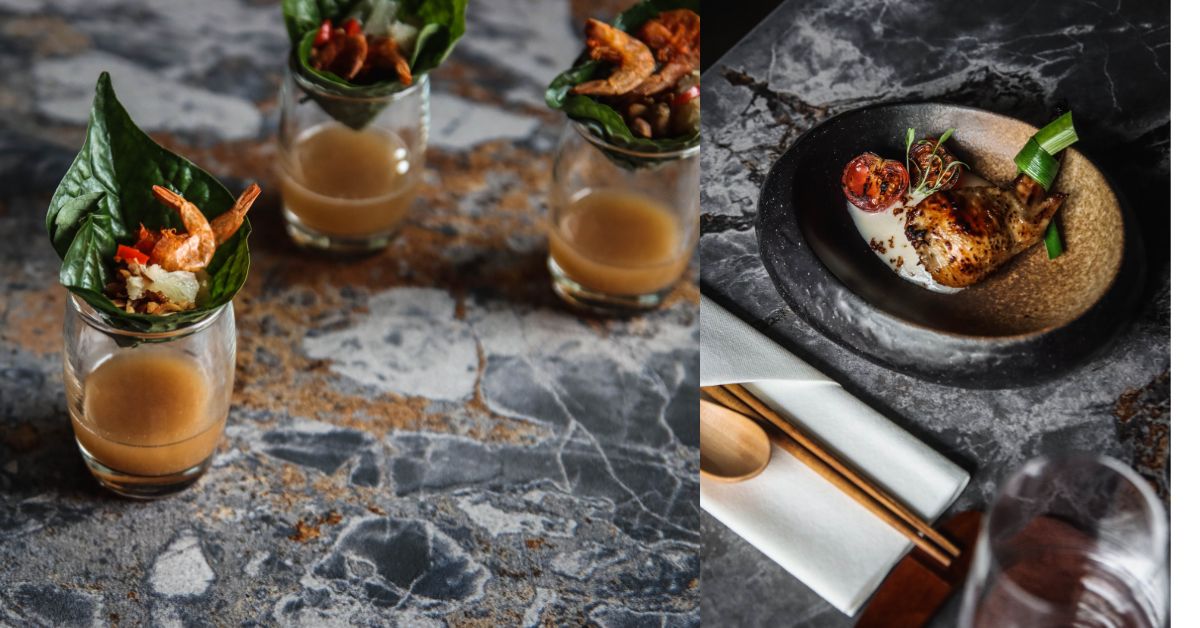 Restaurant Chedi, a contemporary Thai restaurant located in Jalan Besar along Hamilton Road, formally opened its doors this year and flaunts all things understatedly sophisticated. Their 8-course tasting menu ($148++) changes throughout the year to offer diners new entry points into Thailand's diverse regional cuisines. Look forward to the chefs' deft balance of hot, sour, salty and sweet — the hallmarks of Thai cuisine — coming to the fore in each dish. 
Our favourites include the Miang Kham, a snack popular in Chiang Mai and Chiang Rai. Served in a wild betel leaf presented on a shot glass, of a drink made with tamarind, palm sugar and soda water to cleanse the palate after. Sweet, sour, salty, spicy - the flavours surprise as much as they entice!
The Tom Kha Gai is a considered rethinking of the iconic Thai broth. A chicken wingette is painstakingly tunnel-boned before it is stuffed with peppery chicken and mushroom glutinous rice as well as foie gras, baked, and then served with a cold espuma dip. 
You can't leave without trying the Tub Tim Krob, Simple, understated and deeply satisfying, every bit of this dessert is house made! A coconut ice cream topped with toasted coconut, and house made red ruby, it makes for the perfect ending to that incredibly satiating meal.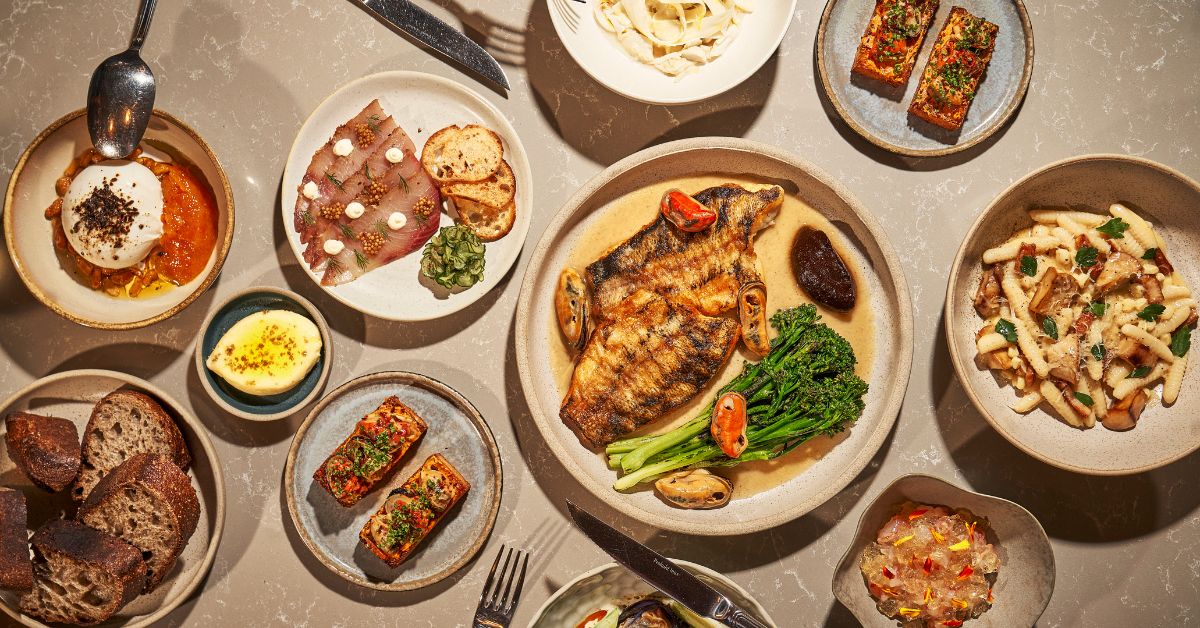 Modern seafood restaurant Humpback returns with a new menu and refreshed space. With a seafood-centric cuisine featuring the best seasonal seafood, a blend of European cooking methods and Japanese influences. Additionally, the ample wines and welcoming hospitality that is the hallmark of Jigger & Pony Group. 
When you visit Humpback, the Oyster Platter is a must-have. With three varieties to choose from including the Blue Pool, Hama Hama, and Summerstone - try all of them for the ultimate indulgence. 
We can't have enough of the Mussel Toast with Spicy Nduja. Toasted brioche fingers with plump, juicy Australian mussels which are tossed in a smoked oil, and topped with vinegar gel, fennel flowers and chives to lend tang and freshness.
The Ricotta Cavatelli with Swordfish Bacon and Chitose Corn, although Humpback's only pasta offering, did not disappoint. We were surprised to know that it is fried with swordfish belly bacon. The Cavatelli is handmade in-house daily and cooked in its creamy base of corn stock with oyster mushrooms and Chitose corn. 
The Toasted Castella Cake with Crème Fraîche Ice Cream and Soy Caramel was a delightful finish. A warm treat that is topped nicely with a hint of acidity, umami flavour, and savouriness.
Best New Restaurants and Menus in Singapore: February 2023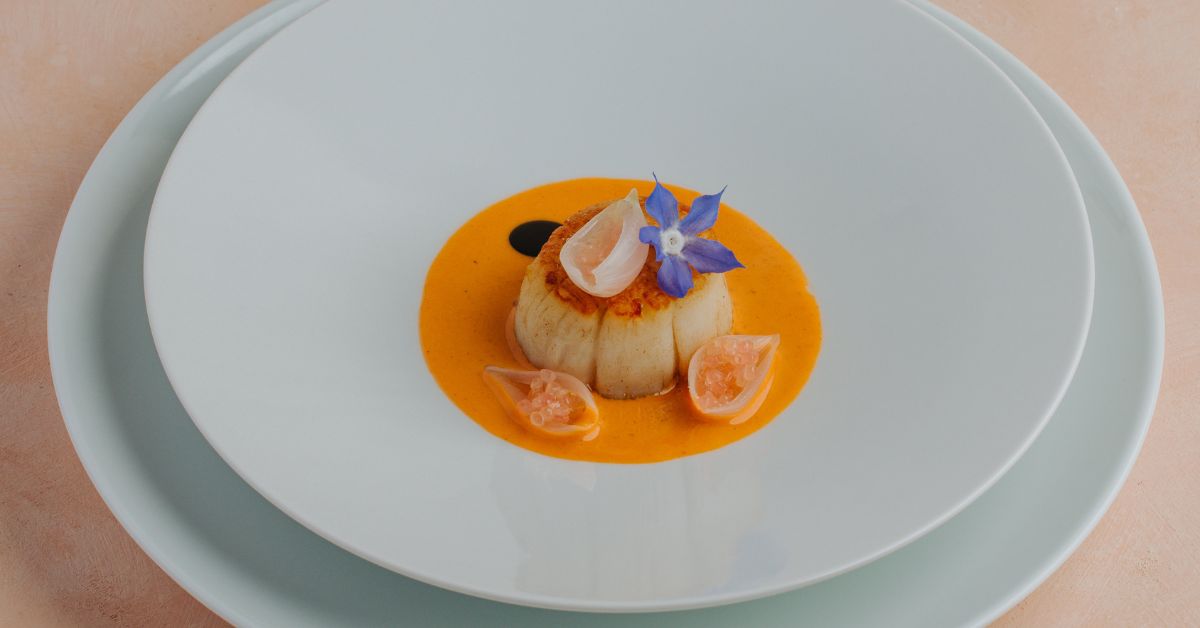 Chef Tariq Helou may just be 28 years old but his Japanese, Chinese-Singaporean and Lebanese descent has him serving up cuisine with character. Some signature dishes remain throughout the year, in particular the Cold Ebi Somen, which has been on Chef Tariq's menu since 2019. His winter menu at Fleurette begins with his signature chilled dashi-dressed Somen topped with raw Botan Ebi and anointed with Prawn Oil is a riff on a dish his grandmother often made for him. "It is my personal take on Singaporean Prawn Mee," said Chef Tariq. This dish was paired with Yamashiroya 1st Class Junmai Daiginjo, a sake that offers a fresh take on the ancient Kimoto brewing method.
We thoroughly enjoyed his rendition of Madai Sea Bream with Coriander Shari, his hand rolled sushi with Akami Tuna with Avocado, Obsiblue Prawn En Gelée. Fleurette's Miso Cured Foie Gras with Madeira, Black Truffles and Onions was accompanied with Setchu Maizo Junmai Ginjo Snow Aged. Freshly squeezed Junmai Ginjo sake brewed with 100% Miyama Nishiki is hand-salted by a local farmer, and is freshly bottled. This sake is then buried under the snow and matured for 90 days to achieve a fine and well-rounded taste.
The seasonal Chawanmushi, topped with Katsuobushi stock and Fleurette's "Special Reserve" Caviar, was paired with the "newspaper" sake, a no-name sake wrapped with newspaper that has limited production and is hard to find. The pan seared Hokkaido Scallops served with a Sambal Beurre Blanc and garnished with pickled pearl onions and finger lime added a Singaporean touch to the dish. 
Beyond the exquisite cuisine, attention is paid to every detail, from the thoughtful service and wine list curated by Chef Tariq himself, to the vessels and cutlery that make all the difference to the dining experience. Before our Guinea Fowl was served, we were presented with a set of handmade knives by French cutler Roland Lannier set in a wooden knife box specially made for Fleurette by Alvan Koh of Singapore-based Mokko Wood Studio.  This dish was paired with Mukai Ine Mankai from Kyoto, one of the most unique sake made with ancient red rice. It has a complex cherry and vanilla aroma with a unique sweet yet tart cherry and pomegranate flavours topped with a savoury, umami rich palate. 
Every meal at Fleurette ends with fresh-from-the-oven Madeleines laced with the scent of Tahitian vanilla honey. A quenelle of freshly churned vanilla ice cream, drizzled with Spanish extra virgin olive oil and strewn with delicate flakes of snow salt turn this classic combination into something truly special.
The winter menu is until 27th February 2023 and is priced at $298++ and opt for the sake pairing at an additional $198++.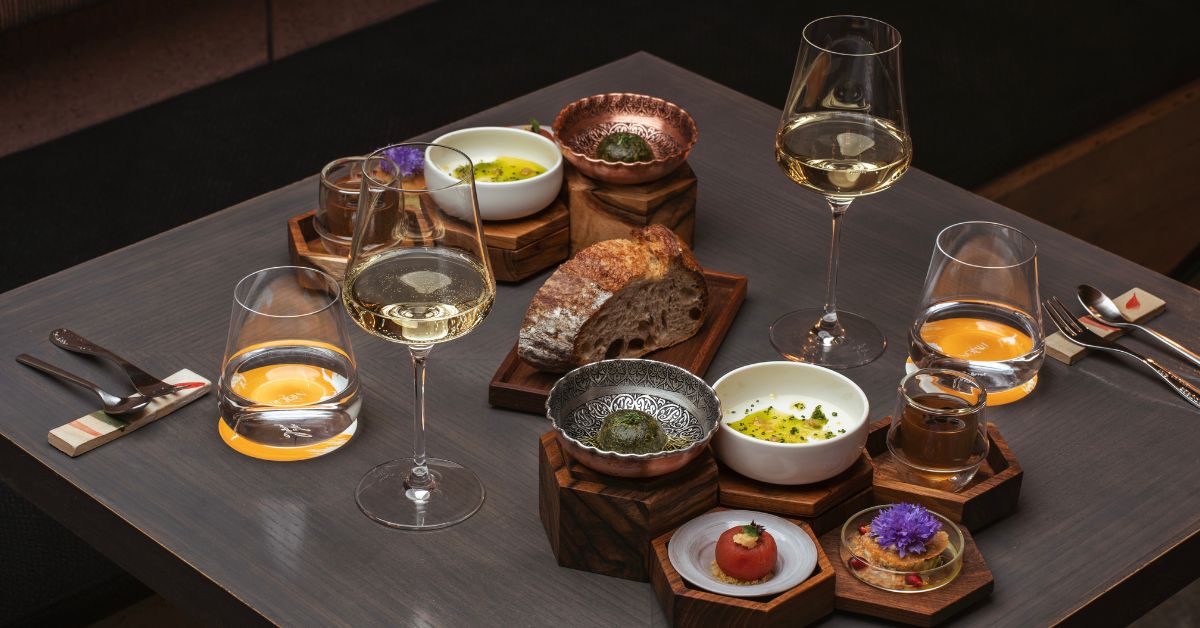 Michelin-starred restaurant Nouri, helmed by Chef Ivan Brehm, has unveiled a new weekday lunch menu showcasing their DNA of Crossroads Cooking that changes every week. Priced from $68++, this lunch menu features dishes that highlights the most seasonal from their farms and purveyors and is created collaboratively by their team. The new menu focuses on cultural commonalities and the spread of gastronomic ideas across the world. 
For snacks, we had their housemade Rye Sourdough and Vegetable Broth. Our starter was their Hamachi and Citrus which reminded me of a ceviche made with a citrus cured yellowtail kingfish, fish collagen emulsion, topped with Oscietra caviar. Our mains were the Pumpkin Barramundi which was cooked in turmeric, drizzled with pumpkin hazelnut, pumpkin puree and foam.
A must-add on is their Chocolate Fish Ball which is a burst of a rich chocolate sorbet, ikan bilis, wild pepper leaf and colatura di alici. Diners can also opt to add on wine pairing for $90++ or sake pairing for $105++ as it honestly is such a vibe. We highly recommend you make your reservations in advance as it was full despite the lunch menu being relatively new and is only available from Wednesdays - Fridays.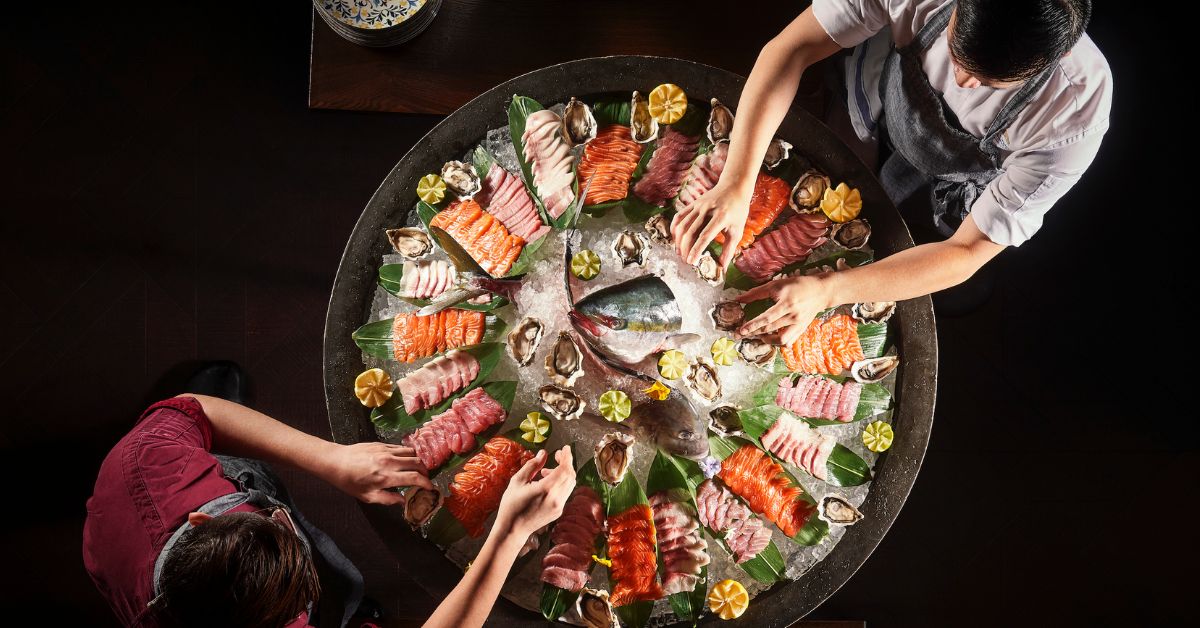 When it comes to the best boozy brunches, the first thing we look at is the label of champagne served. We couldn't be happier that 15 Stamford has chosen to serve Telmont Champagne but it gets better. You can top up for the option of Billecart Rose Champagne or Billecart Blanc de Blanc. We walked into a lavish spread of sushi, premium cheese, artisanal cold cuts, freshly shucked oysters, blue mussels, crayfish, tiger prawns, baby lobsters - you name it. 
You get to make your own pasta with 7 different base options and we opted for the Black Truffle Cream which was soulful. Another must-try is their Pan Seared Foie Gras topped with Banana Rum Marmalade. Their Grill Section was certainly worth a visit, offering premium cuts such as Wagyu Beef Hanging Tender, Angus Beef Ribeye, Pasture Fed Lamb Leg, Pork Belly Char Siew, Spit Roasted Red Snapper and more. 
Desserts include ice creams, chocolate fondue, meringue, financier, cakes, macarons and more. We loved the idea of having a live harpist that added so much more to the ambience. Priced from $188++ to $268++, 15 Stamford Tropical Sunday Champagne Brunch starts from 12pm - 3pm. 
Capitol Kempinski Hotel | 15 Stamford Rd, Singapore 178906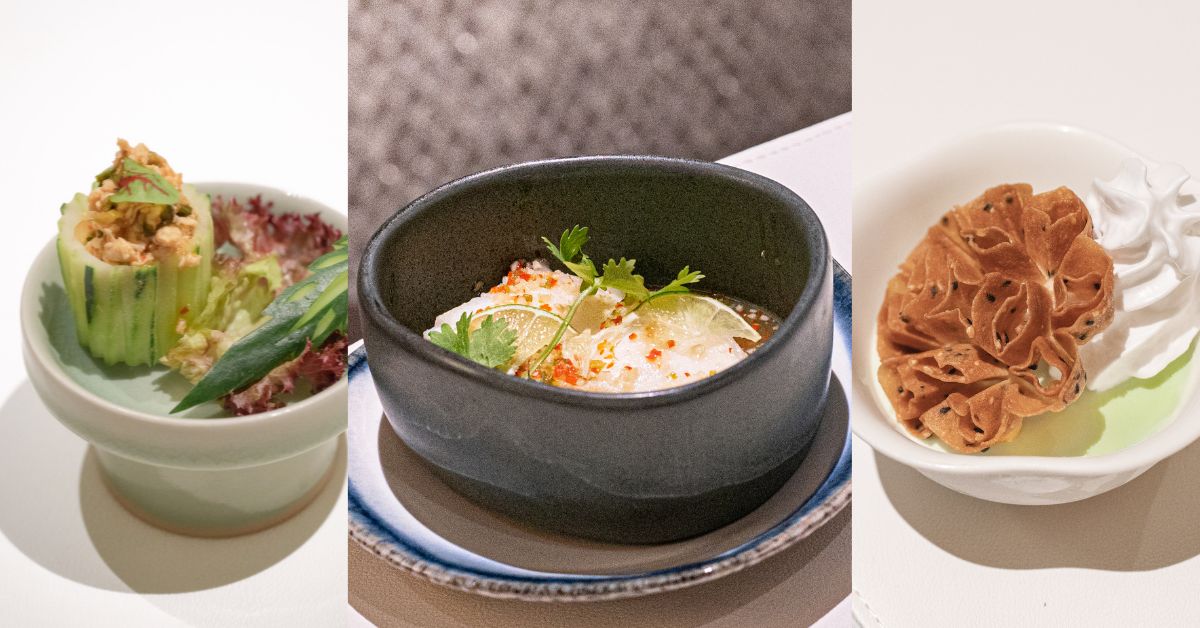 If you love Thai cuisine, Sarai is a must-dine at Thai restaurant in Singapore. Isan-born Chef Lisa has elevated Thai cuisine in Singapore by beautifully crafting dishes that exudes familiar Thai flavours and is aromatic with every bite. Their new set menus are priced from $58++ for lunch which showcases classical Thai dishes well-loved by the royal family.
For starters, we had Nam Prik Ma Kae, which was a tomato chilli dip with endives, Thai cucumber and jicama. Tod Mun Hee Plee, a banana blossom cake with a spicy dip and Moo Ping, her homemade grilled pork marinated with Thai herbs.
Mains that stood out was the Tom Klong Pla, a smoked barramundi soup with sweet leaf bush which went very well with the Pla Hmug Nun Na Naw, the steamed squid stuffed with roe sac with chilli lime garlic sauce that was simply divine. We could not resist the Panang Nua Yang, the Grilled Australian Wagyu Sirloin drizzled with aromatic panang curry sauce. 
We ended our meal with Jelly Bi Tuey, a lovely Pandan Panna Cotta with coconut foam and sesame wafer.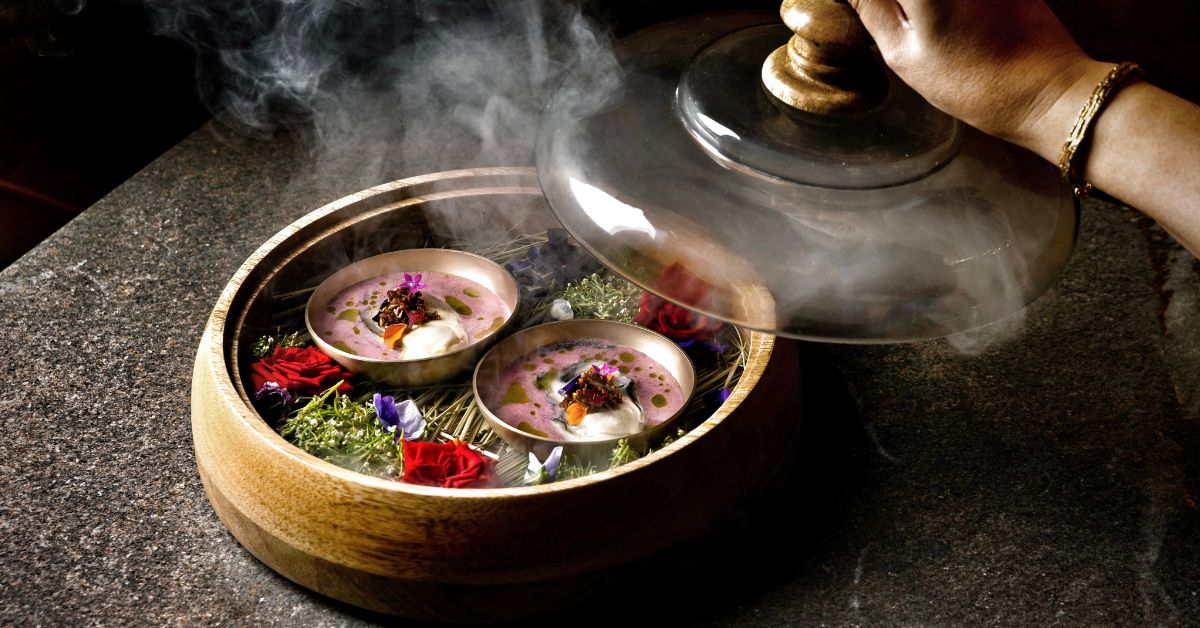 Ahāra, is derived from the Sanskrit word used in ancient ayurvedic philosophy to define food as the root of all well-being.
Located in the buzzing Keong Saik Road dining enclave, Ahāra is chef-owner Vikramjit Roy's rock ballad to India. Through both food and art, Roy's first restaurant in Singapore, is a reflection of his roots and culinary journey that has taken him across the seas from India to Japan.
The backbone of the Kolkata-born chef's success is his desire for culinary knowledge that has led him to train in multiple countries and in widely divergent schools of culinary thought. 
He spent five years working alongside Masaharu Morimoto, whom he considers his mentor. Respected for his dedication and passion, Roy played pivotal roles in the Japanese Iron Chefs cutting edge establishments in NewYork and Napa Valley before turning his attention to the international celebrity chef's restaurants in India.
Guests may choose from 9-course, Explore ($248++) or 16-course Expedition($338++) menus. Both are carefully paced to lead diners towards Roy's Intended Crescendo of comfort and soulful satiation. The Explore menu introduces guests to Ahāra's signatures, opening with a well-paced series of snacks.
We tasted the 9-course menu and dishes that stood out to us were Chef's Hay Smoked Oysters with Sol Kadhi, Uncooked Wagyu Shammi Tartlet, Bombay Toastie, Yakhni Scallops, and of course, The Grandeur and Chef's Rose Phirni. The Grandeur was accompanied by condiments such as housemade Fenugreek White Butter, Dal Makhani and Walnut Raita that speaks to your soul.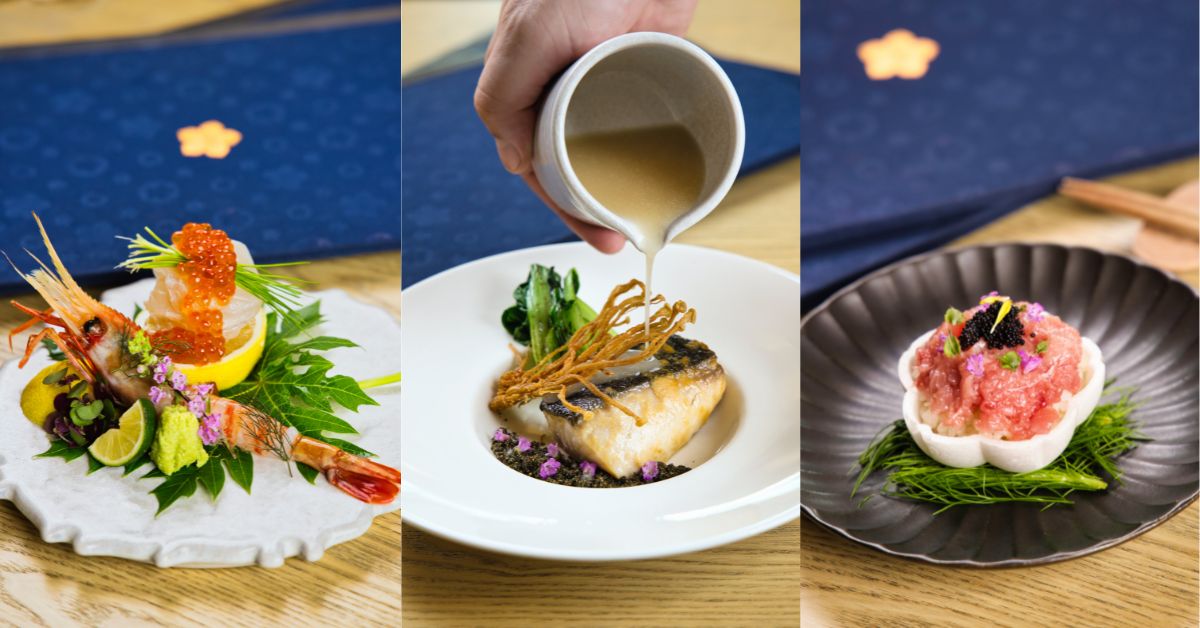 If you're looking for affordable omakase, check out NOKA by Tippling Club. Located on the 7th floor of Funan's rooftop, this modern-Japanese restaurant is led by Chef Ryan Clift who is renowned for his innovative cuisine and cocktails at Tippling Club. At NOKA by Tippling Club, you can find a selection of spirited small plates and omakase dishes with immense flavours, along with an impressive range of Japanese whisky highballs and artisanal sake. Their newly launched omakase lunch menu is priced at $80++ per person and here is what we tasted.
To start off, we had the Scallop Snow Crab, the Hirame (Flounder) and Amaebi (Sweet Shrimp). These dishes contain greens which are harvested from the restaurant's very own edible garden. 
What stood out to us was the Gindara Saikyo Miso. A fresh cut of black cod paired with an irresistible sauce made from deep-fried cod bones that were boiled for up to 7 hours. Served with puffed wild rice and deep-fried enoki for a play of textures.  
Next, the Unagi Rice Cracker was served open, just like a classic hand roll, with eel, kyuri (cucumber), sushi rice, and a sushi rice cracker seared in a salamander oven. Followed by the Negitoro Monaka which was served in a flower-shaped monaka (rice cracker) shell loaded with fatty minced bluefin tuna, diced wasabi and avocado atop sushi rice, topped with black tobiko. To finish off the omakase, seasonal fruits were served. 
Lunch omakase is available at NOKA by Tippling Club at $80++ per person, on Tuesdays to Fridays. Dishes served may vary due to seasonality as ingredients are flown in at least twice weekly.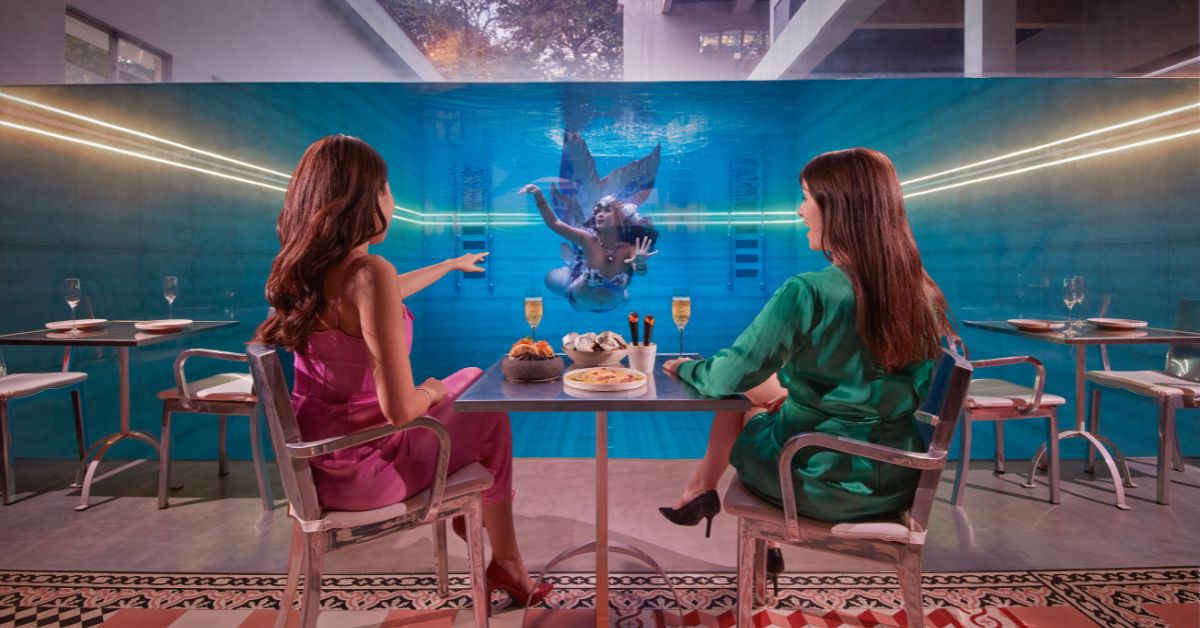 Dive into the Fish Pool at The NCO Club for fresh seafood dishes and amazing mermaid performances. Yes, you've heard that right. As part of The NCO Club's entertainment schedule, guests can get to witness nightly underwater performances by Singapore's first mermaid, Syrena. At Fish Pool, guests can dine next to an impressive Olympic-standard diving pool and enjoy a vibrant raw bar concept that serves seafood in three different ways: crudo, ceviche, and sashimi. Paired together with their bar menu which features a unique assortment of drinks inspired by tropical tastes. 
The newly launched menu is inspired by the restaurant's unique feature of guests sitting underwater against the glass to witness the mermaid show. A raw bar seafood paradise with Asian, European and Latin American flavours. The restaurant's hallmark dishes include the Otoro & Chutoro, a Japanese sashimi-style dish composed of two high-quality pieces of Bluefin tuna belly. Additionally, the Red Prawn is a European-style crudo dish made with finely sliced Argentinian red prawns, basil pesto, lemon, and olive oil for delectable umami flavours. Furthermore, their South American-style raw fish ceviche is produced with white fish that has been cured in lime and topped with onions, coriander, and coconut leche de tigre. 
Non-seafood alternatives are also available such as the Foie Gras which is served with grape and nut jam and toasty brioche, and Stracciatella, a soft core of burrata cheese served with a blend of pickled tomatoes, ponzu, shiso, and puffed rice. 
Fish Pool offers a creative selection of handmade cocktails that features tropical artworks with elements from the ocean, forest, and mountains. The menu is full of character with drinks crafted from a mix of Japanese whiskies and sakes, such as the Ocean Inspiration, which mixes Japanese single malt whiskey, tropical house mix, and oyster saline tincture with the Fish Pool spirit. Another noteworthy drink is The Mori Ne Geijutsu, which is created with Kiku-Masamune Junmai Kaujiyo sake as a base and has powerful fruit aromatics.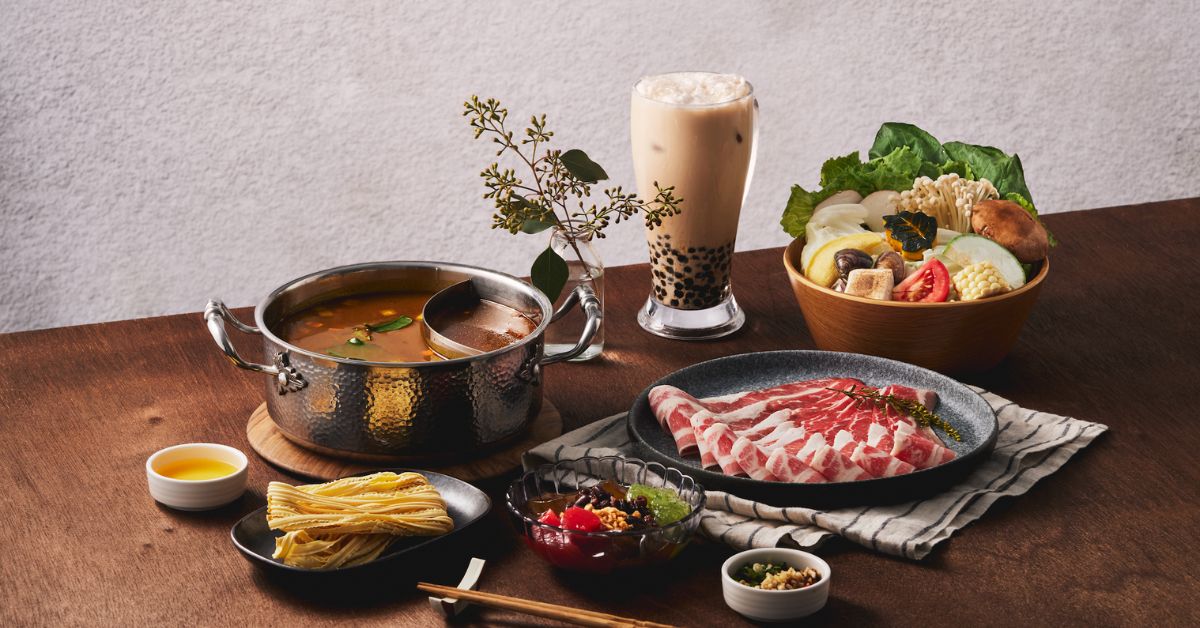 Popular Chinese hotpot chain Xiabu Xiabu opens its first overseas outlet in Singapore. Xiabu Xiabu is known for its individual hotpot and bar-style dining style. With over 1,000 outlets across China and plans to expand with more outlets across Singapore, you can guarantee they are indeed well-received. The restaurant is conveniently located at Bras Basah, seats 72 guests, and is covered in earthy tones of sand and light wood accents for a cosy and intimate ambience.
At Xiabu Xiabu, they serve individual hotpot sets that are affordable yet customisable to your liking. The set menu starts from $28 and comes with a vegetable platter, meat platter of choice, rice or noodles, tea, and access to their condiments bar and ice slushie bar. Not forgetting to mention, they serve bubble tea too!
Their soup is served in a dual-pot style and comes with the Mushroom Soup Base. Consisting of King Trumpet mushrooms, white button mushrooms, and Blaze mushrooms, this soup base is extremely rich in flavour and was a pleasant surprise to us. For your soup of choice, choose from 5 unique broths including their must-try Golden Sauerkraut Soup and the comforting Stew Pork Tripe and Chicken Soup. Alternatively, classics such as Tomato Soup are available as well. 
For meats, you can expect to find a wide array available like chicken, beef, lamb, pork, seafood, and even a mushroom platter is available for vegetarians. We can't forget about sauces when it comes to hotpots. The Xiabu Xiabu Sesame Dipping Sauce is their signature and is a must-try when you are there. Made from finely-ground groundnuts combined with white sesame for a rich and creamy texture. 
Ala-carte menu items are also available to add to your hotpot sets. Signature items include the Spain Pork Belly ($9.80), USDA Choice Ribeye ($22), Fuzhou Balls ($9) and Prawn Paste ($10). For bubble tea lovers, finish off your meal by enjoying the classics including Da Hong Pao Bubble Tea ($5.80) and Pu Er Bubble Tea ($5.80). They even serve options with coconut and oat milk which feature an interesting touch
Best New Restaurants and Menus in Singapore: January 2023
Tippling Club has launched the latest continuation of their menu: A Guide to Modern Drinking, Volume III - 6 Decades of Music. Each drink pays homage to an artist and their music. Sip away while listening to the curated playlist available from the menu. 
Crafted by head bartender Arathorn Grey, the menu highlights six decades of music with a wide selection of 31 drinks. Championing exotic, uncommon ingredients, blended together with contemporary techniques. Each drink delivers a different song, vibe, or emotion of each song. The menu comprises hits from the 1940s up to the 1990s. Different genres over the years mean a wide variety of unique-tasting cocktails. 
The menu takes guests first to the 1940s, the decade of swing, jazz, blues and big bands, with three cream-based cocktails. Moonlight Cocktail by Glenn Miller (S$26) — a song about a romantic picnic under the stars — is a gin-based milk-wash cocktail made with mango, apple brandy, almonds and topped with a steamed brioche bun piped with elderflower Chantilly cream to evoke the mood of the song. The 1950s brought a rock n' roll revolution, celebrated with King Creole by Elvis Presley (S$22), a fun low ABV take on a tropical cocktail with homemade banana liqueur, creole bitters and an absinthe mist, playfully recreating a flying kiss from the King himself. Learnin' The Blues by Frank Sinatra (S$26) is a nod to Franks' Italian heritage and his drink of choice: Jack Daniel's on the rocks. To elevate the simple drink, Arathorn spent two weeks treating a barrel-aged cask with ruby port, before ageing the blend of rye whisky, amontillado sherry and Punt E Mes, giving the drink a full-bodied flavour. 
The 1960s swing in tiki-style with Savoy Truffle by The Beatles (S$26); a boozy tropical cocktail that features a blend of butternut squash, cognac, truffle-infused gin and rum. A unique decade of musical innovation, the 1970s brings a haunting yet calming drink, Gold Dust Woman by Fleetwood Mac (S$39), a champagne cocktail made with Lord Ryan's Gin and a gold-plated ice block.
Cocktails inspired by music from the MTV era of the 1980s include the  'king of pop's Man In The Mirror by Michael Jackson (S$24) a clear martini-style cocktail made with bergamot, Nicaraguan rum, hops and sudachi. Drinks to celebrate the 1990s era of pop, rap and alternative music include Funky Monks by Red Hot Chilli Peppers (S$24), inspired by both the song and artist, offers a fiery blend of Rhum Agricole — a funky rum distilled from sugarcane juice — ginger, blackcurrant and soda for a  drink that packs a punch.
For true indulgence, cocktails from The Louis XIII Experience (S$150 each) are served in Louis XIII baccarat crystal glasses, with highlights including Barbotage, a balance of Louis XIII, champagne and orange oils. You can also have it as a pair (S$280) and hear the melodious chimes of the crystal glasses.
Tiffin Room has been a part of Raffles Hotel Singapore's history since 1892, serving wonderful North Indian food with rich flavours and authentic delicacies. Dishes are selected by Chef de Cuisine Kuldeep Negi and served in iconic custom-made copper tiffin boxes. 
Serving North Indian cuisine, enjoy Tiffin Room's magnificence and heritage with freshly ground spices and Indian beers to complement the occasion. They cater to both vegetarians and Jains. 
From 5 to 19 January 2023, Tiffin Room presents Tandoori Festival which offers a variety of flavours, distinct aromas, and textures that can only be obtained by using the charcoal-fired traditional clay oven. Using a slow-cooking process adds an intensified smoky note and in-depth flavours.
Starting with popular street snack, Bhel Puri Cone, crispy puffed rice infused with tamarind chutney, for a tangy, crunchy treat. Thereafter, look forward to tantalising creations from the tandoor, showcasing the versatility of flavours and textures achieved with this ancient culinary technique. Malai Salmon Kebab comes with grilled Norwegian salmon marinated with cheese and yogurt. 
Followed by tantalisingly smoking main courses with Kalmi Kebab, tandoori-grilled chicken thigh complemented with masala green peas and sesame seed chutney; Angara Kebab Chilli Naan, tender lamb loin cubes marinated with piquant green papaya paste and accompanied with spicy naan; and Jhinga Jaitoon Seekh Kebab, a delectable kebab showcasing freshly grilled minced prawn and red snapper, paired with bell peppers and spiced bread.
Finishing off with the Tandoori Grilled Apple Jalebi with Coconut Kulfi that is baked in the tandoor to develop a smoky hint, before it is fried. Paired with refreshing homemade coconut ice cream on the side.
Wine pairing is available at S$98++ per guest. With cuvees specially handpicked by Raffles Hotel Singapore's sommeliers. 
Hop on to an auspicious Year of the Rabbit with Mandarin Oriental Singapore and enjoy a feast of Cantonese delicacies with Cherry Garden. 
Singapore Chinese restaurant Cherry Garden serves a varied menu of Cantonese food with an aesthetic modern flair. The menu constantly features authentic Cantonese cuisine made with fresh, seasonal ingredients. With a wide wine list of old and new world wines and a large assortment of Chinese teas.
From 16 January to 5 February 2023, toss to abundance with Cherry Garden's Lunar New Year Set Menus. Enjoy a heartwarming reunion with their five unique Yu Sheng platters! Choose from Prosperity Yu Sheng with Arctic clam, salmon and crispy fish skin, or the Triumph Yu Sheng, topped with a lavish mix of caviar, black truffle, sweet shrimp and salmon. Bring on a year of prosperity and wealth once you try the main dishes of their Lunar New Year delicacies! Try their luxurious Chicken soup which is packed with American ginseng, fish maw, conpoy, Chinese mushroom and sliced abalone.
Greenwood Fish Market is a retailer and family owned and run restaurant providing fresh western style seafood cuisine. Opened in 2003, Greenwood Fish Market has become a popular go-to restaurant for fresh seafood. 
Usher into the Lunar New Year with new seafood catering platters from Greenwood Fish Market. Suited for up to 15 pax, indulge in their lavish feasts which include fresh seafood, local delicacies, and more. 
Go all out with the GFM Ultimate Party Pack ($1,388) which comes with yu sheng, wellingtons, seafood, desserts and even 2 bottles of exclusive German Riesling. Available from 5 Jan to 15 Feb for islandwide delivery and pickup. 
Have a celebratory Lo Hei when you dine in at Greenwood Fish Market from from 20 Jan to 15 Feb. The Salmon Yu Sheng ($98++) or Lobster & Salmon Yu Sheng ($138++) is catered to 4-6 pax and available at all Greenwood Fish Market outlets.