Lydia Yang, more popularly known by her moniker, Oak & Bindi, is a local illustrator and the Co-Founder of the creative collective Tell Your Children. At just 26 years old, she already has worked with renowned brands such as Charles & Keith, W Hotels Singapore, Guess® x A$AP Rocky, Under Armour, Shinola Journals (Detroit, USA) and JUICE Singapore.
She has painted murals in offices and festivals in countries such as New York, Jakarta, and Singapore. In October 2016, she launched her personal label "Die Hard Lover" (DHL) which has seen three collections so far, and has been released at Gallery & Co., Actually and The Refinery.
Vanilla Luxury: When and how did it all start?
Lydia Yang: I grew up really enjoying drawing and creating, and I guess I felt good about the accomplishment that came from it more so than anything else. I enrolled in a visual communications course and have been building my career around illustration & design ever since.
Vanilla Luxury: Having worked with so many local and international brands, which has been your favourite project?
Lydia Yang: There have been so many great ones I've got to work on, but a favourite would have to be the last mural I painted down at Marina Bay Cruise Centre. It's the biggest wall I've covered to date, and my parents came down to help as well, which was really nice. Second favourites would have to be the ones I got to paint at We The Fest, a yearly music festival in Jakarta.
Vanilla Luxury: Tell us more about the 4 female personalities you've created for Samsonite?
Lydia Yang: 
Rock-'n'-Roll Fashionista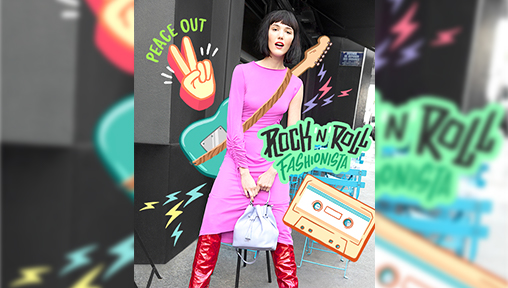 She is trend-conscious and she strives for individuality in her sense of style. She is edgy, bold and unconventional. She is cultured, artsy and much of her leisure time is spent doing creative, art-inspired projects.
Preppy Sweetheart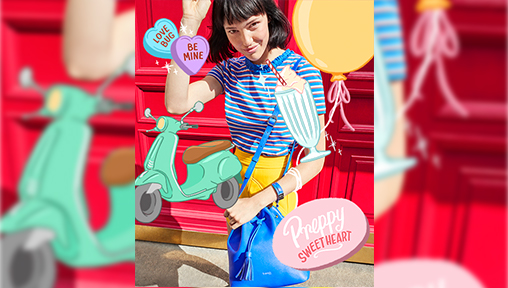 She is playful and quirky, and she loves to have fun. She is the whimsical one who loves spontaneity and vibrant colours. Clever and passionate, she loves having the best of both worlds in her bag. She embodies practicality with a fashion-forward attitude!
Stylish Globetrotter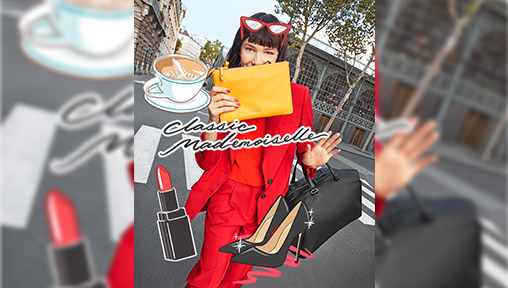 She dreams of travelling the world. She is practical, sporty yet style-savvy. She is active and always finds a balance between practicality and trend-focus. She loves going hands-free so, anything with slings is a go-to for her.
Classic Mademoiselle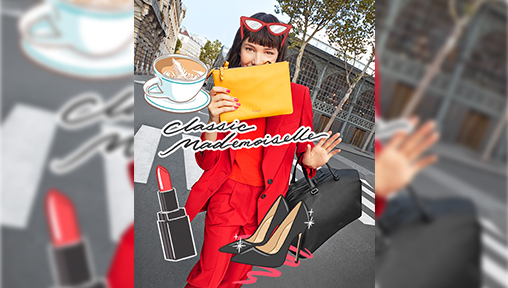 She gravitates towards the 'Forever Bag' and has a trusted style that is both timeless and flattering. She is a feminine woman at heart, who is drawn towards neutral tones with the occasional pop of colour. She encompasses stylish sophistication with a classic sense of style.
Vanilla Luxury: You're evidently a really creative individual, how do you keep yourself inspired?
Lydia Yang: Publications and magazines and a great source of inspiration for me, also knowing when to and what projects to take on are important, so you don't knock your own creative flow. Balance is super key!
Vanilla Luxury: Describe your sense of style
Lydia Yang: Tropical + Utilitarian + Streetwear.
From now until 27 May 2018, Samsonite is offering customers an exclusive promotion for their Samsonite RED and Lipault Paris collections through an interactive personality quiz experience. The quiz will be showcased on the Official Samsonite Singapore Online platform to reveal your perfect bag according to your personality type. On completion of the quiz, Samsonite will offer 20% off regular-priced items and an additional 10% off sale items.