Various communities in Singapore are in dire need of our help to overcome the COVID-19 crisis. You can do your part and respond to these community needs by donating money to different charities, donating essential items, volunteering your time, supporting local businesses and more.
If you have the privilege of donating or spare time on your hands, step forward and make your contribution in an effort to help each other get through this difficult time. Let's be generous with our philanthropic efforts and embody the spirit of #SGUnited. After all, we are stronger together.
Here's how you can extend help and support.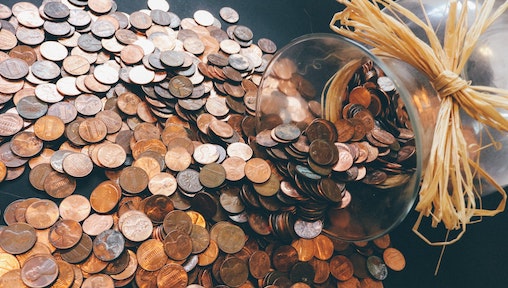 Make Monetary Donations
Giving.sg is a one-stop charity portal that has been set up so you can easily find and contribute to numerous charities' efforts to address the needs of communities affected by the COVID-19 outbreak.
TTSH Community Fund is raising funds to help needy patients who are dependent on breathing equipment due to respiratory illnesses or conditions caused by other medical issues but are unable to afford this expensive equipment at home.
Reni Ci is seeking help in the provision of quality care for our needy elderly. SPD requires funds to support people with disabilities who have lost their job and source of income due to COVID-19. HOME is seeking funds to provide financial assistance to migrant workers requiring medical care.
Preetipls x Utopia have also started a campaign for migrant workers where 100% of the proceeds go to HealthServe for healthcare bags and TWC2 for the workers' daily meals and to help top-up their phone cards so they can stay in touch with their families during these trying times.
Singapore's Central Sikh Gurdwara Board is raising funds for their Langar Pick Up programme which distributes basic vegetarian food to low-income residents in the city's emergency food response including the elderly, families and children.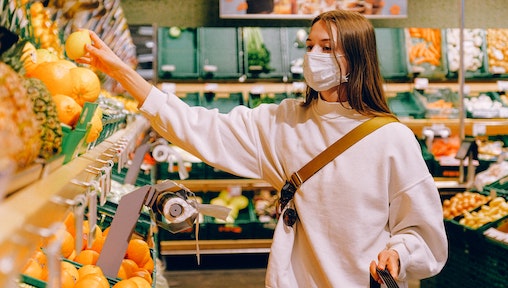 Make In-Kind Donations
If you wish to make a donation-in-kind, you can also visit CityofGood.SG for the list of in-kind community needs you can contribute to. The National Volunteer Philanthropy Centre (NVPC) has created this platform to clearly list requested items such as food supplies, cleaning supplies, IT equipment, protective equipment and more. You can also fill up this form if what you would like to donate is not listed.
Contribute.sg welcomes you to donate new surgical or N95 masks and other sanitizing items that you do not need, which will be passed forward to frontline workers and other sectors of the society who are in need, such as homebound patients and lower-income families.
You can also donate food items such as rice, canned food and cooking oil to Food From The Heart which will create Community Food Packs and distribute them to low-income families and the elderly. Do this directly from their website or via Shopee's "Lend A Hand, If You Can" campaign.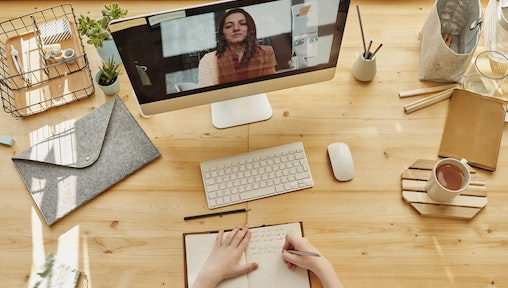 Volunteer
Be a COVID-19 warrior and put your time and skills to good use. Amidst school closures, some kids are facing difficulties with home-based learning. Volunteer to provide free tutoring to support students in need at COVID-19 Tutoring Support for Students (CTSS) through online lessons.
The Silver Generation Office (SGO) is reaching out to seniors in need to support them during COVID-19. To help these seniors stay home and stay safe, SGO is calling for volunteers who can check in on their well-being regularly and help them to buy essential items. Download the SG Assist app to find out how you can volunteer to help seniors and vulnerable communities during this time such as going grocery shopping for them.
How else can you help the community during this time? Visit Masks Sewn With Love, a community-based project to sew reusable cloth masks for those in need.
Singapore Migrant Friends is looking for volunteers to sort and pack from bulk orders of essential items at their warehouse. These items will be dispatched to migrant worker dormitories throughout the Circuit Breaker Period.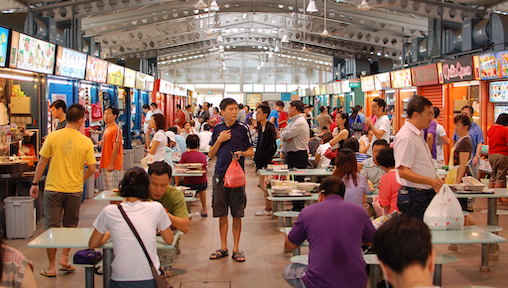 Support Local Businesses
The hospitality sector is facing its toughest challenge in recent history. While we can't eat out, we can still support restaurants providing island-wide delivery, small F&B stores, meal providers, gourmet grocers and hawkers. If you are a hawker requiring delivery services or a delivery rider requiring work, check out Dabao Dash for listings.
Prioritise staying healthy and boosting your immunity during these times. You can support local personal trainers while staying fit.
Our local businesses have tons of fixed costs - rent, labour, loan repayments, insurance, supplies, repairs – the list goes on. Even successful restaurants have razor-thin margins and many are struggling to stay afloat. The closure of stores and increasing distancing measures keeping customers at home could tip the balance into bankruptcy. Visit ChopeAndSave to purchase a gift card from your favourite shop for you, your friends and loved ones to use at a later date. It's basically a mini-loan, so buy one now and make a plan to use it later.
Tiger Beer has launched #SupportOurStreets, a regional initiative in Singapore to help the local F&B community such as coffee shops, food courts, bars, pubs and restaurants tide through the unprecedented challenges from the impact of COVID-19. All contributions will go directly to the F&B community.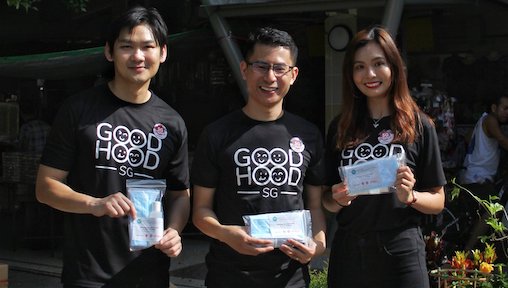 Help Your Neighbours
Visit Better.SG to find out how you can help Malaysian workers in Singapore in their difficult time. The lockdown forced them to choose between staying in Malaysia with their loved ones but being possibly unemployed, or crossing over to Singapore for the 2-week lockdown period without any housing or family support. Many of these Malaysian workers do jobs that are critical to the functioning of Singapore's society.
Help a neighbour today. GoodHood.SG is a ground-up initiative to connect people who live near one another to more easily give and receive help. Offer to help neighbours with items or services needed through the GoodHood.SG mobile app such as doing grocery runs for those under home-quarantine or offering items they may need and make a few new friends in your neighbourhood.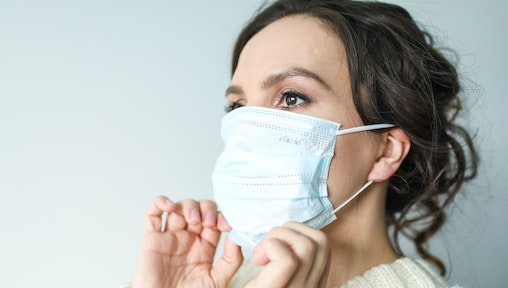 Support Healthcare Workers
Hush TeaBar started a project to provide self-care packs for our healthcare frontliners. Visit Give.Asia to find out how you can support this initiative and benefit more frontliners.
Write a tribute to Singapore's coronavirus fighters on the Straits Times tribute page.
Visit OurHeroesSG to share words of appreciation to the quiet heroes to encourage them as they sacrifice to serve others. Setup by the people from GoodHood, 20 heroes will receive tokens of appreciation every week.
Appreciate our frontline workers through the HealthcareHeroes project by TTSH, as they continue to fight COVID-19.