Looking for unique artisan food products and gourmet supplies apart from the what you can find at the usual grocery stores? Check out these gourmet grocers in Singapore that offer everything from gluten-free bread to pure organic maple syrup.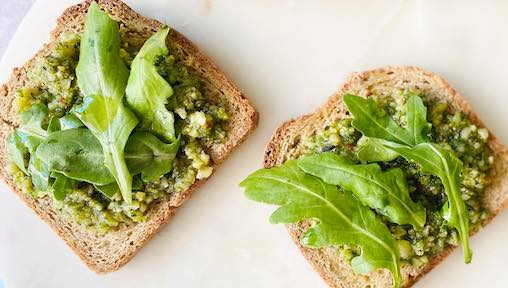 The Whole Kitchen was founded by two Singapore based Australians - Anne, a certified nutrition health coach and Susan, a trained chef - with a shared passion for real food. They both found it a challenge to find genuinely healthy and tasty food options so decided to create the gourmet foods they were looking for themselves.
The Whole Kitchen offers Halal certified products made from naturally gluten-free ingredients, without all the added refined sugars, preservatives and additives that are found in most of our packaged foods today.
Perfect for Easter, pick up their gluten-free hot cross buns filled with raisins, lightly spiced with cinnamon and orange zest; or grab their vegan Peanut Sesame Energy Pearls for some post-workout protein to boost your energy.
Breakfast should be delicious, energising and satisfying like a smoothie bowl with their gluten-free Almond Oat granola, topped with blueberries, organic coconut chips, goji berries and pumpkin seeds. Enjoy a quick satisfying lunch with their gluten-free sourdough bread topped with delicious vegan cashew and rocket dip. The gluten-free sourdough bread is made from buckwheat starter fermented overnight which adds extra fibre and nutrition to your meal.
Available to order online, Redmart or Little Farms stores.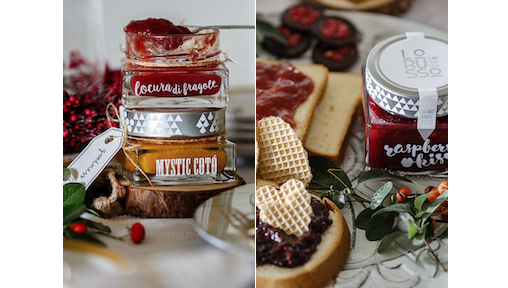 Founded by a bunch of foodies who enjoy eating and cooking for their family and friends, the Foster Foods team members are passionate about taste and where their food comes from. Focusing on quality, Foster Foods gourmet products are sourced from the best growers and artisan producers across the globe.
From pure organic maple syrup to pure fruit jams, Foster Foods has been the gourmet food partner for discerning tastebuds and kitchens, helping you foster awesome goodness on your plates.
If you're looking for that unique element to add to your plate or that conversation starter, check out @fosterfoodssg for goodies which will complement your pantry effortlessly and are shipped directly to your doorstep for your convenience.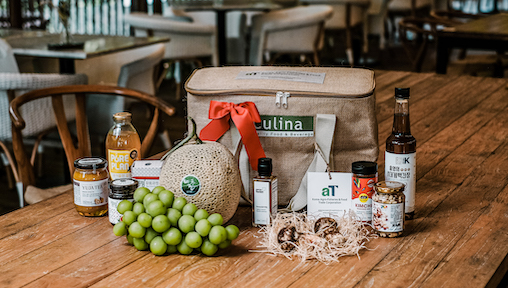 BRANDFIT x Culina at COMO Dempsey
Looking for premium Korean produce? BRANDFIT unveils its premium Korean produce showcase at Culina at COMO Dempsey - Singapore's go-to premium grocery store for epicurean food and wine. 
Korean produce is not widely available in Singapore but BRANDFIT imports a wide range of ingredients that highlight the quality and diversity of Korean produce. BRANDFIT was established by accomplished chef, television host and food author Olivia Lee in December 2019 to help Korean farmers and artisanal producers with exceptional products enter new international markets. 
Highlighting premium Korean products, you'll find fresh produce such as Jeju Abalone, Matsutake (pine mushrooms), Korean Sang-ju Shine Muscat grapes, Naju pear, Korea's luxury Seji Muskmelons, Gapyeong Yellow Pine Nuts, and much more. To enhance your cooking, you can also get artisanal sauces and condiments such as the Seoul Sisters Kimchi Seasoning, Snow Crab White Soy Sauce, Muhwadam Green Fig Jam, and make Korean rice with gourmet Golden Queen 3 Rice.
All premium Korean fruits, vegetables, seafood, and artisanal sauces imported by BRANDFIT are available for purchase at Culina at COMO Dempsey. For more information, visit https://www.culina.com.sg/.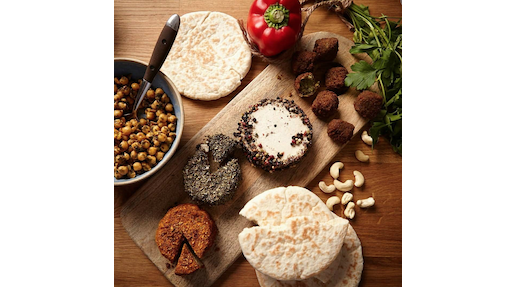 Vegans rejoice! Specially curated for you, Pinki Beans has brought together an exclusive range of delicious vegan products that mostly come in plastic-free product packaging. Pinki Beans brings you 100% plant-based alternative gourmet food products such as vegan cheese, milk and yoghurt.
When sourcing for suppliers, Pinki Beans looks for those who are certified vegan, animal-cruelty free and ethical trading; stocking products with the most sustainable materials like cork and pinatex that are kind to our planet; ensuring suppliers do not use animal-based dye or glue in their production process. 
Favourite gourmet food products include the Limited Edition Happy White Camembert made from organic cashews, vegan fermentation bacteria, water and salt; the multi-purpose Vitaquell Organic Hummus Red Lentil that can be used as a spread, a dip or a salad dressing; and Veganz muesli and cereals with added probiotics that can be paired with your favourite organic oat milk to make a vegan-licious breakfast.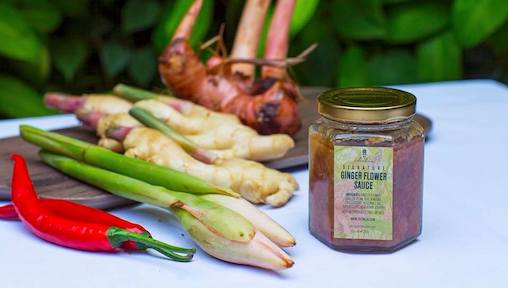 Over the years, diners have enjoyed the signature food items at The Halia Restaurant and The Villa, both located at the iconic Singapore Botanic Gardens. Now you can easily buy their signature gourmet food items off the shelves at Provisions.
Prepared in small batches, the gourmet food products are prepared, baked and created with care for better nutrition and natural flavours. There is no added MSG and no artificial flavours. Signature food items include their Ginger Flower Sauce, Ginger and Pineapple Jam, Halia Wild Honey, and Singapore-style Chilli Crab Sauce.
The chefs at Provision bake small batches of bread, cookies, cakes and pastries for quick, tasty snacks during your visit to the Botanic Gardens. Favourites are the chilli crab bun, cheese and onion bun, Foccacia loaf, cake-in-a-cup range, Japanese cheesecake and Chocolate Fudge cake. You can also brew your own Halia Infusion or Spiced Island Tea & Coffee in the comfort of your own home or office.