The COVID-19 situation has forced most of us to forgo our exercises classes at studios and our regular gym sessions. However, we should not let the coronavirus epidemic halt our training regimes, or stop us from achieving our fitness and health goals.
In fact, now more than ever we need to step up our immunity and stay active. During these uncertain times, there are still steps we can take to boost our immunity system through certain lifestyle changes. 
Stay responsible, vigilant and fit by exercising in the comfort of your own home. Here is a list of safe and affordable online exercise classes whether you are looking for yoga, Zumba and Bollywood dance sessions or looking for a live workout session with a personal trainer in Singapore.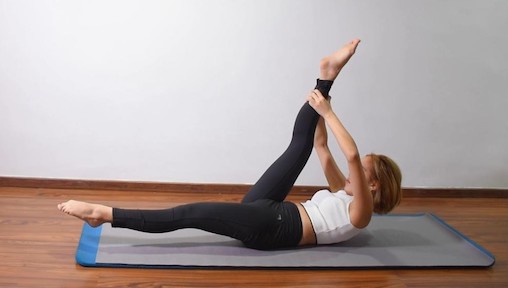 Specialising in Pilates as a form of movement and rehabilitation, Advantage Pilates Singapore was founded by a versatile team of Certified Pilates Instructors. The instructors bring their passion and many years of experience from fitness, sports, dance, parenthood and injury rehabilitation to creatively select and plan your exercise programme.
Their Pilates classes are all-inclusive, suitable for all body types, all ages, all fitness levels and all walks of life. If you're looking for a customised class for specific medical conditions or your fitness level, join their Online Pilates Private Classes. There are also various well-curated Pilates Livestream classes for groups that happen daily. 
Once it is safe to do so, Advantage Pilates will also be offering Pilates classes at their new studio as well as corporate workshops online or onsite.
Contact (+65) 8831 8599 for more information.
Personal Training with Ivan McCall, Fitness Functions
Nothing is better than still being able to train with a professional personal trainer during these uncertain times. Every Tuesday and Thursday at 7.30pm, trainers from Fitness Functions will be conducting live training sessions. Fitness Functions is offering 8 live group sessions conducted online for a very affordable price of $150.
What is happening during these live group sessions? What kind of training? 
In addition, you will receive personal nutritional advice on what you should eat according to your fitness goals and body type. Catered to you and your fitness goals, the main goal of these live sessions is for you to stay in shape whilst working at home. Ivan can also provide off training days plans for you if you need it.
Contact Ivan via WhatsApp at (+65) 9654 7064, email at [email protected], or visit www.fitness-functions.com for more information.
Join the yoga community over at Ojas Yoga & Wellness where Archana is conducting FaceBook live classes every Wednesday at 8.15am. She is also planning to start online classes on Instagram live soon, so keep yourself updated with the latest class schedule on @ojas_yoga_wellness. These online classes are free for anyone to join!
Ojas Yoga & Wellness is also having ZOOM sessions for their regular members with a focus on different types of yoga such as core yoga, power yoga, shoulder opening, wheel yoga, hip opening, yoga flow and more. Besides yoga, you can also look forward to live meditation sessions. If you have any particular interests on what kind of classes or tips you need, Archana is open to suggestions too.
Register your interest with Archana at (+65) 8191 2862 or email [email protected].
Work up a sweat and have an absolute blast while doing it with Dance & Tonic's fun Bollywood & Zumba Fitness Classes where you can shake leg to the latest beats and tunes. Dance & Tonic is organising online classes of varying intensity levels and focus areas. These 45-minute online classes are either in the mornings or in the evenings, conducted virtually through ZOOM and designed to give you the experience of working out at a live class with a professional instructor.
What's more? Participants are encouraged to keep their video on during the entire Zumba session to motivate each other and to build a strong virtual fitness community. A single class-pass for a 45-minute session comes at the very affordable price of $12; a package of 5 classes at $50; and a package of 10 classes at $90. They are also offering a family package if your housemates, parents or kids want to join in the fun. Burn away all those extra calories from staying at home!
Check out their schedule and book your slot to join the virtual classes at https://bookwhen.com/danceandtonic.
TrainWithNoop is a Physiotherapist with a Masters in Clinical Exercise Practise from Victoria University in Melbourne. She has worked as a Rehabilitation Specialist for more than 4 and a half years in Camden Medical Center which is why many of her clients with injuries go to her for Rehabilitation Workout. She then became a Physiotherapist in KK Women's and Children's Hospital for a year before she decided to focus on Personal Training in Singapore.
As a Personal Trainer in Singapore with a Physiotherapy background, TrainWithNoop is able to treat a variety of conditions with exercise therapy. She is also certified in DMA Clinical Pilates. Her interest in Women's Health has led her to focus on Antenatal Personal Training and Postnatal Personal Training. She exceptionally enjoys personal training with mums on helping them get back into shape after childbirth. TrainWithNoop also specialise in helping women with Diastasis Recti Correction.
Noopura is currently offering one-on-one personalised virtual training sessions. Based on your schedule, you can choose what time you want to conduct your personal training. Her face-to-face video consultations and virtual coaching come at a very affordable price of $300 for ten 30-minute sessions or $600 for ten 60-minute sessions. Discuss your history, fitness goals and any injuries with her, and she will customise an exercise programme based on your goals.
Contact Noopura at (+65) 9858 6151 to schedule an appointment.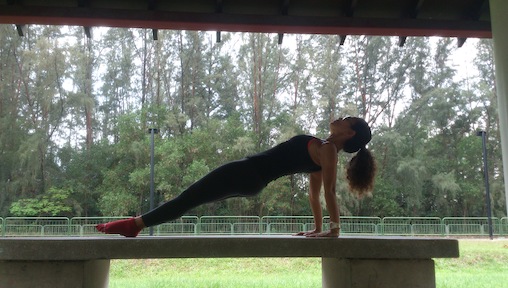 With the current situation, many of us are working from home. It takes some discipline to adapt to changes in the environment and routine. We should consciously move our body and step away from the computer from time to time to prevent chronic or acute injuries. Join "Livestream Pilates Fusion with Coach Lisa" every Tuesday at 7.30pm on ZOOM. This session is specially designed to help you improve your posture, strengthen your core and release those tensions due to ergonomics repetitive movements.
Having been in the fitness industry since 2005 as a group and personal trainer, Lisa uses a holistic approach in her programmes. After being qualified in 2014 as a Fletcher Pilates Qualified Teacher, she included pilates in her training programme which has resulted in a significant improvement in her clients' postures and physical performances.
Contact Lisa at (+65) 9732 0114 or email [email protected] for more information.