We have all been advised to stay at home and work from home in Singapore during this period of uncertainty. You can now treat yourselves to a delicious meal while supporting local restaurants in Singapore.
Whether you're craving for a gourmet burger, pasta or seafood, here's a list of our favourite restaurants in Singapore that offer island-wide food delivery.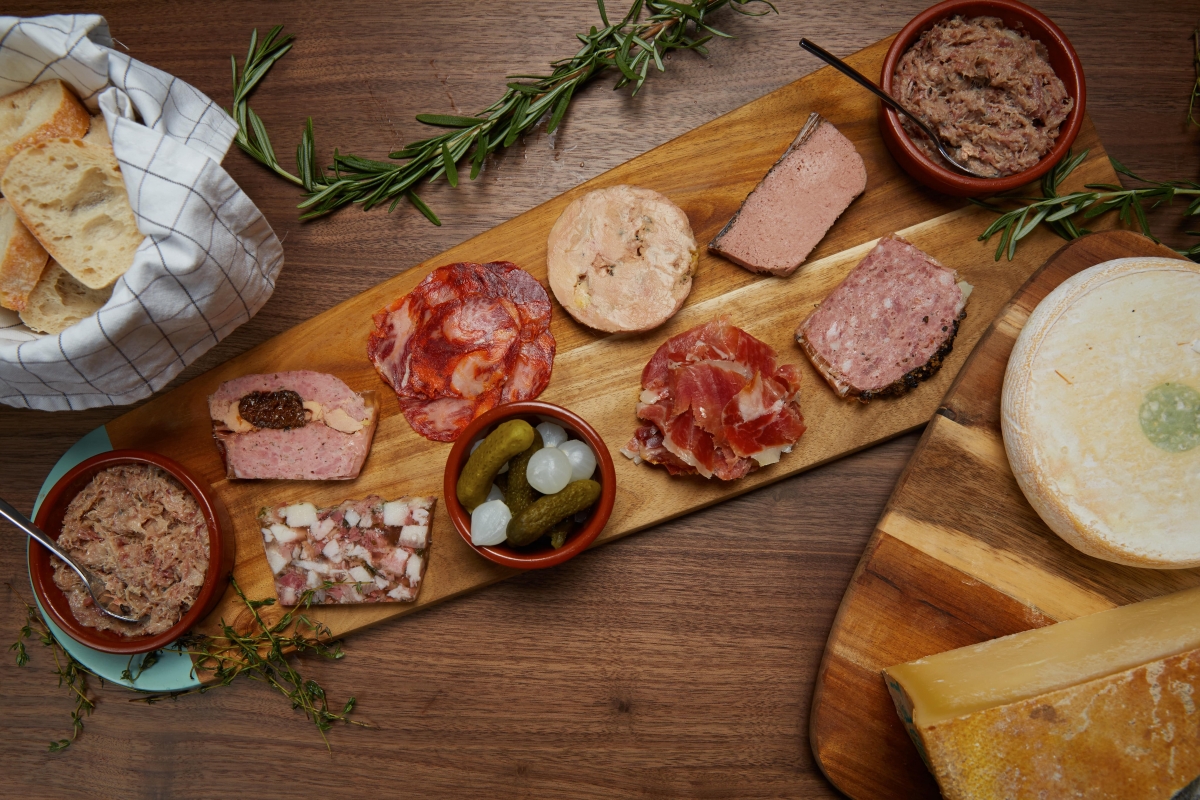 13% Gastro Wine is now delivering both bites, wines, beers and spirits should you feel like indulging a little in the comfort of your homes. Whether it's a mixed tray of cheese, terrines, rillettes or foie gras. Co-Founder Lucas shares pairing their homemade Foie Gras with a white wine from Rhone Valley (Condrieu Corps de Loups 2016 or Yves Cuilleron Condrieu les Chaillets 2016) made from Viognier grapes, which brings peachy, apricot, quince flavours, very crispy and long finish.
You can also pair their sautéed parsley mushrooms funfair with a juicy medium body red like a Anjou Cabernet Franc Le Cochet  from Chamboureau estate or a Old vineyard Syrah from Lebanon from 2013 vintage (Domaine des Tourelles, vieilles vignes syrah du Liban).
You can Whatsapp Jean Baptiste at +65 9112 6395 for their delivery menu and to place your orders.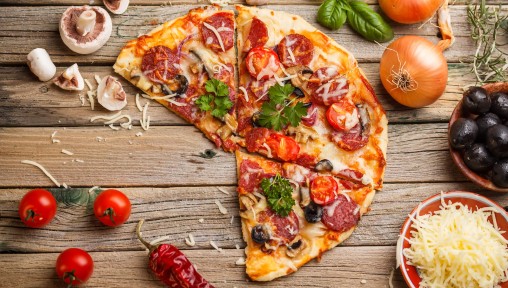 Al Capone's has been a local restaurant and bar frequented by many in Singapore. They have just launched a takeaway and home delivery menu which includes a mix of dishes from Al Capones and their Bollywood Rock Cafe, Rocking Rickshaw. Offering all day breakfast, bento boxes and bundles, it is an extensive menu to choose from. We highly recommend you to check out their $100 bundles which includes both alcohol and food.
You can visit their Al Capone's Facebook page and Rocking Rickshaw's Facebook page for more information. For self pick up from their Upper East Coast outlet, you can contact +65-6242 1335. For $15 island-wide delivery, you can WhatsApp +65-8742 8865.
Home-grown German restaurant Brotzeit has been serving us authentic German dishes for the last 14 years. Whether it's dinner for 2 or more, Brotzeit has both platters and a-la-carte options for you to choose from their website. 
You can choose to order their platters or classic bundles which includes their famous Sausages, Crispy Oven-Roasted Pork Knuckles, Ribs, Cheese Spätzle and more. They are one of the rare few with desserts on their menu which includes a Warm Chocolate Cake or an Apple Strudel.
Brotezit-Go is a brand new online delivery platform that delivers island wide. With new dishes such as burgers, loaded dogs, loaded fries, pizza, ribs and more, there's definitely something for everyone on the menu.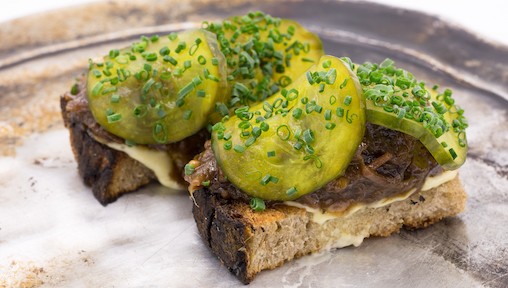 Run by Chef-Owner Dave Pynt, Burnt Ends is one of the most exciting restaurants in Singapore to dine at. Known for their barbecued dishes, popular items for island-wide delivery or takeaway include their Peri Peri Chicken, Burnt Ends Sanger and Beef Marmalade.
The Burnt Ends Sanger is their Signature Pulled-Pork Sandwich, built with their homemade brioche bun, topped with mild cheddar cheese and oven-baked till it melts, filled with 12-hour slow-cooked Pulled Pork Shoulder, Chipotle Aioli, Coleslaw and Pickled Jalapenos. Pair your Burnt Ends meal at home with a glass of wine and you have a great evening ahead of you.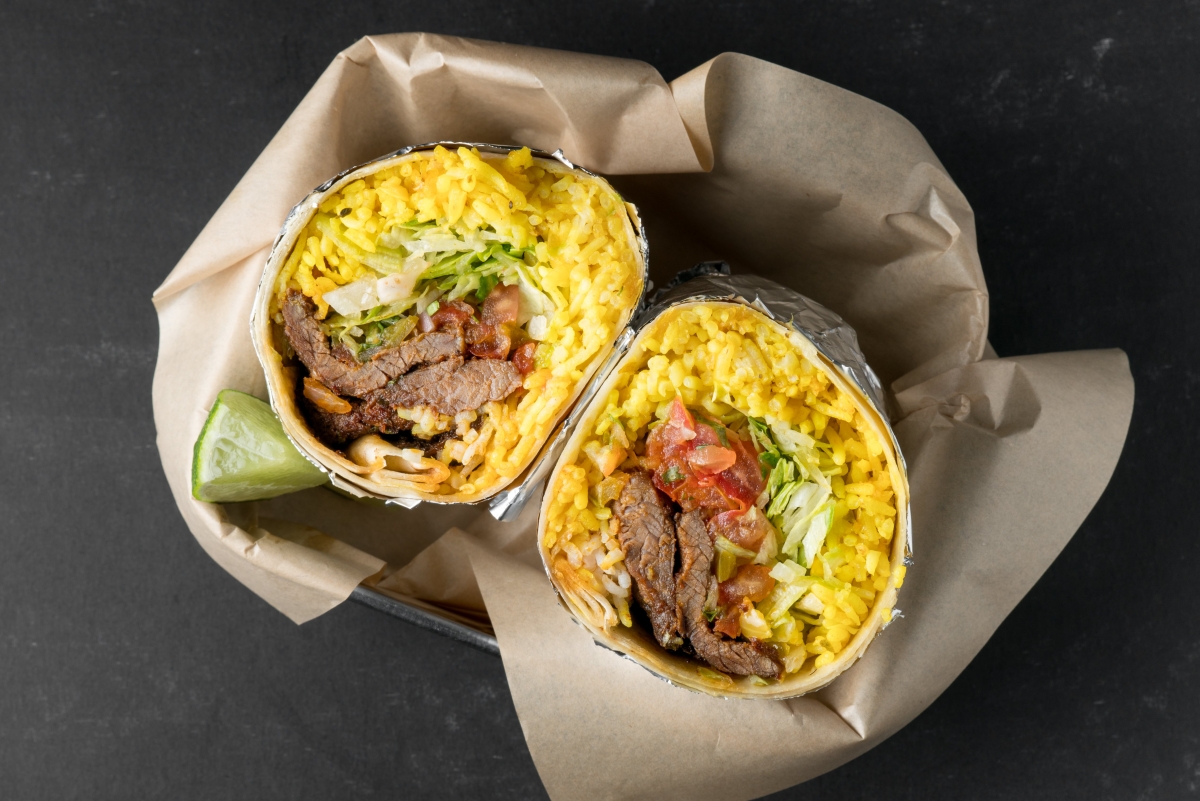 Singapore's first Mexican Dive Bar is not just delivering lunch and dinners but supper too! Craving for Mexican dishes or just feeling peckish? Tacos, Burritos and other Mexican classics are now just a click away with a minimum order of $30 and a delivery fee of just $5 island-wide from 12pm to 1.30am. Popular dishes include Chimichanga, Ancho Beef Quesadilla, Beef Burrito with Amarilla Rice, Carne Asada Impossible meat steak. There are vegetarian options to choose from too.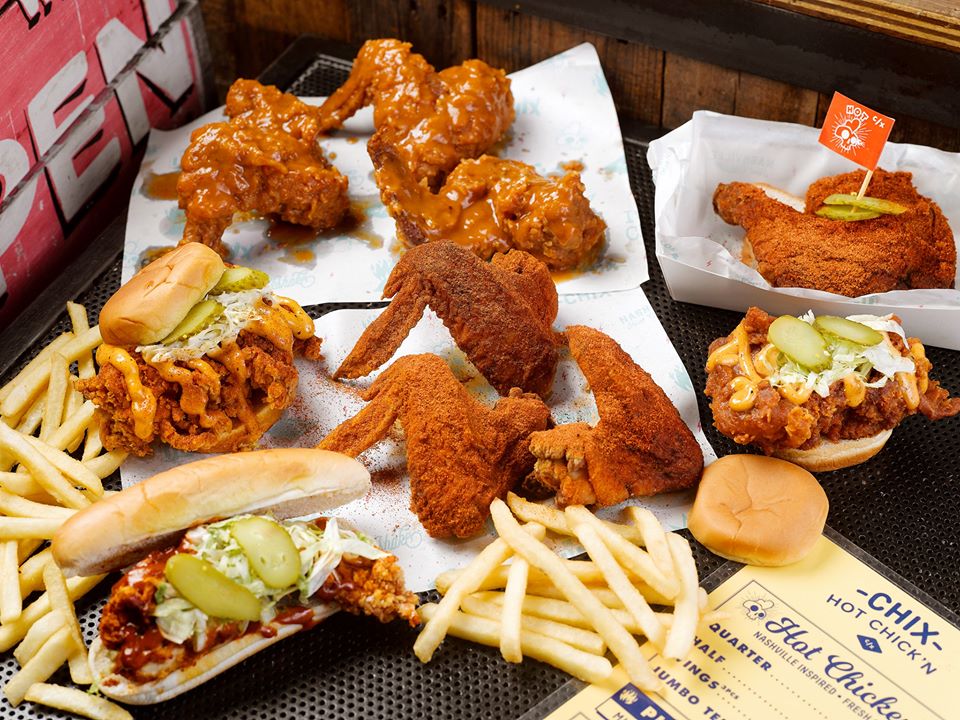 One of our favourite places for fried chicken in Singapore, Chix Hot Chicken dishes out Nashville Hot Chicken in 3 different levels. Please be warned that their Insane Hotness is lethal as they use hottest organic dried peppers. We highly recommend their Soul Slider, their Hot Chicken and The Melt. No meal is incomplete without their tangy slaw and fries. With a minimum order of $25, you can order anytime between 12pm - 8pm. Delivery fees start from $5 depending on the distance including Sentosa.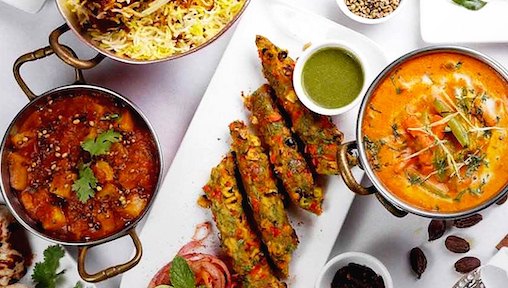 Dial-A-Curry has been delivering North Indian Cuisine to both locals and expats in Singapore for the last 24 years. They are the team behind Maharajah Restaurants located in Orchard Road and Boat Quay. 
As Indian cuisine can take hours to prepare, Dial-A-Curry offers a quicker and hassle-free dining experience. Popular dishes include their Garlic Naan, Butter Chicken, Prawn Tandoori and Rogan Josh. Dial-A-Curry offers island-wide food delivery with vegetarian and non-vegetarian options.

We not only love their Hot Dogs but their selection of unique spirits. Known for their delicious Danish Hotdog and their stiff Negronis, Fung Kee Hot Dogs delivers both food and drinks island-wide. We absolutely recommend trying their Kronan Swedish Punsch to spice and sweeten your day. 
Fung Kee Hot Dogs has recently crafted a series of burgers priced at $12 with flavours such as Teriyaki Salmon Steak Burger, Crispy Pork Burger, Ayam Penyet Burger, Classic Cheese Burger and they're looking for suggestions to create a Mystery Singapore Burger. You can visit their Instagram page for more details. 
Delivery is free with a minimum order of SGD$80 and you can combine both food and drinks from their menu. WhatsApp +65 98380-436 to place your order which will arive within an hour.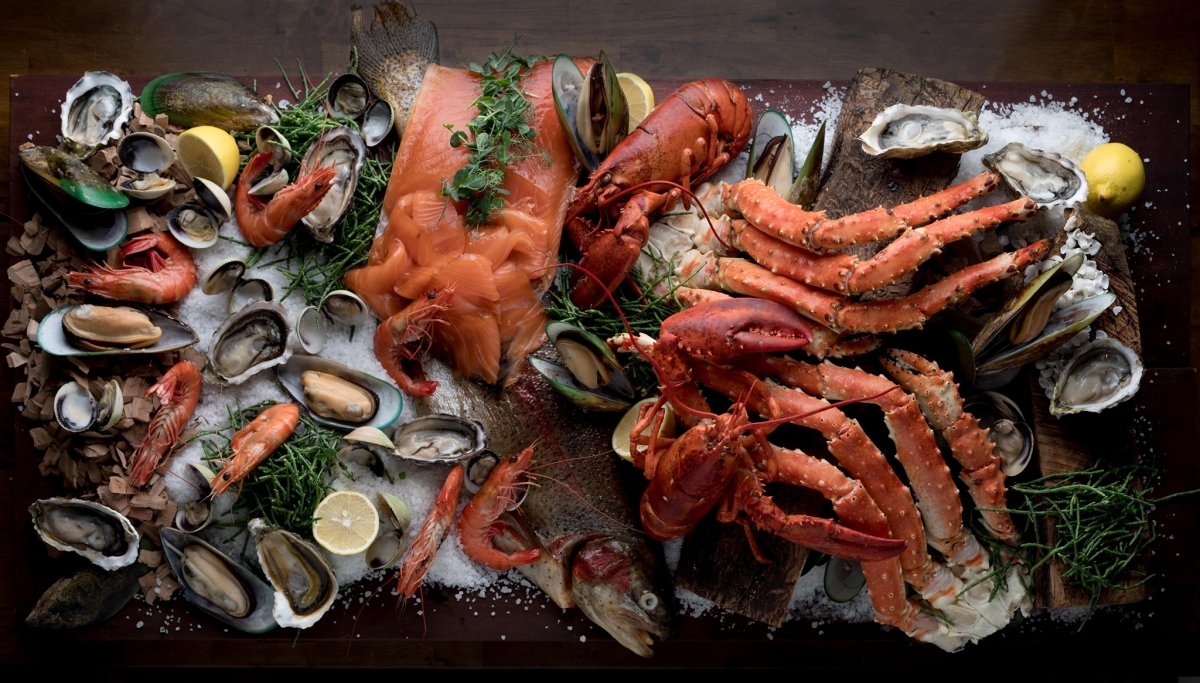 Known for their fresh seafood, you can now satisfy your seafood cravings by ordering from Greenwood Fish Market. Whether you're craving for some freshly shucked oysters, sashimi, fish and chips or their signature seafood platter, Greenwood Fish Market delivers islandwide. They have added more dishes to their delivery menu which includes several different types of seafood pasta and platters for families to share. With delivery fees at $10 or $15 depending on your location, you can also add on any wholesale seafood or meat to your cart as delivery fee is waived for orders above SGD$100.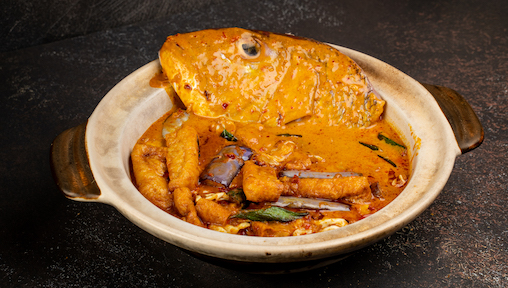 If you're having a craving for Chinese cuisine or what we Singaporeans refer to as "Tze Char", look no further than New Ubin Seafood. Founded 30 years ago, New Ubin Seafood now has 3 locations across Singapore - Chijmes, Tampines and Zhongshan Park and delivers islandwide. Known for serving authentic Singaporean food with Asian and Western influences, you can now order their Foie Gras Satay, Crispy Pork Jowl, Har Cheong Kai, Oyster Omelette, Salted Egg Squid, Spicy Mala Chicken and more.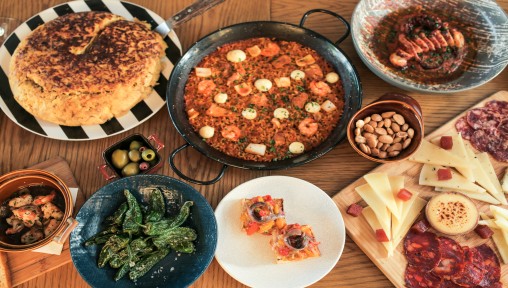 Next Door Spanish Cafe makes one of the best Paella in Singapore. Many of you would have tasted Chef Houssein's Paella at his pop-up fiestas. Chef Houssein has recently opened his restaurant at East Coast Road offering a selection of Tapas, Charcuteria, Quesos, Paella and Desserts. We highly recommend his Squid Ink Paella, Paella Mixta, Meatballs with Mashed Potatos, Lamb Rack and Jamon Iberico. You can Whatsapp them at +65 8168 4009 for their delivery menu and to place your orders. PS: There's no delivery charge, only a minimum order of $60.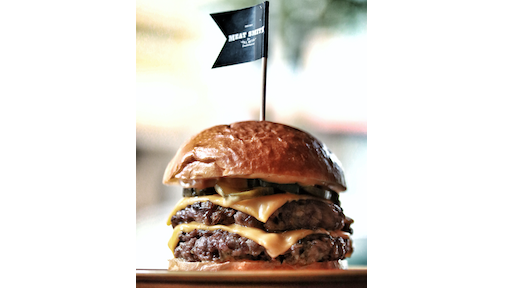 Missing your barbecue? Fret not as Meatsmith now offers island-wide food delivery. Treat yourself to high-quality meats cooked using smoke, char and the grill at this American smokehouse. We highly recommend the Meatsmith Cheeseburger, Pastrami Sandwich and Brisket.
Meatsmith Little India serves American barbecue with an Indian twist. The menu combines the technique of slow cooking and barbecue, using wood and fire to grill, smoke, char, roast and burn the best ingredients from the local Tekka market and around the world. We highly recommend their Veal Brisket Chapati, Crab & Tobiko Briyani and their Kerala Beef Short Rib.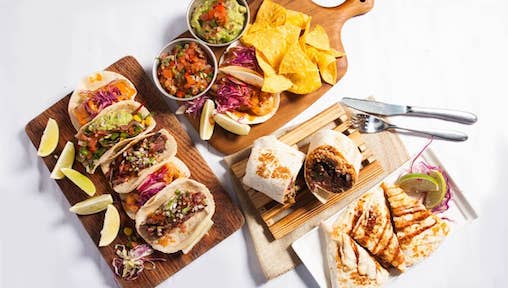 Singapore's favourite authentic Mexican taqueria has created an at-home package that is sure to liven your spirits and they deliver 24-7!
Available for food delivery, their DIY tacos come with a choice of fillings ranging from their signature grilled fish, chorizo sausage, shrimp, and mushroom. We highly recommend the Chipotle Aioli Sauce or pickled Jalapenos as a side dish. All you have to do is heat up the tortillas, build your tacos, and you are good to go. 
No Mexican meal is complete without Margaritas. Papi's Tacos also delivers a pre-mixed Margarita with Tequila with flavours like Classic, Strawberry, Spicy Mango, or Grapefruit.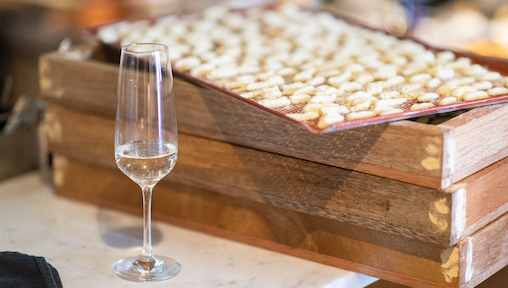 Image credit: @mintimage
Pasta Bar, the go-to artisanal pasta restaurant on Keong Saik Road has launched Fresh Pasta Home Cooking Kits and 'Bake Yourself' Lasagna Trays that can be delivered island-wide or picked up daily for direct order via their website. Delivered with cooking instructions, this kit has everything you need to feed a family of 2, 4, 6, or more.  
Choose from Hand-Cut Tagliatelle, fresh Tagliolini and Rigatoni that can be combined with 24-hour beef Ragu, Pesto 'Genovese', and San Marzano Tomato & Basil. Complete your meal with a Salumi Platter, Burrata, and a selection of their favourite wines such as the Il Ponte Balto Super Tuscan and Villa Matilde Greco di Tufo.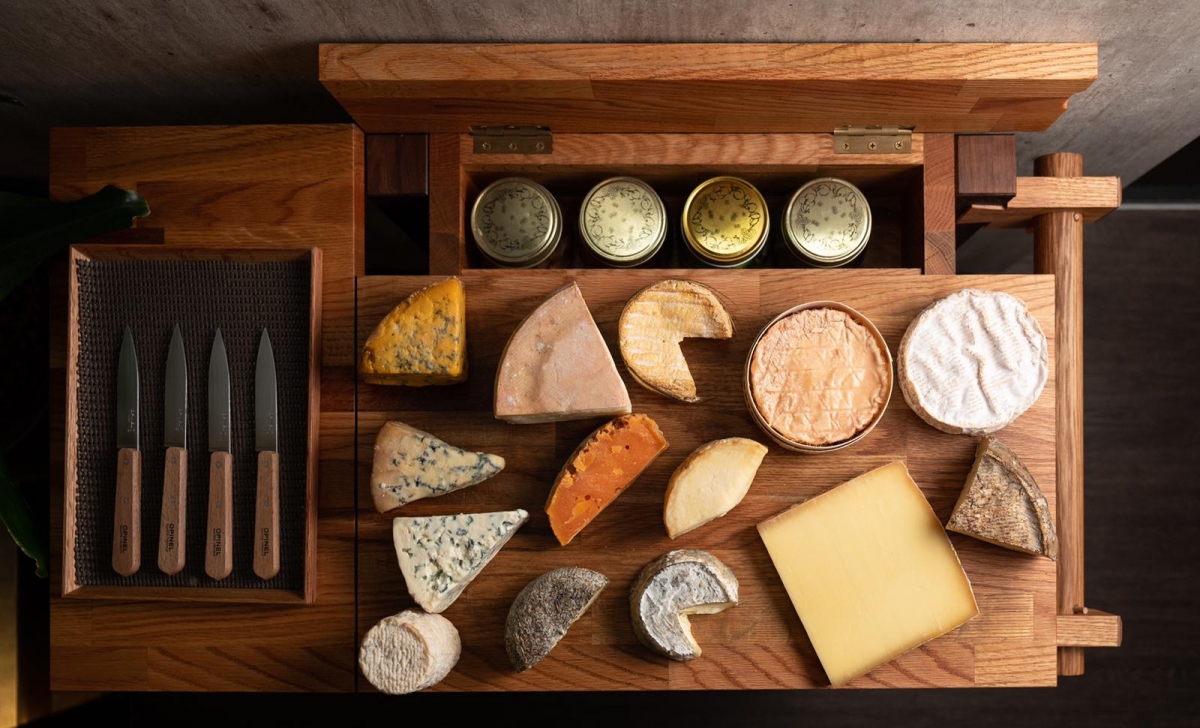 Chef-Owner Jeremy Gillon from Restaurant Jag is ready to cook for you. Inspired by the beauty and nature of the mountainsides in Savoie, France, 40 indigenous herbs are thoughtfully selected from the region then exclusively flown into Singapore. Every dish is intimately created to highlight the distinctive trait of each herb. Restaurant JAG also received a MICHELIN star in the MICHELIN Guide Singapore 2019. You can email anant@restaurantjag.com or call 31388477 to get a hold of their exclusive menu created for takeaway and islandwide delivery in Singapore.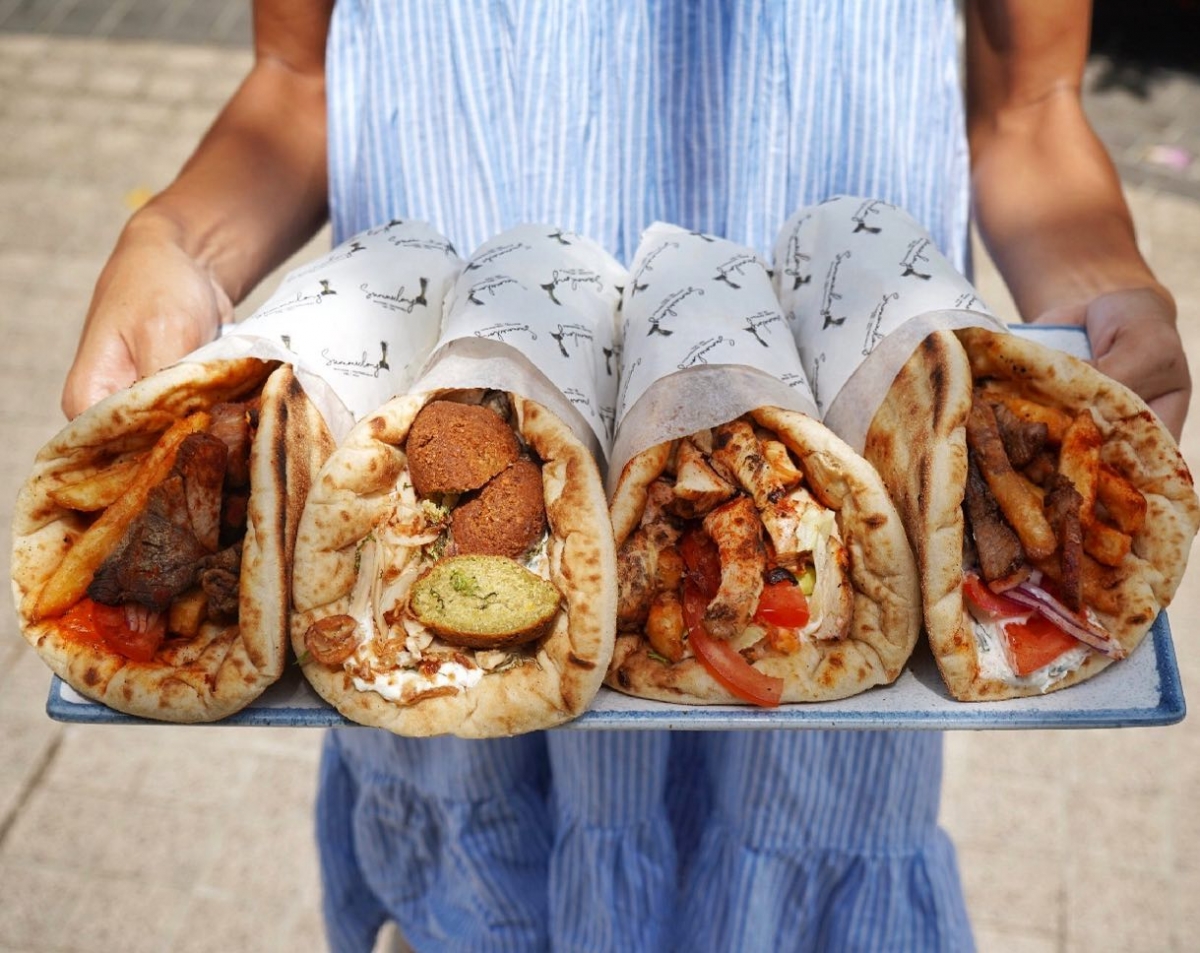 Summerlong brings Greek and Mediterranean flavours to your doorstep, starting with a selection of Pita Pockets, with signature fillings ranging from the Lamb Tahini Yoghurt, to Chicken Breast with Honey Yoghurt and Falafel Tzatziki. You can also indulge in their Summer Bowls ($34++), each served with a choice of one protein, one green and grain, one dip and a Baklava for dessert. We chose the Lamb Kebab, The Greek Salad, Quinoa and Tzatziki and loved how healthy and flavourful the bowl was. A selection of à la carte dishes, mezze and house-made skewers are also available. You can also order in Summerlong's signature summer-loving beverages, like bottled lagers, rosé, wines and zero-proof drinks.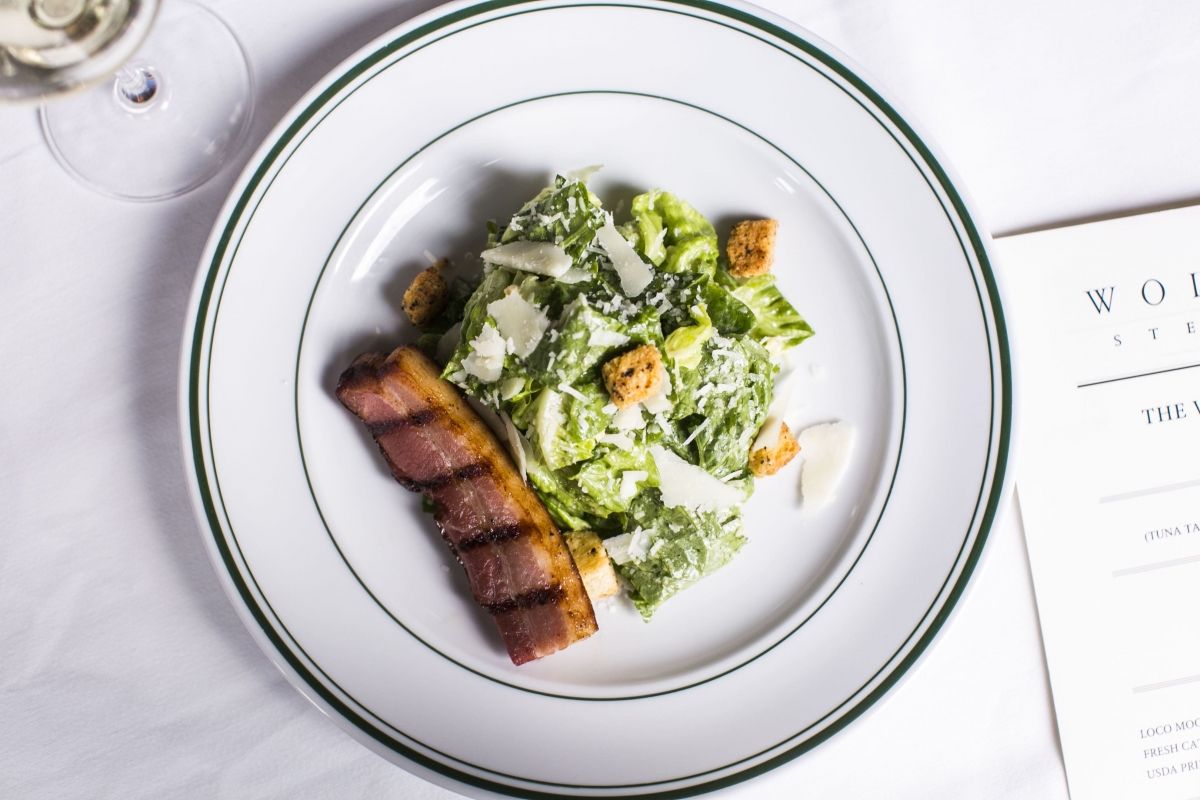 Wolfgang's Steakhouses has debuted a new delivery service which includes a range of fresh, healthy salads alongside comforting Steakhouse favourites such as their esteemed USDA Prime Porterhouse Steak for the ultimate at-home dining experience. Orders can be made online or by calling +65 6887 5885 or Whatsapping +65 9037 6690. This restaurant in Singapore is offering complimentary island-wide delivery on all orders above $35.
Eclectique F&B Concepts has launched SgDelivery.Online that allows you to order from any of their 4 restaurants in Singapore with island-wide delivery. They now delivery groceries too!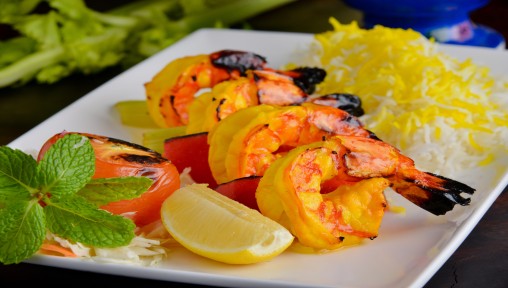 Known for their delicious Persian cuisine, you can now order your favourite dishes from Shabestan to satisfy your Middle Eastern food cravings. We highly recommend their Dolma or Saffron Chicken Wings to start with, Mixed Kubideh Kebab which consists of both lamb and chicken that is served with basmati rice, or Prawn Kebab that is marinated with saffron and fresh lime juice. End your meal on a sweet note with their signature Baklava, a classic Middle-Eastern pastry that is well liked by many around the world. 
Shabestan is able to cater to your dietary needs such as vegetarian or gluten free requirements. The minimum order is $30 and there is free delivery within Tanjong Rhu and Meyer Road.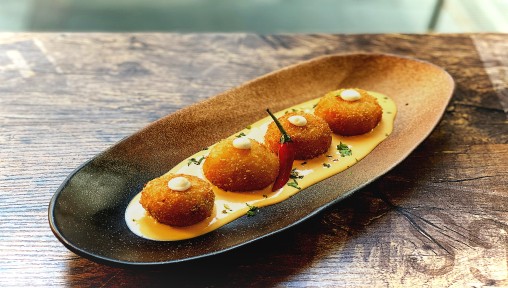 Helmed by Chef Alex who was born in Havana, Cuba, Cuba Libre has a contemporary menu designed with influences from Peru, Argentina, Brazil, and Spain. Whether you're craving for Croquettes, Nachos or Burritos, Cuba Libre is able to cater to your dietary needs with vegetarian and gluten free options. The minimum order is $30 and there is free delivery within Tanjong Rhu and Meyer Road.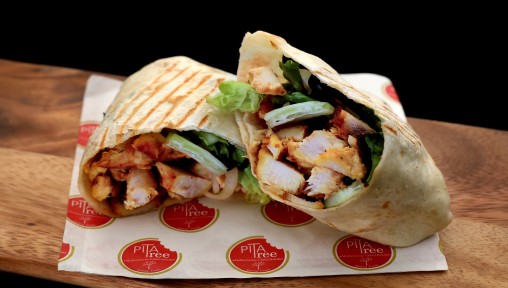 On a diet? Pita Tree has got you covered with delicious wraps and dips that you can indulge in. Their home-made cheese is outstanding and is said to be a Chef's secret recipe. If you're a fan of Falafel, pair it together with their home-made cheese and you'll be in for a treat. You can now place your orders online. The minimum order is $30 and there is free delivery within Tanjong Rhu and Meyer Road.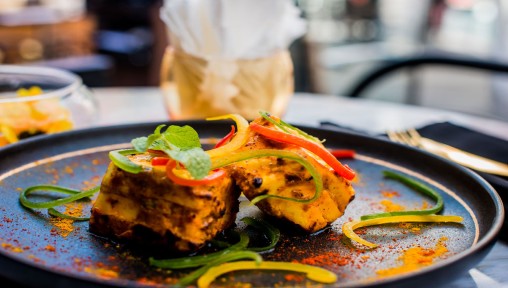 You can now order your favourite North Indian dishes from Modern North Indian Restaurant Gabbar. Catering to both Vegetarians and Non-Vegetarians, Gabbar has an extensive menu for you to choose from. Whether you're craving for some Aloo Kulchas, Lachcha Paratha, Dal Makhani, Tikkas or Kebabs, Gabbar can now deliver these delicious dishes to you. The minimum order is $30 and there is free delivery within Tanjong Rhu and Meyer Road.