Turmeric has been used for thousands of years as a spice and medicinal herb, especially in Ayurvedic medicine. Known for its powerful anti-inflammatory effects, turmeric is a very strong antioxidant. Backed by scientific research, turmeric has been found to contain numerous compounds that give it medicinal properties, the main one being curcumin.
What are the health benefits? Turmeric fights inflammation and inflammatory processes in the body. It supports the immune system and immune response to inflammation.
Not sure how to incorporate turmeric into your diet? Check our list of natural supplements and tonics that specially feature turmeric.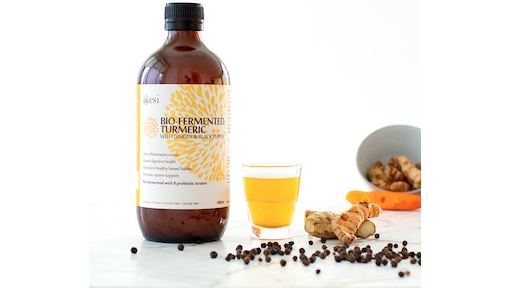 Just 15ml a day on its own or diluted with water, the Bio-Fermented Turmeric with Ginger and Black Pepper can be taken on an empty stomach or enjoyed with your first meal of the day. One 500 ml bottle of turmeric tonic can last you for about a month, making it simple and hassle-free to work on supporting your immune system.
Let's take a look at the three main ingredients: turmeric has powerful anti-inflammatory effects; ginger is warming and has been added to aid digestion, reduce nausea and help fight the flu and common cold; and black pepper assists in turmeric absorption.
All Akesi Bio-Fermented Tonics are natural, vegan, dairy-free, sugar-free, and gluten-free. Each Akesi Tonic contains the same 21-day fermented base of papaya leaf and papaya fruit and 6 billion CFU of 8 probiotic strains. This potent anti-inflammatory tonic assists in digestive health and maintains healthy bowel habits.
Use the promo code "Vanilla" to enjoy 10% off Akesi Turmeric Tonic with free delivery in Singapore from https://www.akesiwellness.com/shop/turmeric-tonic-shop.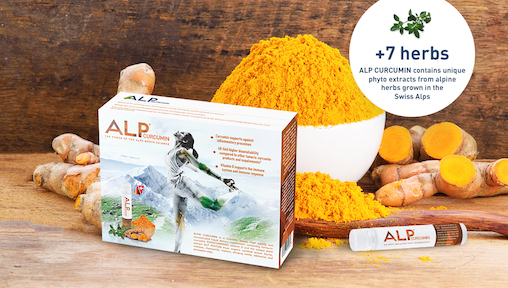 ALP CURCUMIN® is a scientifically based, high-quality and concentrated nutritional supplement to drink including curcumin derived from turmeric, vitamin D and the unique alpine herbal extract ALP PHYTO® made from organically grown lemon thyme, mallow, chamomile, melissa, stinging nettle, edelweiss and pineapple sage.
This turmeric-based drink has up to 40 times higher bioavailability than turmeric powder and other nutritional supplements. The curcumin complex in ALP CURCUMIN can be up to 40 times better absorbed resulting in elevated levels of curcumin in the bloodstream.
The ALP NUTRITION product range currently also includes ALP BEAUTY®  for anti-ageing and healthy skin; ALP SPORT® for performance and regeneration; ALP PROTECT® for the immune system and concentration; and ALP CARNITIN® for weight loss and energy exchange.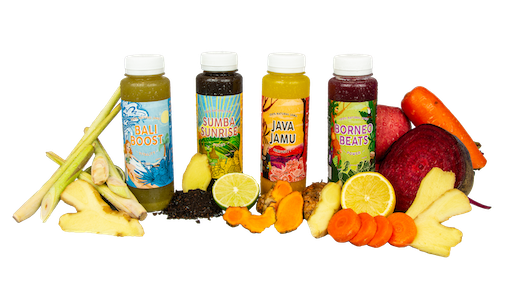 ZENKO Superfoods is a local superfoods startup committed to bringing ancient superfoods to the modern-day consumer. Their range of Indonesian Jamu Boosters are 100% natural traditional herbal tonics perfectly blended to boost your immune system, vitality, and energy. 
The boosters are inspired by ancient Indonesian Jamu's consumed for over 1,200 years since the Matara Kingdom in Java. The signature blend is Java Jamu, made with turmeric, ginger, tamarind and honey. Taste the earthy goodness of the raw blend and revel in the anti-inflammatory, digestion-boosting properties of Jamu which is also a good source of antioxidants. 
Other special blends are Bali Boost for vitality, Borneo Beats for power, and Sumba Sunrise for focus. All flavours are 100% natural, preservative-free, gluten-free, and suitable for daily consumption.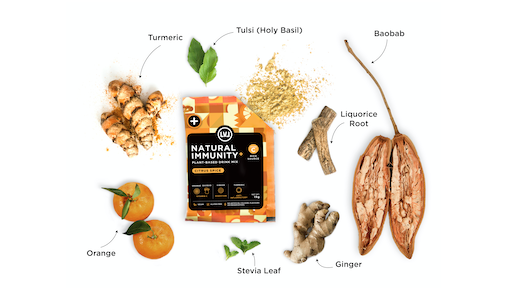 A plant-based drink flavoured with citrus spices and packed with superfoods, each sachet of LVL Natural Immunity+ contains orange, baobab, camu camu, ginger, turmeric and tulsi. It's your wholesome approach to building a healthy immune system. 
LVL Natural Immunity+ contains 100% turmeric powder with anti-inflammatory properties, improves skin health, and improves respiratory health; orange, baobab, and camu camu boost immunity; and ginger, baobab and holy basil support gut health.
What's more? LVL Natural Immunity+ is vegan-friendly, gluten-free, and contains no artificial colours, flavours or preservatives. Simply fill a cup with hot or cold water, stir the sachet's contents in, shake and drink!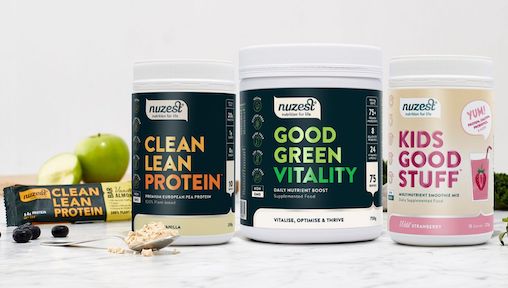 The ultimate lifestyle supplement, Good Green Stuff contains over 75 nutrient-rich ingredients, providing comprehensive nutritional support in one daily serve. The strong anti-inflammatory profile of turmeric combined with its powerful antioxidant activity makes it essential for your diet, not to mention essential for Nuzest to have included in Good Green Stuff. 
It is the active constituent in turmeric, curcumin, that research has found to be beneficial in reducing joint pain and increasing functionality in osteoarthritis. This is one of the reasons that turmeric is so effective for those of us on an exercise regime. Turmeric can prevent muscle exhaustion and injuries because it reduces inflammation in our joints and body. This allows us to recover faster and build muscle faster. 
Working out from home? Taking turmeric is so easy with Good Green Stuff and it is one of the many ingredients that help keep our bodies in tip-top condition. Just shake, blend and drink.