Quality fabrics that are well suited to the climate we live in – hard to find? Not anymore. Say hello to Matter, a socially motivated lifestyle brand that works closely with artisans to get you heritage prints and dreamy soft, weather friendly clothing. 
Their best seller pants are a testament to this unique relationship with the Asian artisans and tell more than just the usual story. Each product listing is accompanied by production techniques, origin and even days of artisan employment created.
Fun, functional and a wardrobe must-have, here's a look at some of the key pieces from their recent collections.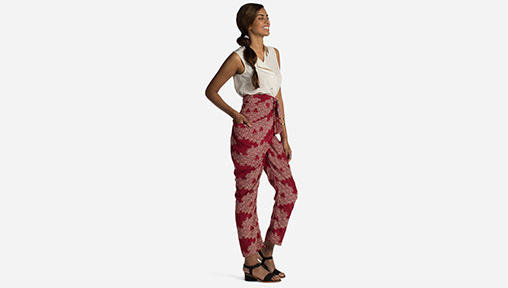 Inspired by the Indian dhoti, these edgy pants offer a versatile wrap giving a flattering fit on the hip or waist, as per your liking. The intricate Mobi block print comes in 100% luxurious crepe silk and is perfect for sunny mornings. Alternatively, simply team with killer heels for that night about town!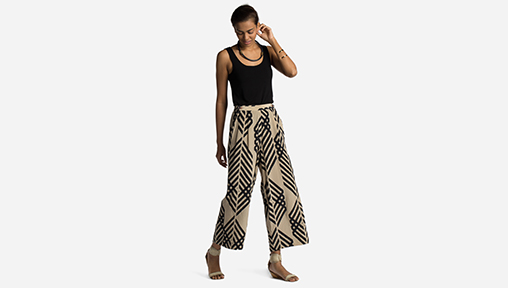 Inspired by the Vietnamese ao dai, this classic best seller is cropped just above the ankle – well suited for your travels or another day in the Sing city rain. The elegant streamlined silhouette is easy to pair with any type of top and one to wear across all occasions. The luxe crepe silk is blockprinted in the Leharia print.
This could be your next tropical wardrobe staple! Inspired by the length of the lunghi or sarong as seen in the hot South Asian, African and South Arabian region; the Lounge Lunghi comes in luxurious cotton linen. The straight leg folds flatteringly while the versatile wrap helps give you just the right fit.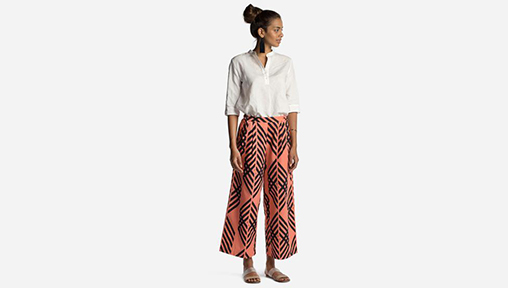 100% Organic Cotton Poplin using only Azo-free dyes means your fabric comes to you free of potential carcinogens – truly organic! The Watermelon Pink is ideal for that sojourn to Bali or Phuket, and the above-the-ankle crop ensures your travels are that much more comfortable; albeit super stylish!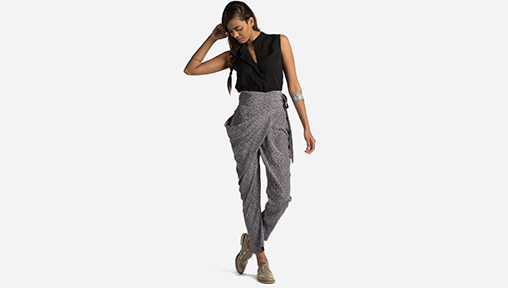 As with all Matter's clothing, this piece too has been tried on several women before the fit was perfected.  The edgier version of the Indian dhoti comes with side darts for a skimming effect. No loose pockets and fluffed up folds here; the side pockets include a concealed hem giving you that versatile wrap.
The 100% crepe silk fabric is one for all climates which means you can wear it through the summer in our city to cooler escapades on your journeys elsewhere.
To get yourself a pair of these ultra comfortable pants, visit Matter today! Alternatively, follow them on Instagram or Facebook!