Vanilla Luxury went to some of the best tailors in Singapore for men's suits to find out what is trending in 2019. Read on to find out how to stay at the top of your suit game.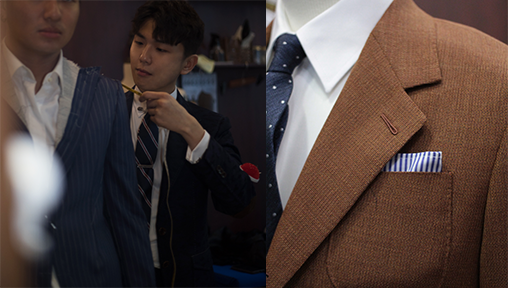 Finding the perfect balance between overdressing and looking too casual, the folks at Made Suits are here to help you find a style that suits you best. Unsure about what you want or have a lack of understanding of modern cuts? That's where they come in with their detailed consultation to ensure you find tailored apparel that adheres to your standards and makes you look your best.
Made Suits offers the bespoke suiting experience without the high price tag. The perfect men's suit should be well-made and personally-tailored with a touch of sartorial elegance. With thousands of fabrics and detailed customisation options available, Made Suits can give you the pleasure of finding the perfect tailored garment that is unique to your wardrobe.
Looking at the current trend where men are seeking unique designs beyond the classics, Made Suits are also able to produce unique designs such as Gurkha trousers, D-ring trousers, safari jackets, unstructured jackets, custom design polo shirts, casual denim jeans and chinos. Their speciality lies in one-piece collar shirts also known as the Cooper collar, an iconic cut for those who appreciate fine craftsmanship. Looking for finer details? Ask for a Milanese lapel buttonhole or doppia impuntura pick stitching and you've got yourself a flattering piece of tailored garment!
Address: 138 Robinson Road, #02-09 Oxley Tower, Singapore 068906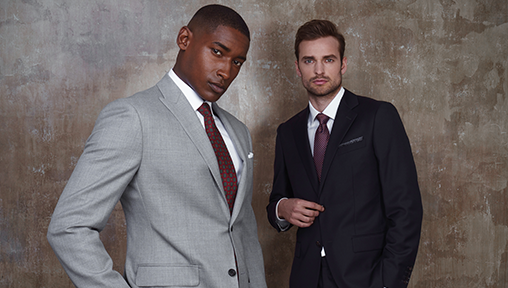 Because its second home is in London, Edit Suits Co. in Singapore has access to some of the most exclusive fabrics directly from the mills in the UK and Italy. Edit Suits Co. offers you premium custom-tailored garments at an unbeatable price. Whether it is 3-piece suits, tuxedos, shirts or chinos, rest assured you'll be satisfied with your items which all come with a 100% fit guarantee policy.
With thousands of quality fabrics and countless customisation options available, Edit Suits Co. can relieve much of the pressure of finding the perfect garment by helping you to create your own. In fact, more and more men are choosing to make various garments in different fabrics so that they can mix and match to dress for any occasion! Make two suits in different colours, customise your shirts, play around with the style of your chinos, and you've got a versatile wardrobe with just a few well-fitting pieces.
While blue and grey are staple colours in any men's wardrobe, more men are starting to experiment with different shades, patterns and weaves. Fabrics of Holland & Sherry or Scabal, for example, are really popular as they offer great versatility, especially in their lightweight ranges which cater really well to Singapore's weather. Book your appointment online to explore the range and more at Edit Suits Co.'s cosy Duxton Road Showroom.
Address: 35A Duxton Road, Level 2, Singapore 089499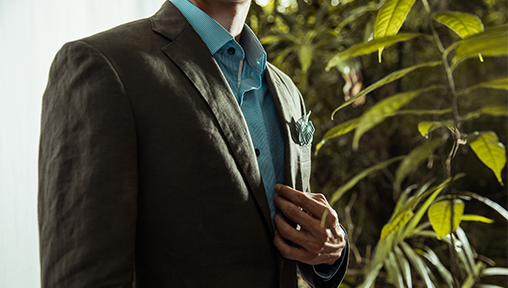 CYC, the heritage tailor in Singapore, offers you made-to-measure men's suits that you can rely on to take you through the important meetings, the photo opportunities and the family events. The new CYC Spring Summer 2019 Collection is inspired by the timeless hues of nature, designed to match existing pieces in your wardrobe. Think earthy colours with pops of colour here and there.
While basic colours such as blue and white are still best-sellers, CYC has noticed that more men are going for CYC's Paladino 3-D textured wool suiting fabrics as well as their Italian linen suiting fabrics. Best-selling brands include Thomas Mason, Albini, Alumo, Holland & Sherry, and Vitale Barberis Canonico.
The newly opened CYC store at Capitol Piazza also offers an interactive touch-screen 'Look Creator', which is basically a digital tool that helps you visualise your outfits with their curated range of fabrics, collar styles and buttons. They've also collaborated with bespoke shoe artisans ShoeArtistry to bring you custom made shoes that you can match with your suit! Try out their 3-D foot scanner, which aids the process of crafting the best shoe fit possible.
CYC is currently having their Great Singapore Sale promotion.
Locations: #01-26 Capitol Piazza and #01-06 The Fullerton Hotel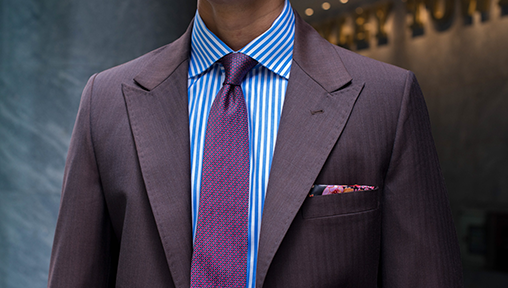 Perfect Attire is one of the few tailors in Singapore that offer handcrafted bespoke suits at prices that will not break the bank. Fully canvassed, pad-stitched lapels, Milanese buttonhole and a fully bespoke experience involving multiple fittings. Invest in two-piece tailored men's suits made out of exquisite Italian fabrics such as Ermenegildo Zegna, Vitale Barberis Canonico and Drago for prices starting at just SGD 850 and their house collection fabrics starting at SGD 650.
Blue has been the new black for some time now but clients of Perfect Attire are choosing even bolder colours like dark green or brown for their suits as well as a preference for textured fabrics. Instead of opting for the all too common broadcloth weave, there is also more demand for bold twill, hopsacks, flannels and other special weaves.
The preference for a cleaner look also has seen a rise in clients opting for side adjusters on their trousers instead of the traditional belt loops. For a casual look, linen blazers paired with cotton, linen or cotton-lycra stretch trousers have been on the rise. Bold colours like Gingham checks paired over khaki or dark grey trousers are being chosen.
Address: Oxley Tower, Unit 03-38, 138 Robinson Road, Singapore 068906