There is no finer place to view the finest jewelry collection than at the dazzling Singapore International Jewelry Expo 2018. This year's exhibition will showcase fine collections of luxury gem pieces from all over Asia from 26th - 28th July 2018 at Marin Bay Sands Expo & Convention Centre Halls A & B.
We've hand-picked 3 jewellers from Singapore, Israel and India that will be there personally at their respective booths worth meeting and viewing their collection.
1. Saagar Mehta from Infiniti Jewels (Singapore)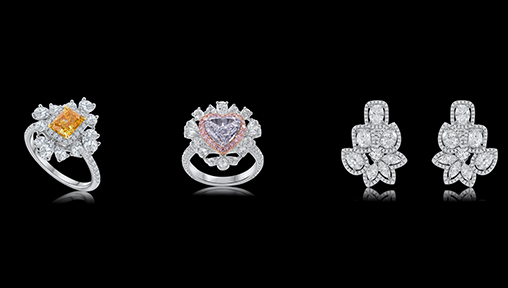 Bhavik Mehta founded Diastar Pte Ltd in 1982 which specialises in business-to-business dealings of diamonds. In 2014, his sons started Infiniti Jewels which specializes in bespoke diamond jewelry.
A custom jewelry design and manufacturing house, Infiniti Jewels offers fine diamond jewelry, customized for each discerning individual. Through a personalized jewelry design experience, in-house designers will transform your imagination into stunning and unique pieces that shine for a lifetime. Infiniti Jewels also carries an exclusive line of exquisite diamond jewelry including fancy coloured diamonds in pink, yellow and blue.
Their jewelry embodies special magic, conjured by a fusion of spirit and dedication, craftsmanship and high art. Infiniti Jewels provides consultancy by appointment to guide through selecting the right kind of jewelry to the right occasion.
Mor Brothers Diamonds, a brand mentioned in the same breath as the most important names in luxury jewellery,  is a branded diamond manufacturer company and a distributor of diamonds around the world. A family-based business, founded by Yohanan Mor in 1986.  Since then, the family-run business has developed the diamond and jewelry brand into a major global supplier of high-quality diamonds and exceptional high-end jewellery.
Renowned for creating an outstanding selection of exceptional diamonds collection and masterpieces from classical and contemporary designs to one-of-a-kind collectables. Share your ideas with Mor Brothers and they will work with you to make your vision a reality. Talk about what type and colour of metal you want, the shape and cut of the diamonds in the design and other details that will bring your masterpiece to life.
Mor Brothers also support the Kimberley process and you can rest assured that all their diamonds are conflict-free. Their manufacturing focuses on better-quality goods of SI quality or above. These are mainly round stones (0.01 points to 10+ carats), but they also produce fancy cut diamonds (0.20 points to 10+ carats). Mor Brothers handle GIA 'Triple Excellent' diamonds, as well as 'Hearts and Arrows' stones, DLR diamond reports and their house brand Amore certificate. Visit their booth H05 at SIJE to view their collection and meet them in person.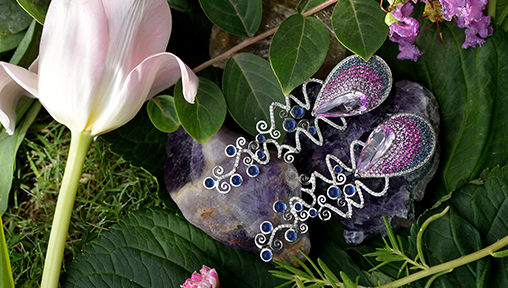 Kohinoor Jewellers, a brand that runs parallel with the timelessness of The Taj at Agra, has a legacy spanning more than 150 years. At Kohinoor Jewellers, it is believed that jewelry is not just a style statement but a mirror of one's personality. Hence, each piece of jewelry is meticulously crafted and created with a purpose to provide the sophisticated yet fashionable look.
Launched by the Mathur family in 1862, 'Kohinoor Jewellers is an extension of a family of jewellers, collectors and promoters of rare pieces of arts and artefacts. Their legacy and heritage intersperse to create and define the iconic luxury precious and semi-precious jewellery brand. Kohinoor Jewellers have even enjoyed the patronage of the royalty, influential businessman, head of states and celebrities over the years.
The jewelry collection by Kohinoor is a seamless fusion of timeless elegance and contemporary design sensibilities. Kohinoor Jewellers showcase an illustrious range of globally inspired jewelry ranging from the Indus valley civilization to the great Himalayan mountain range. The creations are the mélange of glittering traditions of India with a dash of modern styling.