"GIOIA" means "Joy" in Italian and it indeed is the feeling we get when we see precious gemstone and diamond jewellery. Based in Singapore, GIOIA Fine Jewellery focuses on bespoke and customised fine jewellery with coloured gemstones and diamonds.
Jewellery Designer Cheryl Woon
GIOIA Fine Jewellery is the brainchild of jewellery designer Cheryl Woon. A graduate from Nanyang Academy of Fine Arts with a major in Jewellery Design, Cheryl has been devoting her time and career into crafting bespoke and customised fine jewellery since 2010.
Accredited by HRDAntwerp Institute of Gemology as a certified Diamond Grader, Cheryl is pursuing her Gemological Institute of American (GIA) scholarship on advanced coloured gemstones.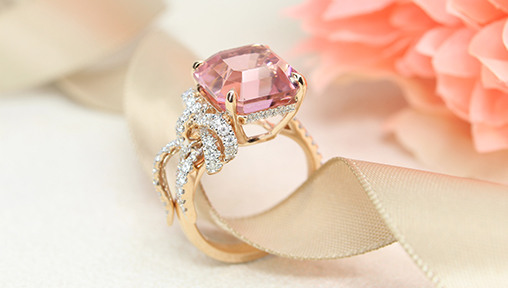 Every Bespoke and Customised Jewellery Tells a Unique Story
At GIOIA Fine Jewellery, every precious gemstone is one-of-a-kind to Cheryl, just like how her clients are to her hence she makes sure the process of customising your very own bespoke jewellery is an enjoyable and memorable one.
Cheryl believes that each individual piece of jewellery tells a unique story. She enjoys custom making each piece of fine jewellery as it is designed specifically for her clients.
"I was searching for an Emerald and at last, I got lucky and fell in love for one available at GIOIA Fine Jewellery. Cheryl and Clarence were very patient and helpful as I had gone to their shop several times and kept asking questions as I felt very comfortable. We discussed the design for my Emerald ring and the process of making the ring was quite fast. I got the ring I love and I am wearing it almost daily" shares Ella Tang.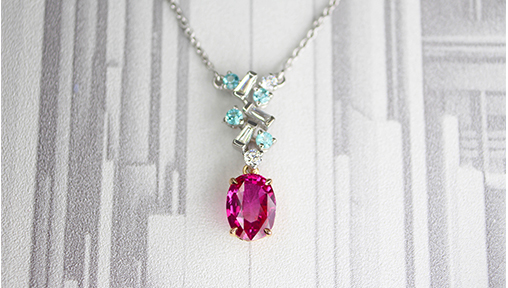 Selecting Gemstones
From selecting the ideal gemstone, Cheryl shares with her clients about the unique story behind each precious gemstone, allowing her clients to understand the rarity, the uniqueness in the gemstone that they have chosen.
Whether it is your birthstone or your preferred colour, clients spoil themselves with various coloured gemstones such as pigeon blood ruby, royal blue sapphire or neon paraiba tourmaline. Each precious gemstones is handpicked for its brilliant colour and finest quality.
As precious gemstones are getting much rarer than diamond, GIOIA Fine Jewellery has seen an increased demand for coloured gemstones when it comes to engagement rings or anniversary gifts.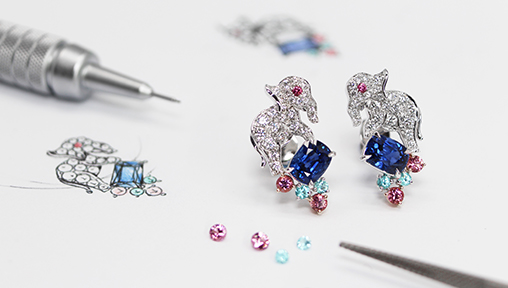 The Jewellery Design Process
After the gemstones have been selected, it is time to explore the different range of jewellery designs available. Whether you have a jewellery design idea in mind or open to exploring various design possibilities, Cheryl believes in giving her clients her uncompromised commitment throughout the entire process in order to design a bespoke, customised piece of fine jewellery.
Every piece of jewellery is created in close collaboration between GIOIA Fine Jewellery and their clients. With GIOIA Fine Jewellery's creativity and experiences, almost everything you wish for can be made possible without compromising on the quality delivered.
Cheryl believes that customised jewellery does not necessarily need to be expensive. She believes in understanding her client's needs, their budget, their preferred choice of gemstones. It is not a purchase of jewellery but, every piece of jewellery designed should be customised according to your style.
GIOIA Fine Jewellery is located at 10 Anson Road, #02-97A, International Plaza, Singapore 079903.