It's that time of the year again. Mid Autumn Festival falls on 24 September this year. Appreciate this lunar period by celebrating with these delicate and unique mooncakes.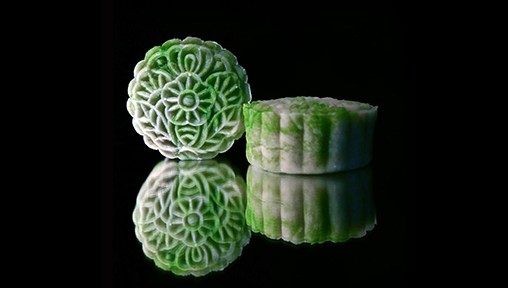 CreatureS presents its exquisite Mao Shan Wang durian mooncake for this year's Mid- Autumn festival celebration – The Jade Mooncakes 輝玉月饼. The translucent snow skin, is elegantly and individually hand-stained and the punchy Mao Shan Wang filling within is true to form. Each mooncake bears a unique marbling stain to create a visual texture inspired by the majestic and ever elusive Imperial Jade Seal 和氏璧 from the Qing Dynasty, China.
A set of four mooncakes are housed in an elegant, contemporary Peranakan-inspired packaging. It is believed in Chinese tradition that green Jade symbolized the five virtues of humanity, which are courage, modesty, justice, compassion, and wisdom. The CreatureS Jade Snowskin Durian Mooncakes can only be purchased online till 20 September 2018.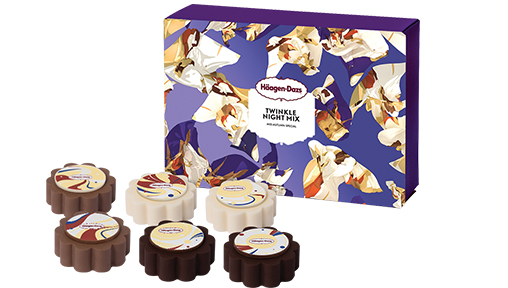 When mooncakes meet Haagen-Dazs ice creams. This year, Haagen-Dazs has rolled out five different sets of ice cream mooncakes to choose from; the Lune et Etoiles, the Twinkle Night Mix, the Mochi Collection, the Line Friends Collection, and the Crispy Collection.
The Twine Night Mix (featured above) is a set of six chocolate-coated ice cream mooncakes featuring four flavours - chocolate, mango, summer berries & cream, and vanilla. Available in-store at all Haagen-Dazs outlets, Tangs.com, and selected mooncake booths.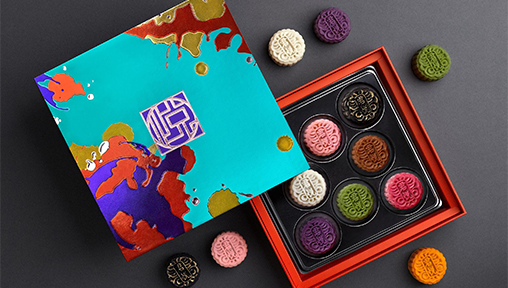 Known for its classic Champagne Truffle mooncakes, this Grand Hyatt Singapore has four new Snowskin flavours - Acai Berry Truffle infused with blackcurrant liqueur, Teh Tarik with Chocolate Truffle, Green Apple with Basil and Trigona Honey Truffle, and Black Sesame and Walnut Truffle.
In addition to refreshing snowskin flavours, Grand Hyatt Singapore will also offer traditional handmade mooncakes including Red Lotus Double-Yolk with Roasted Melon Seeds, White Lotus Double-Yolk with Roasted Melon Seeds, Sesame Lotus Double-Yolk with Bamboo Ash, and a White Lotus with Roasted Melon Seeds mooncake for those seeking for a more wholesome option.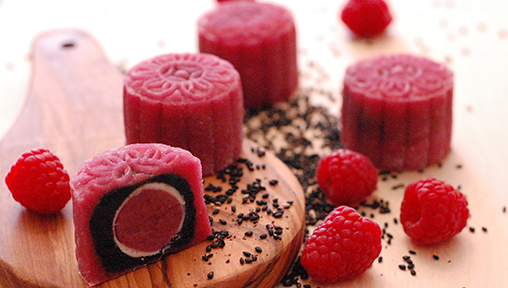 Simple Indulgence Patisserie offers a serendipitous mooncake collection for this Mid- Autumn Festival. Their delicate petite-sized snowskin mooncakes are freshly handcrafted works of edible art, made with a special house blend of flour, to flavour pairings for every design, each ingredient is derived from fresh natural sources that Simple Indulgence Patisserie is committed to. Real Food. Real Flavours.
The collection includes flavours such as Japanese Yuzu Truffle, Japanese Matcha Azuki Truffle, Black Sesame Raspberry Truffle, Sea Salt Caramel Chocolate Truffle, Butterfly Pea Gula Melaka with Coconut Truffle, and Traditional Pandan Salted Egg Yolk Lotus Paste.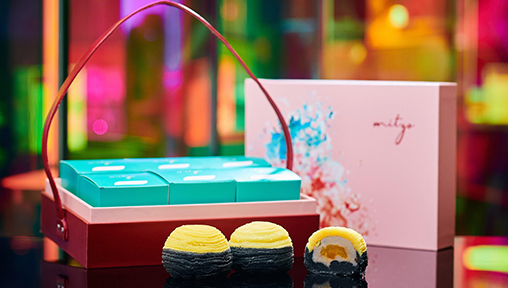 Mitzo departs from the usual doughy sweet treats to take on the lighter, more well-balanced flaky style of mooncakes. Each of these Housemade Baked Mooncakes is a delicate work of art from Executive Head Chef Nicky Ng.
Each mooncake is filled with a decadent and smooth yam paste balanced with the savoury salted egg. For added texture, Chef Nicky also incorporates crushed pistachios nuts into the yam paste for a crunch amidst the silky soft textures. The set also comes in a dainty, autumn inspired gift box, perfect for gifting this festive period.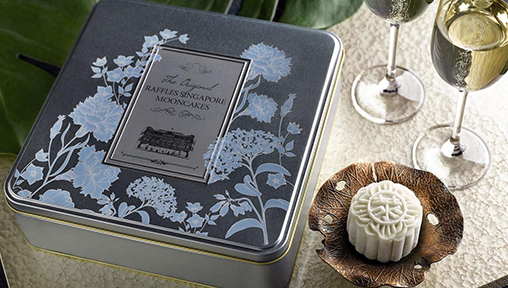 Besides their perennial favourite Champagne Truffle Snowskin Mooncake, delight in their charming Snow-Skin selection with their Chef's latest flavour this year, Açaí Berry and Chia Seeds Snow-Skin Mooncake. Well known as a superfood, rich in antioxidants, the delicate taste of the açaí berry is interlaced with organic chia seeds and Greek yoghurt, making this a nutrition-packed confectionery.
Other beloved Snowskin favourites returning this year are two handcrafted delights - the Earl Grey Tea and Pearl Snowskin Mooncake and the Cognac Truffle Snowskin Mooncake, which features a divine blend of brandy and dark chocolate ganache.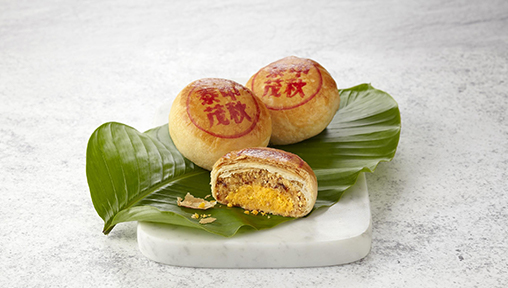 Thye Moh Chan, the long-standing local Teochew confectionery, continues to raise the bar with its collection of handcrafted, flaky-skinned mooncakes. This year there's a new flavour, Red Bean Mochi with Salted Egg Yolk, perfectly incorporating the subtle sweetness of fine Taiwan imported red bean and chewy mochi.
Alongside perennial favourites such as the Salty Tau Sar with Salted Egg Yolk, Sweet Tau Sar with Melon Seeds, Teochew Classic Double Delight, and limited edition selections like the Mao Shan Wang Durian and Yam with Salted Egg Yolk, these traditional creations are perfect complements to the Mid-Autumn festivities.