Boutiques is back with its annual gifting edition from 10th to 12th November 2017 at the F1 Pit Building. The three day shopping extravaganza will be complemented by a host of spectacular fringe activities and workshops.
Traditionally gift-centric with a focus on shopping for loved ones and spoiling yourself, the fair features over 200 independent, design-led labels. Shop an extensive selection across women's and men's fashion and accessories; home and decor; art and gifts; and children's apparel, toys, and accessories.
For more information, visit http://boutiquefairs.com.sg/.
Here are 10 brands to look out for.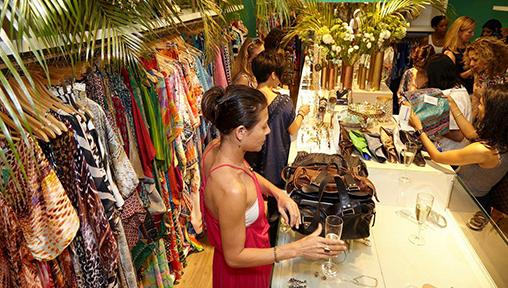 Fancy yourself some one-of-a kind summer wear? Simone Irani Resort Wear is the ultimate place for Singapore's most beautiful designer resort wear and accessories.
With bold prints, vibrant colours, and various styles, the store has got all the summer goodies covered - dresses, kaftans, swimwear, footwear and accessories. Perfect for Singapore's tropical weather, when it comes to chic, affordable style, it's the brand to go with.
Location: Cluny Court, Bukit Timah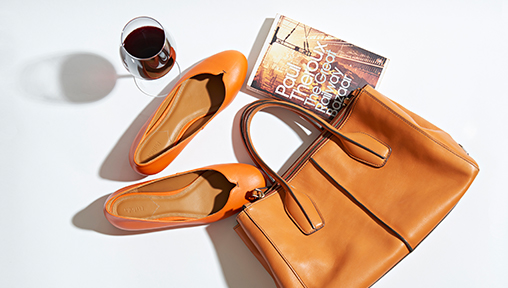 Palola is currently Singapore's only female Bespoke and Custom Made shoe makers. Every pair is handmade by three young Singaporean Shoemakers. The shoes are made almost entirely of full leather, and materials are imported from Italy and Spain. Most importantly, they are able to cater for different shoe sizes and widths for both left and right feet.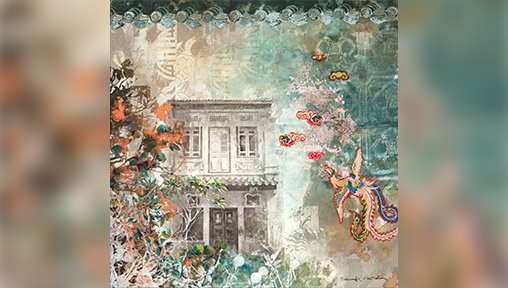 Talking Textiles is an interior design company that produces artworks and textile products for fashion interiors. The designs are hand printed using the silk-screen printing technique, resulting in outcomes that are unique and not mass produced.
These printed designs aim to invoke conversations, hence the name "Talking Textiles". The products 'talk' of Singapore through the stylized designs of Singapore's everyday objects. "The Pink Pagoda" (pictured above) will be launched at Boutiques as a limited edition 60x60cm canvas print.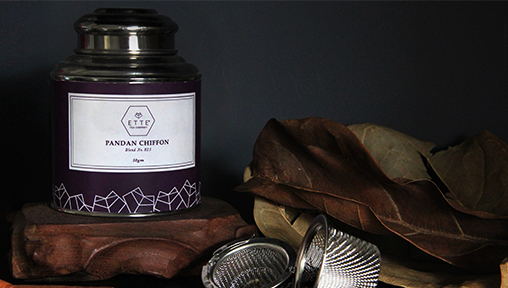 Ette Tea Company is a contemporary tea company specialising in tea blends with Singapore and South East Asian taste, with their main shop and atelier nestled in a quiet stretch of Kreta Ayer Road in Chinatown.
Combining the heritage and tradition of tea with modern and classic design, their aim is to make cool tea blends and present fine single-origin teas to aficionados everywhere.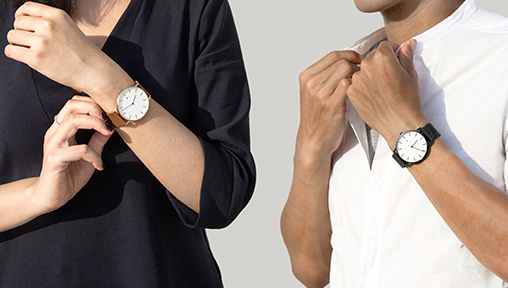 Established in 2014, Plain Supplies is dedicated to creating modern products that are well-designed, functional and durable for the everyday life.
They believe that less is more. The products are designed according to the notion that simplicity and clarity lead to good design, before meticulously manufactured with the finest materials and assembled with care.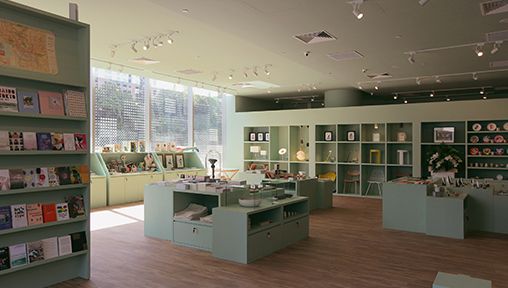 Established in January 2015, K+ is a curatorial space in Singapore set up to champion local
talent and creativity. K+ wants to help raise the profile of Singapore artists, designers and brands; and also to inspire consumers through the art and design we showcase.
The retail space houses a well-edited selection of literature, furniture, homeware and accessories to unique lifestyle products. Overseas brands featured include Don Fisher (Spain), Tools to Liveby (Taiwan), T-Lab (Japan), Love Mae and The Little Flame Co. (Australia).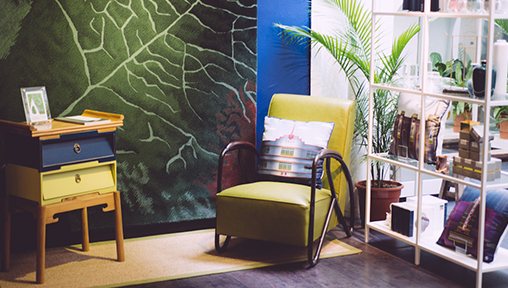 Intended at creating modern, relevant furniture and homeware for urban homes, SCENE SHANG offers affordable handcrafted furniture that rework Chinese design aesthetics and elements into contemporary furniture design.
Their brand philosophy stems from the founders' desire to dig deep into their roots in an immersive search for stories within Asian culture, aiming to create meaningful furniture that will help craft new stories to be passed on through the generations as treasured memories and family heirlooms.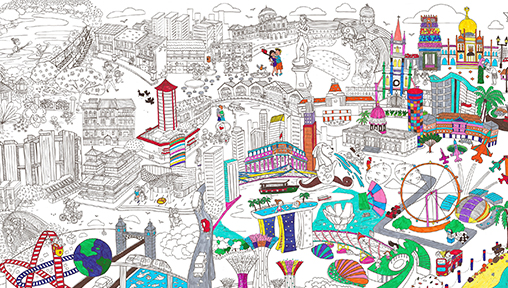 Ready to be coloured-in, Scribolo black and white illustration features Singapore's most iconic landmarks and atmosphere - a great playground for kids and family for hours of fun and relaxing.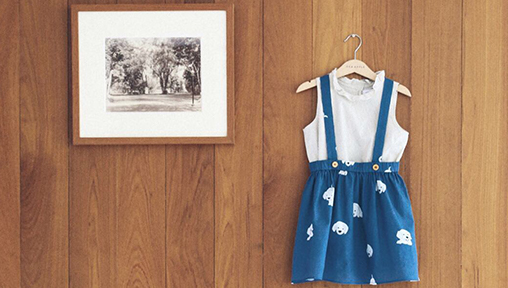 Sea Apple is a modern clothing brand for children founded in Singapore. They design for an urban contemporary audience; those who believe in the power of ideas and stories, in style that is relaxed but never boring, and in honesty and charm over perfection.
Since their launch in January 2016, the brand has successfully sold five collections and are currently stocked in Singapore, Hong Kong and Bali.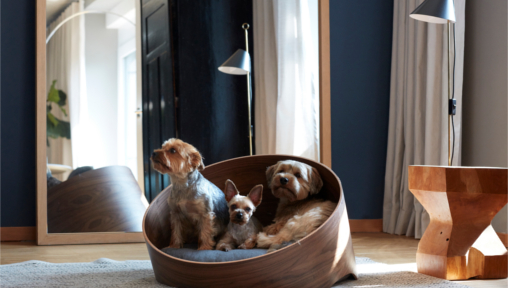 Swaggy Tails is a labour of love and fun; a curation of super stylish, exceptional quality products deserving of man's best friends. From the plushest pet beds, super stylish litter pods, amusing pet toys, gorgeous leashes and collars that add a bounce to every furkid's step, each product is made with great care by some of today's best pet designers from around the world, available only at Swaggy Tails.