Think wearing a face mask means there's no point in looking good? Contrary to popular belief - eye makeup, skincare, eyebrow embroidery and eyelash extensions are all the rage at the moment; worldwide and in Singapore. This means that even with half our faces covered, the need to look good in the eye area (or whatever's showing) is greater than ever!
So, whether it's going for a casual stroll or 'safe-distanced' meetings and dinners, dressing up your eyes is an easy way to stand out. Should you need some extra inspiration, these products and services will help your eyes shine and make you look fab even with a face mask on.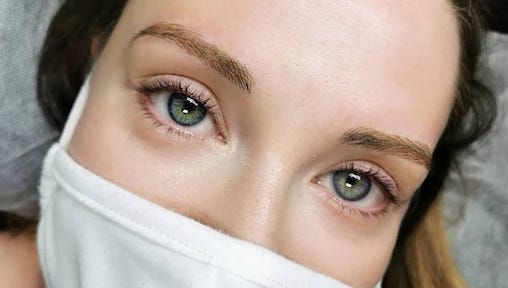 Did you know that Microblading or eyebrow embroidery can hugely transform your face? For peepers that speak volumes, even under a face mask, get perfectly groomed brows but only from the very best in the industry! Jo Artysan, is a market-leading aesthetic boutique that specializes in semi-permanent makeup solutions including Microblading eyebrows, eyeliner embroidery, hairline embroidery, eyelash extensions and lash lifting. 
Whether it's choosing the right frame for your face, or using fast-evolving industry trends, you know your eyebrows will be treated to the best in class bespoke treatments at Jo Artysan.
Why get your eyebrows embroidered done you ask? Eyebrow embroidery or eyebrow microblading process is a form of semi-permanent tattoo artistry where pigment is implanted under your skin. The best thing about this process is that you get fuss-free and groomed eyebrows, right from the moment your wakeup! No extra hassle with makeup or tools and wasting precious time through the day touching up. What's more, microblading or eyebrow embroidery can be done in 2 hours and will have your eyebrows sorted for a good 1-2 years!
At Jo Artysan, the belief that no one size fits all is what gets them rave reviews - their strong client base is strongly driven by referrals. This means you will be treated as a new client, with your own expectations and face or skin type. Every brow is crafted to match its individual - like an art, slow but sure!
From Microblading or eyebrow embroidery, Microshading, Ombre Powder Brows, Brow Correction, tinting, lamination and good old threading, you can rest assured that you'll walk out with beautiful and fuss-free eyebrows!
Jo Artysan, Midpoint Orchard. Hotline (+65) 8889 2880, Whatsapp: (+65) 8889 2880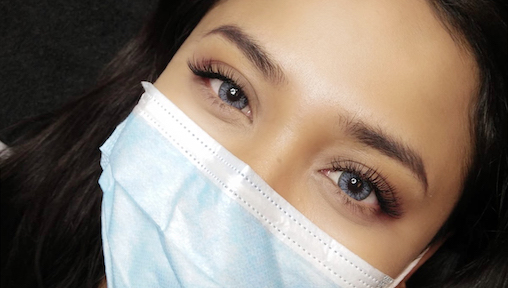 Thinking of getting eyelash extensions in Singapore? When your face is covered in a mask, eyelash extensions can really make your eyes and personality pop! And waking up to fluttery and gorgeous eyelash extensions that save you tons of time on makeup, is possible with Dreamlash.  With over 10,000 satisfied customers, Dreamlash has earned a reputation for providing natural-looking eyelash extensions to clients in Singapore. First time trying out our eyelash extensions?
You can get 20% off all ala-carte eyelash extensions services anytime, any day! From Korean classic lashes to their signature Magic Volume lashes that come in various materials, colours, thickness, curls and length - you are sure to be spoilt for choice when it comes to eyelash extensions at Dreamlash!
Expect to be served by a team of professionally qualified eyelash artists who will design a comfortable set of lashes most suitable for your eyes. Better still, they'll even protect your natural lashes!
Prefer a more natural route to long lashes? The Lash Lift at Dreamlash is a procedure where your natural eyelashes are lifted up with curling rods using a keratin-based solution. This procedure can last around 5-7 weeks, and they lose the curl as the lash cycle phases out the lashes.
Looking for self-expression via your makeup? It's plenty possible to look fabulous with half your face covered! Your make-up look can be extremely simple yet creative when you match your eye make-up with your outfit.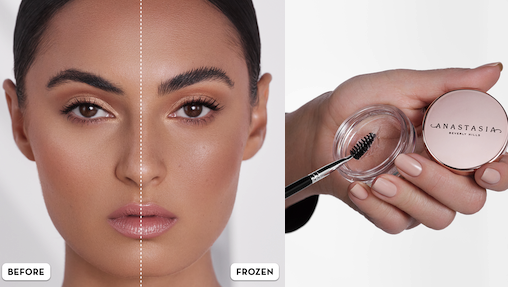 Anastasia Beverly Hills
Now that we've established how important your brows are for that well put together masked(or unmasked) look, here's how you can do them like a pro! Founded by 'Brow Queen', Anastasia Soare, Anastasia Beverly Hills is the go-to brand for impeccable eyebrows. With a range of eyebrow makeup available for both novices and experts, their products just make grooming those brows so much easier! 
Want to create microblading-like strokes? The Anastasia Beverly Hills Brow Pen is a superfine-tipped pen that is ideal for creating realistic hair-strokes that will give you most natural-looking brows possible with makeup. The formula glides on effortlessly with its amazingly, featherlight feel and gives the appearance of a much fuller look. The best part? This specially designed brush-tip won't clog or skip and is not made of felt!
Another star product the Anastasia Beverly Hills Brow Freeze Brow Styling Wax is from their Spring 2021 collection. Featuring a groundbreaking, universal clear wax formula that is suitable for all skin tones and brow colours, Brow Freeze provides long-lasting, extreme hold to lock eyebrows in place.
The brow styling wax lifts and sculpts every hair in place without leaving a stiff feel or residue. The result? On-point and trendy, feathered eyebrows that come with a long-lasting hold so you look fabulous all day!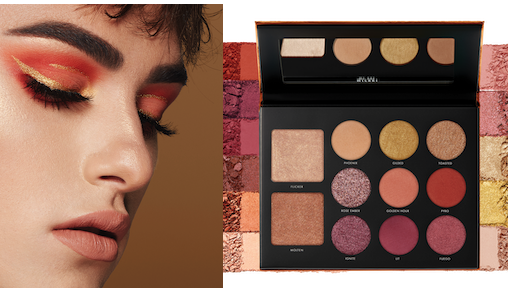 Milani Cosmetics eye make-up range is versatile, long-lasting with powerful pigments and great for every skin tone! It is built for boldness and designed for the daring to create electric eye looks that will make people stop and stare. Our favourites from Milani Cosmetics include the iconic Gilded Eyeshadow Palette, Stay Put Brow Sculpting Mechanical Pencil, Stay Put Matte 17 Hr Wear Liquid Liner and the 10-in-1 Volume Mascara.
You don't have to go bold to be noticed either - just go from smart neutral looks to the instant electric edge by blending shades and combining colours to unlock a new attitude! Did we say how wallet-friendly the prices were too? For the full range of Milani eye make-up products, you may find them available at Watsons and their e-store.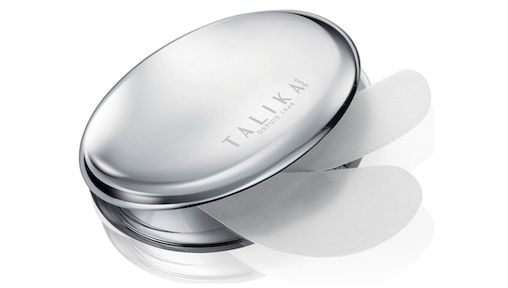 Whether it's all that Netflix you are watching or the constant use of your laptop, it's obvious that your eyes are suffering more than usual. Lockdown has brought many things to the forefront, the need for proper skincare for the eyes being an important one. If you've used Talika's best-selling eyelash growth enhancer(Lipocils Expert), you know they mean business when it comes to the health of your eyes and the skin around it.
For peepers that speak volumes and minus crepey lines, give the Talika Eye Therapy Patches a shot. A radical solution to combat wrinkles and creased eye contours, Eye Therapy is the first cosmetic application of a post-surgery, technological discovery, offering exceptional features, benefits and efficiency.
It is a unique technology, totally innovative in its use and action. Reusable, even washable, it produces gradual and controlled diffusion of the active ingredients, stimulating the skin surrounding the eye area to a younger and smoother appearance in just 30 minutes.
What's more, the Eye Therapy Patch comes complete with 6 pairs of patches plus a storage jewel case for the patches. You can always top up on Eye Therapy Patch refills as well!