Tarot Mamta from TarotinSingapore has her January predictions of the magical combination of sun signs and tarot cards ready. This mystic pairing will give you a sneak peek of what's in store for you; let the intuition of the cards draw you in and show you the way.
Sagittarius Tarot Card of the Month - The Magician
You will be busier than a beaver this 2021, dear Sagittarius, you have never feared hard work and it might just be what the doctor ordered. Your stars are aligned in a way to help you achieve more than you think this year, and go further than you believe is possible right now. Trust yourself, and the Universe will take care of you. You are an entrepreneurial character, innovative and inventive, and now it's time to put those skills to good use. You can use the potent energy of the new year to build something of importance and substance for yourself and your loved ones. Seek for mentors or people you can get guidance and direction from, this year can be what you make of it, so pull up your socks and get ready to rock your world.
Career: You will enjoy many positive changes in your career and at your workplace. If you are looking to change direction or even try something new, you will attract the people and circumstances to do so. You can make your financial dreams a reality if you put in the practical work.  Blessings and good fortune pave your path of career, especially in the second half of the year.
Love: You have drawn the tarot's wish-come-true card, and you can use it to attract the ideal love life. Life is too short to commit to a relationship that is draining or negative, if you feel that you can't see a future, then walking away would be the best way forward. 2021 also prepares you for a big romantic declaration or an engagement. If single, things are stirring within, deep down, that will drive a totally new and inspiring love chapter in your life.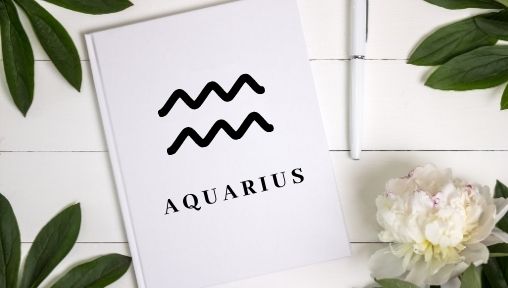 Aquarius Tarot Card of the Month - The Chariot
Let your bad habits, ex's and nightmare all stay back in 2020, as you ready to welcome 2021. You will be the most positive zodiac sign this New Year, your stars and your planets will help you make smarter choices in all the aspects of your life. You will find the inspiration, courage and the grit to live with a beautiful open heart and share your authentic self. Your stars encourage you to be specific, fearless, and transparent about your goals. This year can bring relationships, lifestyle changes, new role, job or side-line venture. You will find your niche and bring in great energy to everything you do.
Career: Your stars will push you to look, examine what you would require from your career on a deeper level. Are you happy working? Has this been your passion? So much of what you feel is based on what you choose to see — expand your perception for healing results. 2021 will give an opportunity to work for more than just a paycheque, grab it with enthusiasm. 
Love: When it comes to love in 2021, it might take a backseat in your life, perhaps you feel unsure about your current relationship, or you don't know how you feel about your partner, or you're not really even sure what you want right now. It would be okay to allow yourself to focus on other aspects of your life. Just make sure that you are not holding onto a relationship that's close to its expiration date. Be clear with your needs in matters of love.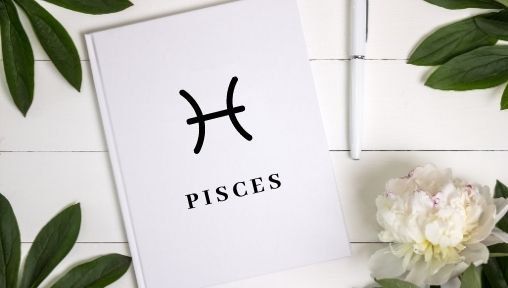 Pisces Tarot Card of the Month -  Temperance
Balance will be the main mantra for the New Year, Pisceans, you will learn how to strike a balance between your head and heart, work and play. You may have to try several approaches to things before you find what is truly right for you. Don't be afraid to try something new or out of the norm. You will be able to find a good balance between what is going out and what is coming in 2021. However, if you need to increase or collect your earnings, you are going to have to ask for what you deserve. Have courage and pride, and you will not fail. Meditation and yoga will help you listen to your inner voice and connect with your higher self.
Career: maybe things would have slowed down a bit in 2020 but you've tightened your belt and paid your dues, 2021 is your time to reap the rewards. Though it was a trying year, you have definitely learnt and grown a lot in the process. You now know for sure where you want your career to head towards, make your long term plans and get cracking on how you would like to make them happen.  Watch for power trips and outsized egos as someone could attempt to pull rank.
Love: Money matters will start to affect your relationship if you are not being transparent about your loans or your expenses. You will need to be more respectful and even honest with your partner. The planets are transiting in a manner that can bring about jealousy, possessiveness and resentment to the surface. All in all, you will have to see what a commitment actually means to you and how do you want to proceed. If single, 2021 would bring you a lot of options and hence cause confusion.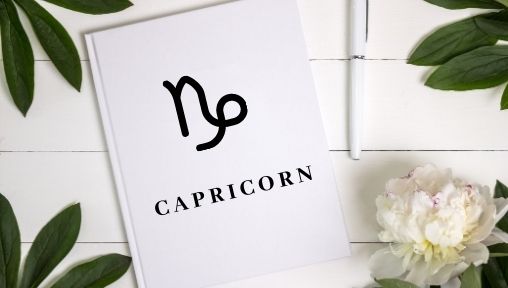 Capricorn Tarot Card of the Month -  The Hermit
2021 would be the Year where you would want to take the inward journey, you may even more so be in the frame of mind that you need some time alone - don't be afraid to take it. You are busy trying to figure out what it is that you truly want from your career, relationships and life in general. You may also be trying hard to figure out what people's true intentions are or to understand someone's truth. Don't feel that you have to do it all on your own, ask for help if you need it to gain different perspectives, more information or even a second opinion. Did 2020 feel like nothing but work, work and more work? The New Year will bear the fruits of your labour. If you're investing, put your money in conservative stocks/bonds/money market with really good track records. This is not a time to gamble. Honour the need that you may be having to withdraw into yourself. You will soon be feeling much more social, so don't push yourself at least for the first quarter of the year. You will emerge from this experience feeling refreshed and renewed.
Career: Just like plants that need water and sunshine, you will also flourish with a walk in nature. Your best ideas and plans will happen when you are outdoors. Be mindful of suppressed or pent up emotions that you might nurse against your colleagues or seniors. Find a safe and acceptable outlet to vent your frustrations. If you are looking for a new job or to change your career, 2021 will make it happen for you in the second quarter of the year.
Love: Marriage and long term relationships need a lot of work and the will to stay committed. As partners, you might have been moving in different directions for a while now. Make sure to take the time and effort to stay connected in order to keep the spark alive. Many a time you don't know what you want until you lose it. Make an attempt to save what you have before you go looking for something new.
Aries Tarot Card of the Month - The Emperor
Dear Aries, if you have been waiting for a sign to know if the universe had your back or if it's looking out for you. January will come bearing all the signs and gifts to make 2021 your year. You deserve to let your hair down and breathe. After the chaos and unexpected turn of events that 2020 had, the New Year is definitely what you have been waiting for. Don't expect an easy year but do expect to have Lady luck by your side, the first half of the year will be spent in putting the pieces of your life back together. The energy for the year will keep you in good spirits and bring you joy and happiness. Don't take drastic steps or unexpected leaps, if you're online shopping to cope with anxiety from financial stress, you may want to consider creating a budget and sticking to it. 
Career: 2021 will make work and career matters the highlight for the year for you dear Aries. Throughout the year you will be attracting lucky breaks and opportunities. Whether it's starting your dream project, finding funding for an ongoing project or landing the dream job. You have it on the cards and in your stars to shine bright and long this year. Dress for success, wear a smile and get ready to soak up the good times.
Love: Take slow but steady steps and think twice or even thrice before you want to make a commitment. Maybe you still want to keep things casual, 2021 would be a year to be careful with romantic relationships. Before you consider making any new major commitments, like moving in with a partner, you have to clean up the lingering messes from your past relationships. Stability, many times looks very boring but its more long-lasting than temporary excitement. Don't confuse what comes easily for being boring. Drama doesn't always equal passion.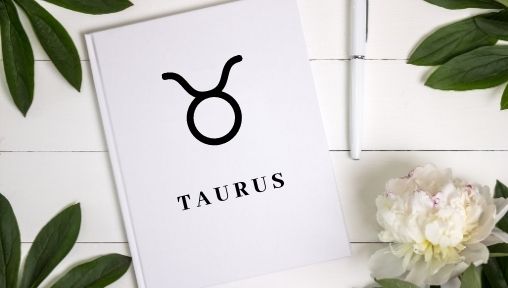 Taurus Tarot Card of the Month - The Strength
Growth and prosperity, dear Taurans that in two words sums up what 2021 has in store for you. Your world of opportunities will keep turning, and hopefully, some of the mess made in 2020 will start to get cleared up. Your planets and its movements promise an upward swing in your power, respect and status in society. You will attract and benefit by rubbing shoulders with famous influencers or even A-list socialists. What can you bring to the table, Taurus? Think of the skills and talents you might merge for mutual gain. With strong and powerful stars on your side, you can make this this Year what you desire it to be. As you get ready to rock your world, be sure to share your fortune and its rewards with friends and family. Try not to be too self-involved, your loved ones might land up fighting for your attention.
Career: You will need to be careful of being influenced by peer pressure, you need to be clear and sure about what you want from your career and what your goals are, don't go with your flow. Set targets for yourself and gain a fresh perspective and sow the seeds for your future. You will have to put in the work, brush up your resume, get some professional head shots, get in touch with head hunters. The universe will bring you a plum opportunity that you have been waiting for.
Love: Get ready for an off-the-charts 2021 when it comes to love, dear Taurans, the only word of caution would be that you don't react to what's being said—first, find out what your partner means before jumping to conclusions. And choose date ideas that are budget friendly and creative, try going to a cooking class together instead of eating out all the time. If you are single, the person you have been crushing on will reciprocate and it could be a start of a lasting relationship.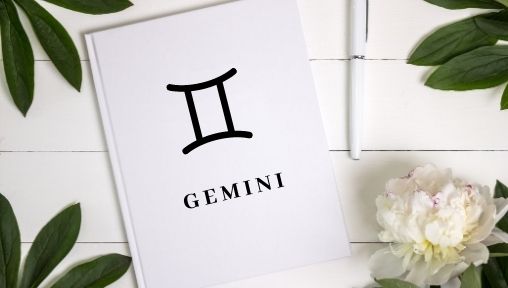 Gemini Tarot Card of the Month - The Lovers
As you are all set to dance your way into 2021, this year will have you consider between two extremes. This is something you twin stars are naturally gifted to do and the New Year will have you dealing with duality. It could be that your heart is telling you one thing, and your head, another. In general, the thing to do is (within the bounds of your morality) to follow your heart. Many a time there are only two modes that any of us are operating under at any time - fear or love. When you can, choose love. Keep your optimism buoyed while of course not ignoring obvious precautions about your health and safety. You will also be welcoming a lot of fascinating people to enter your orbit and this energy will continue the entire year-round.
Career: 2021 brings the message loud and clear for you, dear Gemini. You will need to keep an open mind and your ideas of how successful you can get, don't limit yourself with mental boundaries you have for yourself.  Can you make your money work harder for you? Team up with someone for mutual gain? Network and reach out to the power players. Ask for what you want, shamelessly and own your potential. This year could present you with an unexpected opportunity to bring in a larger lump sum, pay down debt or take a plunge into a surprising joint venture. Sky will truly be the limit in 2021 for you, make the most of it.
Love: This New Year will bring love in the centre of your life, this is either a new relationship or a powerful re-bonding of an old one. Either way, you will be quite happy about how romance is going and others will likely remark that you are glowing. On the upside, love will soften you and make you comfortable to become more vulnerable to receive and accept in refreshing and heartfelt ways. Letting go of control is good for you, and surely will bring some important inner developments. If single, your family or friends will be eager to play cupid and pair you with someone.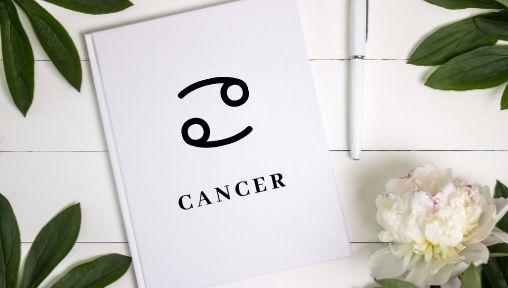 Cancer Tarot Card of the Month - The Wheel of Fortune
Maybe the best way to start 2021 after the confusion and chaos that 2020 bought, would be to take a break. Even if it's just for the weekend, it will be a refreshing way to tap into your creative and innovative energies that the New year would bring into your life. Money, contracts and new projects will be headed your way now. Things should be on a very important, positive upswing. You will need to be extra careful to not break the law or take any kind of undue risk or you could end up paying a hefty fine/insurance rates. Caution will pay off. If you have spent 2020 in thinking and making profitable items or plans, this year would be a good time to market and spread the word. Get ready for a dynamic year that would appreciate your novel ideas starting this January. 
Career: Your efforts, ideas and contribution will be closely watched and noticed by your superiors. Especially, the first quarter of the year, it will be important to put in those extra hours and pay attention to detail. These efforts will pay off in the long run and you will be given unexpected opportunities to excel and prove your mantle. This year will not be the time to slack off, get with the program before any permanent damage is done to your career.
Love: When it comes to love, this year will remind you that it's important to let go of the past and any wrongs that you perceive were done to you. Letting go of your need to be right will go a long way toward helping you to feel better. A budding relationship could advance to the next stage of commitment if you want it to. Even if you opt for scaled-down celebrations, do small things or a kind word to show your appreciation for each other.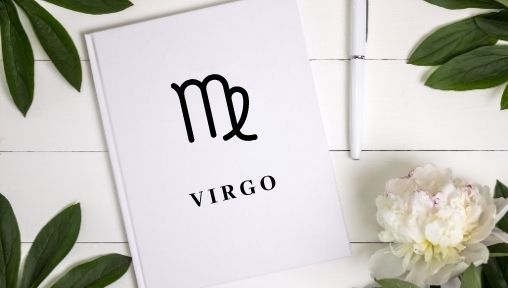 Virgo Tarot Card of the Month - The Empress
In 2021, dear Virgo, get ready for the feels; the New Year will give you a lot of opportunities to use your emotional energy to connect to people, situations and even your challenges in a very unique way. Things that you have been postponing or procrastinating about. Will move ahead with full gusto with just a hint of creative effort. You will be on top of your game, while you will want to take action around expressing your feelings, there will be uncertainty around how you can let others know exactly how you feel. Go with your intuition and if you feel you need to guard yourself or that you feel safe only with your inner circle, definitely trust your gut. There will be a surge in your productivity and enthusiasm. There will be a positive flow in whatever you do. You will also have a renewed interest in your life. At the same time, when things will be moving in the right direction, you will have to be very careful. A little carelessness may turn out to be expensive.
Career: At times, right-brained challenges can benefit from left-brained solutions even regarding your career. You will welcome an unexpected financial windfall in the form of bonus or payouts, it might seem a bit farfetched with the pandemic in view. Connect with like-minded people who share your same vision for the future. Make detailed lists of what you seek to achieve this year, and make a point of keeping a close eye on your schedule.
Love: The New Year will bear witness to how you can balance the 'me' with the 'we' - how do you maintain a sense of individuality yet merge into one? Get creative while sticking a balance, if you are looking to welcome a baby into your partnership, 2021 would be the ideal year. In order to keep the spark fresh, it's important to put the work into relationships. If single, you will be able to meet someone with a lot of potential. If an ex-flame comes knocking, you should think twice before making the same mistake twice.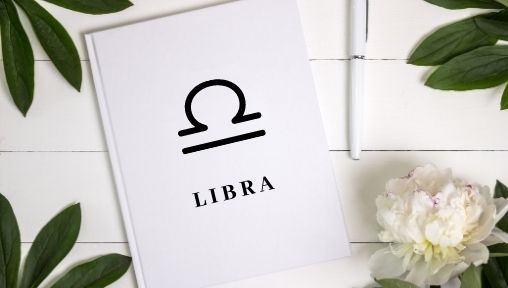 Libra Tarot Card of the Month - The Sun
2021 has issued a stay-positive notice to you dear Libra, this year you will to act on both your long-term and your short-term plans. Think, wealth vs money, investment vs spending. Look far ahead, and imagine the lifestyle you want to work towards. You will have to be a bit gentle and compassionate with yourself, having goals and ambitions is a good thing but when life throws you curveballs, you need to be flexible enough to tweak your timelines. Your energy and your mood will be contagious, use the first part of this year to tune in as your vibe will attract your tribe.
Career: You will need to see if the direction that you take in your career going to be the ideal one for you or not. The beginning of the year you might feel that your professional The direction of your professional life seems uninspiring and confusing. Before fully committing to a work venture, think about whether take it on at the moment. You may feel as though you're not ready now and need more time to glide into this new role.
Love: Dear Libra, you will not have the emotional reserves to deal with conflicts or difference of opinion. You might feel like you are on your last fuse when it comes to finding a compromise with your partner. It's essential for you to know your personal boundaries before you let other people push and pull at them. Standing your ground will not only help to transform the relationship, but also make you feel more in control of matters.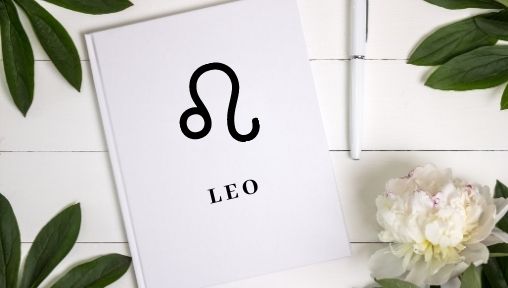 Leo Tarot Card of the Month - The Moon
Give yourself a pat on your back for having survived the challenges that 2020 had presented, 2021 will bring massive change for you on both professional and personal levels, as the stars push you to look closely at partnerships of all kinds. The main lesson for this will be to practise patience and learn to wait for the things that you deserve. Don't settle for the first thing or option that comes your way, wait and see if that's what you really want. As you are ready to soak up the goodness of 2021, you do need to remember that even healers need healing. Take care of yourself and the thoughts you nurse, what you think can make a big difference to your mental health. Throughout this year, you will benefit from a continuous flow of income, which will offer financial stability.
Career: Expect a major career development by mid-march, while it's important to stand up for yourself you will also need to ensure that your job is safe. Survival is crucial, and its easier to look for job options while being employed. Change will come and with your work ethic and hopeful spirit, you can push through this time period.  2021 will encourage you to level up and make your talents known. This is not the time to be passive, Leo, go out there and get shit done.
Love: 2021 will seriously help you take stock of which relationships will lift your spirit and which are draining the life out of you. It will be a fantastic time to open up honest conversations between partners. You will need to understand if your partner is ready for your honesty, read the room before you share your truth. If single, You may meet someone and develop strong feelings for and you will get clarity on whether you want to take it forward.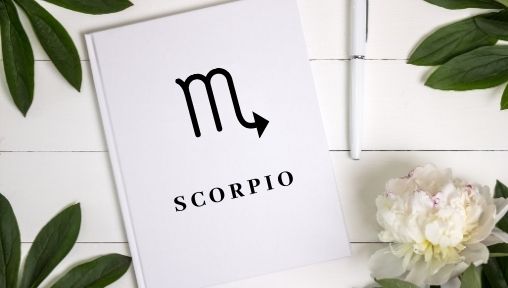 Scorpio Tarot Card of the Month - The World
2020 might have felt like squeezing into a pair of shoes that was a size too small. 2021 will be proof that growth does not come easy, have you been thinking of picking up an online course? Or upgrading your skillset? Especially your soft skills. No matter what you want the cosmos will encourage you to lay a strong foundation down for your future. You will also be able to save money and create stability for yourself and your family. It would be a shame to let self-doubt muck things up for you, don't shy from asserting yourself and putting extra effort in maintaining your contacts and brushing up on your networking skills.
Career: You can work towards thinking of out of the box ideas and solutions for the challenges that you may face at work. Teamwork will be the key for 2021, you will need to be flexible and accept help or offer help when required. This year will test your leadership and your co-operation skills, so don't hesitate to get your hands dirty when required.  
Love: Love will be on the fast track this New Year, romance will be in the air and you would feel like a million things are happening at the same time. Your stars encourage you to be honest with your thoughts and your intent and share with your partner what you truly have in your heart.  Don't hold back from honouring your sentiments, embrace your heartfelt feelings now.
For personalised Tarot Card Readings, WhatsApp Tarot Mamta at (+65) 9749 9287.