lifestyle
US Ambassador, Kirk Wagar Shares What He Loves About Singapore
Published Date
: 06 Jan 2017 10:00

Vanilla Luxury chats up with his Excellency Kirk Wagar who was sworn in as the United States Ambassador to the Republic of Singapore
Kirk Wagar was sworn in as the United States Ambassador to the Republic of Singapore on September 4, 2013.  Vanilla Luxury chats up with His Excellency who is known for his forthrightness before he leaves our tiny red dot.
Vanilla Luxury:  In your three years serving as US Ambassador to Singapore, what have you grown to love about Singapore?
Ambassador Kirk Wagar: One of the things I love most about Singapore is the diversity. Much like my hometown, Miami, Singapore is a cultural melting pot which merges languages, food, fashion, culture and the arts.  I feel very much at home and yet very stimulated because Singapore's cultures were new to me when I arrived in 2013.
Vanilla Luxury: Are there any aspects that you are still not accustomed to?
Ambassador Kirk Wagar: I definitely don't understand how most Singaporeans are so passionate about durians! I tried them once and will be very happy if I never see another durian again.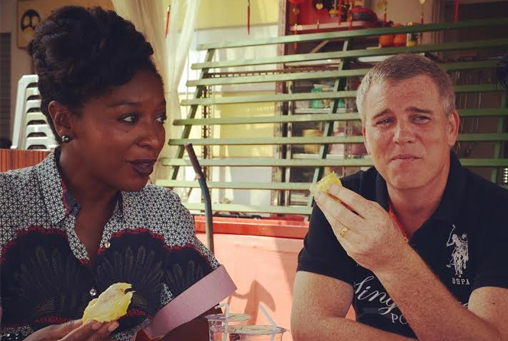 Vanilla Luxury: What will you miss the most about Singapore?
Ambassador Kirk Wagar: I will miss the people most.  My wife Crystal and I have met people from all walks of life and made lifelong friends with the most amazing, kindest, smartest, funniest people here – both Singaporeans and expatriates.  We have enjoyed engaging in both serious and lighthearted ways with diverse communities throughout Singapore.
I'll also miss the job itself because I won't be able to recreate this experience ever again.  It has been the most humbling experience of my professional life to serve as President Obama's representative to Singapore.  Working with the Embassy staff is amazing.  Singapore is the second most requested destination for U.S. Foreign Service Officers, so you can imagine the caliber of people with whom I work.
Vanilla Luxury: Singapore is known to be a haven when it comes to food. What are some of your favorite local dishes?
Ambassador Kirk Wagar: I've tried lots of local dishes and I've got to say, Crystal and I are both huge fans of Singaporean cuisine.  In a food diplomacy video series with popular food blogger Leslie Tay (ieatishootipost), we tried local food such as Bak Kut Teh and Cze Char.  One of our favorites has been Peranakan food at PeraMakan.  I can't just pick one dish, but the ayam buah keluak is a personal favorite of Crystal's.
We also love the crab bee hoon at Sin Huat for its serious wok hei (I learned that term from Leslie).  We brought some friends from out of town there and there wasn't a drop of food left on our plates!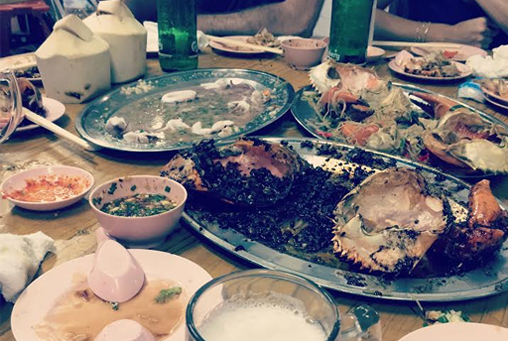 Vanilla Luxury: During your stint here, we are sure you ventured around Singapore a little. Are there any hidden gems that we should definitely check out?
Ambassador Kirk Wagar: One of my favorite areas in Singapore is the Arab/Middle Eastern enclave around Arab Street and Bali Lane.  I'm not sure if this can be counted as a hidden gem as it's a popular spot, but we love the bespoke cocktail bar, Bar Stories.
Another speakeasy I love is The Secret Mermaid, which probably has the most comprehensive collection of American craft spirits I've ever seen.
As for getaways, I like the secluded Telunas Private Island.  I like the idea of disconnecting from the world and just doing nothing on the beach.  If you don't know where these places are, I guess that is best so that they can remain hidden gems!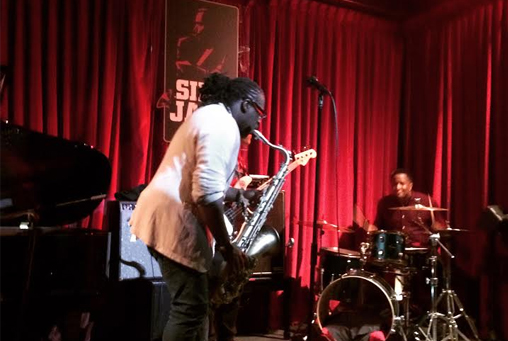 G is the Editor-in-Chief of VanillaLuxury.sg and covers all topics that interest her. When not focusing on the latest luxury trends or crafting marketing strategies for her clients, she is busy honing her PR skills through hosting events. Follow her on Instagram at @GursheelDhillon for a peek into her daily escapades.