Yung Raja is a first-generation Singaporean Rapper and Songwriter with origins from Tamil Nadu. Yung Raja started by composing songs which introduced Tamil words into mainstream Hip-Hop music. His first hit "Mustafa" has over 1.8 million views on YouTube. Yung Raja has also collaborated with Singapore's First Burlesque Artist Sukki Singapura on Singapore Social which aired on Netflix.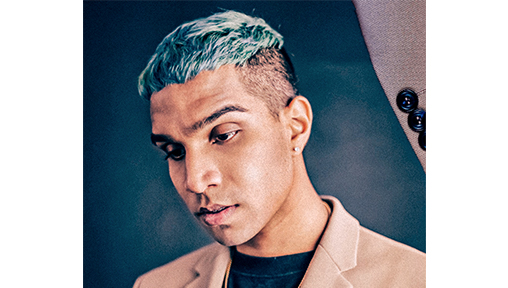 Vanilla Luxury: In your own words, tell us who Yung Raja is? 
Yung Raja: A young boy who raps in English and Tamil to unite the two worlds of influence.  
Vanilla Luxury: Has being on the Netflix Show, Singapore Social, changed anything for you?
Yung Raja: It has been a cool experience sharing the screen with my friends on Netflix. Some people even sent me DMs saying they saw me on the show!
Vanilla Luxury: Out of all the various businesses you could have collaborated with, why did you say yes to a fragrance with Maison 21G?
Yung Raja: Having the opportunity to create something that is uniquely you is rare. I've been blessed to have been given the chance to explore fragrances that deeply resonates with me so as to create a fragrance that I can call my own. 
My first fragrance "Royalty" by Maison21G is something I can share with the people that have been supporting me since day one. It is a creation by me for the ones I love.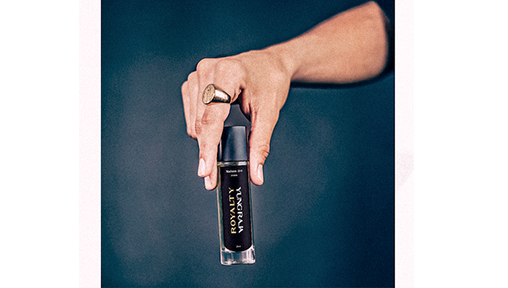 Vanilla Luxury: Tell us more about your latest fragrance "Royalty" in collaboration with Maison 21G.
Yung Raja: With the guidance of Johanna, the Founder of Maison 21G, I handpicked all 4 ingredients that go in my first fragrance "Royalty". 
Orris is one of the rarest ingredients in the world and costs $50,000 a kilo. 
Sandalwood is my Grandma's favourite and it definitely represents my Indian heritage.
Lavender to ensure all-day freshness, especially in Singapore's climate.
Lastly, Tonka which smells a lot like Vanilla but is more gentle and sweet like me.
Vanilla Luxury: What's next in the world of Yung Raja? What can fans look forward to in 2020?
Yung Raja: More songs, more collaborations, and bigger moves as a team. At the moment, my label MADEYOUFAMOUS and I are working on a lot of things which are top secret and we can't wait for 2020!