She's known as the modern Asian role model, Mashable has referred to her as "the kind of person who electrifies the internet", Facebook chose her to represent what "International Women's Day" is all about, and her fans include Cherie Blair, Bill Gates, and Buckingham Palace.
Sukki Singapora, who has been performing burlesque since 2011 is Singapore's First-ever burlesque artist at the age of 26, and after legalising burlesque in Singapore in 2015, the 17.5-inch waist (corseted) bombshell and Time Out Singapore's "Arts Hero of the Year" has only just begun. 
The Burlesque artist most recently made her television debut on the Netflix Original Series, Singapore Social revolves around the lives of Singapore's successful youth as they defy expectations and traverse the tricky terrain of career, romance and family. The Netflix Show, Singapore Social premiered in November 2019, releasing all eight episodes at once.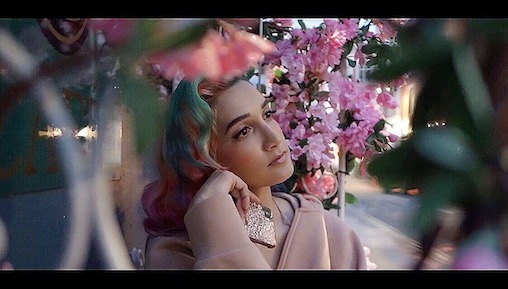 Vanilla Luxury: You come from an Indian-Singaporean background. Tell us a little bit about your family and how you made a 360-degree shift from being a technology geek to a burlesque dancer - the two are poles apart!
Sukki Singapora: They certainly are! I'm from a very traditional family, both my parents are doctors, and so when I was growing up, although I had a huge affinity for the arts, they were definitely keener on the sciences. As such, despite being trained in classical ballet from the age of 7, I ended up in IT after majoring in science. But the pull of Arts was something I simply couldn't ignore, and so when I heard about burlesque, it was as if that was a sign and I don't know what possessed me, but I knew I had to do it! I went from part-time performing to quitting my job, and the rest is history!
Vanilla Luxury: How did you learn to transform your entire look? That can't have been easy. Did you have a coach or mentor?
Sukki Singapora: Yes, going from traditional geek to burlesque showgirl was certainly a transformation! It wasn't overnight either. At the start, I thought that in burlesque you had to imitate the old Western stars such as Marilyn Monroe, and it wasn't until later I began to create my own authentic look after discovering legends such as Barbara Yung. But everything I do in terms of my style and look is all me. It's something I'm passionate about - even down to my hair, I love being able to play with my look as an extension and expression of my Art, I've never had a mentor. It's hard to find one when you're the first at something!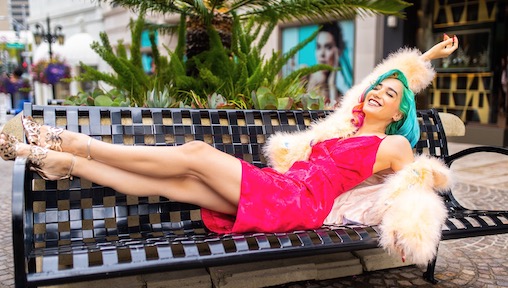 Vanilla Luxury: What are your top 3 pieces of advice for women, who, as you did, want to make a total career change, or who want to take a more daring approach to life and haven't worked up the nerve to do so?
Sukki Singapora: The first thing is to have courage. It may seem like a daunting shift, but that doesn't mean you need to be afraid – as long as you stand by your convictions and are passionate enough, you absolutely can realise your dreams.
The second is to believe in yourself. Work hard, and no matter how difficult the path before you seems, keep at it. I believe that the measure of a woman's strength is in her determination: yes you can! 
Third and finally, no matter how daring the career or life change might be, don't be afraid of what other people might think. I knew that when I started in burlesque, of course, some people would disapprove, or not understand, but I wasn't going to let that stop me. I had a passion for my art and knew that what I was doing was something incredible, and wonderful and that I wasn't going to let any negativity hold me back. If you have a talent and a passion for something, go get it, and rewrite the rule books.
Vanilla Luxury: Now that you've successfully legalised burlesque in Singapore, what aspirations do you have for seeing this burgeoning scene grow - what part will you play, especially since it's not exactly the most widely-accepted art form here?
Sukki Singapora: Actually I think many of the misconceptions about what burlesque is are gradually being dispelled. I certainly wouldn't have been chosen to headline one of the Singapore Formula One Grand Prix after-parties if the art wasn't being accepted by more! But yes, there's still much more to be done to really allow the art to flourish and be fully accepted here. Next year will see me working much more with local dance schools, tutors and young students to promote the art, and I'll be launching a variety of campaigns. The biggest part will come in continuing to do what I'm doing, and be the best role model I can within the faculty; to show to other aspiring artists and those interested in the scene that you absolutely can make it, and be accepted as a burlesque artist in Singapore.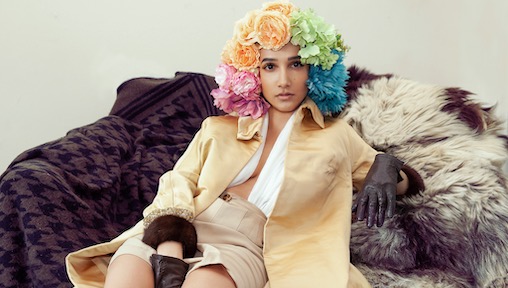 Vanilla Luxury: Receiving Time Out's "Arts Hero of the Year" honour is huge, especially for a country that just a few years ago, might have considered burlesque too risqué. What does this mean for you, the burlesque community and for other similar art forms that don't yet have an outlet in Singapore?
Sukki Singapora: Yes, when Time Out honoured me with the title, I was completely overwhelmed. It meant absolutely everything to me. After so much hard work and determination to make a difference, it was wonderful to see that being both acknowledged and celebrated. It was also an extremely defining moment for the arts here in Singapore – that something so progressive, and perhaps considered "risqué" was celebrated in such a way. It really did show that burlesque and other progressive Art forms in Singapore absolutely deserve a place alongside more traditional arts. It was an incredible moment.
Vanilla Luxury: In your experience, do you think your career as a Burlesque artist might intimidate (might be a strong word) a potential partner. Does it make men feel uncomfortable or insecure since you're always in the limelight? How do you deal with this?
Sukki Singapora: I think any strong independent woman in any career can be slightly intimidating to men but as with any relationship I think it's important to maintain the right balance and take time to make time. With me though, I think I'm probably far too geeky to make men feel uncomfortable! I'm definitely the more approachable type.
Vanilla Luxury: Tell us a little bit about your upcoming burlesque projects in Singapore in 2016. What do you, as well as your audience have to look forward to?
Sukki Singapora: I'm really excited about 2016 – because things are just going to get bigger and better. I'll be launching my own dress line, which I'm super excited about - that's all I can say on that for now! And I've got several large shows lined up, as well the world's largest Asian Burlesque Festival (which I co-produce every year in New York around May) and returning for the Formula One Grand Prix in September with an even more spectacular performance. I'm also really excited about working closely with local dance schools and continuing to put Singapore on the map when it comes to Burlesque.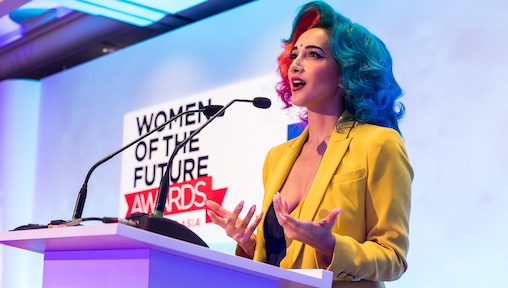 Vanilla Luxury: Where have some of your most glamorous burlesque performances been, and for whom? I know you were invited to Buckingham Palace. Tell us about that too.
Sukki Singapora: Performing at the newly renovated Capitol Theatre in September was a wonderfully glamorous affair, but on top of that one of the highlights of this year was the enormous stage of the Burlesque Hall of Fame in Las Vegas. Representing Singapore on that stage was absolutely breathtaking, and something I'll never forget and yes! Buckingham Palace was both phenomenal and surreal! Being invited for tea by the royals for being a role model in the arts was such an honour. The fact that I was the first burlesque artist to ever be invited for tea since it opened 312 years ago was simply astonishing. I really do feel blessed.
Vanilla Luxury: At the Crib Ball, you were shortlisted for best-dressed. Why did you not perform a short burlesque piece, since people expected you to?  
Sukki Singapora: Good question! It was of course very flattering, but getting to dress up and perform on stage is something I have the luxury of doing every day! Although it would have been easy for me to break out into a routine, I wanted to give someone else a chance to shine – some of the guests had worked really hard on their costumes! I get to dance on stage at any time I want!
Vanilla Luxury: Out of curiosity, how did you decide on your stage name?
Sukki Singapora: I'd love to say it was a wonderfully imaginative and interesting tale, but rather embarrassingly I simply took my first name and replaced my surname with my country! The "Singapora" rather than "Singapura" was a purposeful nuance to help raise international awareness of burlesque in Singapore, but coming back home, it now seems pretty cheesy! I guess that works with the tongue-in-cheek spirit of burlesque though.
Follow Sukki Singapora on Instagram and Facebook to see what the Netflix starlet is up to these days