Most car enthusiasts would have heard about WrapStyle, which is a renowned international brand that provides quality car styling services worldwide. The company laid its foundation in 2010 when it started in the Czech Republic with just six employees.
With its attention to detail and quality workmanship, the firm soon caught the attention of many car owners and spread its wings within and out of the country into the rest of Europe, Middle East and South East Asia.
Vanilla Luxury's editorial team caught up with the owner of WrapStyle Singapore, Edison Lim, to find out more about his work on supercars.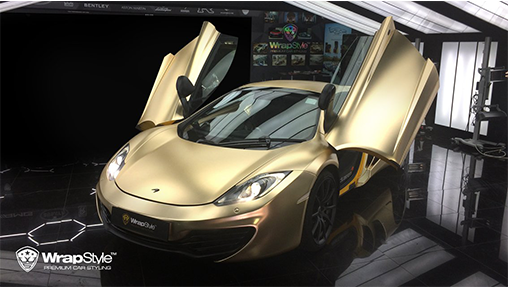 Vanilla Luxury: What got you into wrapping supercars? 
Edison Lim: WrapStyle started with wrapping commercial vehicles 10 years ago before moving into wrapping luxury cars in January 2014. Solid and matte colours were popular back then but it got a little stale and we started coming up with concepts such as light camouflage, abstract designs like Rust and more artistic concepts from our headquarters in Europe. My supercar club then came up with the idea of having Marvel superheroes vehicles. We collectively conceptualized the graphic designs and gave our team in Europe instructions on how to adapt them from movies before putting it on the car.
Vanilla Luxury: What makes you different versus others who provide similar services?
Edison Lim: WrapStyle is always a step ahead of its competitors in terms of automotive styling. To meet the ever-changing requirements of customers, WrapStyle Singapore is the first to come up with extremely bold full graphics for various supercars such as Captain America, Iron Man, Spider-Man and many more.
Vanilla Luxury: Cars in Singapore aren't necessarily the cheapest. What is it that makes car owners want to make changes to their cars?
Edison Lim: Automotive customisation is an art form. To a person, especially an automotive enthusiast, keeping a car the way it left the factory is probably the same as wearing a mass-produced garment. It just wouldn't have that touch of uniqueness - to make it stand out from the crowd, to make it your own.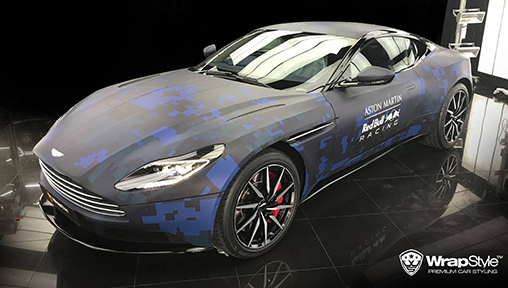 Vanilla Luxury: What sets Wrap Style apart, given that so many supercar owners choose to come to you only
Edison Lim: What really sets the company apart is its competency level. Equipped with state-of-the-art computer-aided tools and a team of professional specialists who are well-versed in film wrapping techniques, WrapStyle prides itself in providing exceptional craftsmanship.
Vanilla Luxury: How many supercars did you wrap last year?
Edison Lim: We have wrapped more than 30 supercars in 2018 with a mixture of Lamborghinis, Maseratis, Ferraris and Bentley GT Sports.
Vanilla Luxury: Tell us more about the process of wrapping a supercar?
Edison Lim: The design part, which are the stages from conceptualization to realisation, takes 7 to 10 days.  We then prepare the printing file and it takes 3 days for it to be made in high resolution. Lastly, the physical process of wrapping the car takes 3 days. In total, it takes 2 to 3 weeks per car.
Vanilla Luxury: How much does a wrap like this cost?
Edison Lim: It would be between the price range of $1,800 to $4,000 depending on the materials, brands of stickers and grades of film.
Vanilla Luxury: What are the latest wrap trends in Singapore?
Edison Lim: Designs and graphics were popular back then, but don't be surprised that there are more demands on one solid colour nowadays such as Satin finished; Satin Pearl white, Satin Dark Grey, Satin Black, Satin Chrome Silver. Of course, camo prints are still the hot favourites; just take a look at this half camo on a Maserati Ghibli.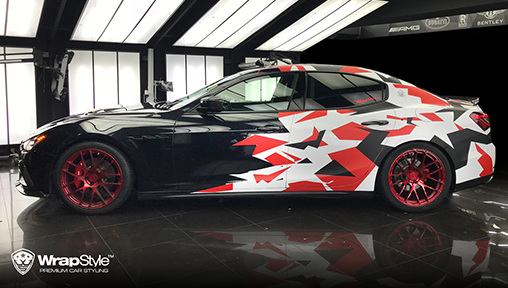 Vanilla Luxury: We heard that your branch in Dubai wrapped cars for Fast & Furious?
Edison Lim: Yes, that was a straightforward gloss-to-gloss colour change as the movie producers wanted to differentiate all 5 cars. We even have the Batmobile, which was parked in Dubai for 2 months.
Vanilla Luxury: Tell us the story about one of your works?
Edison Lim: The owner, Vincent Sam, wanted to change the design of his Nissan GTR, which was purple as he was bored of it, but he still wanted to keep the colour purple. Also, another driver had his Nissan GTR wrapped in the same purple, although it was in a different texture; hence Vincent wanted his own unique identity and I suggested a customised design of "The Hulk" with his existing purple combined together, which would be exclusive to him.
Vanilla Luxury reached out to Vincent Sam, the owner of "The Hulk" to get his feedback on WrapStyle.
Vincent Sam: I repeatedly choose to go to WrapStyle as Edison and his team understand the value of customer service and are always providing me with prompt support to my requests and requirements.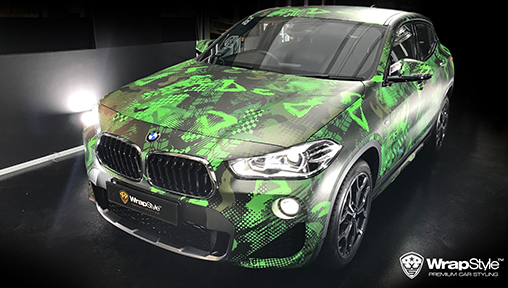 WrapStyle Singapore is located at 24 Leng Kee Road, Leng Kee Autopoint, #04-03 A/B, Singapore 159096.
For more information on its latest products and services, please visit its website at wrapstyle.com.sg or Facebook page at facebook.com/WrapStyleSingapore.