Vanilla Luxury: How did you get into the seafood business?
David Lee: When I decided to leave the hotel industry 23 years ago. I met an Australian who was farming Barramundi in Cairns. Since I was unemployed, I decided to import Barramundi to Singapore.
I reached out to all my contacts in the hospitality industry and decided to sell Barramundi to wedding banquets. It started slow but I found several key advantages and soon, I was selling a ton of Barramundi a week that the farmer could not supply to Melbourne and Sydney. 
I was driving my Honda Civic back then as I did not have the money to buy a truck and I would personally deliver a ton of Barramundi a week to my customers, You would not want to sit in my car.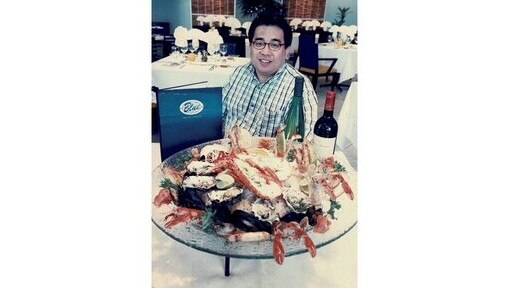 Vanilla Luxury: How did you build your seafood portfolio?
David Lee: It all started with 1 fish - the Barramundi which I was supplying to the trade. I then approached Snorre, a Norwegian company, and became their distributor. I added their product list to my seafood portfolio. I started travelling to Belgium as they have a very good seafood show and slowly expanded my portfolio focused on distributing solely to the trade. I chose to import seafood because I love seafood.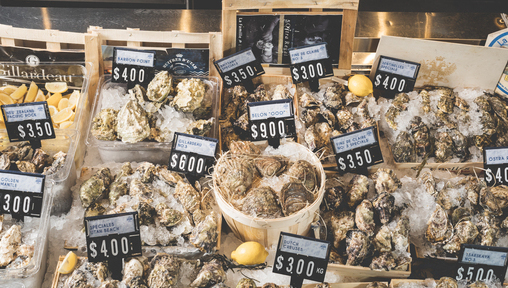 Vanilla Luxury: How did you get into the oyster business? 
David Lee: Mandarin Hotel had an invitation to bid for oysters and although I was not carrying any oysters back then, I bought my competitors oysters and participated in the bid and I won. Although I had no oysters then, I was prepared to take small margins - 5 cents per oyster. 
I had to crack my head as now I've won the contract but I don't have any oysters. I was introduced to Fanny Bay Oysters from Vancouver Island and the prices were good. I started importing so much oysters to Singapore that at one point in time, I was the biggest live oyster importer and I was the first to start selling my oysters at $1.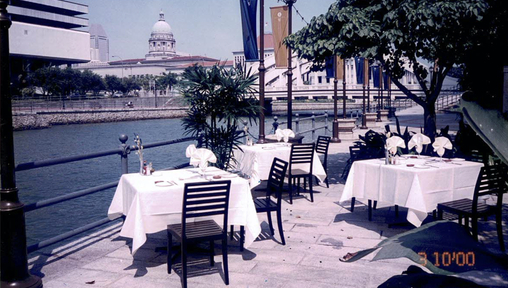 Vanilla Luxury: What made you decide to open a restaurant in Singapore?
David Lee: In 1999, I was approached by The Riverwalk and they offered me a space so I decided to start my first restaurant called Blue Lobster Seafood Restaurant on the ground level and had my wholesale business on the second level so that I could showcase the freshness of our seafood. 
We were one of the first few western seafood restaurants in Singapore. I was inspired by seafood platters in Queensland that I decided to add that to the menu and it caught the attention of Singapore's Food Critic and was also the only seafood restaurant in Singapore to be featured on Lonely Planet.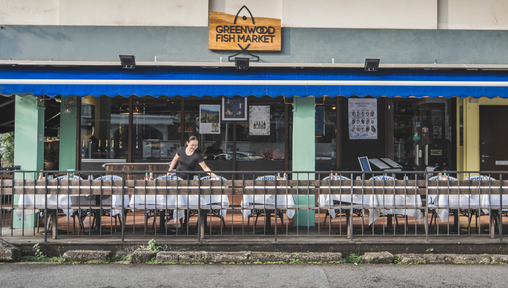 Vanilla Luxury: How did Greenwood Fish Market @ Bukit Timah come about? 
David Lee: In 2003, SARS happened and along with several hundred restaurants, we were severely impacted and had to close our doors. We then moved to a neighbourhood in Greenwood as the rent was affordable. I spoke to the existing owner of the cane furniture shop who was planning to retire and we reached a mutual agreement. We painted the shop, made some changes and launched Greenwood Fish Market @ Bukit Timah.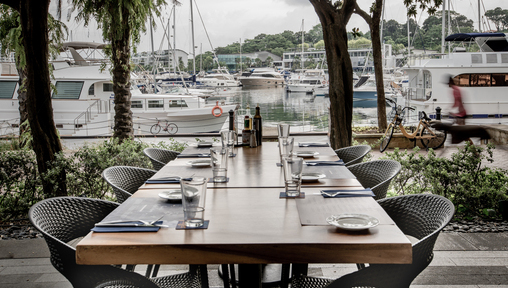 Vanilla Luxury: Tell us more about Greenwood Fish Market @ Quayside?
David Lee: Greenwood Fish Market @ Quayside Isle has 3 kitchens and can accomodate 210 diners. Our 7,000 square feet space has a gorgeous view of the quay which is different from the rest of Singapore, almost reminds you of Australia. 
As I love Asian and Japanese cuisine, I decided to take western seafood and have it prepared in an Asian or Japanese style. There are 30% of Asians living on Sentosa and as an Asian, we do crave for Asian cuisine. I'm able to serve a steamed Flounder or steamed John Dory which makes Greenwood Fish Market different from other Asian restaurants in Singapore.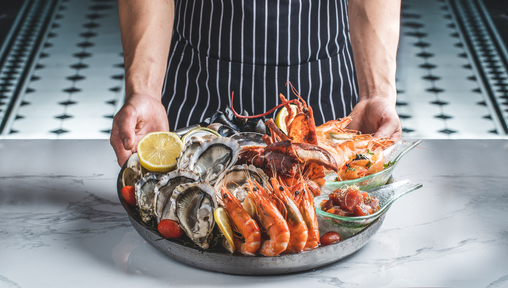 Vanilla Luxury: What's your favourite dish at Greenwood Fish Market?
David Lee: Our seafood platter is our signature however to be really honest, I rarely like to eat at my own restaurants because I'll be busy watching both my team and my customers that I cannot have a peaceful meal.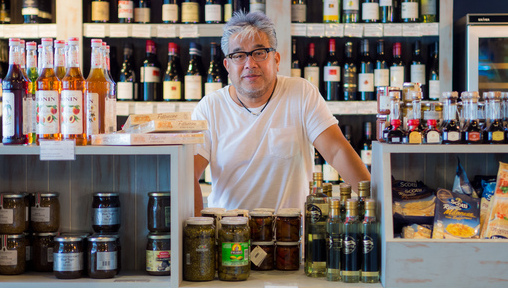 Vanilla Luxury: What advice would you give someone thinking of entering the restaurant business in Singapore?
David Lee: Don't. It's a struggle to run a restaurant in Singapore. This is all I know hence I did not have a choice. Running a restaurant in Singapore is not glamorous at all and should you decide to do so, you have to run it yourself, operate it yourself as you need passion to keep you going. 
Greenwood Fish Market has two restaurants in Singapore located in Bukit Timah and Quayside Isle. They also have an online store which delivers fresh seafood directly to you.