We know how much dog owners love their loyal friends. From premium pet food to luxurious staycations, we have put together a list of products and pet services in Singapore for your precious pooches.
Is your dog tired of eating the same old thing daily and you're wondering where you can find a variety of quality dog food? Check out online stores Kohepets and MOBY'S Petshop.
If you need someone to look after your pets while you're busy working in the day or are going away to travel, consider placing them at Petopia or The Wagington where they will be well taken care of.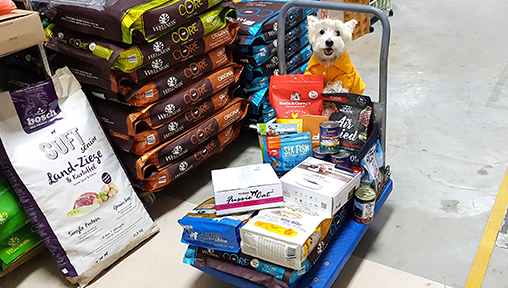 Kohepets is Singapore's largest online pet store with a wide selection of over 14,000 products consisting of premium pet brands from countries like USA and New Zealand. They carry brands such as Acana, K9 Natural, Orijen, The Honest Kitchen, Zignature, and Underdog, all of which meet AAFCO nutritional standards. Looking for unique pet treats? Kohepets offers DIY desserts such as Puppy Cake no-bake cheesecake and Puppy Scoops ice cream mixes for dogs. You can also shop for grooming and skincare products from brands like Earthbath, Tropiclean, and Washbar.
Does your dog have health issues like allergies? Grab hold of their customer support for professional advice on pet care and dietary requirements. If you don't think the goods received are of satisfactory standard, they will replace them. For loyal customers, earn Kohepoints through purchases for instant rebates. Look forward to their upcoming improved customer loyalty program with discounts and rewards from various non-pet related partners! Kohepets is also constantly bringing in the latest in innovative pet technology such as Petkit, and wifi cameras from Pawbo (Acer) and Petcube.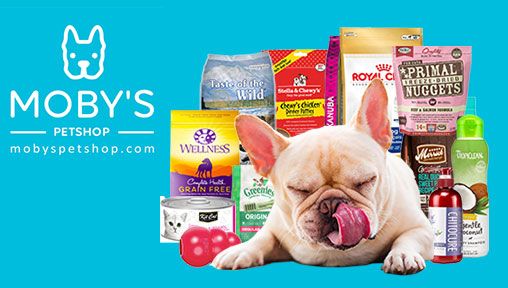 MOBY'S Petshop is an online store for pet food and supplies. Offering a fun, fast and mobile-friendly shopping experience, you'll find a wide selection of high-quality dog and cat products from trusted brands on the platform. There's also over 4,000 products and a constantly growing catalogue of new brands and exclusive offerings.
MOBY'S Petshop delivers your purchases in 48 hours within Singapore or you have the option to choose same day delivery. Delivery is free for purchases above SGD 39. What's more? With a mission to make the life of pets more humane, SGD 1 of every single purchase is donated to local animal charities including the SPCA, Animal Lovers League, and Action for Singapore Dogs.
Enjoy SGD 10 off your total order with the code 'MOBYVANLUX' (no minimum purchase necessary).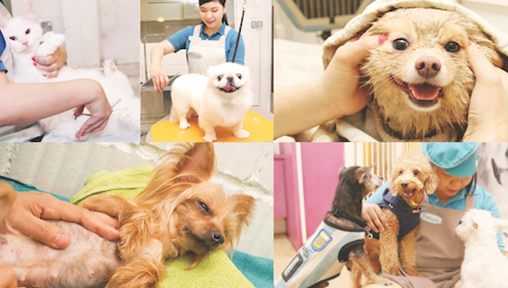 Petopia was conceptualised by three animal-loving entrepreneurs in 2010 to fill the need for a premium holistic sanctuary in Singapore devoted wholly to the wellbeing of animal companions. In the hotel service, your pets will be housed in enclosed rooms with ventilation controlled through a central unit which pumps sanitised air. This design and arrangement greatly reduce the risk of cross-infection or air-borne diseases. Your pet will also be given dedicated attention through a strict ratio of 5 guests per pet guardian while still encouraging socialisation and supervised group play. Quarantine rooms away from the hotel rooms are also available for pets who are unwell.
Apart from group play and 2-3 walks a day, you can sign your pet up for massage, styling or spa sessions. Massages are given by trained therapists and grooming is done by experienced stylists from Japan. Petopia even offers spa therapies targeting various skin conditions commonly plaguing animal companions in Singapore. Leave your furry companions at this wellness centre with a peace of mind as it is equipped with a webcam service that can be accessed 24/7 for you to monitor your pets in all their activity areas.
Location: 26 Jalan Kelulut, Singapore 809043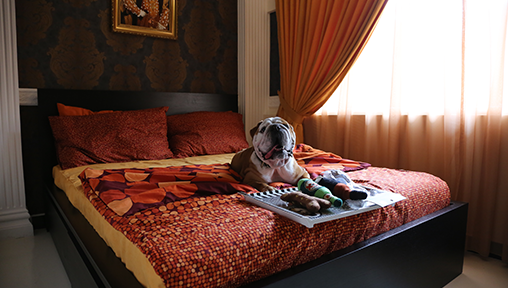 Is your furry friend accustomed to the finest in life? The Wagington Luxury Pet Hotel has been meticulously carved and designed to feel more like an opulent residence than a temporary getaway for cats and dogs. The luxurious suites average 15 to 96 square feet, each complemented with sumptuous furnishings, quality handcrafted soft faux leather orthopaedic beds and a high definition webcam. Access the CCTV using your mobile phone from anywhere so you can be close to your pets even while you're far away.
If you've got a busy working schedule, The Wagington has a Day Care Service too. It is a huge area designed with anti-microbial synthetic turf grass for your dogs to play and have fun. The outdoor garden provides a high-speed air-cooler system to ensure your pooch remains cool while having fun on the playground.
Location: 27B Loewen Road, Singapore 248850