Love it or loathe it, it's that time of the year when we all need to get started on our festive gift shopping. What if we told you there was a way to shop across leading merchants and experiences in Singapore without having to elbow your way through the crowds? Or that you could choose from a range of gifts, wrapped to perfection and delivered well in time to slip under the tree! Say hello to digital gifting experts, Giftano that have made sending presents a convenient and effortless task this festive season!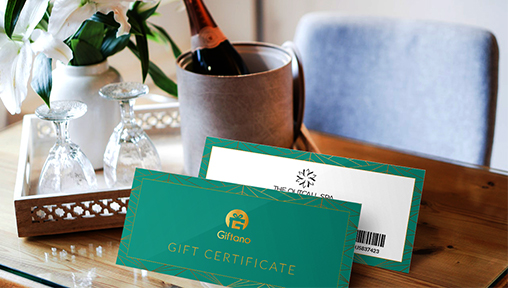 Carefully Curated. With Something for Everyone
Multiple recipients mean more stores to scour and queues to line up in! We love how Giftano offer a range of curated gifting options that work across all age groups and interests - and take away the hassle of physically rummaging through the stores. Choose from several unique and sure-to-be-loved experiences from premium merchants that can be ordered from the convenience of your office, home or on the go!
Spa lover, sports car junkie or someone who is tough to please; we've always found something special for everyone on Giftano. And if you really want to play it safe, they also sell a universal gift certificate to be used across Giftano's partners. That's over 1000 gifts from more than 100 hand-picked brands spread across retail, food and beverage, beauty, lifestyle and unique experiences. Far bigger than any mall or shopping complex you can cover in a few minutes!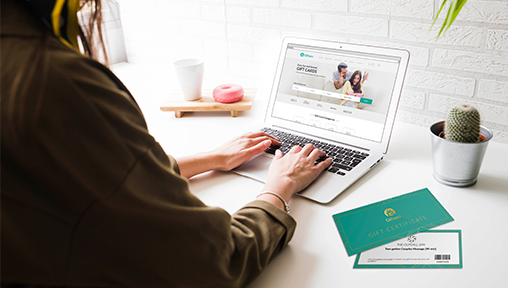 Oh, the Convenience of it All
The perfect gift does not require you to spend hours at a store. All it needs is a gift curator who understands how to make the experience memorable - both for the recipient and the shopper! As a pioneer in the digital gifting arena, Giftano aims to transform the e-gifting experience with a personalised touch while maintaining the seamless convenience of instant e-gifting.
Selecting a gift from Giftano is as simple as browse, click and go!
Stumped for ideas? Hop over to their Popular Gift section and you'll find everything you are looking for. We absolutely love their ability to deliver the gift in a physical format, a first we've seen from any digital gift provider in the region.
Giftano's unique and complimentary gift wrapping and delivery service entails wrapping the gift certificate and personalized greeting card in a gorgeous envelope, complete with a bow and delivered to the recipient! You'll definitely have something beautiful to slip under the Christmas Tree!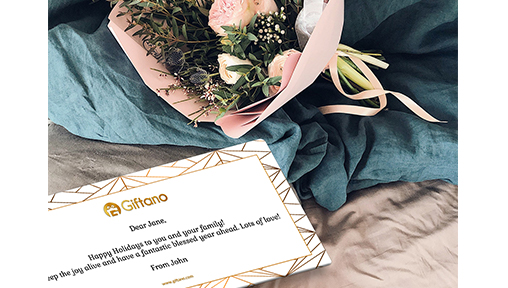 For last-minute shoppers, there's always the convenience of having your gift delivered digitally via an animated email that allows the recipient to 'unwrap' an envelope with the gift and a personalised message. Still pretty festive we think!
So, whether you are hoping to gift your presents personally or have them sent over email, you can rely on your personal gifting concierge, Giftano to handle all the tiny details for you.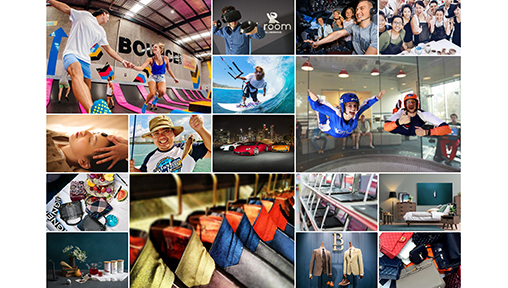 And, Just Look at What All You Can Gift!
If you are looking for gifts that truly sparkle, take a look at what Giftano have to offer. From experiences, sports-related activities, spa and beauty to food and beverage (including Michelin star restaurants), there's a long list of indulgent gift options that are sure to please everyone on your list.
A man that has it all? Try gifting him a Luxury Sports Car Experience or a Fishing Trip at sea. If you'd rather do something together as a couple, perhaps a spa experience would suit or you could even try your hand at chocolate making! With dining options galore, there's always the Ultimate Dine in the Dark experience at Nox that's sure to please.
We are sure the special lady in your life (mum or wife) would love the experience at Estheva Spa, Marina Mandarin Hotel. Or a beginner's Paddle Course at Constant Wind Sailing School to set the new year off to a great start. If she's always wanted to sing, there's also a chance to record her first-ever song. Now, who can gift something bigger than a dream come true!
And it's just not limited to experiences alone. You can also gift certificates from leading retailers in Singapore - W Optics, Benjamin Barker, Best Denki, Mothercare and Hipvan to name a few.
From tasting menus, hydrating facials, leather crafting workshops and even bungee jumping, a world of exclusively curated gifts are literally just a click away at Giftano.
For a gifting concept that allows for no queues, gorgeous wrapping and premium gifts that are sure to please, Giftano is a fabulous option for convenient and effortless gift shopping, especially for the festive season. Like something you'd love to recieve? We suggest you let your special someone know about Giftano too!
Giftano, is a one-stop e-commerce platform that lets you choose exciting products and services with gift vouchers from more than over 100 outstanding F&B, lifestyle and beauty brands.