Meet Singaporean businesswoman Matilda Chong, who was conferred the princess title by the royal family in the city of Surakarta earlier this year in recognition for her contributions to the Indonesian economy.
Matilda is currently the Executive Director of the Lions of Asia Group where she oversees the administration, programmes, and strategic planning of the organization. She is also the Managing Director of Luke Alexander where she formulates and implements company policies.
Vanilla Luxury: Has becoming a Javanese Princess affected the way you are perceived as a businesswoman?
Matilda Chong: Yes and no. We have an MOU with the Mataram Kingdom to lead some projects promoting the socio-economic development of Surakarta and being a businesswoman and a princess, it is imperative for me to ensure these projects' success as I believe it is my duty to increase the development of the city.
No, because we (Luke Alexander and Lions of Asia) still have to bring value to the table and clients will not agree to any business deals with me just because I am a princess, but because we provide the best service that we possibly can to our clients.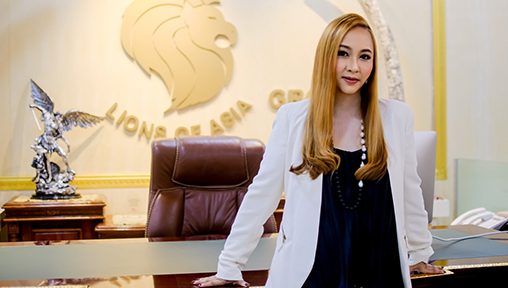 Vanilla Luxury: How do you juggle being a Singaporean businesswoman and a Javanese Princess?
Matilda Chong: When there are challenges that arise, you have to always rise to the occasion. There is no magic bullet when it comes to time and energy management. Sometimes, sacrifices inevitably have to be made.
Vanilla Luxury: What is your daily routine like?
Matilda Chong: Aside from the busy schedule running the businesses, I also make time for my son. During the day, I will also be planning for everything necessary to bring my businesses to a higher level.
Vanilla Luxury: Does that mean you speak Bahasa Indonesia fluently?
Matilda Chong: Yes, I do, since young to be exact. I also speak Cantonese, Hokkien, Mandarin and of course, English.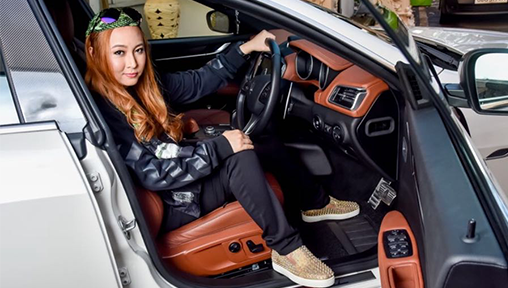 Vanilla Luxury: How does a businesswoman-Javanese Princess arrive in style?
Matilda Chong: I would arrive either in my Rolls Royce Phantom, Mercedes C-class C180 Coupe or my Maserati Ghibli. I prefer to drive around in a car which matches what I wear on that day.
Vanilla Luxury: I saw your post on Instagram "When you're the boss, you can wear whatever." What is your style mantra?
Matilda Chong: Wear what you like, do what you want to do and always be your best self. Every. Single. Day.
Vanilla Luxury: I noticed you are quite a collector. What are some of your prized possessions inside your closet?
Matilda Chong: My favourite ones are my limited edition RM 027 Richard Mille watch (there are only 50 in the world), my Cartier ring and baroque pearls. Besides these, I also love to collect antiques and items. My personal favourite is my 12,000-year old bison fossil, which is kept in my office.
Follow Matilda on Instagram @matildachong for a sneak peek into her world.