Starting and growing a home-based business is becoming a reality for many entrepreneurs. Many of them are stay-at-home moms looking to provide services from their homes to maximise time with their kids while still staying productive. Others like Noopura are freelance professionals who provide their services conveniently at their clients' homes.
These four small business owners share their experiences on how they started out and what kind of services they provide.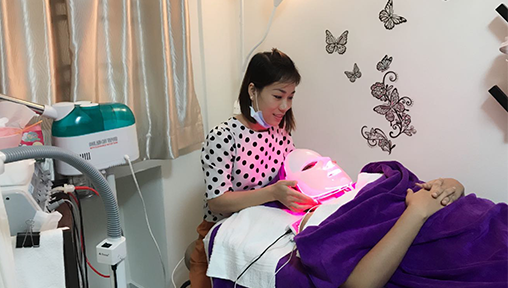 Tina provides waxing, threading, facials and eyelash extensions at reasonable prices with top-notch service. She also offers 24K Collagen Facial, 6D Camellia Eyelash Extension and  6D Volume HD Eyelash Extension. In fact, she has achieved many awards for her superb skills in eyelash extensions, hair removal and tweezing at various championships in Taiwan, Malaysia and Singapore.
As a mother of a young child, Tina started this home business as a way to earn income and still have time for her daughter. Having been certified in beauty services, she still had the passion for this line and decided not to let her skills go to waste. So, she started distributing flyers to neighbouring blocks. Soon her business started to grow through word of mouth; her existing clients recommended Tina to their relatives, colleagues, and friends.
Contact Tina at +65-9892 4578 via SMS or WhatsApp to make an appointment. For weekday evenings and Saturdays, please book at least 3 weeks in advance for a slot; for weekdays at least 2 weeks in advance.
Looking for someone who will take your designs and customize your cake? From her place in Bedok Reservoir View, Monice bakes customised cakes, cupcakes and cookies, specialising in buttercream sponge cakes with no artificial flavours or preservatives that are a lighter and healthier option.
Being a talented artist, Monice started baking icing cookies as a hobby in 2014 and posted the photos on Instagram with the hashtag '#monicebakes' to document her creations. Soon enough, her posts started gaining traction from friends who complimented her baking skills, asking when she would start selling! Monice took the leap of faith and started her business in 2015 which has grown tremendously since then. Eventually, she started experimenting with cakes and cupcakes as well.
Just take a look at her numerous 5-star reviews and gorgeous Instagram feed, and you'll be ensured that you're getting something pretty for an affordable price. Hit up Monice at +65-9815 0022 or [email protected] for orders.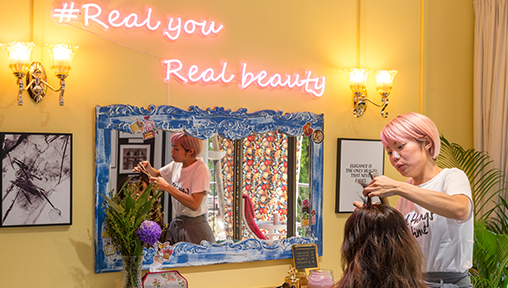 Why Katherine is your go-to hair designer? With 18 years of experience, she has a deep understanding of various hair types - Asian, Indian, Western, African-American, curly, wavy and mixed-texture. She lives by the rule of building long-term relationships with her clients, so you can rest assured she won't be selling you something you don't need.
Katherine was trained at KIMarie Hair & Beauty Training Centre and TONI&GUY Academy of Hairdressing Sydney and certified by L'Oréal Professional and Schwarzkopf Professional. She developed her skills while working at various hair studios including Estiques Hair & Beauty Bar, Mode Hair Studio, CINQ Studio and Rossano Ferretti. She has also worked with various celebrities, artists and fashion magazines.
Looking for the latest hair trends? Katherine continues to keep herself at the top of the game by attending seminars like Sydney Hair Expo and participating in hairdressing competitions. She also follows the works of international celebrity stylists Jen Atkin, Tabatha Coffey, Larry King and Anh Co Tran. Her signature haircut has built her a group of loyal friends, which continues to grow through word-of-mouth recommendations. Contact her at +65 9049-3344 to make an appointment.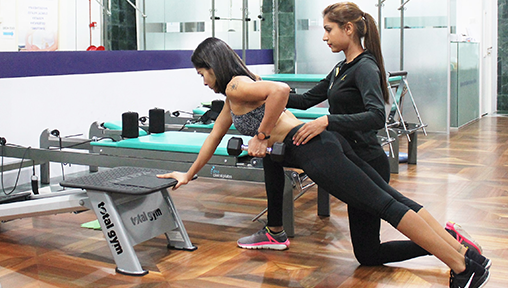 Noopura runs her own personal training and mobile physiotherapy business in Singapore. She has a Masters degree in Clinical Exercise Practice from Victoria University. Her main area of interest is women's health including antenatal and postnatal fitness.
Her services include in-house personal training, rehabilitation, pilates and sports massage. All her services are available at the convenience of your home. Based on her client reviews, Noopura is known to be flexible in working around your schedule and coming up with training that is specifically tailored to your needs. She has been appreciated for her professionalism and commended for her expertise and enthusiasm.
Contact her at [email protected] to set up an appointment. You can follow her YouTube channel Noopura Yeliur for workout videos too.