We all know how excited everyone is that the Geylang Serai Ramadan Bazaar is back in town! Amping up the celebrations for Hari Raya 2022, we bring you a list of some of the best halal bakes in Singapore as well as goodies from Muslim-owned bakeries to enjoy at home or to gift loved ones. So bring on the festivities, and let's get snacking on these delicious treats!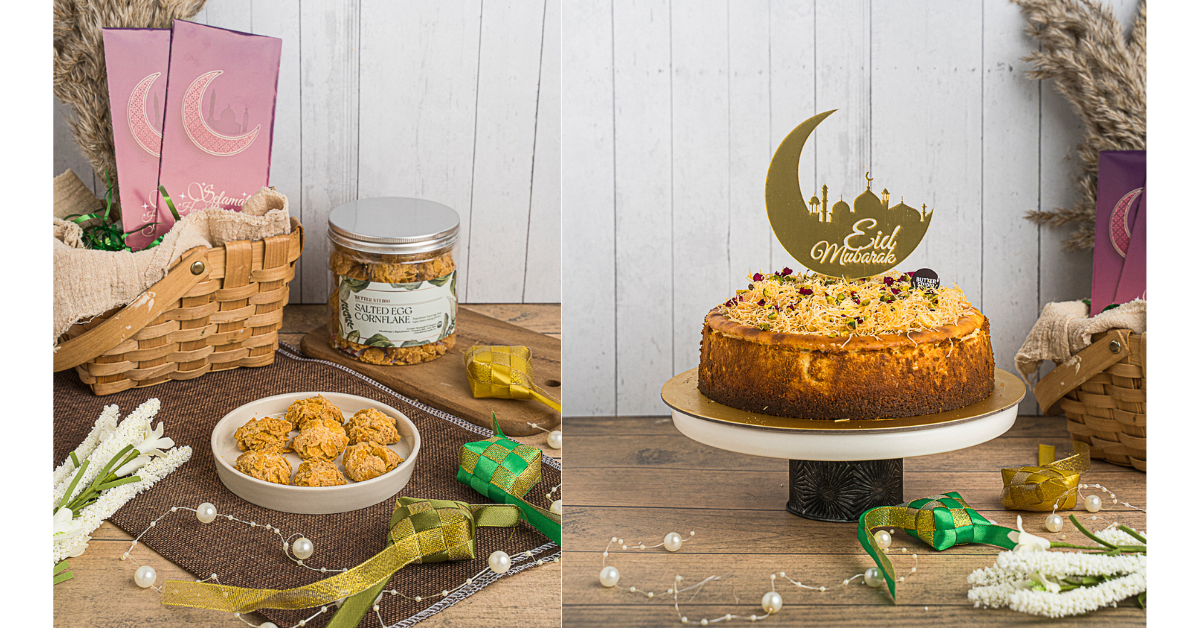 Make Ramadan season extra sweet with Butter Studio's Hari Raya 2022 Collection. Perfect for family visits and gifting friends and neighbours, this festive season, Butter Studio offers a delectable range of handcrafted goodies.
Made with natural premium quality ingredients, this year's collection has a few new items as well as a limited edition platter and dessert box. Sure to delight, the new Joyful Raya Cupcake Set features themed cupcakes in an assortment of flavours such as Red Velvet, Belgian Chocolate and Ondeh.
Other new items include Salted Egg Cornflake Cookies that give a sweet-savoury crunchy mouthfeel and melt-in-your-mouth Pandan Pineapple Cheese Tarts.
The irresistible creation this Hari Raya has got to be the new Kunafe Cheesecake. Beautiful to look at, this cheesecake is infused with orange blossom and topped with rose-scented crispy phyllo pastry with beautiful dried rose petals and pistachio crumbs. An indulgent treat indeed!
Whether you're planning to break fast with family or looking to send thoughtful gifts to loved ones, the Limited Signature Raya Festive Platter is perfect! Showcasing a variety of Butter Studio's signature handcrafted cookies, the platter includes the following flavours: Salted Egg Cornflakes, Sea Salt Red Velvet, Nutella Latte, Pandan Cheese, and Crispy Samosa and Premium Dates.
A must-have this festive season is the Limited Happy Ramadan Dessert Box featuring a medley of delicious pastries inspired by exotic Middle Eastern flavours! The box includes  Lemon Yoghurt Loaf slices, Petit Kunafe Cheesecake, and Alfajores - sandwich cookies with dulce de leche infused cream edged with coconut desiccated coconut.
Check out the full Hari Raya 2022 collection and place your orders online with islandwide delivery. The last collection or delivery date is 13 May 2022 (while stocks last!).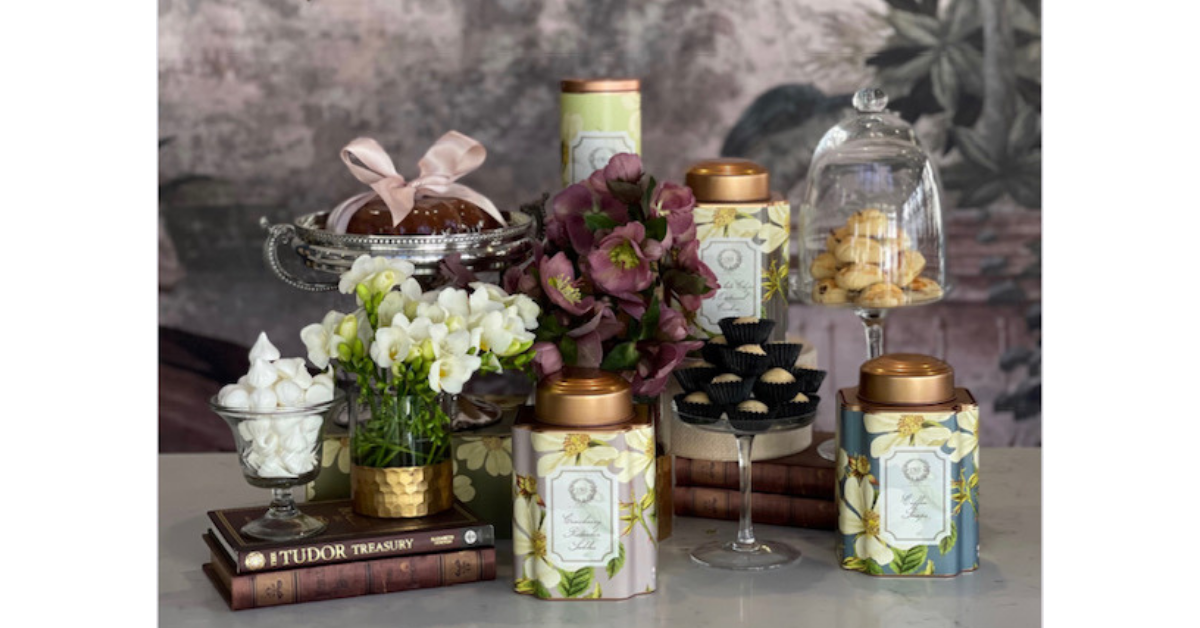 The Wonderment Collective specialises in traditional and contemporary baked goodies, beautifully packaged and perfect for gifting this Ramadan and Hari Raya. Her style is classic yet contemporary  – based on a rich heritage of secret handed down family-recipes for her various bakes.
What kind of wonderments can you find especially for Ramadan 2022? Sweet and savoury Iftar boxes with treats to be enjoyed during the breaking of fast. The Iftar Sweet Box consists of Cranberry Scones with preserves, Creme Caramel, Sticky Date Pudding with toffee sauce, , and Cherry Crumble.
More of a savoury treat kind of person? The Iftar Savoury Box features yummy bakes - Emmental and Chives Scones with butter, Creme Caramel, Kurma (dates) Brownies with salted caramel sauce, and Apple Crumble.
To celebrate Eid or Hari Raya 2022, TWC offers a selection of handcrafted festive bakes for gifting and consumption. These include Pineapple Tarts, Almond Sugee Melts, Chocolate Chip Oatmeal Biscuits, Thumbprint Cookies, Cranberry Pistachio Sables, Coffee Bean Cookies, and Celebration Fruit Cake.
To see more artfully curated gifts, visit the boutique and while you're at it, check out the cafe to experience everything TWC!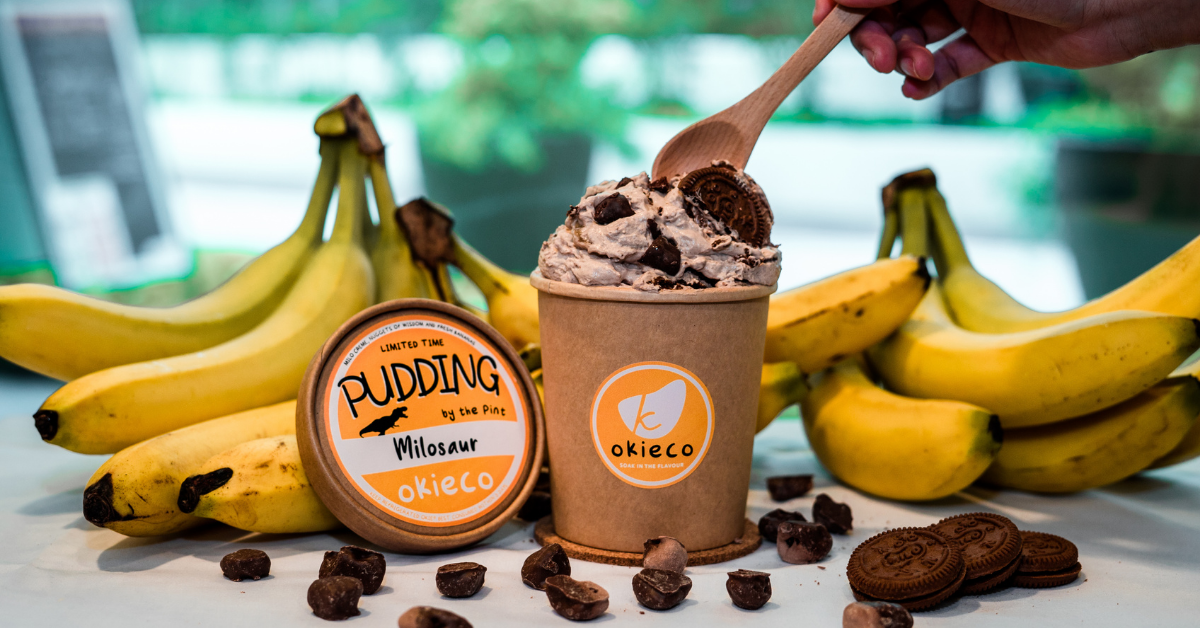 okieco is an Muslim-owned online bakery in Singapore specialising in New York style banana pudding. Priding themselves in making treats that use quality ingredients and lots of love, okieco has curated desserts around their favourite fruit - bananas! 
The delectable chilled banana puddings are freshly made from scratch, assembled by hand, and delivered to you in pints islandwide. While they have six different flavours, here are the two we want to highlight: The Classic Banana Pudding which comes in layers of vanilla creme, vanilla wafers and fresh banana slices; and Milosaur Banana Pudding featuring layers of malty milo creme, malt biscuits and fresh banana slices.
Next up we have the soft and moist bakes. Who doesn't love a good loaf of banana bread? okieco offers four variations including the original and flavourful Banana Bread as well as Walnut Banana Bread for that extra crunch. These make for a great snack when breaking fast.
To try more of their flavours, check out their mini and petite bundles as well as all their offerings on their online store.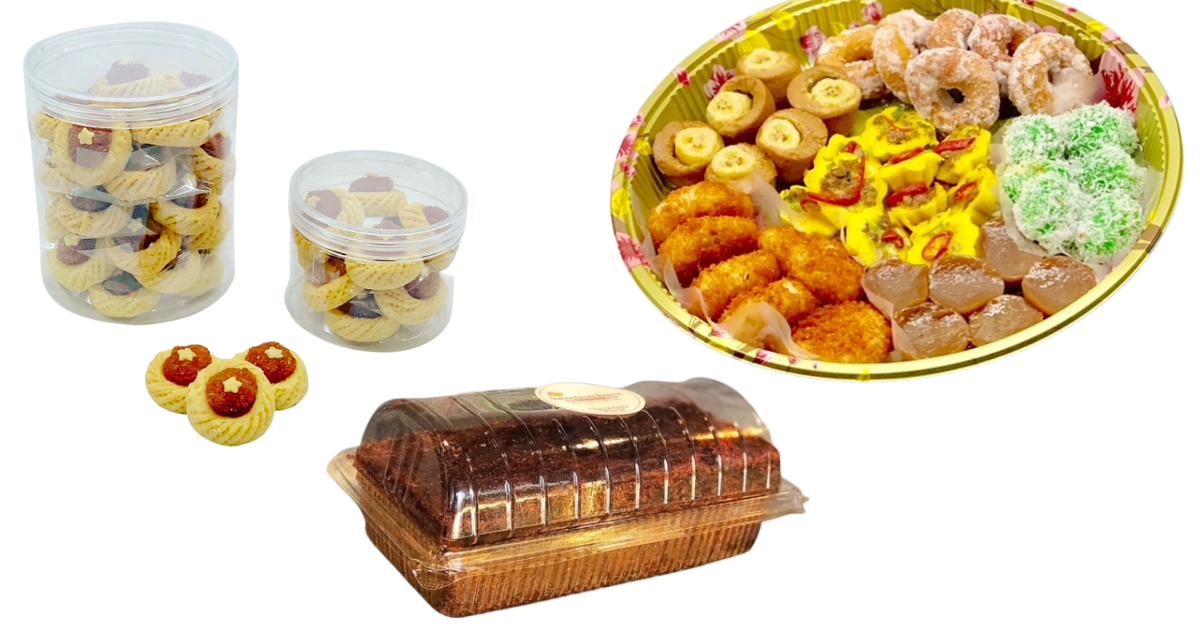 Sweetestchoice by Yatie Karim is a quaint little Muslim-owned bakery in Singapore along Joo Chiat Road. Well known within the community, she specialises in modern and traditional delicacies that use only the finest ingredients and no artificial preservatives.
The bakery is best known for its tarts offered in a variety of flavours including pineapple, Nutella, chocolate, strawberry, Pandan, and tam and teh. 
Though humble in size and origins, you will be spoilt for choice with over 20 types of traditional kuih muih and a large array of cream cakes. There is also a choice of non-cream cakes for those who want to opt for something lighter such as honeycomb cake and steam fruit cakes, which are always a hit during the festivities.
Their traditional delicacies include bingka ubi, putri salat, pulut serunding, kuih dadar, ondeh ondeh, nagasari pisang and jongkong just to name a few.
Visit the bakery at 60 Joo Chiat Rd, #01-02, Singapore 427726.
All Things Delicious' Houseblend Granola - Ramadan Edition is finally making its comeback! A blend of whole grain oats with chunky almonds, coconut, seeds, raisins and dates for a burst of energy.
To break fast, ATD is also offering an Iftar To Go Mini Buffet for 4 to 6 people to enjoy a nourishing meal as the sun sets. The meal consists of a dip, salad, main, carb and dessert including vegetarian choices.
The Signature Ramadan Gift Box featuring ATD's best-selling cookies, delicious snack packs, and premium Medjoul dates, is a lovely gift for loved ones. 
Kueh Raya are an iconic part of Hari Raya celebrations and All Things Delicious is here to serve. Available for purchase are Pineapple Tarts, Coconut Gula Melaka Cookies, Classic Sugee Cookies, Mexican Wedding Cookies, Chocolate Almond Shortbread, matcha Butter Cookies, and Cheddar Caraway Cigars.
Looking for something more indulgent? Check out the Festive Raya Cakes such as Ondeh Ondeh, Pulut Hitam, Lemon Bundt Pound Cake, Orange-Infused Sugee Cake, Sticky Toffee Pudding and more.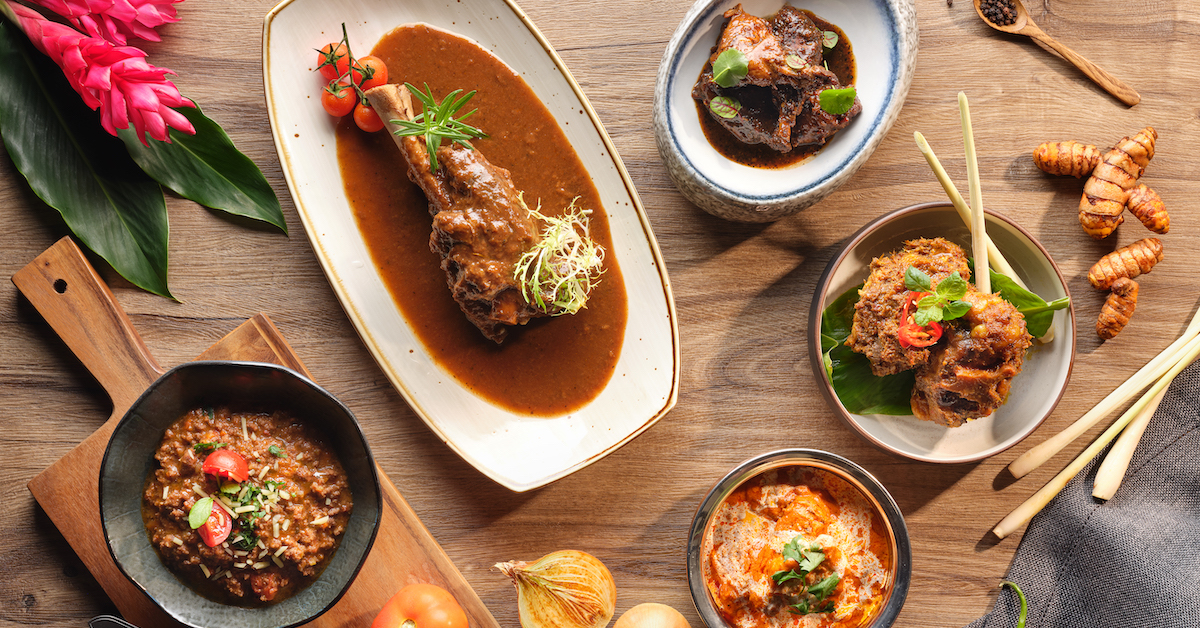 Creature of comfort and convenience? Then this option is for you. Embark on an extended Ramadan feast till 31 May 2022 with a thematic buffet spread and ready-to-heat gourmet meals from Holiday Inn Singapore Atrium.
Be treated to a wide array of certified-Halal dishes that are frozen and convenient for every occasion! Each is brimming with premium ingredients that are specially curated by our team of Master Chefs for your dining pleasure at home. Expect lavish treats such as Oxtail Rendang, Braised Lamb Shank Provencal, Butter Chicken, Black Pepper Chicken and Bolognese Sauce. Every packet can be conveniently heated for consumption within 5 to 15 minutes, depending on the method – microwave, boil or pan fry.
Prefer to dine in? Diners will be treated to a wholesome spread of Korean delights at Atrium Restaurant.