Horse racing is known as the sport of kings and can be traced as far back as the 16th century in England. Royalties including Her Majesty Queen Elizabeth II and Ruler of Emirate of Dubai His High Royal Highness Sheikh Mohammed Bin Rashid al Maktoum share a lifelong passion of horse racing.
Famous billionaires such as French Businessmen Alain and Gerard Wertheimer who own controlling interests of the House of Chanel; Katsumi and Teruya Yoshida from the Shadai Group in Japan known for their racehorse breeding empire; and even Singapore's very own Philip Ng and Robert Ng Owners of Far East Organisation are fans of horse racing.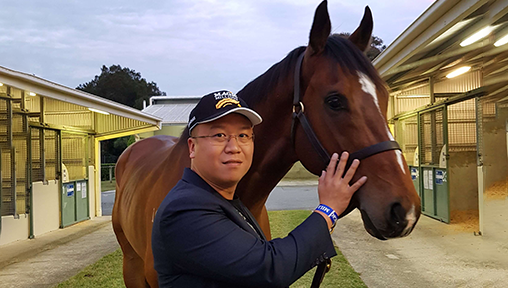 We speak to serial investor Dato Nicholas Ho to find out more about his latest elite thoroughbred racing club, Ultima Horse Club, located within Singapore Turf Club that offers an exceptional experience when it comes to horse racing and ownership.
Vanilla Luxury: When did Horse Racing first spark your interest?
Dato Nicholas Ho: I have been dabbling in luxurious outdoor pursuits from an early age and horse racing is very much like supercars, yachts or air racing among the royalties and high-net-worth individuals.
It started off with Seristine Cup 2018 as part of our publicity event at Singapore Turf Club and it led to a horse auction where we got into horse partnership for our first horse Mikki Joy. The success of Mikki Joy then, and now, is probably the cornerstone of my involvement in horse racing.
Vanilla Luxury: What inspired you to launch Ultima Horse Club in Singapore?
Dato Nicholas Ho: I'm inclined towards creating a luxury lifestyle in the Asia Pacific where young like-minded high-net-worth individuals can come together and mingle with other like-minded people while enjoying the horse racing experience globally. Singapore, being the world's best regional business hub, will be ideal as a stepping stone into the market.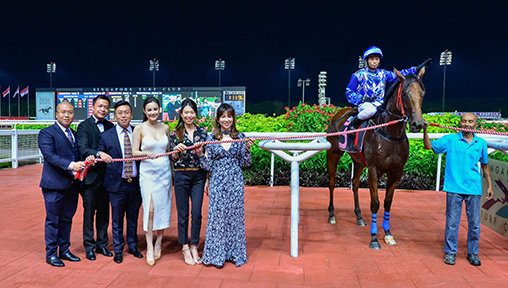 Vanilla Luxury: What is Ultima Horse Club all about?
Dato Nicholas Ho: Ultima Horse Club is about horse-trading, horse racing and horse breeding with like-minded individuals. In addition, we work with luxury brands to create an exclusive Thoroughbred Racing Club.
I'm also excited to be able to partner up with Jayven See, one of Singapore's leading horse owners and investors with a proven track record of understanding the horse racing market extremely well. Jayven is the first Singaporean to buy a yearling at NZ $1 million and sold it off like a stallion at NZ $4 million.
Vanilla Luxury: How can one become a part of Ultima Horse Club?
Dato Nicholas Ho: Individuals can choose to co-own the stable of horses with Ultima Horse Club or to gain sole ownership of horses where our team will provide professional advice on which horse to pick.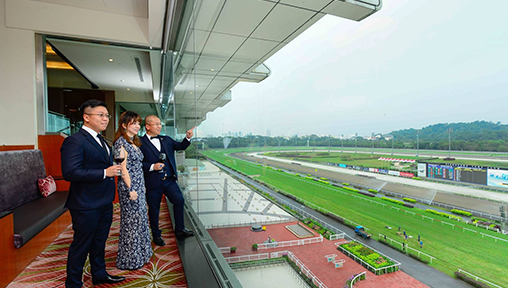 Vanilla Luxury: What are the benefits of joining Ultima Horse Club?
Dato Nicholas Ho: There are many who own millions, but there are far few who can claim ownership to a champion racehorse. It is the exclusive invites to international racing events and loyalty program with luxury brands that really bring us together. The added benefits are the returns through the buying and selling of horses, prizemoney through racing and breeding fees.
The Ultima Horse Club also has the only one of two corporate boxes at Singapore Turf Club with privileges such as an in-house betting counter, private viewing balcony as well as private bathrooms.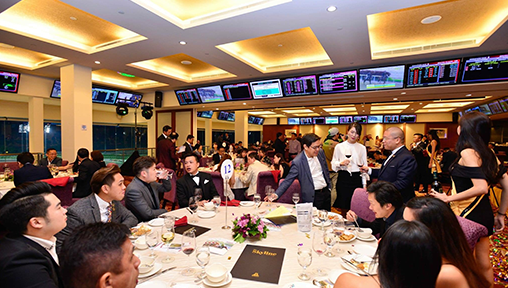 Vanilla Luxury: Tell us more about Ultima Horse Club's first horse, Mikki Joy?
Dato Nicholas Ho: Mikki Joy is an ongoing success story with a lifetime career prize money of US$710,000 and he recently brought home his first local paycheque of SG $45,000. We hope that he will continue to have a stunning performance in Singapore. He is a lovely racehorse and we are glad that he is a part of our stable.
To find out more about how to join Ultima Horse Club at the Singapore Turf Club, call +65-9187 3551.