F&B
Discover Our 18 Best Restaurants in Singapore
Published Date
: 20 Jun 2023 10:00

Here are our 18 Best Dining Experiences in Singapore
Singapore is a melting pot of diverse cultures, and its food scene is a true reflection of this. Chefs in Singapore have gone above and beyond to innovate and incorporate diverse flavour profiles into their menus and we want to showcase them.
After extensive searching and reviewing, we've compiled a list of the top 18 restaurants in Singapore that truly stand out in terms of culinary creativity, quality of ingredients, service, and ambience. Whether you're looking for local Singaporean cuisine or international fusion cuisine, this list has got you covered.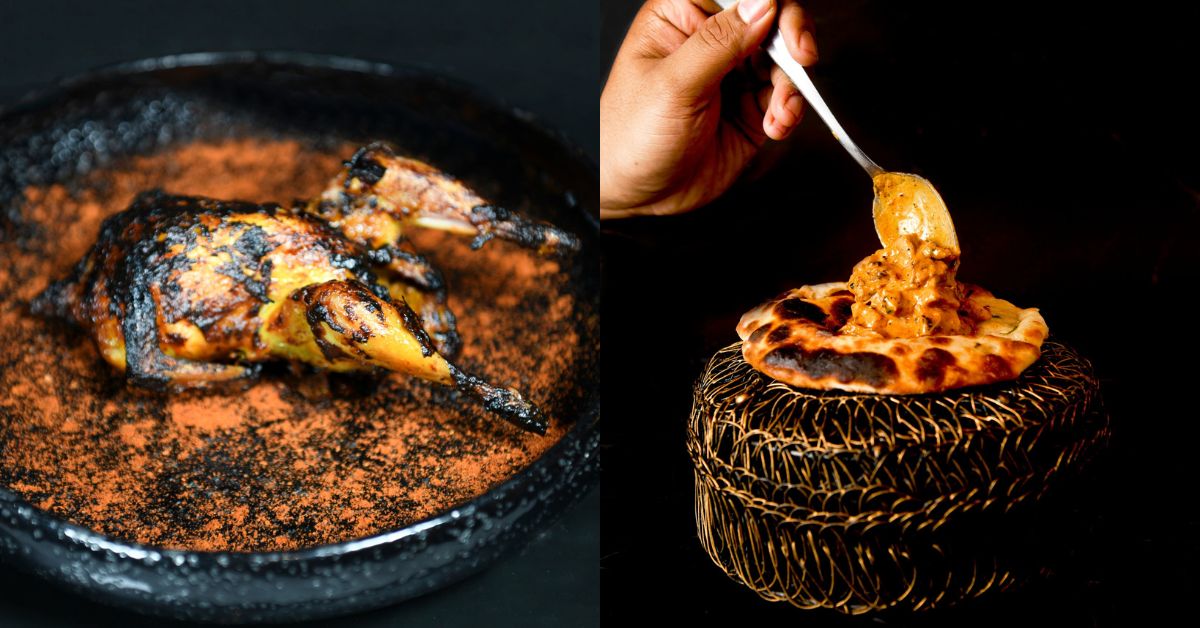 The culinary gem, Revolver brings Indian cuisine in Singapore to whole new levels by blending Indian flavours seamlessly with bold and innovative cooking techniques. The Indian fusion restaurant procures only the freshest seasonal ingredients and spices from all around the world so you can get the best taste right from Tras Street.
Experience an array of bold and refined charred flavours, infused with distinct smokiness, as they ingeniously integrate fire as a vital component in their progressive menu. Our favourites include the creative, Fresh Paneer with Pesto and Caecila's Sambal which perfectly embodies the essence of Indian fusion, with a harmonious blend of spices and ingredients that create a symphony of flavours on the palate.
Located at 56 Tras Street, Singapore 078997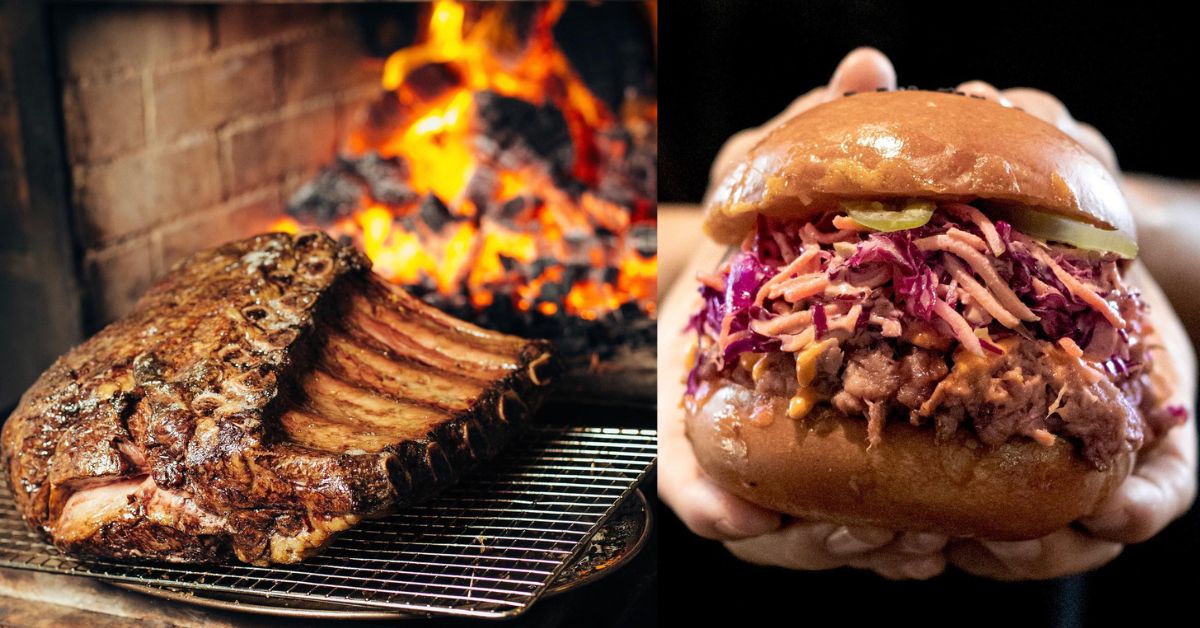 Burnt Ends has achieved high accreditations for being not just one of the best restaurants in Singapore but also globally, named #94 on the 2022 San Pellegrino World's 50 Best Restaurants List. 
Don't let its rustic and laid-back ambience fool you, the modern Australian barbeque spot offers elevated dishes straight from their custom four-tonne, dual cavity oven and four elevation grills. Burnt Ends, known for its daily-changing menus, firmly believes in the enchantment that arises from cooking with wood so rest assured you'll never be bored even if you are a returning customer. 
Tantalise your tastebuds with Premium meat delights such as the Flatiron steak, Hida wagyu, King Crab & Garlic, and Smoked Quail Egg & Caviar that are sure to be succulent and mouth-watering.
Located at 7 Dempsey Road, #01-04, Singapore 249671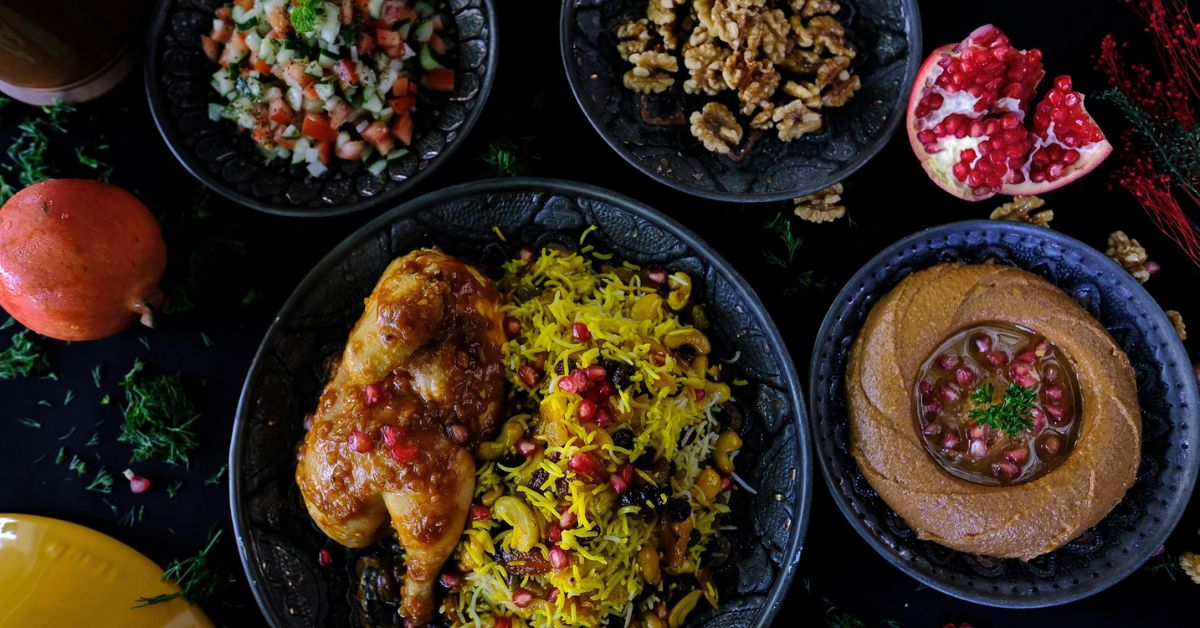 Shabestan is the go-to place for Middle-Eastern food in Singapore, with a menu that is simply a treasure trove for Persian delicacies. As one of the best restaurants in Robertson Quay, you'll be greeted by the aromatic fragrance of authentic Persian herbs and spices the minute you step foot into the restaurant.
Widely known as an award-winning Middle-Eastern restaurant in Singapore, the team at Shabestan is dedicated to offering customers the most authentic experience with their traditional Persian cooking techniques. Your visit there will not be complete without ordering their signature handmade kebabs which are grilled over fire for the ultimate smokey and scrumptious taste.
Shabestan also offers various vegetarian and gluten-free options, so there is sure to be something for everyone, even the pickiest eaters.
Located at 80 Mohamed Sultan Road #01-13, The Pier @ Robertson Singapore 239013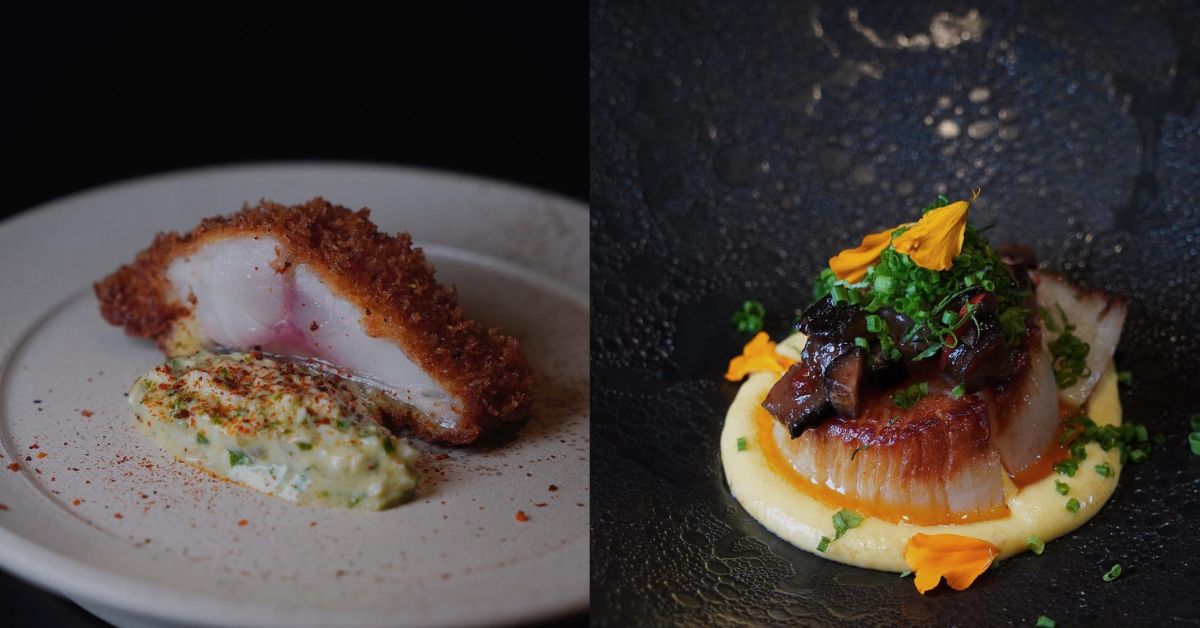 Fleurette is a culinary masterpiece that seamlessly blends the rich flavours of Japanese, and French cuisine tailored to the Singaporean taste buds. Led by the talented Chef Tariq, whose culinary journey spans prestigious kitchens in Paris and Tokyo, Fleurette takes diners on an unforgettable gastronomic adventure.
At Fleurette, every dish is a masterpiece that weaves together the influences of Chef Tariq's diverse culinary background. Each bite tells a story, showcasing the finest ingredients and the artistry of their transformation into sublime creations such as the signature dish that has remained throughout the years the Cold Ebi Somen, which has been on Chef Tariq's menu since 2019. The elegant seasonal tasting menus capture the essence of each season's bounty, ensuring a dining experience that is both exquisite and harmonious.
In addition to the exceptional food, meticulous care is given to every aspect, including the attentive service and personally curated wine selection by Chef Tariq. Even the choice of tableware and utensils is thoughtfully considered, enhancing the overall dining experience with a touch of elegance and distinction.
Located at 204 Rangoon Road, Singapore 218451.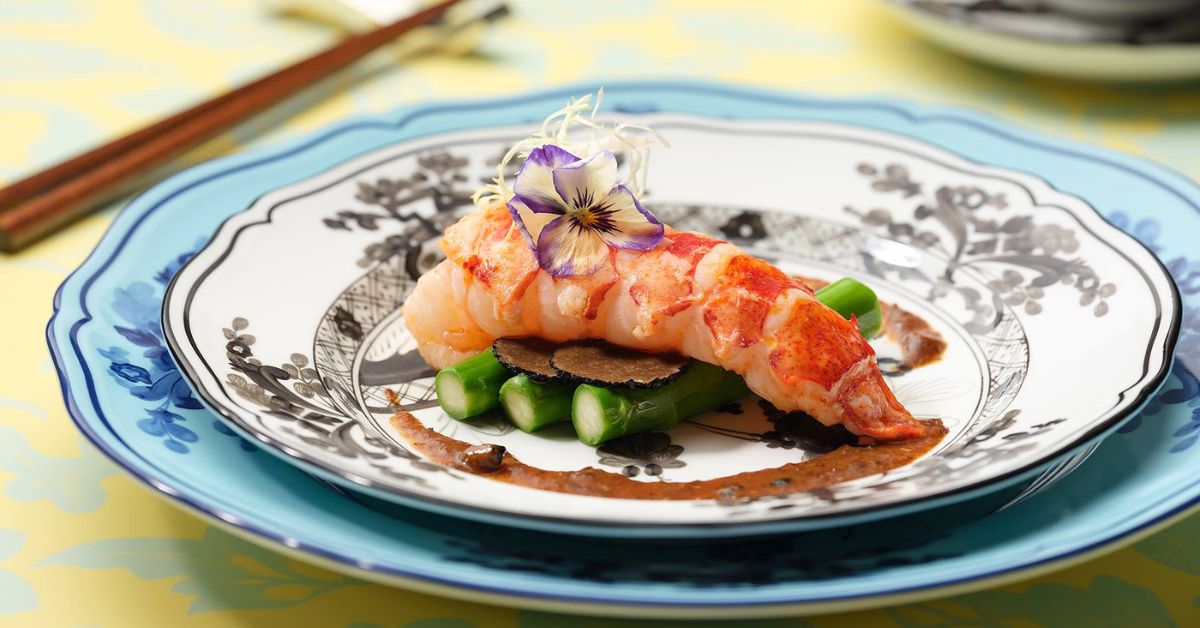 Step into a world of refined elegance and gastronomic excellence at Summer Pavilion, the epitome of Cantonese fine dining in Singapore. With its impeccable service, luxurious setting, and an exceptional menu that celebrates the rich heritage of Cantonese cuisine, Summer Pavilion stands out as a beacon of culinary mastery and sophistication, offering a dining experience that is second to none.
Here, classic Cantonese delights are elevated with meticulous detail to flavour and taste. Some crowd favourites that you have to try are the Summer Pavilion barbecued Iberico pork which is accompanied by a hint of aromatic honey sauce. Or if you are looking for something for a lighter palette try out the double-boiled seafood soups or the signature dish of poached rice with succulent lobster. 
Accompany your meal with the restaurant's vast selection of speciality teas from Tea Bone Zen Mind.
Located at Marina Bay, 7 Raffles Avenue, Singapore 039799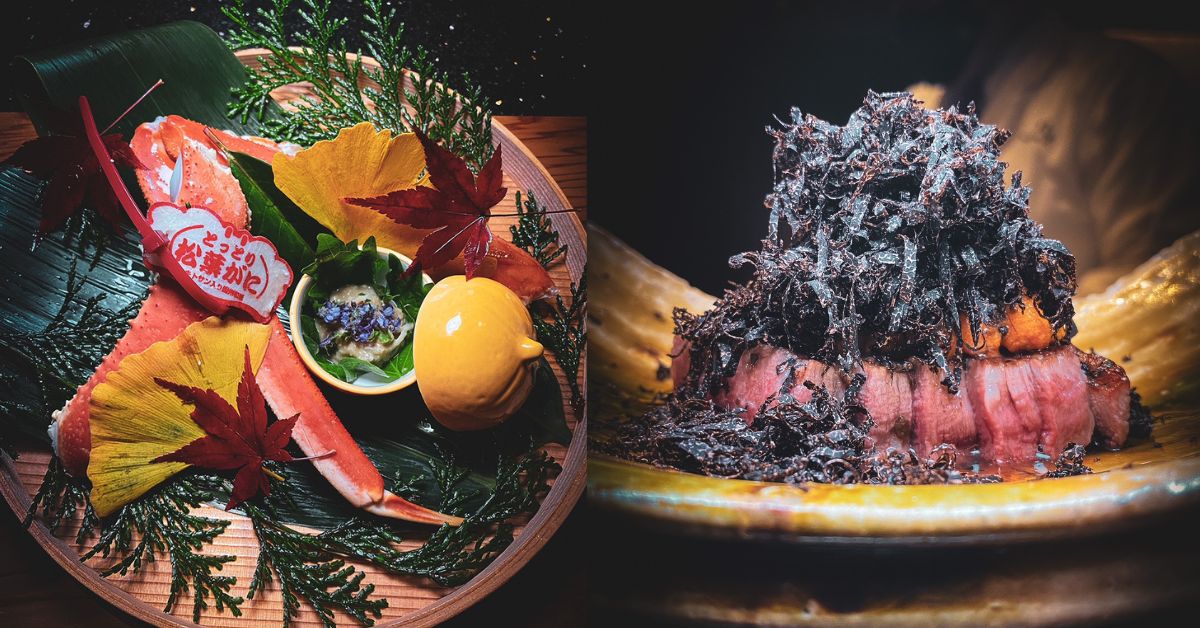 Nestled amidst the bustling streets of Orchard Road, Hazuki stands as an exclusive gastronomic treasure accommodating just 12 diners, promising a truly opulent and private Kyoto- style fine dining experience. From the moment you step inside, the restaurant envelops you in an atmosphere of refined elegance, adorned with elegant table arrangements crafted from ancient yakusugi wood, dating back a thousand years, and exquisite Kagami crystalware.
Everyone knows the key to achieving the best Japanese cuisine is through delivering the highest quality ingredients. At Hazuki, they ensure the finest Japanese dining experience from ingredients such as wild-caught seasoned fish to the best marbled A5 wagyu. In tandem with the chef's creativity and expertise, the ever-evolving menu truly captivates the expressions of the season.
Located at 391 Orchard Road, #04-18A, Takashimaya Shopping Centre, Ngee Ann City, Singapore 238872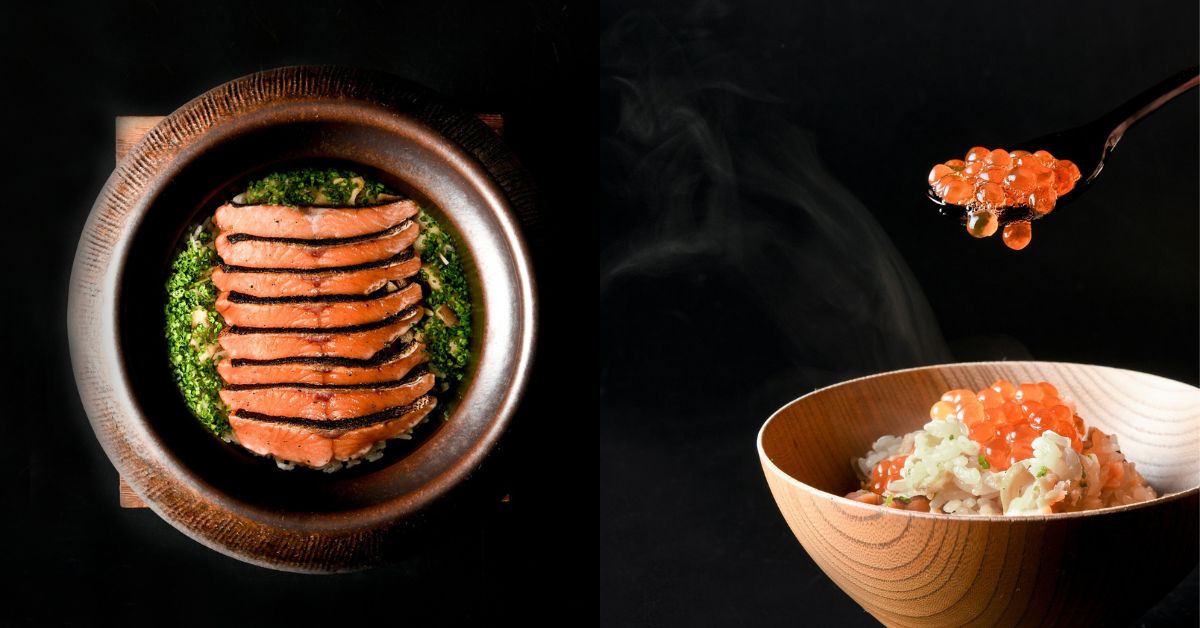 You can anticipate a meal that tantalizes all of your senses at Omakase @ Stevens. The restaurant takes pleasure in offering a large variety of daily specials that are served in their true, natural form so that you can appreciate the full range of flavours in each dish.
One of the standout experiences at Omakase @ Stevens is their Spring Omakase Courses Menu. This eight-course meal is crafted with bold flavours and seasonal ingredients sourced directly from Japan. 
For those seeking extraordinary indulgence, the Matsusaka Wagyu Beef Courses Menu is not to be missed. This special eight-course menu showcases the exceptional quality and versatility of Matsusaka Wagyu, utilising different cuts to create an unforgettable dining experience.
Omakase @ Stevens is unquestionably one of the best Omakase restaurants in Singapore thanks to its impeccable service, beautiful meals, and the culinary ability of Chef Shu Kubota.
Located at 30 Stevens Road #01-03, Singapore 257840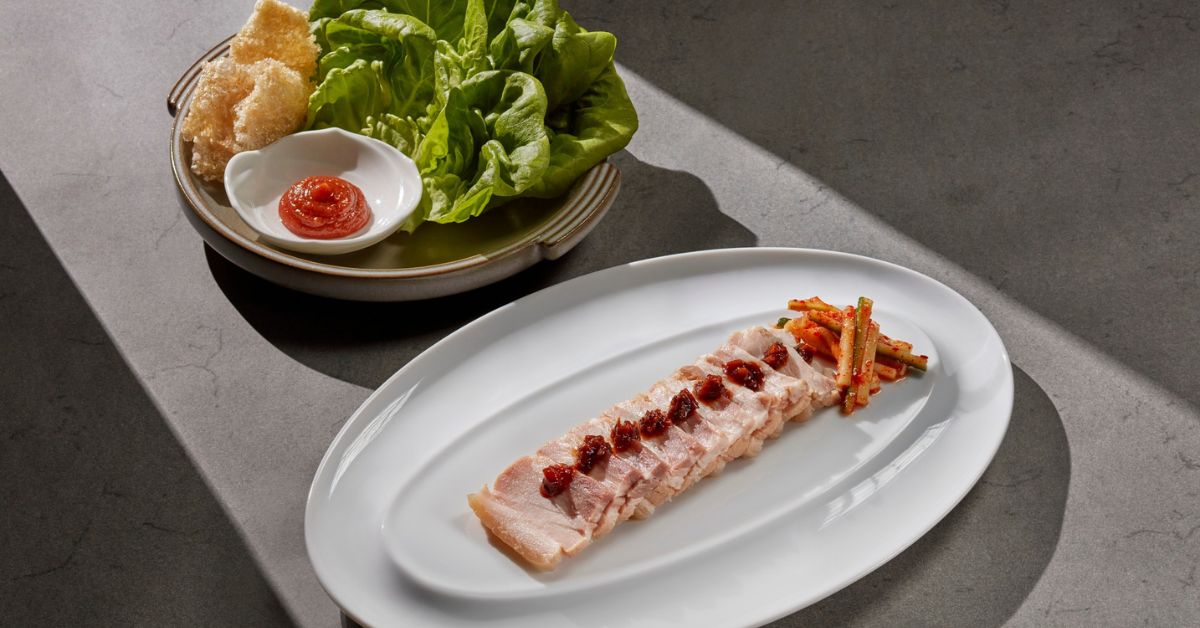 With a global presence spanning major cities, Akira Back located at JW Marriott Hotel Singapore South Beach is a dining haven that artfully blends modern Japanese cuisine with vibrant Korean accents. Led by the visionary chef Akira Back, this internationally acclaimed restaurant takes guests on a cross-cultural journey where culinary boundaries are pushed and flavours from around the world converge.
The utilisation of high-quality ingredients collected from all around the world is central to Akira Back's culinary concept. Each component, from the freshest seafood to premium cuts of meat, is meticulously picked to create an unforgettable dining experience. 
Must-order dishes include AB Tuna Pizza, Octopus Crudo, A4 "Tochigi '' Striploin with smoked applewood, Perfect Storm, 48 Hours "Sanchoku" Short Rib, and AB Cigar or Let's Go Nuts for dessert. 
Located at 30 Beach Road, Singapore, 189763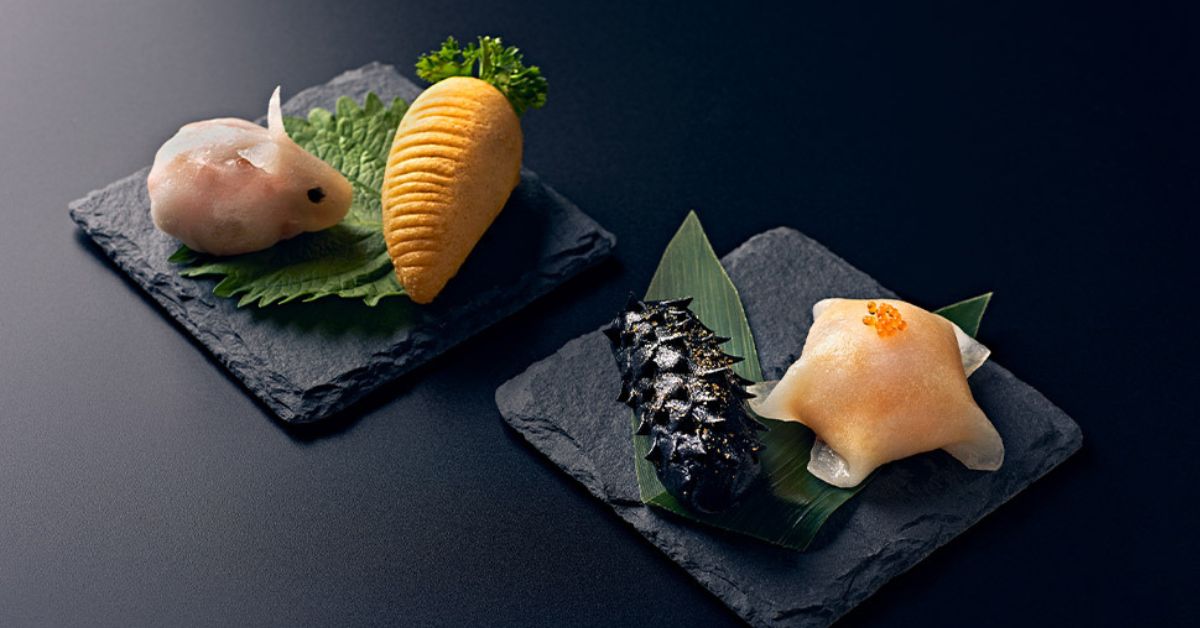 When it comes to indulging in the best Chinese cuisine in Singapore, Min Jiang stands out from the crowd. This award-winning restaurant has become synonymous with quality since its beginning in 1982, offering a luxurious dining experience that exhibits the tastes of Cantonese and Sichuan cuisines. Min Jiang has justifiably earned its spot among the top Chinese restaurants in Singapore, thanks to its superb service, stylish ambience, and breathtaking assortment of culinary delights.
For those seeking an intimate and exclusive dining experience, Min Jiang offers six individual private dining rooms. Each room is elegantly adorned with hand-woven jute carpets and large circular mirrors, paying homage to the windows of traditional Chinese residences.
For those going during lunch hour, you'll be thrilled to enjoy the classic dim sum pushcart service that is a true ode to tradition.
Located at 7A &, 7B Dempsey Rd, Singapore 249684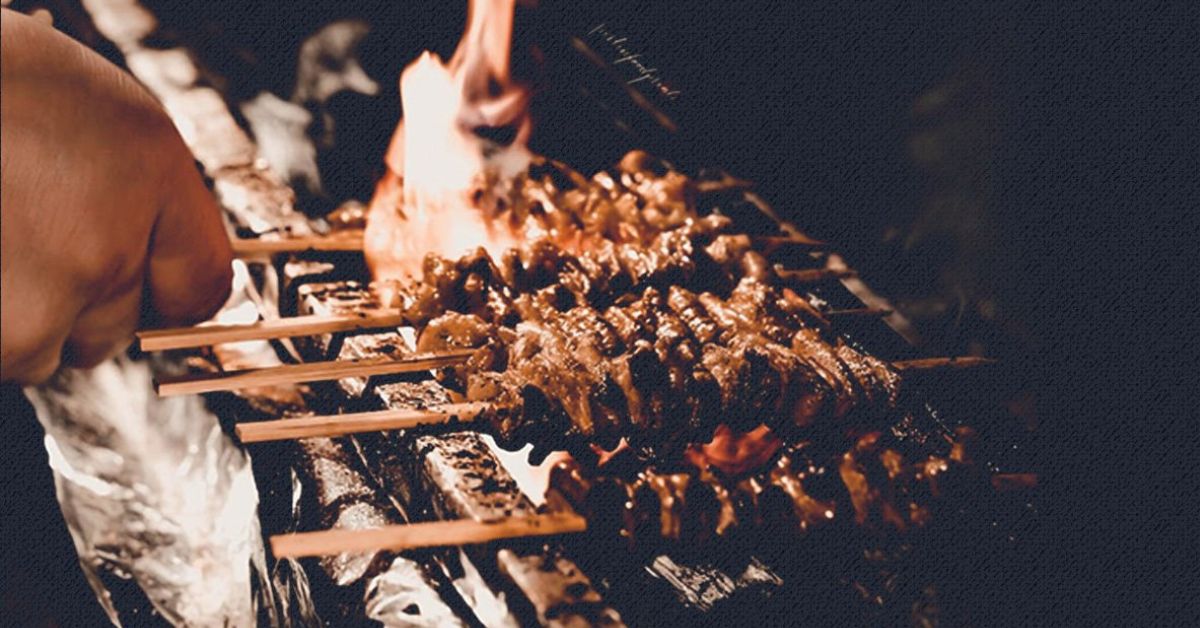 For all Japanese cuisine lovers, if you're looking for a great Japanese restaurant that serves more than your run-of-the-mill sushi and sashimi, give Kai Yakitori a try! At Kai Yakitori, the art of grilling takes centre stage, not to mention the enticing aroma of sizzling skewers and a lively ambience that will transport you to the streets of Japan.
The beauty of the establishment lies in its ability to elevate the flavours of the simplest of ingredients, from beautifully succulent chicken skewers to vegetables that turn incredibly sweet after being chargrilled. But if that's not enough, be amazed by the skilled chefs manning the open grill that add an element of theatrics to the dining experience, expertly flipping skewers with precision and finesse. 
Pair all your skewers with a bottle of sake because the meal would not be complete without it!
Located at #03-16 Orchard Rd, Orchard Plaza, Singapore 238841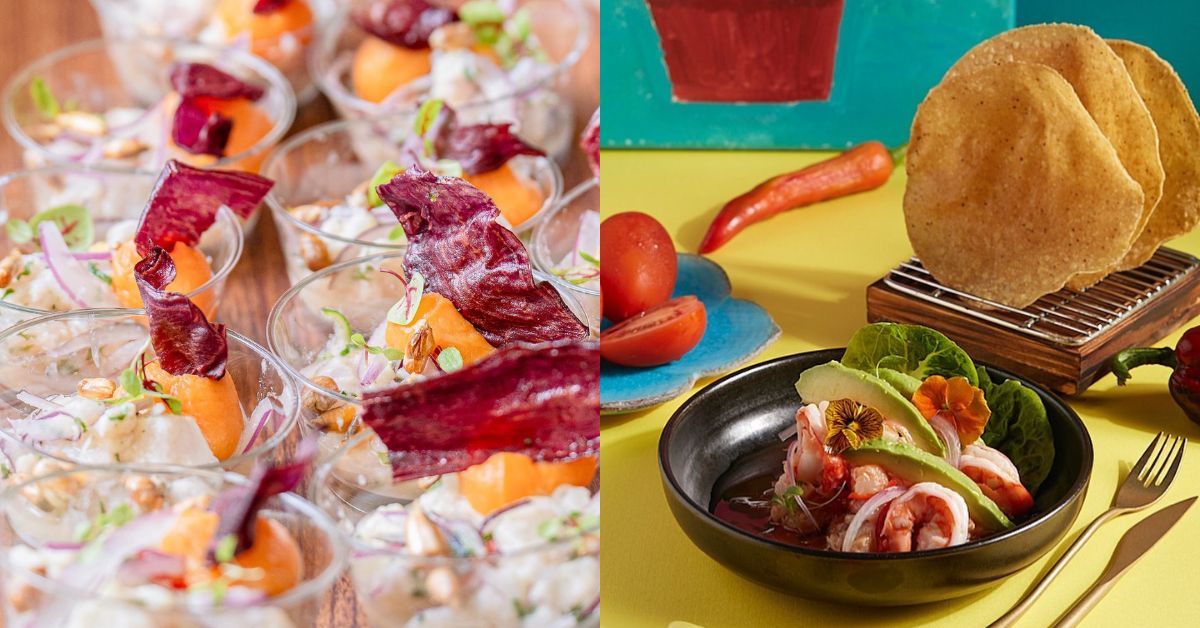 If you are looking for the ultimate brunch spot in Demsey Hills, Canchita Peruvian Cuisine stands as a testament to the rich and diverse culinary heritage of Peru. With its delectable dishes and warm Latin American ambience, CANCHITA has earned its reputation as the finest Peruvian restaurant and a coveted brunch spot in the city. From the tantalizing flavours of traditional Peruvian cuisine to the lively and welcoming atmosphere, Canchita offers a truly authentic and memorable dining experience.
Highlights of their menu act as an ode to the quintessential elements of Peruvian cuisine, such as their signature ceviche, which is a classic in latin american cuisine, featuring the freshest raw fish or shellfish marinated in citrus juice. At Canchita, they take pride in serving ceviches that are consistently prepared with fresh ingredients, bursting with flavour, and promoting a healthy dining experience. 
Our restaurant's offerings also span a wide range, catering to various dietary preferences including classic seafood options as well as vegan and gluten-free alternatives.
Located at Dempsey Rd, #9A 9B, Singapore 247698
If you're in the mood for some delectable Greek cuisine, look no further, Fotia will satisfy your cravings for all things Greek. Head Chef Sofia Beleri hones over a decade of culinary experience in Athens into an array of flavourful dishes showcasing the best of Mediterranean cuisine. 
Start off your meal with their signature refreshing artichoke salad featuring the freshest ingredients such as arugula & baby spinach, crispy fried artichoke hearts with a sweet fig vinaigrette and pomegranate, paired best with a bottle of wine of course. 
What would Greek food be without pita and hummus? The Mediterranean dip platter is a must-get along with their mixed combo platter featuring the most tender beef and lamb skewers as well as chicken kebabs.
And who can forget dessert? You cannot leave without finishing off your hearty meal with the crowd favourite, crispy and warm Kunefe that is best complemented with a scoop of sweet vanilla ice cream.
Located at 28 Duxton Hill, Singapore 089610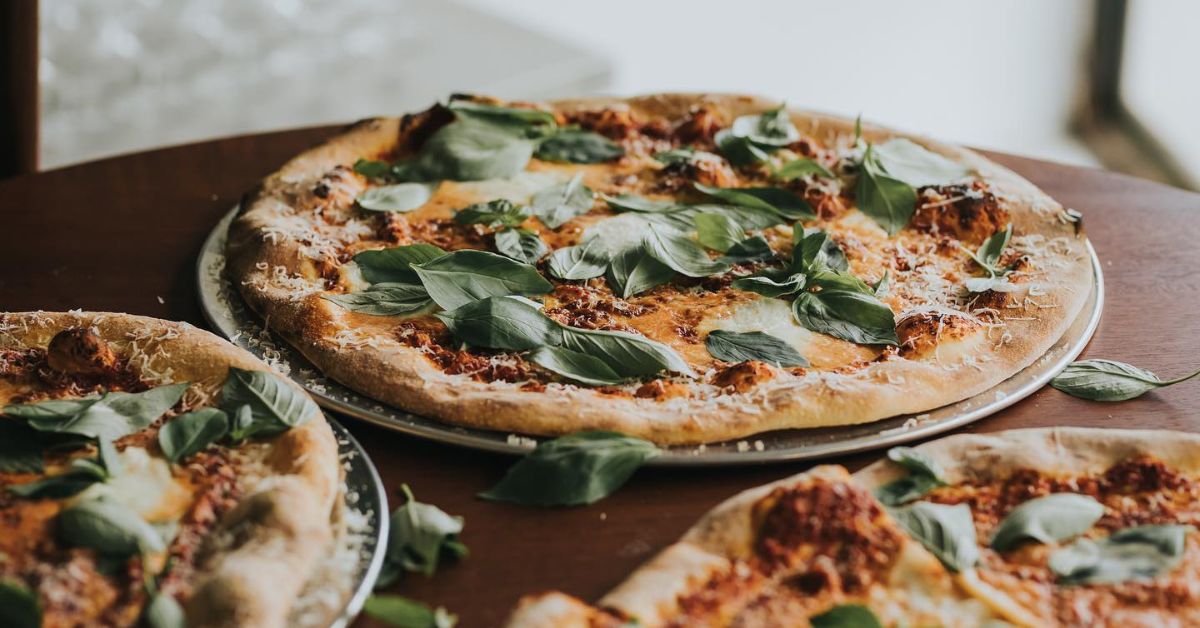 Lucali BYBG - Italian Pizza Restaurant
Calling all pizza lovers in Singapore! Prepare to indulge in a slice of pizza heaven at Lucali BYGB, a culinary partnership between renowned pizza aficionado Mark Iacono from Brooklyn's Lucali and Gibran Baydoun of BYGB Hospitality.
With a heartfelt story of friendship and a dedication to crafting the perfect pizza, Lucali BYGB has swiftly become the go-to pizzeria in Singapore, offering an unrivalled pizza experience that will transport you straight to the streets of Brooklyn.
Lucali BYGB embraces the concept that pizza is best enjoyed when shared and provides a simple menu centred on their signature offering: the Original 18-inch Pie. The base of this pizza masterpiece is Buffalo mozzarella, parmesan, and basil—a beautiful combination that serves as the canvas for customization. Guests have the pleasant option of customizing their pizza by selecting from a variety of tasty toppings. From classics like pepperoni, mushrooms, and onions to exotic extras like sweet peppers, olives, and jalapenos, contributes to a one-of-a-kind and unforgettable pizza experience.
Located at 66 Kampong Bugis, Level M, Singapore 338987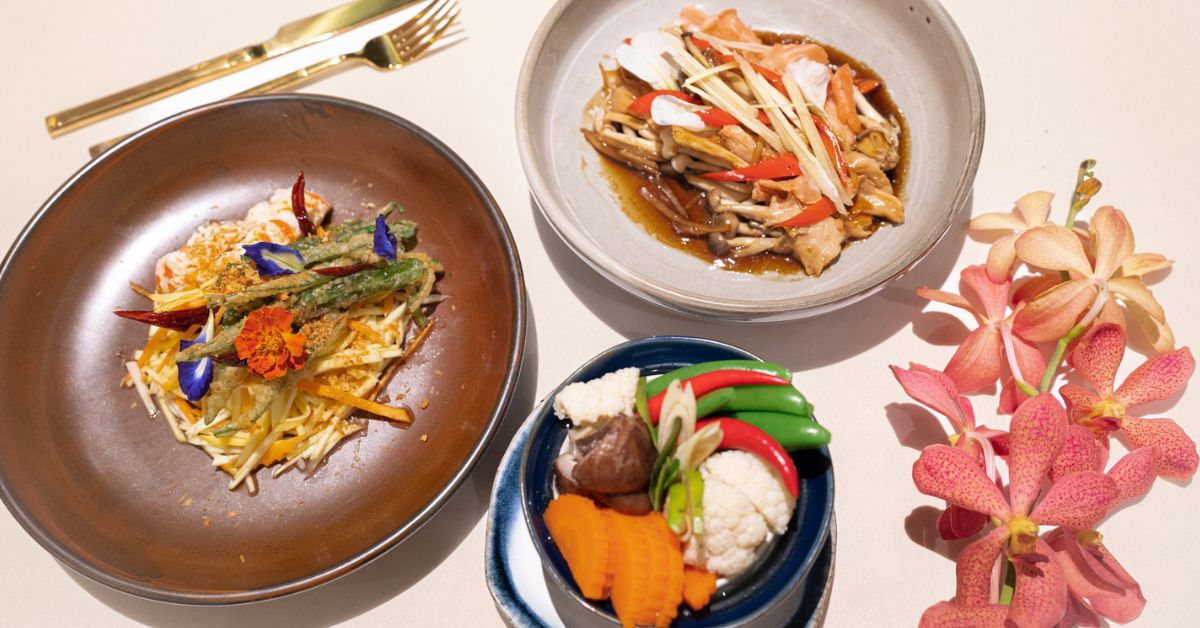 Sarai, a distinguished Thai restaurant in Singapore, invites you on a culinary journey that redefines Thai cuisine. At Sarai, the sumptuous Thai dining experience known as สำรับ (sumrub) unfolds, inviting guests to indulge in beautifully crafted menus that pay homage to Thai culinary traditions. 
Chef Lisa's expertise shines through as she presents classical Thai dishes beloved by the royal family, infused with innovative touches and modern embellishments. Take your tastebuds on a journey as you try out the classics of Thai cuisine but with a twist. The Pla Hmug Nun Na Naw, the steamed squid stuffed with roe sac with chilli lime garlic sauce is the perfect execution of seafood with prominent Thai flavours.
End off your scrumptious Thai meal with an array of beautifully balanced desserts such as Jelly Bi Tuey, a lovely Pandan Panna Cotta with coconut foam and a sesame wafer.
Located at 163 Tanglin Road #03-122, Singapore 247933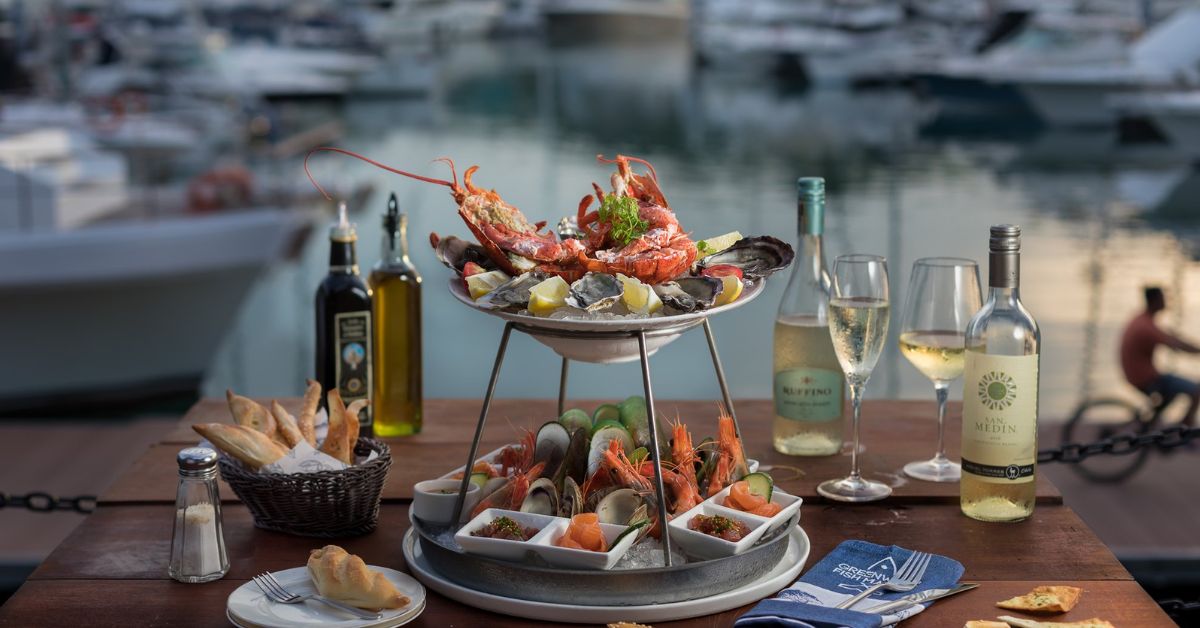 With outlets in both Bukit Timah and Quayside Isle, Greenwood Fish Markets stands tall as a top choice for seafood lovers' paradise. This retailer-turned-restaurant, run by a passionate family, has been delighting diners since its inception in 2003. With a focus on fresh, Western-style seafood cuisine, Greenwood Fish Market has earned its well-deserved reputation as the best seafood restaurant in Singapore.
At Greenwood Fish Market, freshness is the cornerstone of every dish. The restaurant's commitment to sourcing only the highest quality seafood from trusted suppliers shines through in each meticulously prepared plate. With daily specials that highlight the best of seasonal seafood, you'll get delicious lobsters, oysters and even sashimi for a great price.
To elevate the seafood dining experience even further, the restaurant presents an extensive selection of crisp wines that you can savour as you take in the breathtaking views of the surrounding seas.
Located at 31 Ocean Way #01-04, S098375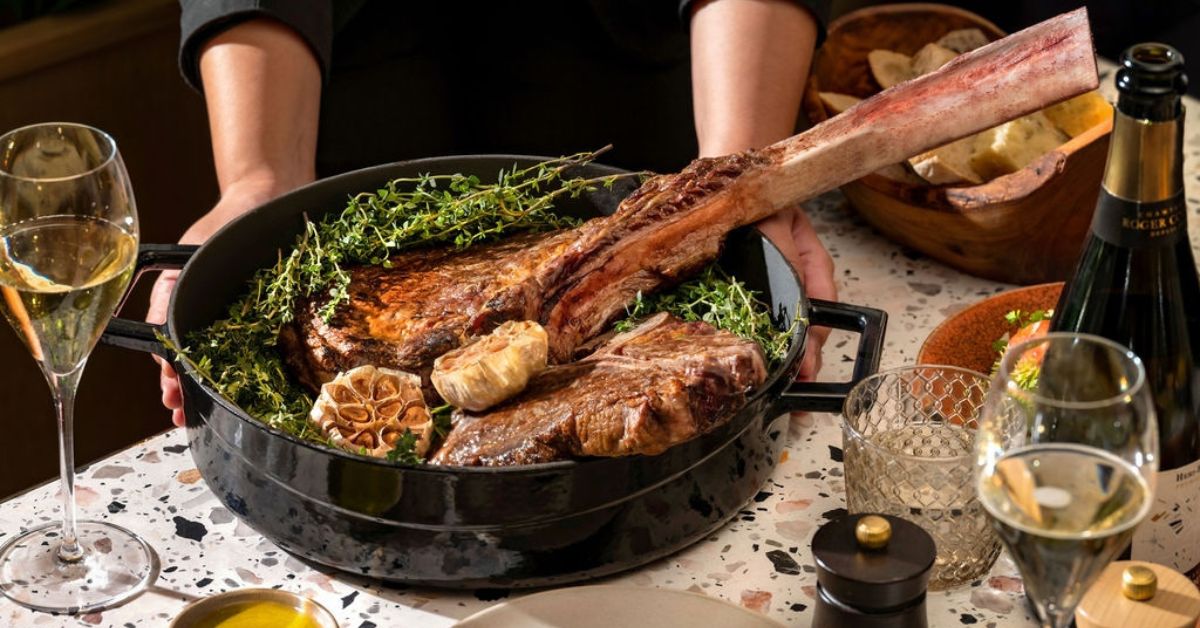 Fiamma rises as an exceptional culinary haven, that pays attention to the traditions and spirit of Italian family cuisine. This restaurant pushes the boundaries of typical eating facilities with an unshakable commitment to authenticity and simplicity. Fiamma's persistent commitment to honouring the spirit of home-cooked Italian cuisine distinguishes it as the pinnacle of the best Italian restaurant experience.
Fiamma's menu offers a contemporary take on Italian cuisine, highlighting the flavours and textures that have distinguished the country's culinary legacy for centuries. Each dish is meticulously created, displaying the seasonal bounty of nature and the beauty of clean cooking. Fiamma's dishes delight the taste and take diners to the heart of Italy from the first mouthful to the last.
For all pizza lovers, you cannot miss the Pizza Tartufo topped with smoked scamorza cheese cream, Tuscan salami and shaved fresh black truffle. For pasta lovers, the handmade Tortellini Panna Prosciutto e Tartufo, with a decadent creamy truffle sauce with prosciutto will definitely leave you craving more. Finally, be sure to save room for dessert as their Tiramisu is one of the best out there.
Located at Capella Singapore,1 The Knolls, Sentosa Island, Singapore 098297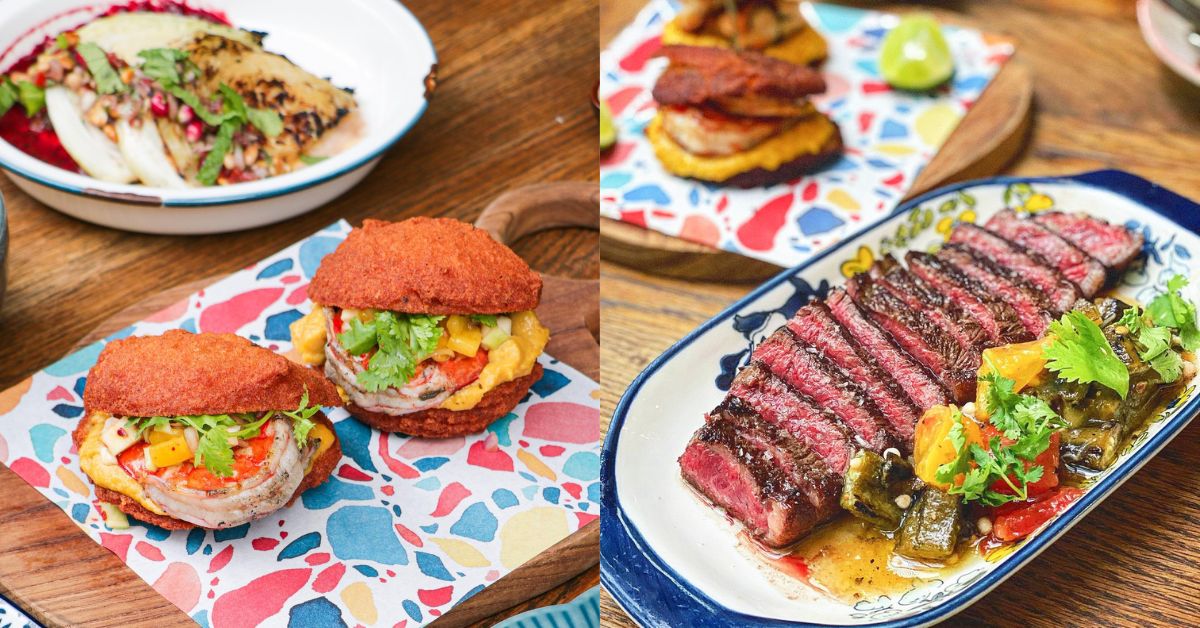 Tucked in the heart of food heaven, Tiong Bahru, The Butcher's Wife is serving up a revamped menu that caters to an all-day dining concept. Brazilian Head chef, Mariana Campos D'Almeida creates the most spectacular dining experience with her culinary experience that spans across Brazil, Paris and Singapore. 
The gluten-free European restaurant & natural wine bar utilises cooking techniques that are skewed towards natural sustainability, featuring ingredients that highlight the speciality of wild fermentation such as kefir and kombucha. 
But do not hesitate when you hear about their 100% gluten-free menu, the chefs at The Butcher's Wife are devoted to not only creating gut-healthy, innovative dishes but they ensure that the dishes still remain super tasty. If you're new to gluten-free food, try out their Marinated Chicken Thigh Dosa dressed in fermented cashew cream, topped with pickled chayote that is so good, you'll forget it's gluten-free. Wash all of it down with the restaurant's vast selection of natural wines, kombuchas or tea, as the restaurant says " there's a drink for every time of the day"
Located at 19 Yong Siak Street, Singapore 168650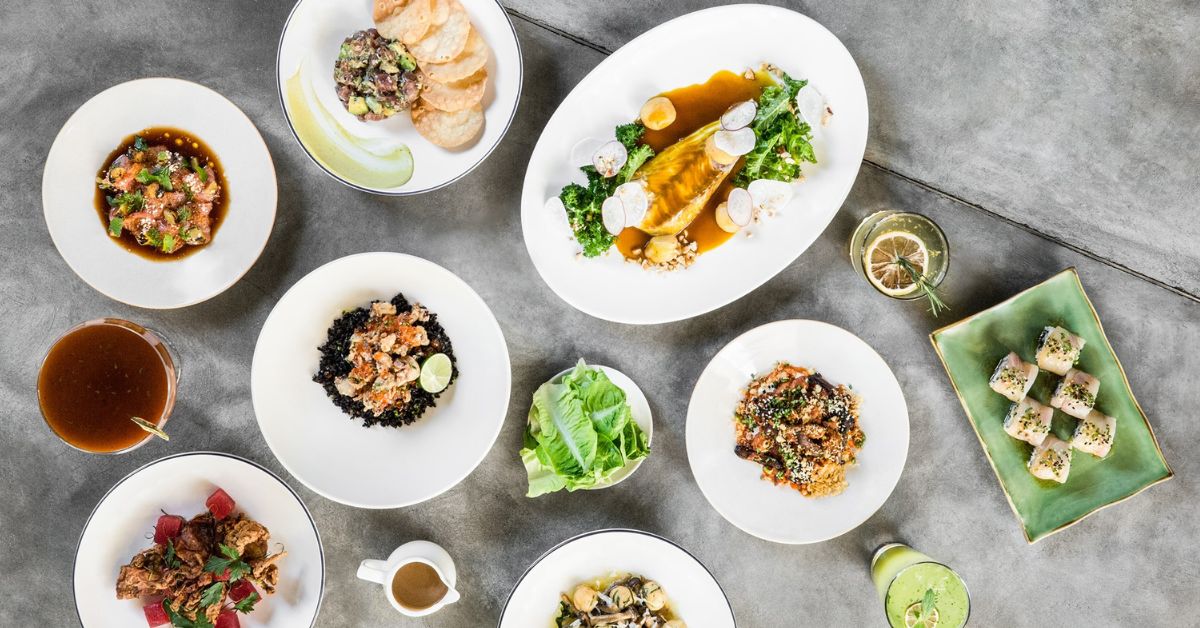 If you find yourself along Duxton Hill, you know you will be spoilt for choice when it comes to delicious restaurants. But Kilo should definitely be on the top of your list of the best restaurants to try out! Kilo Singapore stands out as one of the finest culinary destinations in the vibrant city-state. With its roots firmly grounded in Kilo Collective's dedication to satisfying the culinary desires and social cravings of its patrons, this restaurant offers an exceptional dining experience that is hard to match.
Drawing inspiration from the captivating tapestry of Latin American culture, Kilo Singapore takes diners on a delightful journey through the region's flavours. The menu showcases a diverse selection of dishes, expertly prepared in their open-format natural flame kitchenThere'ste with a wood-fired grill. The wide array of fresh seafood here also can't be missed.