lifestyle
Bridal Shower and Hen's Night: How to Throw the Best Bachelorette Party in Singapore
Published Date
: 15 Oct 2019 10:00

Are you in charge of throwing a bridal shower, hen's night or bachelorette party in Singapore? Look no further!
If you have been chosen to organise a Bachelorette Party - breathe! There are plenty of options in Singapore for bridal showers and hen get-togethers - we've even put the choicest providers on this list for you. Here's how you can flaunt your party planning skills and throw the best bridal shower or hen's night in Singapore, there is to be had!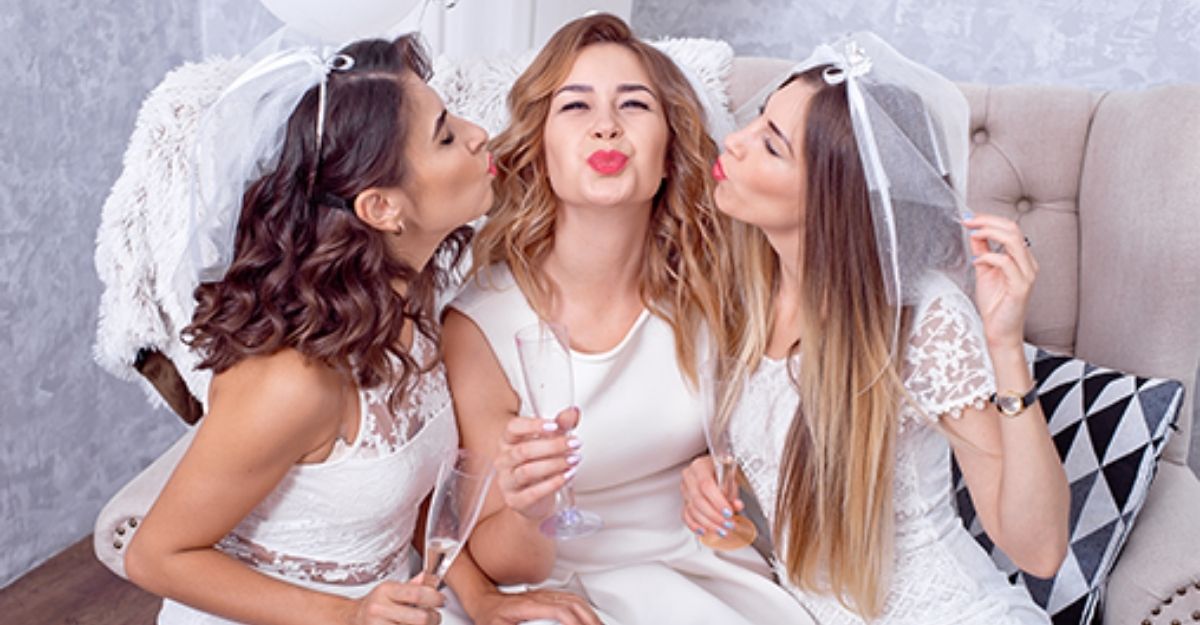 Want to get started with the right essentials in place for a bachelorette party? Props, sashes, tiaras, decor - you name it and Horny.sg have everything covered for a bridal party. There are also plenty of game options that will take your hen's night, several-notches-of-fun higher. And if it's naughty bachelorette party gifts you are after, they've got the best in class, international brands that carry a range of innovative toys for both women and men.
Fun Factory has a line of medical grade silicone made vibrators in bright, trendy colours and with varying features. They also come with 2 years local warranty should the bride-to-be need it! If you don't know what to buy, choose between the popular G5 Vibe VOLTA in a bright Petrol Blue or MiniVIBES SEMILINO Neon Orange that comes with a powerful yet quiet motor - discrete and fun, just what a blushing bride needs!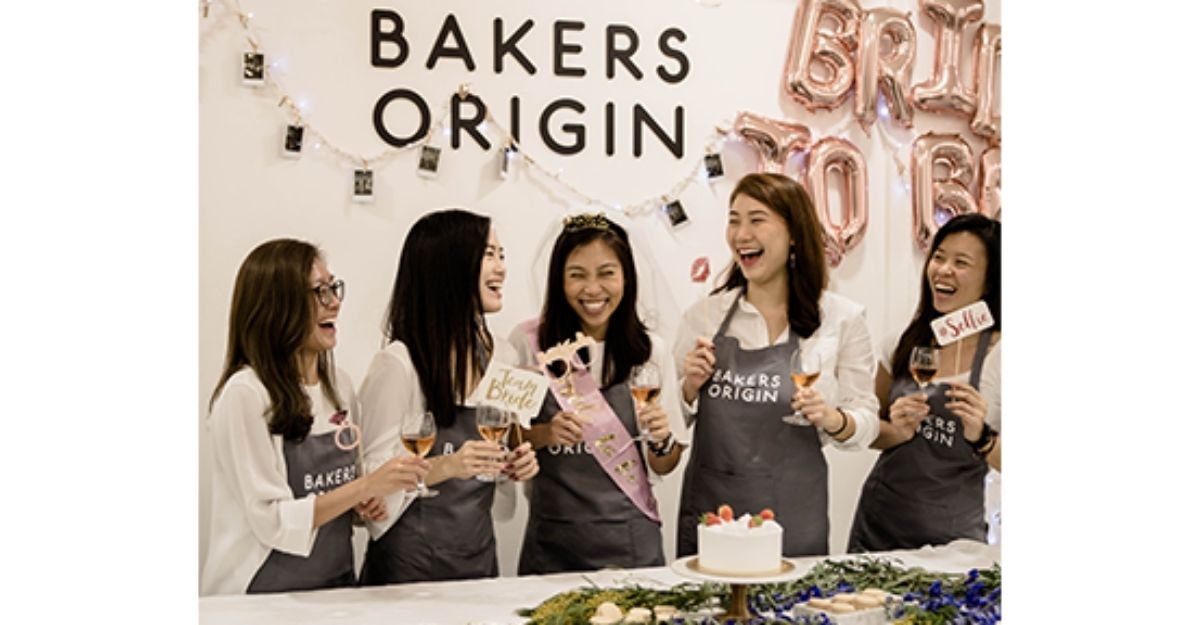 Here's a Bachelorette Party idea; bake your cake, and eat it too! If a bachelorette party is about celebrating friendships and creating memories, then Bakers Origin has just the recipe for you! This modern baking studio was founded on the belief that baking brings people closer together, and you and your entourage can be guaranteed a day filled with aromas, fun, and laughter.
Expect the Bakers Origin cosy studio to be ready with a complete bridal party set up - balloons, fairy lights and polaroids along with all the essential equipment needed to make your day of baking memorable. Refreshing cold-brewed tea is served while you learn about baking through a hands-on demonstration and fun-filled games. Just perfect for some pre-wedding fun with the girls, we think.
Find out more today!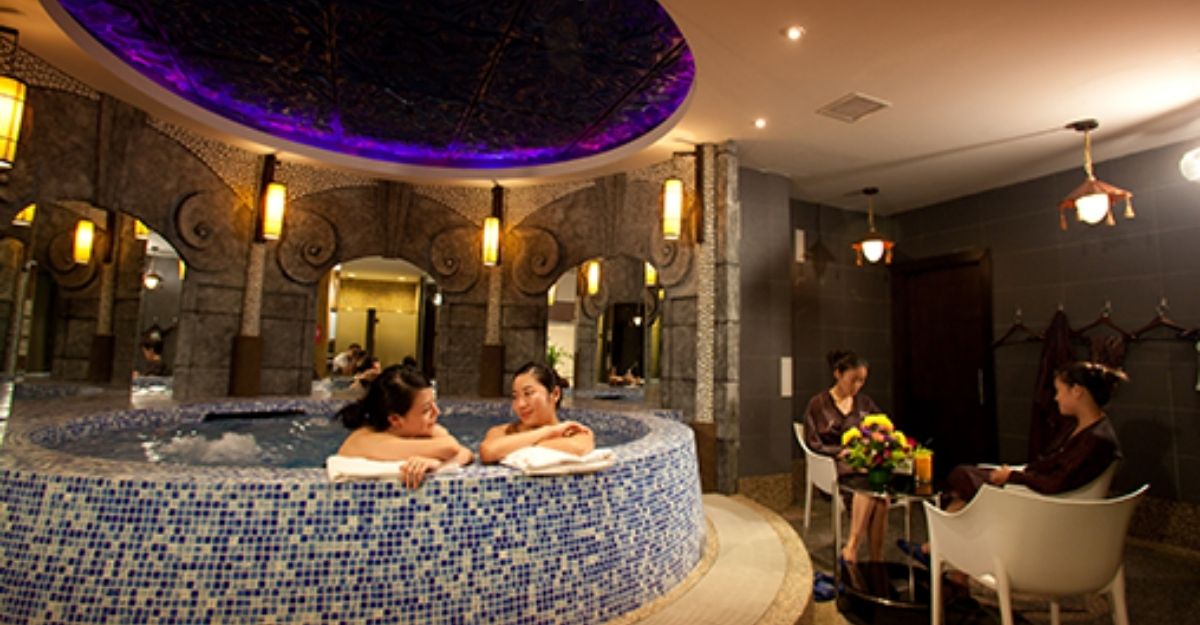 Tired after all that pre-wedding partying? This Spa date is a great antidote to tired bodies, especially since it's open round the clock, every day of the week!
Extending over 24,000 sq ft g.spa is not just one of the largest spas in Singapore but one that never sleeps. Offerings facilities that include a hot pool, steam room, sauna, relaxation lounge and free flow dining, you can choose to make a day or night out of this Bachelorette Party.
Their Hen's Night Package makes it even easier! With a minimum booking for 4 people, you get a 2-hour 'Gateway to Vitality' Body Massage for each guest. This intense deep tissue therapeutic body treatment concentrates on pressure points to banish blockages in the body's energy flow and flush out toxins from the system. You'll also get 2 hours of access to the VIP room and props for photo taking. Blissful Nirvana - sign us up already! Contact + 65 6280 8988 or [email protected] for further details.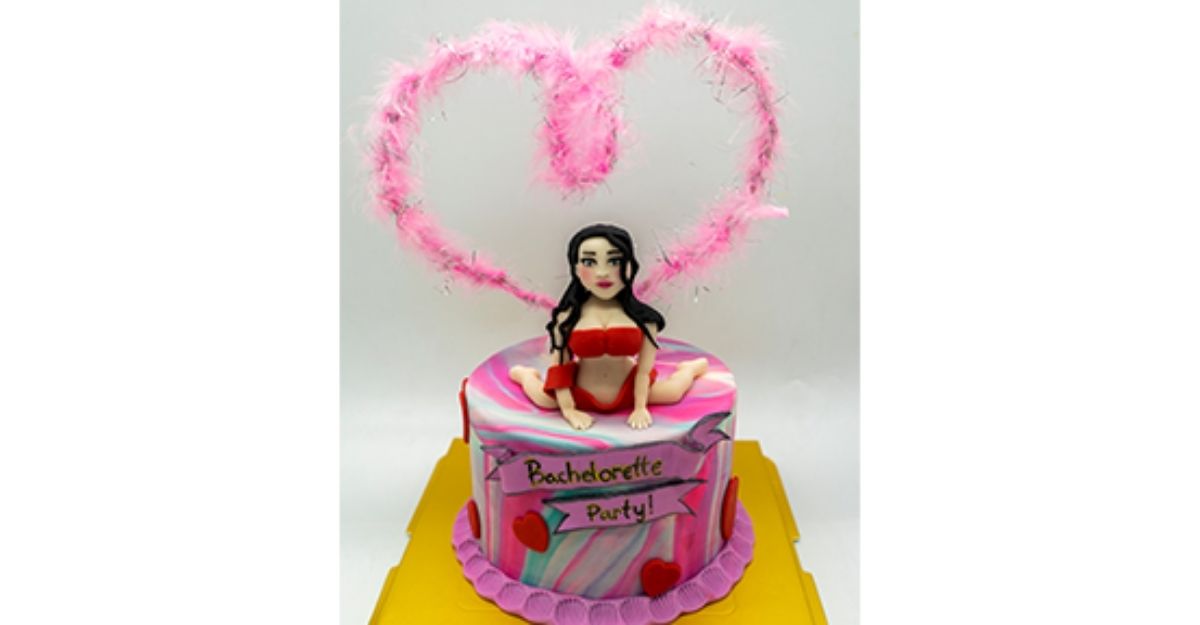 While there are hundreds of bakers for birthday and wedding cakes in Singapore, it is quite a struggle to find designer bakeries that specialise in adult ones. Le Petit Empire Designer Cakes have catered to several bridal and bachelor parties and boast an enviable (and humorous!) range of adult cakes that will suit most individuals.
Penis and boob designs galore, there are also quite a few other naughty angles that they have worked with. The final version of your cake though completely comes down to how naughty you want it to be!
And if you've got something super-special on your mind, just give their friendly staff a quick call on +65 98554223, and they'll design one for your exceptional night, right away.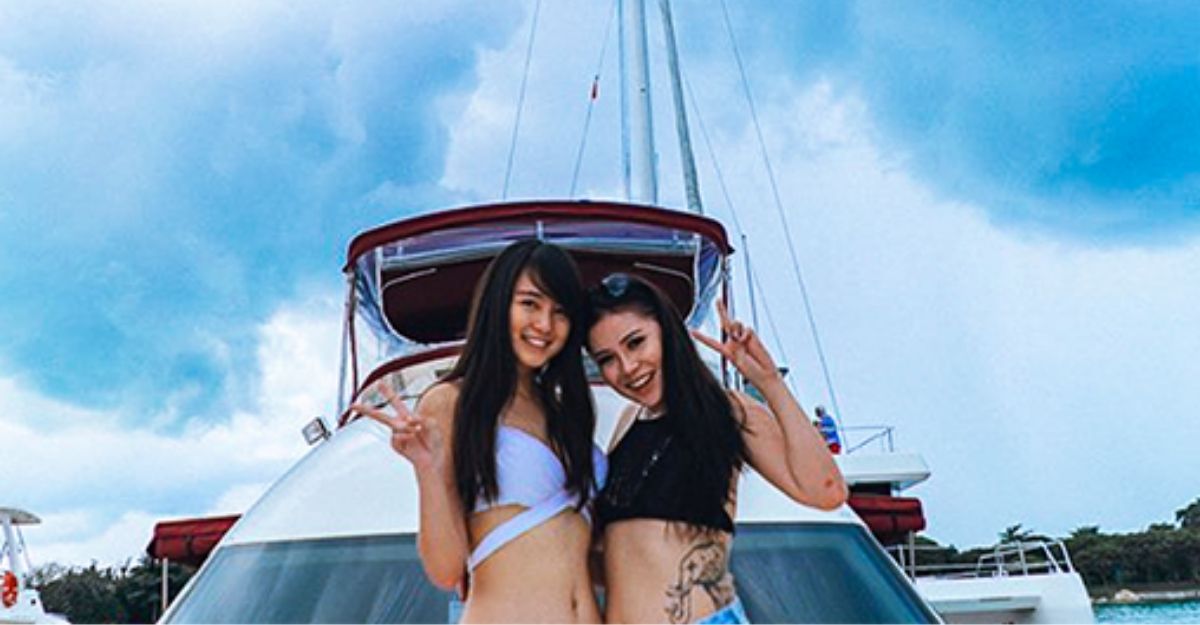 There's no better place to throw a bachelorette party than on a yacht - the sun setting on the horizon, music of your choice and a posh, state-of-the-art boat, just to yourselves. Plenty of Instagram-worthy opportunities aside, a party at sea is truly a one-of-a-kind experience worth indulging in, before the wedding mayhem sets in. 
Contrary to popular belief, yacht rental in Singapore isn't that expensive either. With prices starting as low as $599, you won't have to break the bank with Yachtly. And there's no cap on the guests or hours! Whether your hen's night has 5 or 50 people, is 4 hours or overnight, Yachtly has the right boat for you.
Package add-ons such as jet skis and floats will make for an even more fun experience. As for food and beverages, you can either order with them or bring your own at no extra charges! With flexible options that match different budgets and party sizes, Yachtly is a fabulous venue for bridal parties that'll wow your guests from the get-go.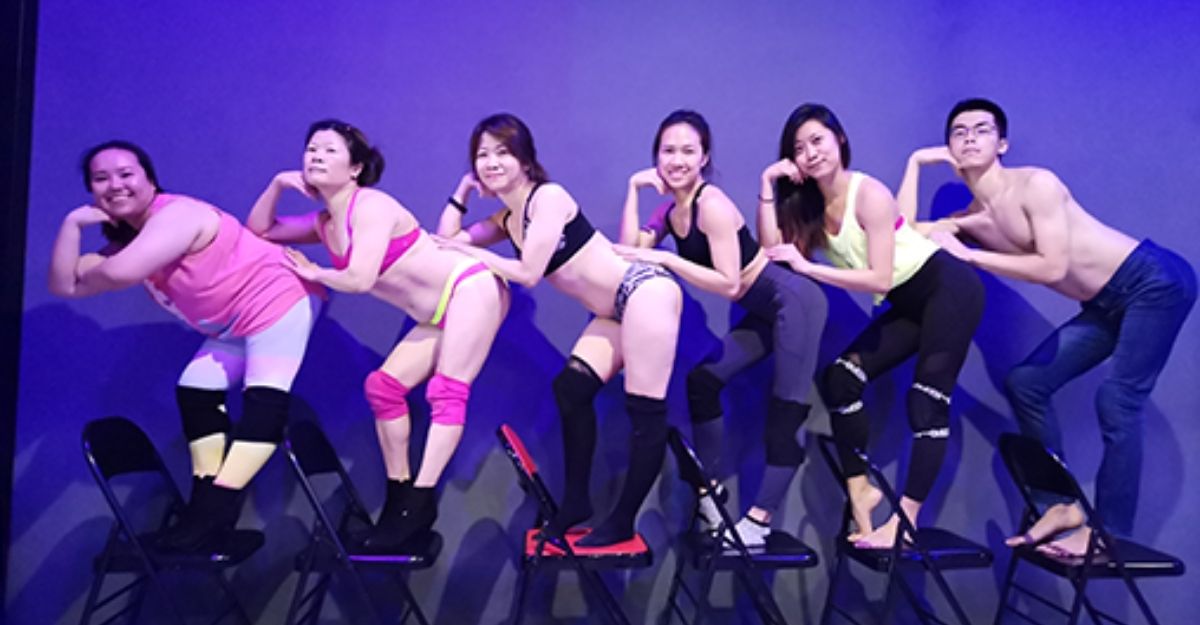 If you've always wanted to try pole and lap dancing, a bachelorette party is the perfect excuse. From pole, exotic, chair dancing, aerials and more MVMT Studio is a fun location in Singapore to up the ante on that bridal shower. And if you would like to add in some jazz heels, ballet or Kpop to the mix, don't worry as parties at MVMT Studio are completely customizable. You can choose to add drinks to the package or bring your own booze to take the celebrations entirely into your own hands. Regardless of how you run the show, this is sure to be a fun bachelorette party option!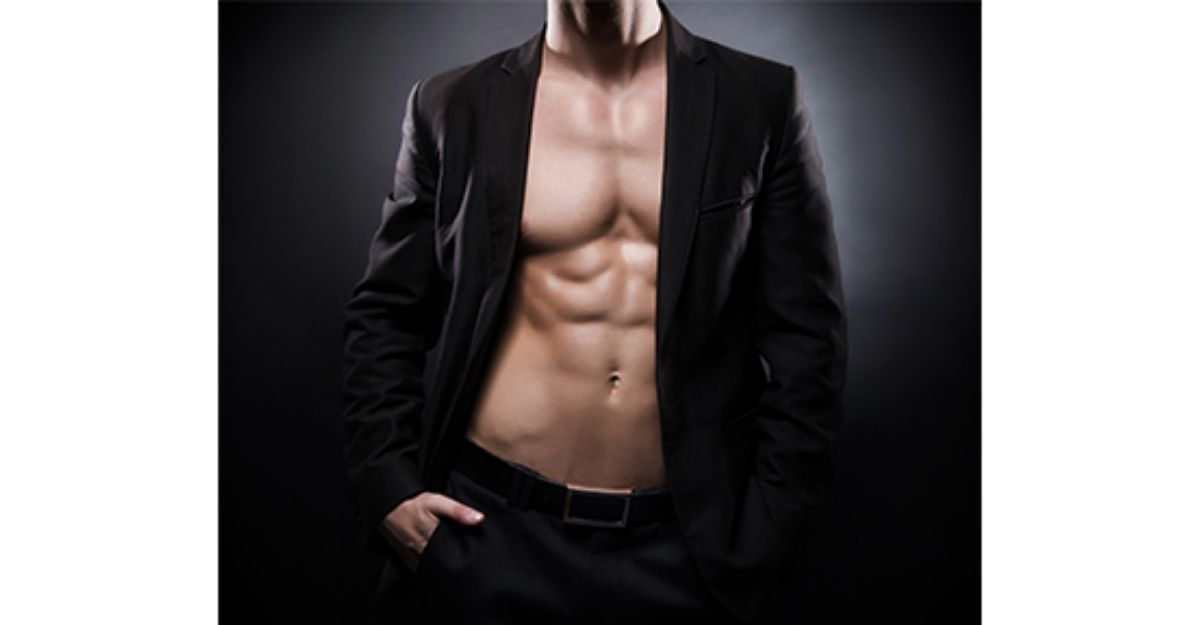 And the all-encompassing question - where does one find male strippers for bachelorette parties in Singapore? Wicked Favors is a party planning wizard that specialises in hen parties and bridal showers. They are also the place to go looking for hunky male strippers. It's as easy as choosing from a portfolio of men (both Caucasian and Asian descent) based on your preferences, a date and the entry style (surprise or otherwise!). Just remember to keep lots of cash handy - for tipping of course!