Looking to upgrade your kitchen with one of the best water dispensers in Singapore? Whether you are after tabletop water filters or a convenient machine that offers hot, cold and room-temperature water on demand, a water dispenser in Singapore makes a great addition to any family home. Aside from being a quick access point for all your '8-glasses-a-day' needs, it is also an eco-friendly alternative to mineral or plastic water bottles.
Running out of space in your kitchen? Don't worry, as plenty of water dispensers in Singapore are built to fit compact spaces and common areas. Designed with modern homes in mind, these slick gadgets will give your kitchen just the stylish facelift it needs!
Best Water Filters and Water Dispensers in Singapore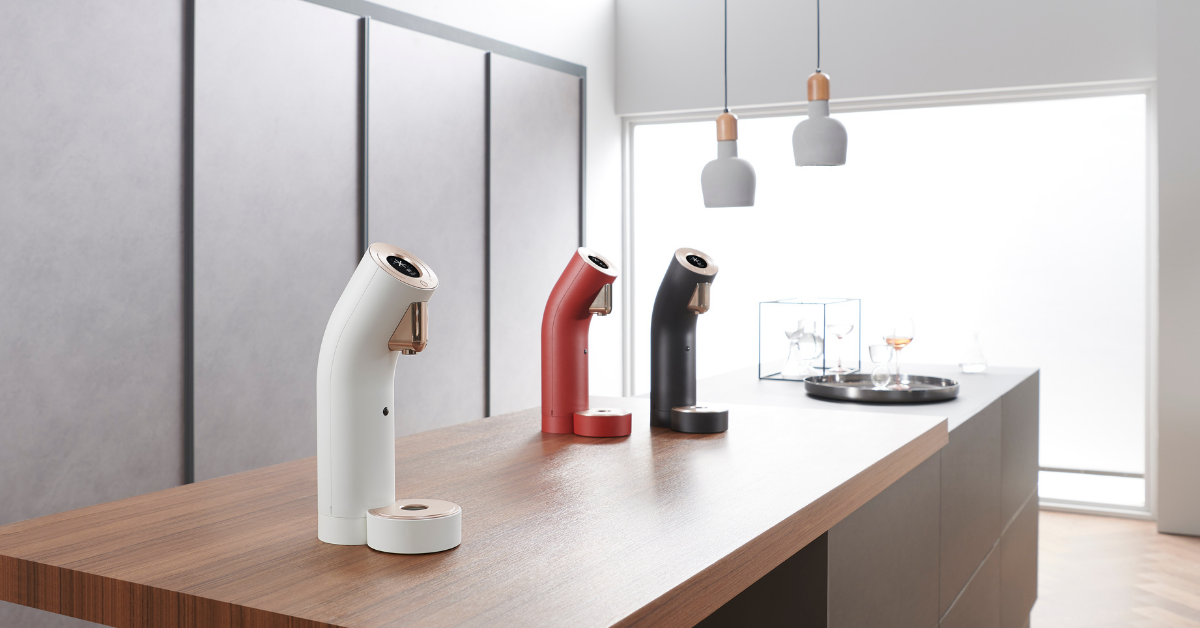 Wells The One - The Slimmest Water Dispenser in Singapore(and Globally)
As Singapore's leading premium lifestyle brand, Wells is known for its high quality and innovative home appliances. This includes Wells The One - the world's slimmest water dispenser suitable for modern homes and offices. 
A convergence of wellness and design, this top water dispenser in Singapore comes integrated with Korean technology and leading-edge design.
The 9-step nanofiltration is also the most comprehensive filtration system in the market and helps remove heavy metals and microparticles such as bacterial from drinking water. Given its tankless design, Wells The One improves overall hygiene and saves electricity. Its Grade 1 energy-saving from Korea is equivalent to 5-ticks in Singapore's standard. 
We love the 2.8 full-colour display, where users can dispense water at their convenience via 6 different temperatures and 4 different volumes of water using the tactile ring. 
It is super convenient to clean too! Wells The One is designed to self-sterilise every 3 days to ensure the entire system is maintained at top-notch cleanliness. The auto water drainage system even empties all water pipes and circulates new water every 24 hours! 
Did we mention the human body detection sensor and a 180° body spin design? The faucet makes better use of your space with its 180° spin capability that enables you to dispense water in whichever direction you want.  
From making baby formula, tea, coffee, cold, or perfect room temperature water, Wells The One is one of the best water dispensers to add to your living space. We'd pick one right away! 
Wells The One is available in 3 different colours (Dark Brown, White, Red) with the option of pure drinking water or alkaline water.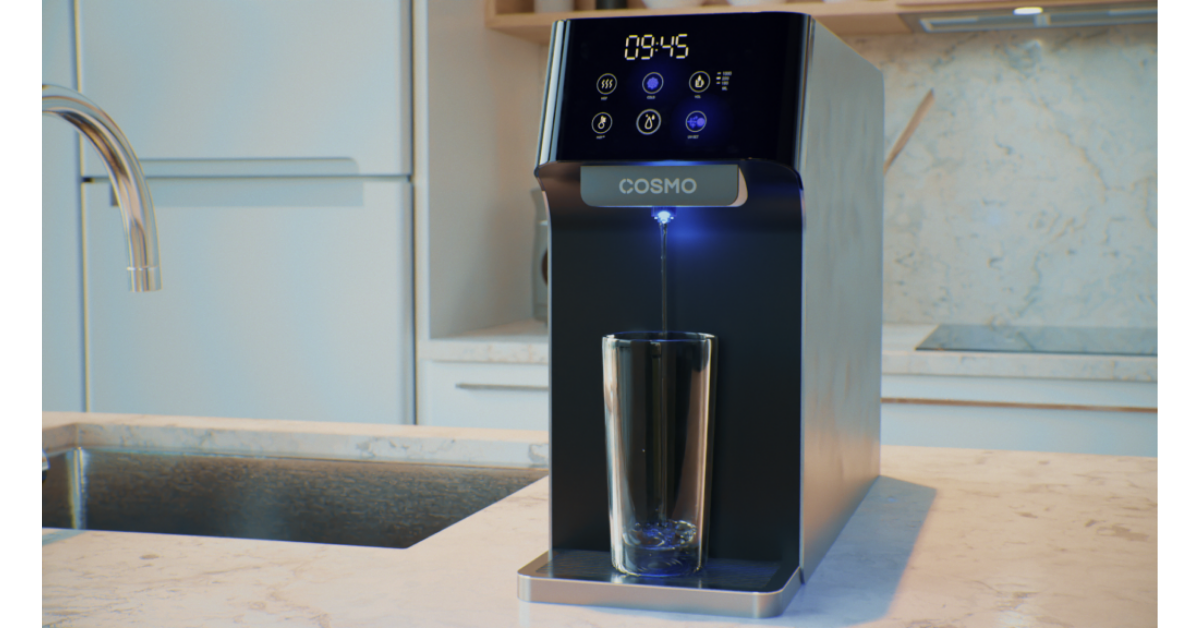 Cosmo Quantum - Award-Winning Water Dispenser in Singapore
The award-winning, German engineered Cosmo Quantum is Singapore's no. 1 technologically advanced water dispenser. Made by Cosmo, a technology firm that builds quality products for your health, Cosmo Quantum excels in both functionality and design. 
This leading water filter and dispenser filters 99.9% of bacteria and impurities from tap water to provide you with clean and fresh water. 
Its 6 step purification process comes with an in-built UV LED sterilizer and a medical-grade Ultra-Precision Filter which is 100 times more effective than a regular filter in the market!  
Lack of space in your kitchen? Cosmo Quantum's compact German design allows you to conveniently place it anywhere without taking up much space. A sleek ergonomic interface with 6 user-friendly controls makes it easy to access the purest water you can find in terms of taste and health.
Just set your preferred temperature to enjoy cold (5-10°C), lukewarm (30-45°C), or hot (89-97°C) water at a touch of a button! And with its eco saving mode, the Cosmo Quantum saves and reduces the amount of energy it utilises while switched on.
Cosmo's advanced purification system does not use a water tank, so you don't need to worry about microorganism buildup either. There's an automatic self-cleaning function to sanitise and purify the water dispenser and prevent the accumulation of harmful bacteria and germs. This automatic self-cleaning function, together with an easy DIY water filter replacement, means there will be no additional costs for yearly maintenance or servicing in the future. Changing the filter is easy too - it takes just 3 seconds! 
As always, Cosmo makes the shopping experience as convenient as possible. You can look forward to free delivery, 30 days free trial, 2 years warranty and deposit or instalment payment options. Get your Cosmo Quantum today!
Cosmo Quantum comes with 1 FREE filter set (worth S$159) and a 2-year warranty (worth up to S$500).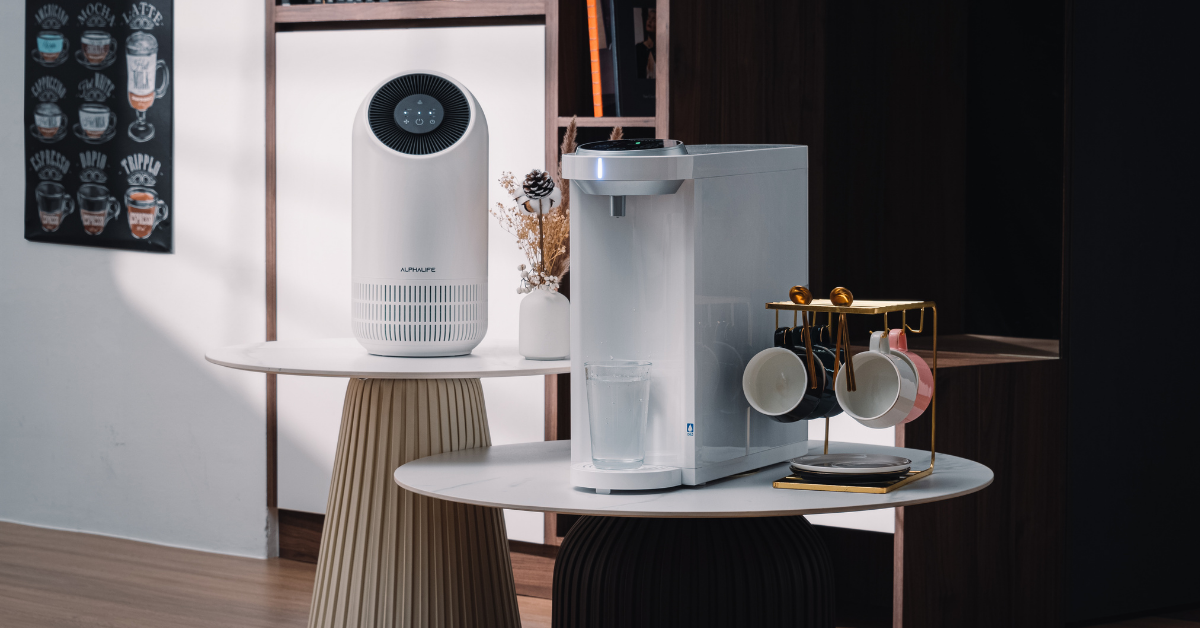 Aqua Kent Singapore is a homegrown Singaporean brand that aims to provide the best and most affordable solutions for your lifestyle needs. At Aqua Kent Singapore, they uphold their commitment to service for all of their clients. Whether it is the quality of their products or the response from their customer service team, the brand aims to please each customer and excel at every interaction.
Their Aqua Kent Slim+UV Tankless Series offers a completely tankless system from South Korea. 
A touch display, nano filters to remove 99.9% of all viruses and bacteria, 4 water temperature levels and in-built UV sterilization make this one of the best water dispensers in Singapore.  A cutting edge 4-stage filtration ensures you get clean water, without bacteria, germs, or harmful dissolved impurities, no matter the time of the day. 
And the LG compressor, volume control and child safety lock make it a premium product that will last for years to come. 
Aqua Kent's friendly team of dedicated professionals and engineers are constantly looking for innovative solutions for their customers. Their client relationships have been cultivated right from the very beginning and are a testament to the great work they do! Hence, with Aqua Kent Singapore, you can be rest assured to receive well-thought solutions, premium products and impeccable service quality.
Slim+UV True Tankless Water Dispenser is sold at S$1,488 (UP: S$2,088) with a package inclusive of the following:
- Free Delivery and Installation
- 2 Year Warranty
- 3 Filter Replacement Service 
- 1x HEPA Air Purifier
- 2x Shower Filters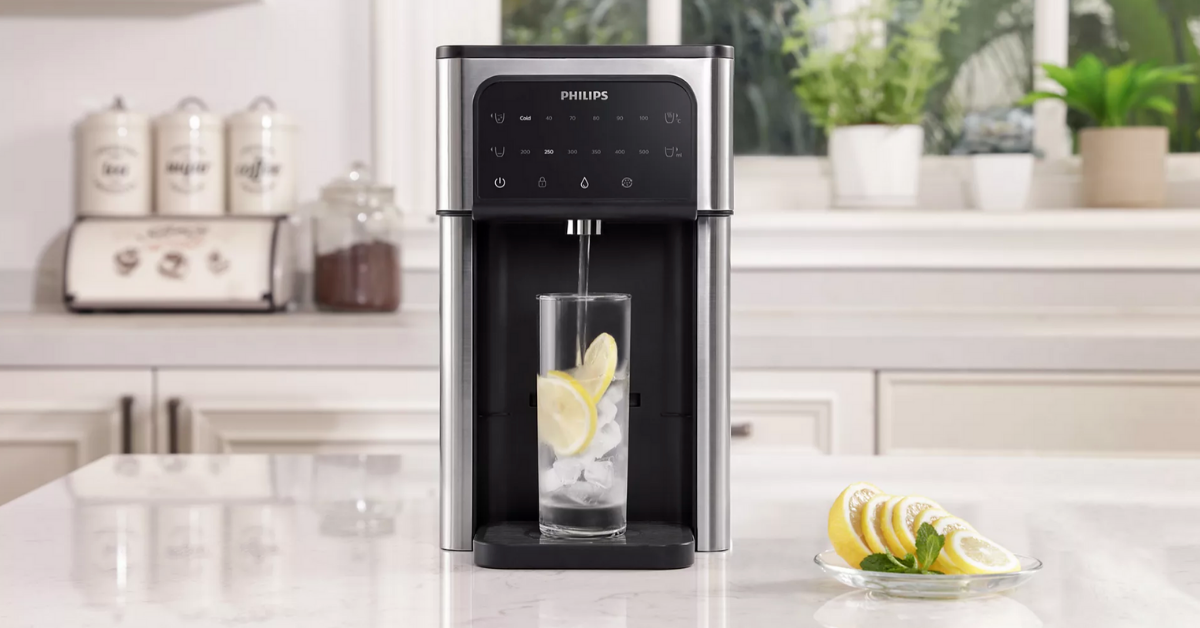 Miss the taste of pure water? Take your H2O experience several notches higher with the Philips All-in-One Water Dispenser. As one of the best water dispensers in Singapore, it allows you to enjoy pure-tasting water at various temperatures and for all your household needs. High performance meets ultra-convenience with this easy appliance where you can set volume of output(200ml, 250ml, 300ml, 350ml, 400ml or 500ml) at the touch of a button. 
Thanks to its highly efficient cooling system, you can easily enjoy the perfectly chilled water instantly. Fresh hot water too, comes out within seconds, at the exact temperature you'd like! Different from other instant heating technologies, this 2-staged instant heating module helps to achieve true boiling - just the way you'd want it to. 
Furthermore, there are 6 temperature settings for your different needs. From refreshingly chilled to piping hot, for blanching, brewing-up, sterilising, or cooking. From baby's milk bottle to pasta, cold lemonade or your favourite cup of tea or coffee, this is indeed as convenient as it gets!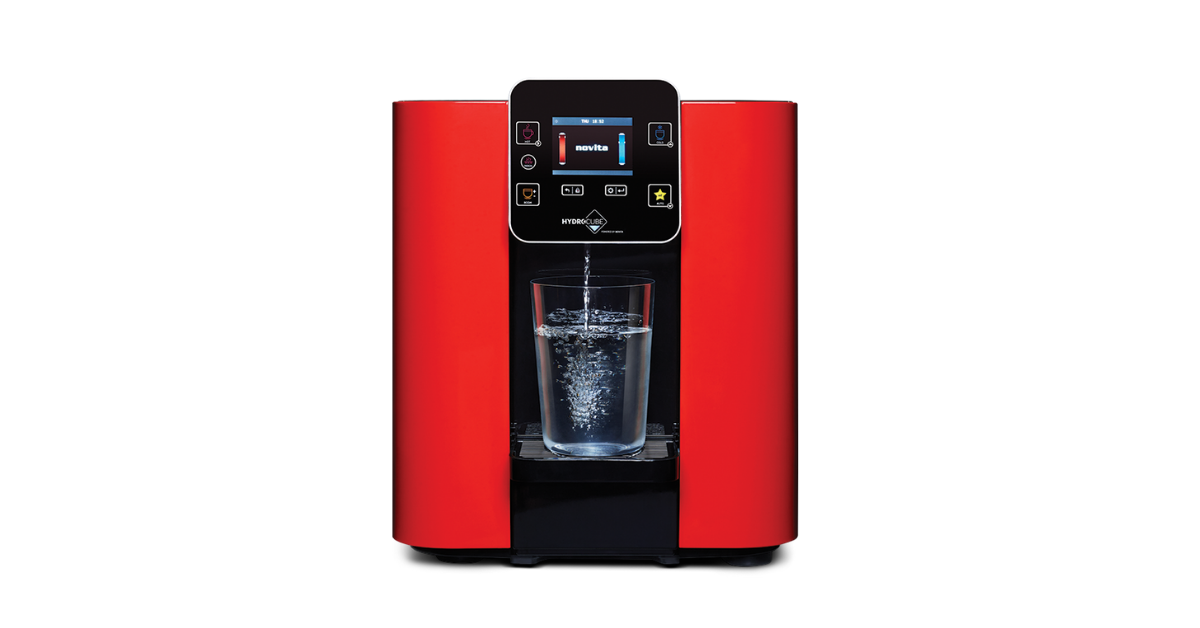 Inject that perfect touch of sophistication into your living space with Novita's HydroCube Hot/Cold Water Dispenser. This chic and compact model allows for extra convenience in a pleasing-to-the-eyes exterior made for modern homes.
It's also the perfect excuse to do away with individual appliances like a kettle, thermos flask and storage containers! A simple touch of a button gets you instant access to hot, cold and room temperature water without spending time for separate boiling, cooling and storing. You can convert tap water into clean and fresh drinking water at just a fraction of the cost of bottled water.
Novita HydroCube Hot/Cold water dispenser also gives you a choice of filters based on your water needs. Enjoy Alkaline Antioxidant Water With HydroPlus® Filter or Purified Energy Water With the HydroPure™ Filter. There are even multiple modern colour options to match your interiors and other kitchen gadgets!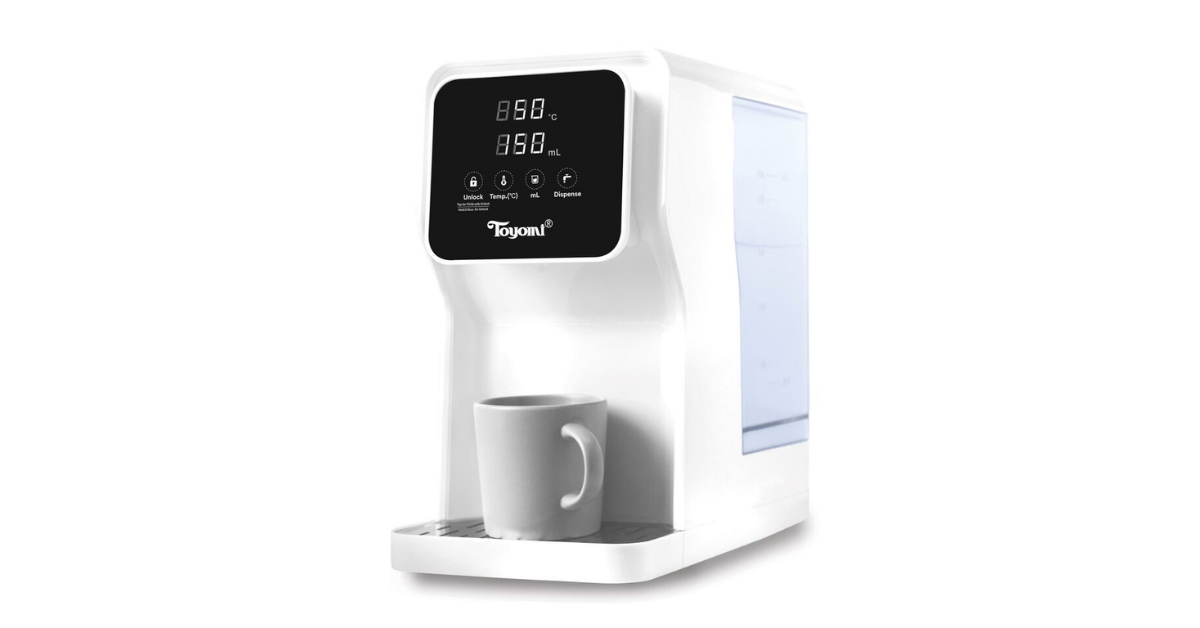 Tired of waiting for water to boil? Toyomi's Instant Boil water dispenser takes only 5 seconds to give you hot water for your tea or coffee needs. Its powerful steam and high-pressure boiling system have an advanced 6 stage filter system, plus a high-temperature sterilization function to kill harmful bacteria and particles in water.
5 preset temperatures and 4 preset volumes can help create a variety of beverages. The 6 stage water filter increases pH and produces small molecular sizes of structured water for easy absorption and better hydration. It also reduces ORP, creating high antioxidant water to neutralize free radicals. Prefer your water without fluoride? The Toyomi Instant Boil also removes fluoride, chlorine, chloramine and heavy metals.
It re-mineralizes the water adding iron, zinc, calcium, magnesium, selenium, lithium, iodine and other minerals and trace elements. As a result, you get better tasting water just at the touch of a button!
We also like that it has a low water content alarm as well as a secure suction base!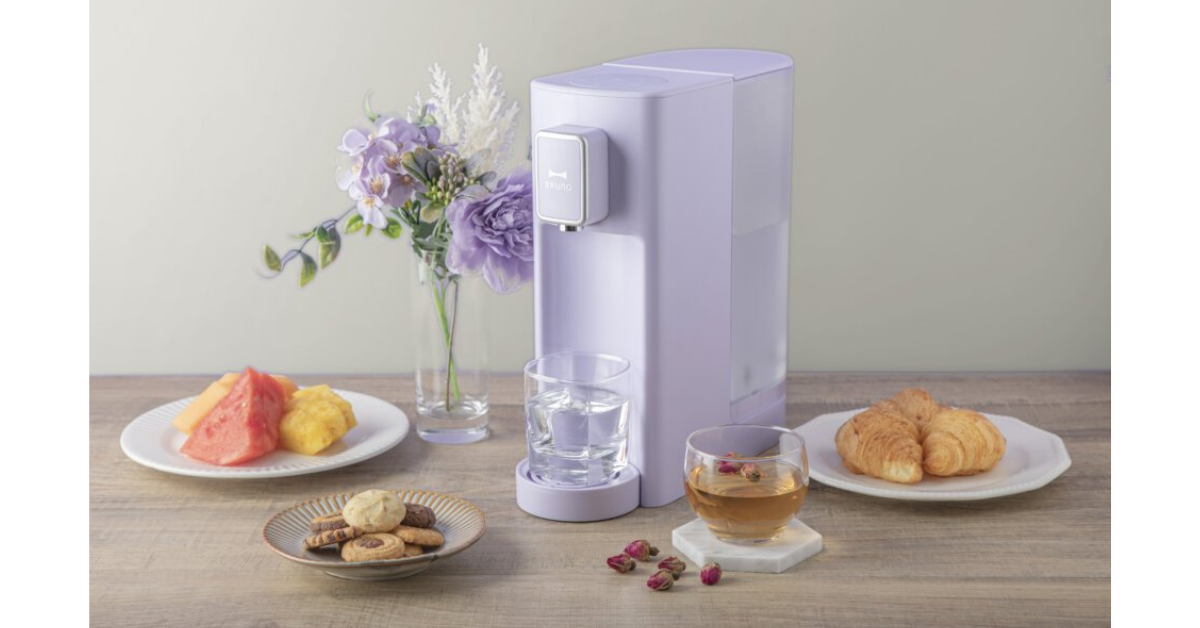 Want to add a stylish spark of colour to your home? Immerse yourself in the soothing design of the Bruno Hot Water Dispenser in the dreamiest shade of lavender we've ever seen!
The sleek, new Bruno Water Dispenser features five temperature modes and super-fast heating, and is a lifesaver in the kitchen for busy, young working professionals, parents with young children, or anyone who enjoys their drinks at an optimal temperature. 
With 5 temperature modes that dispense room temperature, 50 degrees, 80 degrees, 90 degrees, and 100 degrees water, this is as versatile as water dispensers come. All it takes is 3 seconds for the water to heat up and for you to make that beverage of choice. 
The extra-large water tank has an easy, slide-in feature that makes refilling and cleaning a breeze! There's even an auto child safety lock when the machine is not in use.
It's time to say goodbye to anything less stylish in your kitchen - really!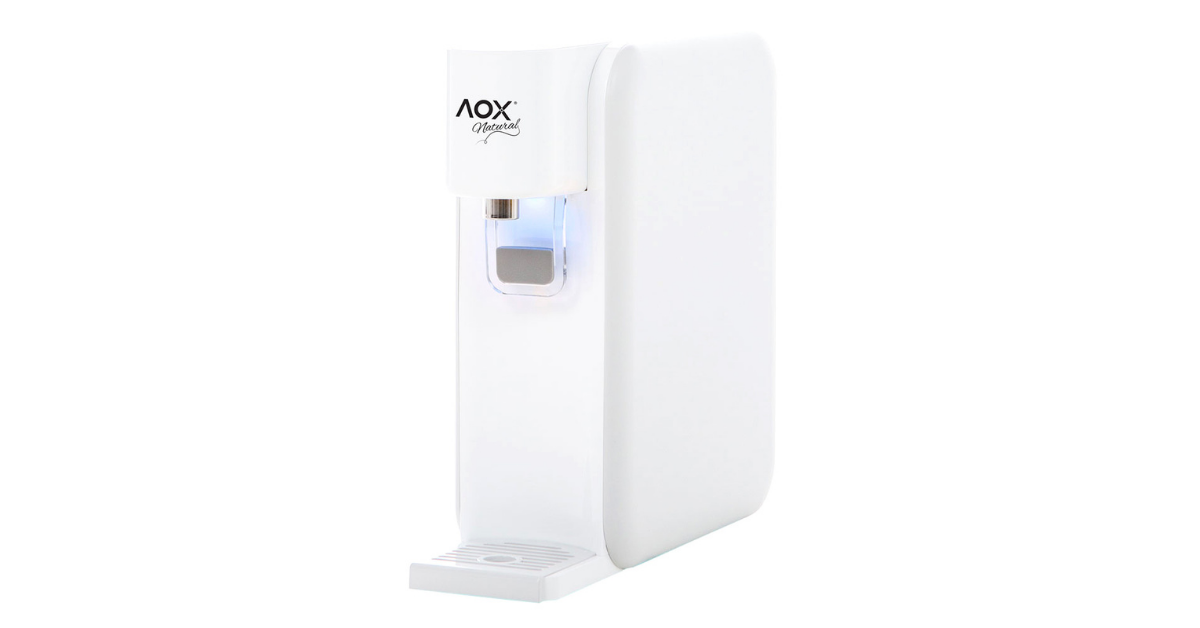 Korean made AOX Lite 2 Hani is much more than a natural antioxidant alkaline water dispenser! It is the world's-first dispenser that generates healthy airborne negative ions.
Why negative ions? Think of your last trip to the mountains and how refreshing it felt. About 20,000 negative ions per cm3 are generated there to give you that refreshed feeling. 
Now, AOX aims to bring you the same natural benefits of negative ions with the Lite 2.  
There's plenty more reason to buy it! With 4 different temperatures with the touch of a button, you can get room temperature, warm, hot and hotter water for anything you'd like to make. A 7-stage filtration process effectively turns ordinary tap water into antioxidant alkaline water, essentially bringing spring water to your home.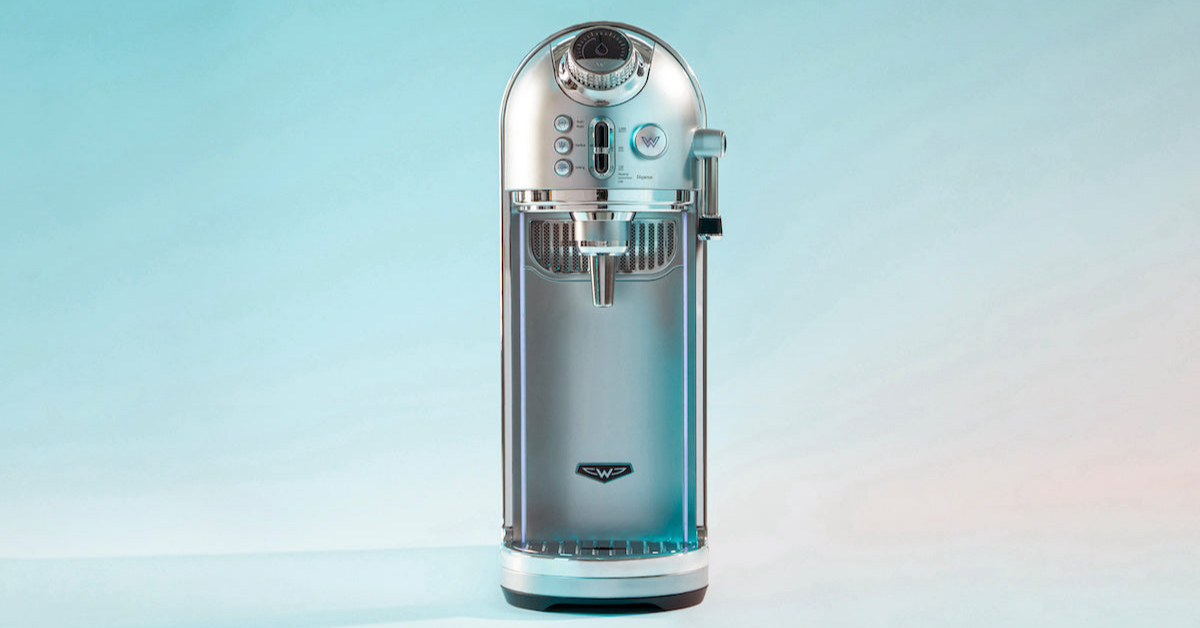 Say hello to Singapore's smart water purifier that comes with a Bluetooth Speaker! The first and only tankless water dispenser with stainless steel flow path and faucet, Hydrolux Wish Series is as sleek as it is stylish. 
With 5 different temperatures to suit your family's needs, all it takes is a simple press of a button to hydrate everyone at home. 
It comes equipped with a built-in Bluetooth speaker so you can simply connect your mobile device to your Wish Water Purifier and play your favourite tunes while in the kitchen. There are even 16 built-in tunes curated to help your brain recover from fatigue and enjoy a more comfortable break while drinking water.
Most of all, the water dispenser's inner flow path and faucet that channels the flow of water, are made of stainless steel and can be sterilised to eliminate any contaminant build-up. Wish Water Purifier uses Pasteurisation Heat Treatment to destroy any bacteria and microorganisms. This sterilisation cycle is entirely based on your preference and can be activated at any time and on any day. Clean and sleek looking - just what your home demands! 
Shop the best water dispensers in Singapore today!