home & living
Best Luxury Diffusers and Home Fragrance in Singapore
Published Date
: 26 Oct 2023 10:00

Elevate your home scent game with these best diffusers and home fragrance products in Singapore
Love the way a home fragrance can transform your space? Whether you are looking for a signature scent, a seasonal fragrance or reed diffusers that can elevate your setting to all things sublime, you've come to the right page. We've rounded up some of the best luxury home fragrance brands in Singapore that will tap into your senses and create that calm oasis you've always craved your home to be. 
With the highest quality scents and stylish packaging that doubles up as decor, this selection will add magic to your home setting no matter your style or fragrance preference. Ah, bliss!
Best Diffusers and Home Fragrance Products in Singapore for Luxurious Home Scents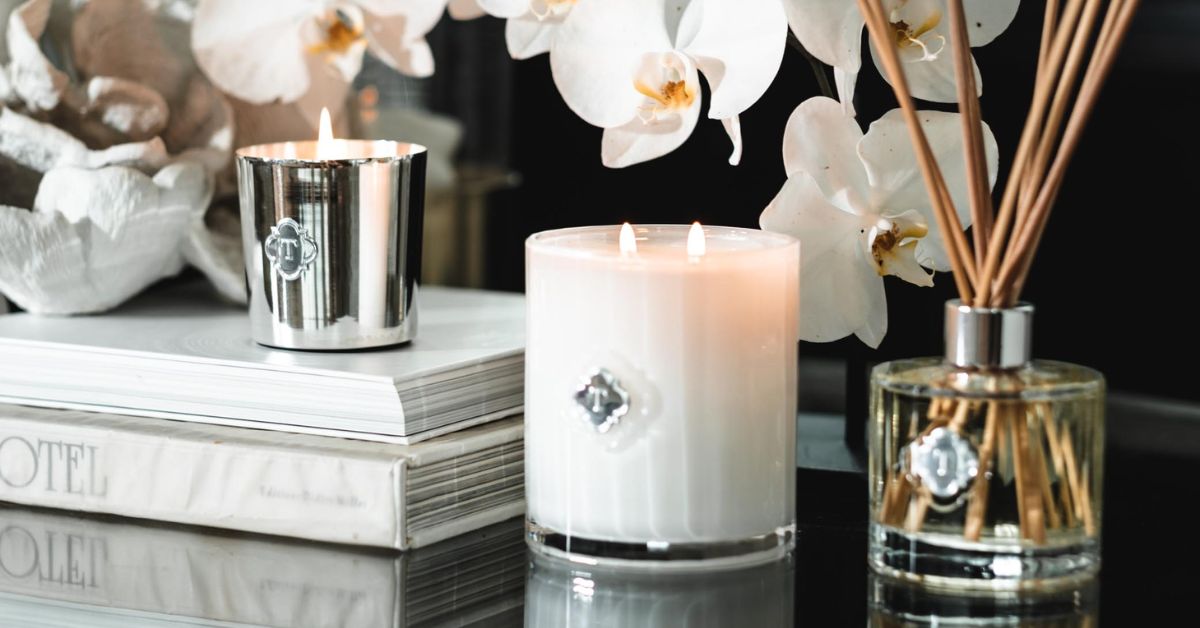 Seeking a luxury diffuser and home fragrance brand that is homegrown? Inspired by the glamorous garden city of Singapore and romantic travels of the Far East, TEMPLE Candles Home Fragrances create premium Oriental botanic-inspired scents for the home. Capturing the luxury of life in the tropics and the sublime scents of the Orient with their exclusive range of essential oil-infused fragrances, their home scents are available in Candles, Diffusers and as Hand & Body products.
Kendall Hamill, the Founder and Creative Director of TEMPLE, works closely with classically trained Master Perfumers from the prestigious fragrance house, Firmenich, to craft all of the brand's fragrances. Firmenich is globally recognized for creating luxurious fragrances for some of the most renowned brands such as Ralph Lauren, Giorgio Armani, and Issey Miyake. Thus, TEMPLE's fragrances are skillfully developed under their expert guidance and are exclusive to the brand. Additionally, TEMPLE has been the trusted choice for the iconic Raffles Hotel suite of Frangipani-scented products since 2017. These products are available solely at the Raffles Hotel Boutique in Singapore, further establishing TEMPLE's reputation as a distinguished and sought-after brand.
Crafting their signature fragrances is an extensive and meticulous process that entails numerous months of fragrance trials and rigorous testing. However, the exceptional end result is truly worth the effort, as their Oriental-botanic inspirations are brought to life through the power of scent. Once each fragrance is perfected, it is carefully hand-blended, hand-poured, and elegantly packaged in their Singapore production facility, all done exclusively for you. TEMPLE has garnered a loyal following since its inception in 2016, thanks to its cult fragrances such as Bonsai, Peony Petal & Fern, Tuberose, Bamboo, and the iconic Singapore Orchid. Visitors and locals alike take pride in owning and gifting these beloved fragranced products.
As a professional Interior Designer, Kendall recognizes the significance of the finer details in home decor. Hence, she has conceptualized and designed the complete TEMPLE range of products to perfectly blend with any decor style, thereby creating stunning and elegant pieces that can effortlessly uplift interior spaces. Notably, these products are proudly made in Singapore, employing only the finest quality essential oils and ingredients that are ethically and sustainably sourced.
TEMPLE's signature glassware is not only Singapore-inspired but also instantly recognizable, designed to be more than just fragrance vessels but objects of enduring beauty. The multi-faceted glassware pays tribute to the glamour and heritage of Singapore, reflecting the city's modern and traditional architecture in its exquisite design. Through the TEMPLE brand, Kendall endeavours to showcase and pay homage to the natural botanical fragrances of Asia and the beauty of Singapore. By creating a premium line of products, TEMPLE captures the essence of the region, enabling you to bring the natural richness and beauty of the Orient into your home.
Available online at www.templecandles.com and various retail outlets throughout Singapore
Founded in 1990 by Alessandro Agrati, Culti Milano has developed an uncommon and sophisticated lifestyle project for customers who appreciate unique, excellent, yet simple objects. Today the brand evokes a world of exquisite collections, offering a multi-sensorial experience, through fine fragrances, personal care products, and home accessories designed for every area of the house. Each item created is exclusively Made in Italy by selected craftsmen who put meticulous attention to detail, while the materials, ingredients, and natural elements chosen are of the highest quality. Look forward to an exquisitely designed collection of reed diffusers, luxury home fragrances, candles, room sprays and more.
Designed by the Olfactory Laboratory, Culti Milano top scents are unique, timeless and presented in 3 exquisite reed diffuser collections: Decor Classic, Stile Classic and Colours.
Our favourite scents? You can't go wrong with Aramara, a unique olfactory experience that takes you to a sunny day in the countryside. Infused with the reassuring aroma of citrus peel, the scent of the fruits is dispersed and remains suspended between a pleasant bitterness and a candied sweetness, just like some of life's moments.
Bring back memories of the beach with Mareminerale. Reminiscent of a walk at dawn along the water's edge, this range will bring you back to the pungent energy of iodine and the damp scent of driftwood smoothed by the rocking waves of the sea. 
If you are more of a Cotton fragrance soul, try Tessuto, with its floral notes akin to walking through a cotton field, hands open, caressing the fluffy balls. Closing your eyes and breathing in their cool, reassuring texture - just like home! 
Worth mentioning is also the meditative warmth of Thé which takes us back to the therapeutic bathtub filled with Japanese green tea. Vapours rise hypnotically off the water, delicately diffusing and filling the room with the aroma of tea leaves. Needless to say, with Culti Milano, there's something for everyone and every type of fragrance lover. 
Discover the culture of ambience with Culti Milano on their website, at Stefani Parfumerie VivoCity, Takashimaya Shopping Centre, TANGS at Tang Plaza, TANGS VivoCity, Metro Paragon, BHG Bugis Junction and BHG Junction 8.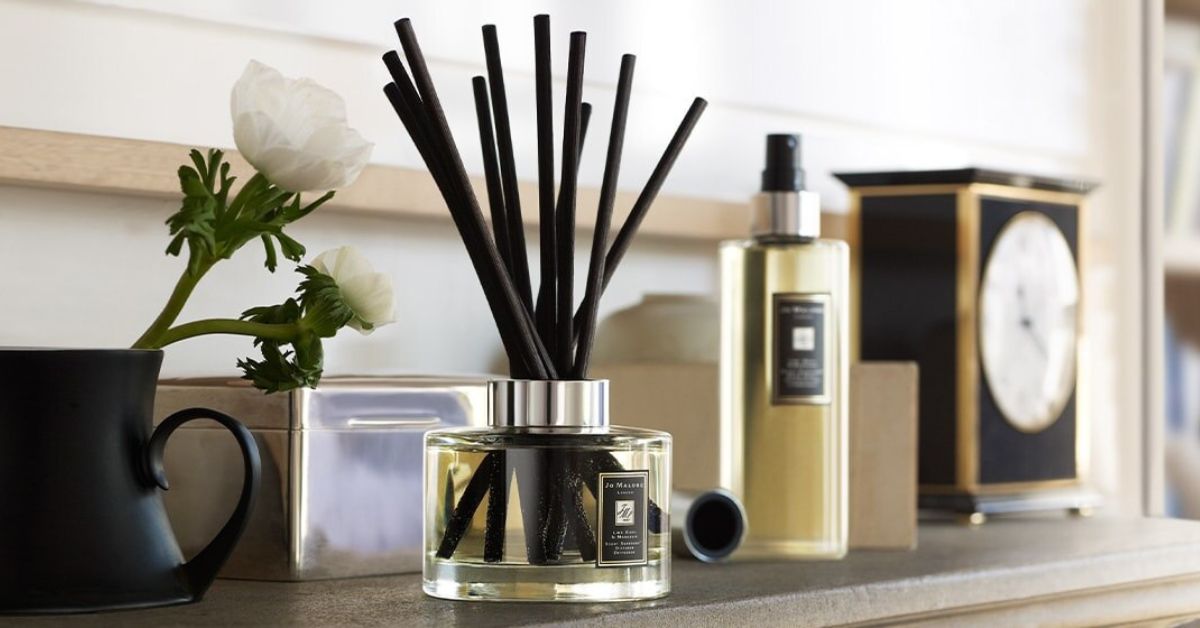 Create the most beautiful of scented stories with Jo Malone's range of home fragrances, reed diffusers and candles. The ultimate scene-setter, their diffusers create a sophisticated atmosphere from the moment you enter a room. Minimalist in design, these can fit into any home decor, and add that extra bit of warmth and modern accent, no matter your styling mantra. 
Love all things Rose like us? The Red Roses Scent Surround Diffuser fills up a room with the scent of freshly cut roses and will continue to do so for a good 4-5 months. Add to the collection, with the Red Roses Home Candle, packaged in a signature glass design it comes crafted in the British countryside. A highly coveted selection for Rose lovers, it also makes the perfect gift for housewarming parties, birthdays and more!
Also equally popular is the Myrrh & Tonka Scent Surround Diffuser a reed diffuser in Singapore that will take you back to Namibian forests alongside lush notes of tonka bean. The complementing home candle in the same fragrance comes in a black glass design - as exotic as its scent.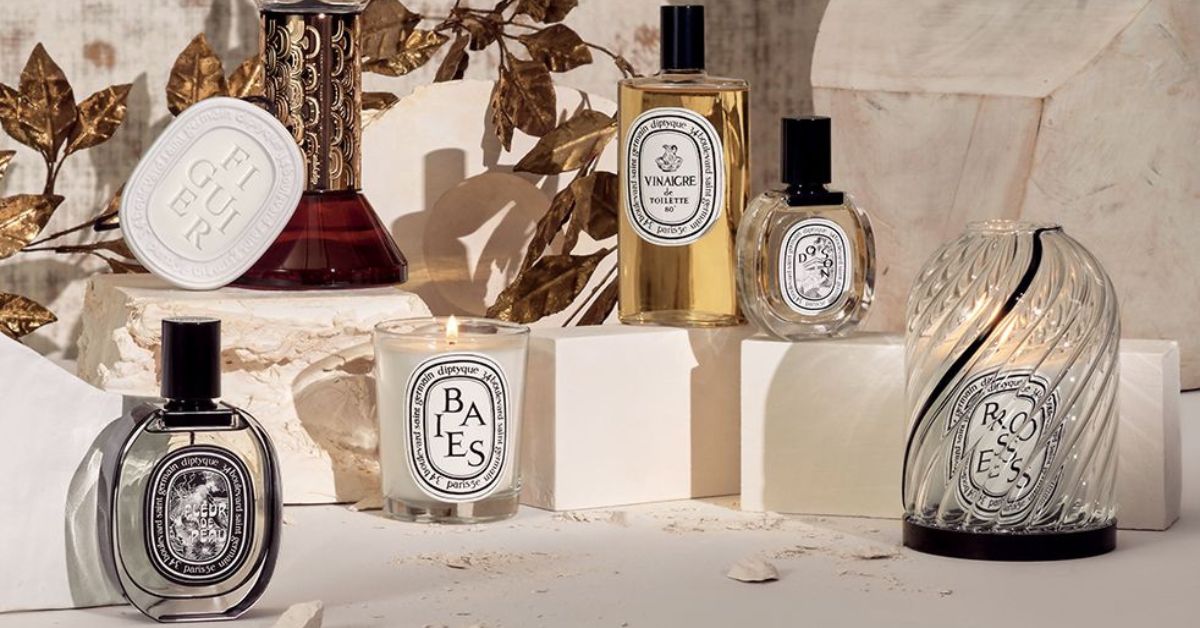 By combining reverie and reality, nature and art, Diptyque invites customers into a timeless, fragrant, and abundant universe where scents, dancing letters, illustrations, and captivating patterns evoke cherished places and shared moments.
Diptyque, which originated in Paris's Saint Germain district in 1961, offers a range of high-quality home fragrance products, including scented candles, room sprays, and reed diffusers. Diptyque's products consist of unique scents that are both elegant and distinctive. 
If you're looking for home fragrances or diffusers that are long-lasting with a subtle scent, top-selling options from Diptyque include Bales (Berries) which is a fruity and floral scent with notes of Bulgarian roses and blackcurrant leaves. Figuier (Fig Tree) is also a popular choice as it has a fresh and green aroma of fig leaves and sap. 
What's more, Diptyque also offers a range of body and bath products, as well as gift sets, making it easy to incorporate their luxurious fragrances into your everyday life.
Diptyque, 391 Orchard Road, #B1-33A Takashimaya Shopping Centre Ngee Ann City, Singapore 238872. Diptyque home fragrance products are also available on Sephora, Tangs, and Zalora. Some luxury department stores in Singapore, such as Robinsons and Metro, also carry Diptyque products.
At Lumiscense, candles are more than just a great way to fragrance a home, elevating the mood and creating an inviting ambience. Dedicated to creating luxuriously scented candles with ingredients that are sustainably sourced, the Lumiscense range of home fragrances will not cause harm to your health. 
After months of careful research and development, the brand now specially procures 100% soy wax that is FDA approved from the USA. They also get premium-grade fragrance oils from Australia that adhere to the strict protocols administered by the RIFM and IFRA for safety and purity. If the idea of a safe, clean-burning candle appeals to you, you will also be glad to know that all these candles contain no parabens, no phthalates and no paraffin. They are non-toxic, eco-friendly, and not tested on animals.
Lumiscense candles are hand poured in small batches at their studio to ensure consistency and quality, and packaged in beautiful apothecary style glass jars that exude a sense of timeless classic. These glass jars can then be recycled and repurposed for other uses after you are done with the candles. 
Available in small and large glass jars to suit the different spaces around your home, they also come in the cutest, mini tins that are great to bring on holidays or to order as sampler scents before indulging in full-sized candles. 
With 5 delicious scents ranging from sweet and musky Bergamot Patchouli to relaxing and calming French Lavender, uplifting and warm Lemongrass Ginger to energizing and earthy Ocean Breeze, or perhaps a touch of elegant and floral tones of White Tea, you will be sure to find something you will love. 
Your home is your sanctuary and Lumiscense wants you to enjoy the best quality candles with true peace of mind. 
Available at: www.Lumiscense.com and Kyla Studio (231 Bain Street, #01-73, Bras Basah Complex, Singapore 180231)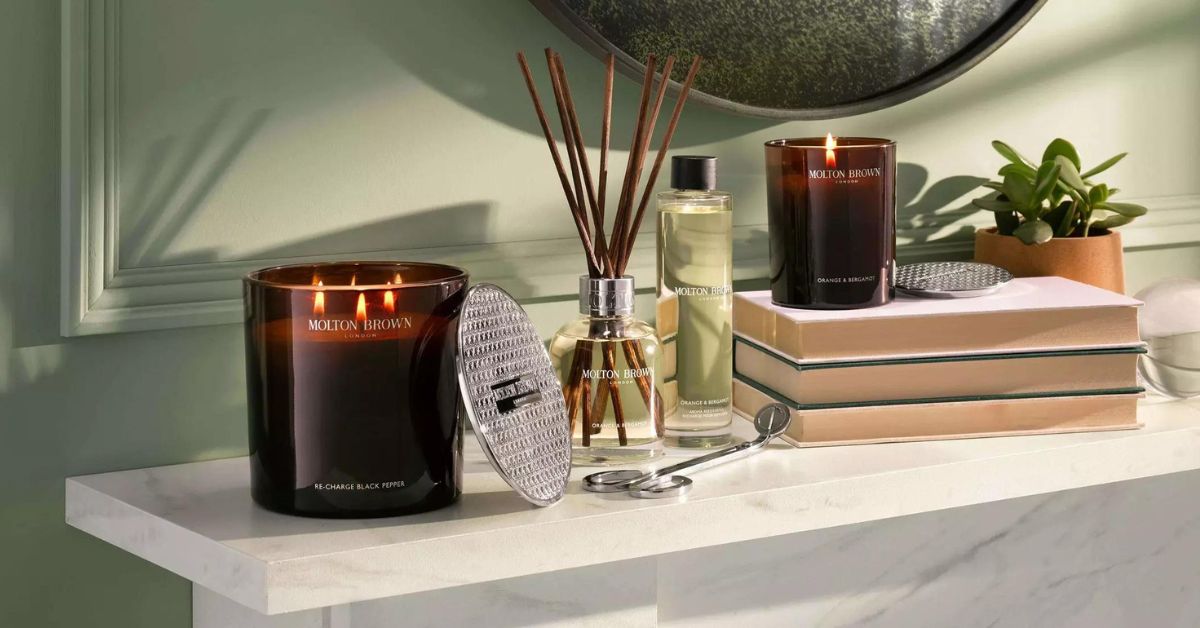 Molton Brown is a British luxury brand that offers a diverse range of personal care and home fragrances, which are exclusively made in England using only the finest ingredients in concentrated amounts. Known for its exceptional quality and craftsmanship, Molton Brown specialises in creating scents that reflect the unique character of its hometown, London. The brand's commitment to excellence has earned it a Royal Warrant for the supply of toiletries by appointment to Her Majesty the Queen.
Molton Brown's popular home fragrances include Black Peppercorn, which features black pepper, coriander, and vetiver notes, and Orange & Bergamot, which is a bright and uplifting fragrance with bergamot, neroli, and musk notes. Customers can enjoy their preferred scents throughout their homes in different ways as these luxurious home fragrances are available in candles, reed diffusers, and room sprays. 
Molton Brown home fragrance products are available at luxury departmental stores like Robinsons, Tangs, and Metro. Alternatively, purchase Molton Brown home fragrances online through online retailers such as Sephora and Lazada.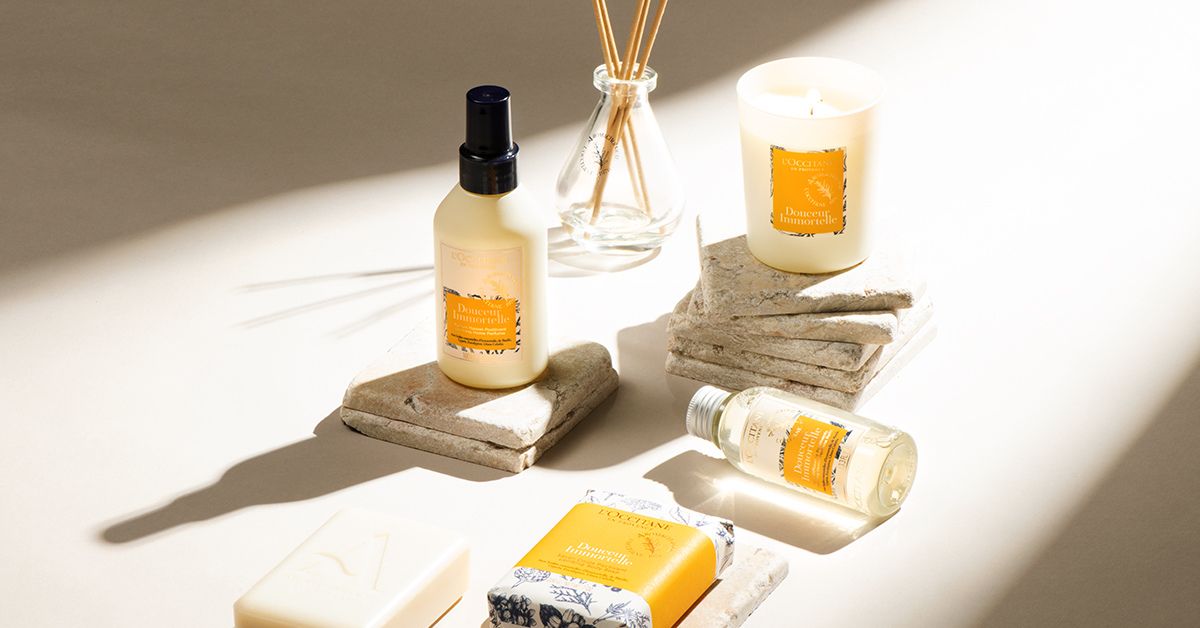 Transform your home into a peaceful and charming haven with L'Occitane's exclusive Home Collection. Their exclusive candles, diffusers and home fragrances are crafted with inspiration from sophisticated and warm Provencal homes, turning any room or occasion into a pure moment of delight.
Some of their popular fragrances include lavender, verbena, and cherry blossom. Furthermore, their L'Occitane's home fragrance products are made with the finest ingredients and are designed for long-lasting usage. Their candles are made using vegetable wax and have a burn time of up to 45 hours. The diffusers are available in a wide variety of scents and can last for up to 10 weeks. 
L'Occitane home fragrance products can be purchased at L'Occitane boutiques, department stores like Takashimaya and Robinsons, and online retailers such as Lazada and Shopee.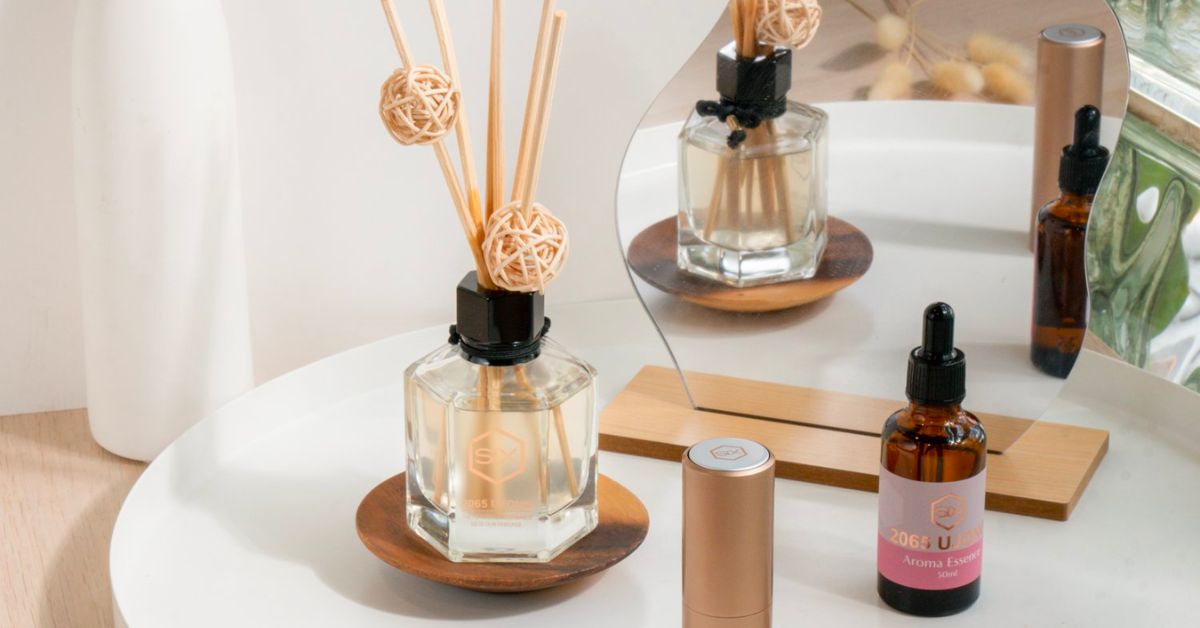 After spending four years at world-renowned fragrance house Givaudan, Scent by SIX Founder Jason developed a passion and love for scents. In 2015, he created two unique scents as a wedding gift as a gesture of love for his then-bride-to-be. These scents were presented as wedding favours to his guests which received raving feedback. And that started artisanal fragrance and proudly Singaporean brand SIX.
Scent by SIX products are crafted in collaboration with world-renowned perfumers and are inspired by various experiences and emotions. Popular fragrances include 123 Tribeca which captures the spirit of New York's trendy Tribeca neighbourhood, blending notes of lemon, bergamot and amber, as well as 1724 Puka which is inspired by the secluded beaches of Hawaii's Big Island and contains a blend of tropical fruits, sea salt, and sandalwood.
Scent By SIX home fragrance products and reed diffusers can be purchased from their website and physical outlets located at 313 Somerset and Bugis Junction.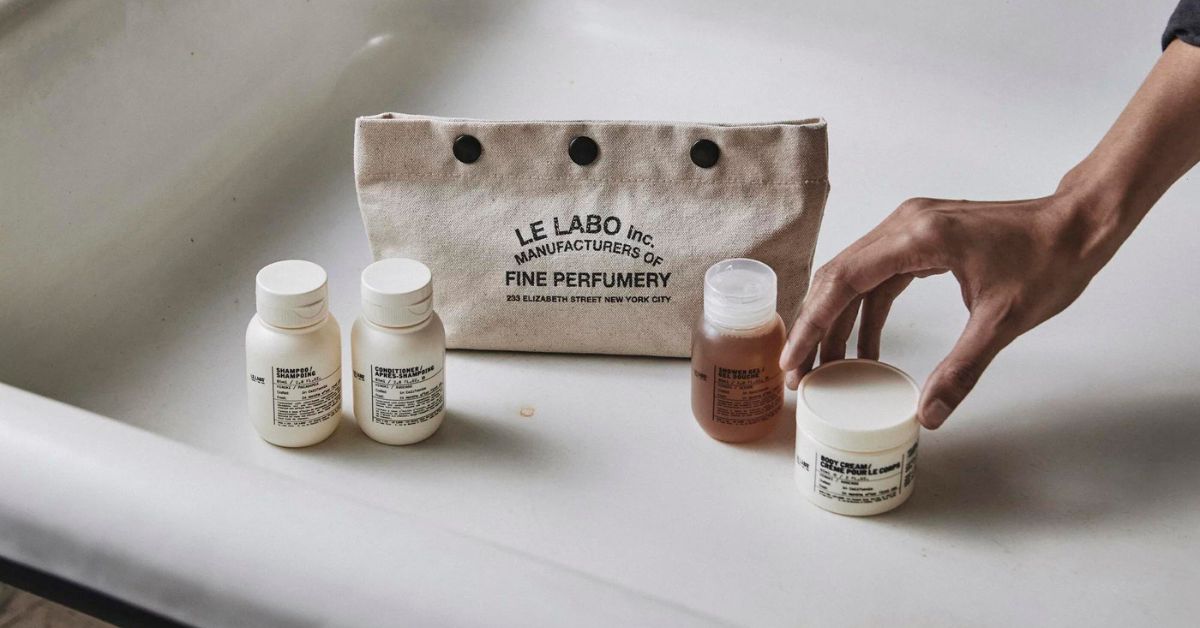 Le Labo, a luxurious home fragrance brand, is renowned for its unique and high-quality fragrances with long-lasting and powerful scents. The brand offers a variety of products such as fine fragrances, home creations and diffusers, grooming products, discovery sets, and more, all handcrafted in small batches using the finest ingredients. Notable fragrances include Santal 26, which features notes of sandalwood, cedarwood, and amber, and Rose 31, which has a floral and spicy scent with notes of rose, cumin, and cedar. 
If you are unsure of what scent to go for, all you have to do is answer the Proust Questionnaire offered by Le Labo. Using the world's most famous reference to the sense of smell from Marcel Proust's "Madeleine" gave a great tool that Le Labo uses to try to get a better albeit imperfect understanding of people's personalities and aid them in the complex process of choosing a scent. What's more, you can personalise your own bottles and sticker prints. 
Le Labo, Mandarin Gallery, 333A Orchard Road, #01-14/15, Singapore 238897. Le Labo products are also available online through various retailers such as Sephora and Tangs.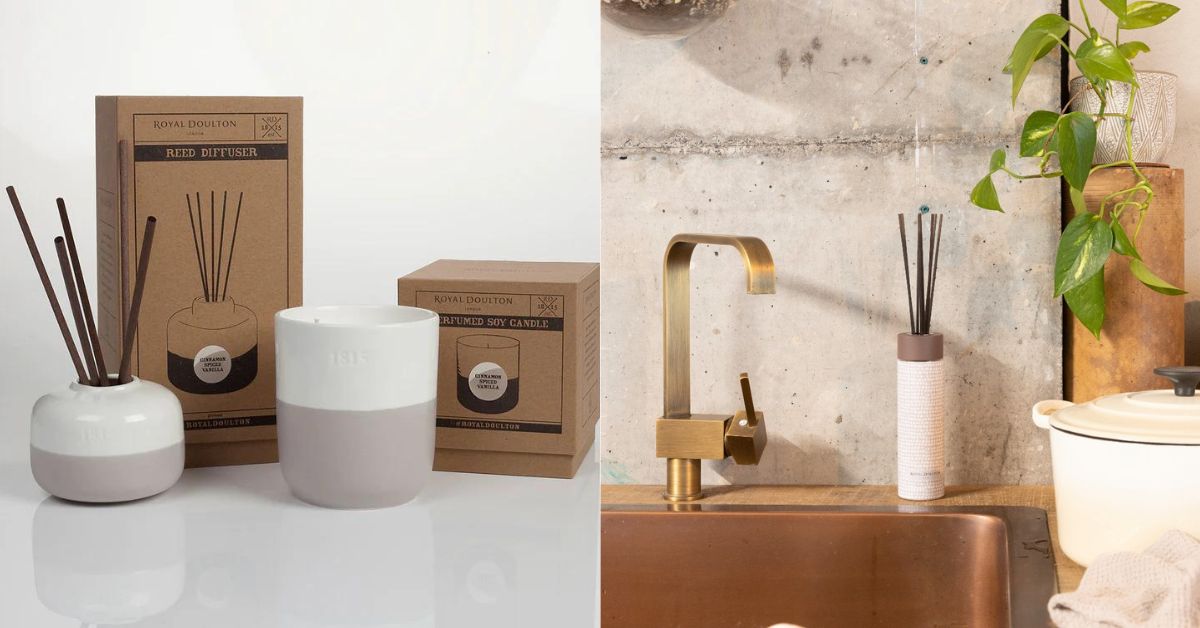 Royal Doulton, a well-known brand from London, offers luxurious and elegant fragrances for your home with a collection of reed diffusers like the Black Aroma Reeds & Fable Collection. The UK-based brand offers a range of long-lasting fragrances in updated and stylish gift boxes, featuring a range of modern and traditional designs. Royal Doulton's products are crafted using high-quality ingredients and luxurious packaging to evoke a sense of sophistication and elegance. Some of their popular scents include Lemongrass, Peony, Luscious Rose, and Ginger and Hyacinth. Royal Doulton home fragrance products can be purchased in Singapore at various department stores and online retailers such as Tangs, Robinsons, and Lazada.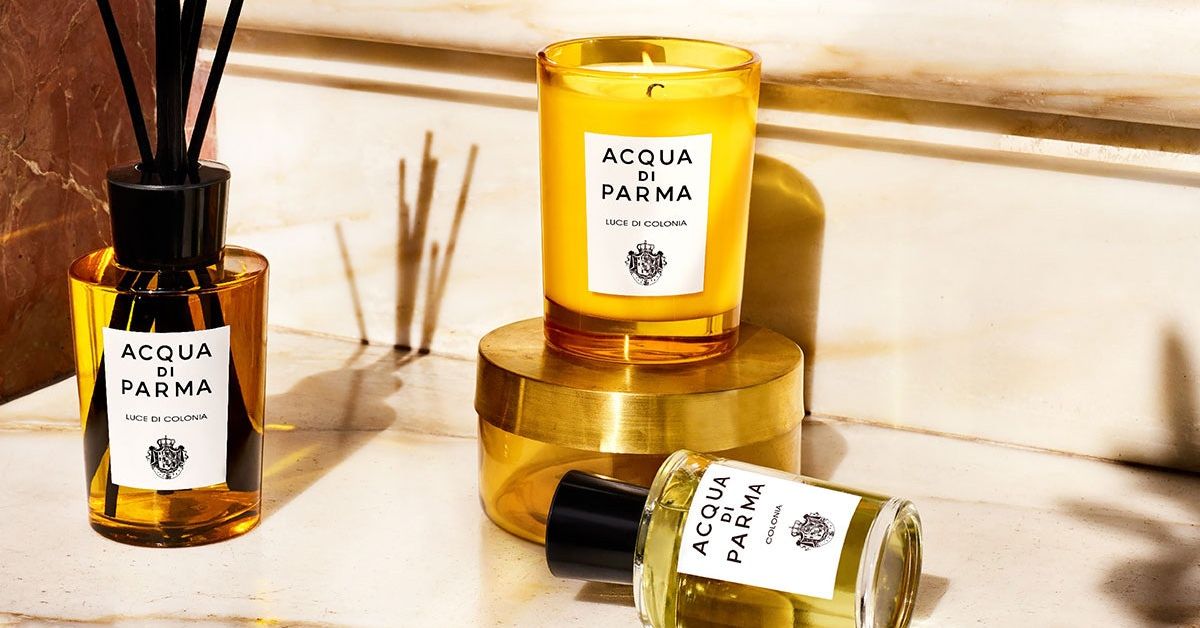 Acqua di Parma is an Italian luxury brand that offers a variety of home fragrance products such as scented candles, reed diffusers, and room sprays. Their fragrances are crafted using the finest ingredients and designed to evoke a sense of elegance and sophistication.
Acqua di Parma's popular fragrances include the Colonia which contains a citrus aroma with notes of lemon, orange, and bergamot, and the Chinotto Di Liguria, a floral and fruity scent with notes of mandarin, jasmine, and patchouli. Additionally, Acqua di Parma's signature packaging and sleek designs add a touch of luxury to every home.
Acqua di Parma home fragrance products can be purchased at department stores such as Takashimaya, Robinsons, and Tangs. Alternatively, purchase Acqua di Parma home fragrance products through online retailers such as Sephora, Lazada, and Shopee.