beauty
Best Hairline Embroidery and Scalp Micropigmentation in Singapore
Published Date
: 08 May 2023 10:00

Struggling with severe hair loss? Look no further with these top places for the best hairline embroidery and scalp micropigmentation in Singapore
Keen to find out more about Scalp Micropigmentation(SMP) or hairline embroidery? If you are facing severe hair loss or want to achieve the look of a fuller and thicker hairline, scalp micropigmentation and hairline embroidery services are possible routes to consider. 
Scalp micropigmentation is a non-invasive hair restoration technique that involves the application of tiny pigments to the scalp to create the appearance of hair follicles. On the other hand, hairline embroidery is a semi-permanent cosmetic procedure that mimics the natural hairline by implanting hair-like strokes onto the scalp. These highly sought-after services in Singapore are painless and provide natural-looking results, without too much downtime. 
However, safety is a big concern when it comes to hairline embroidery or SMP. You should only consider established businesses that have the right skill set and equipment to perform the cosmetic treatment as well as help to achieve natural-looking results. 
Here's our curated list of the best hairline embroidery and scalp micropigmentation in Singapore. 
Best Hairline Embroidery and Scalp Micropigmentation in Singapore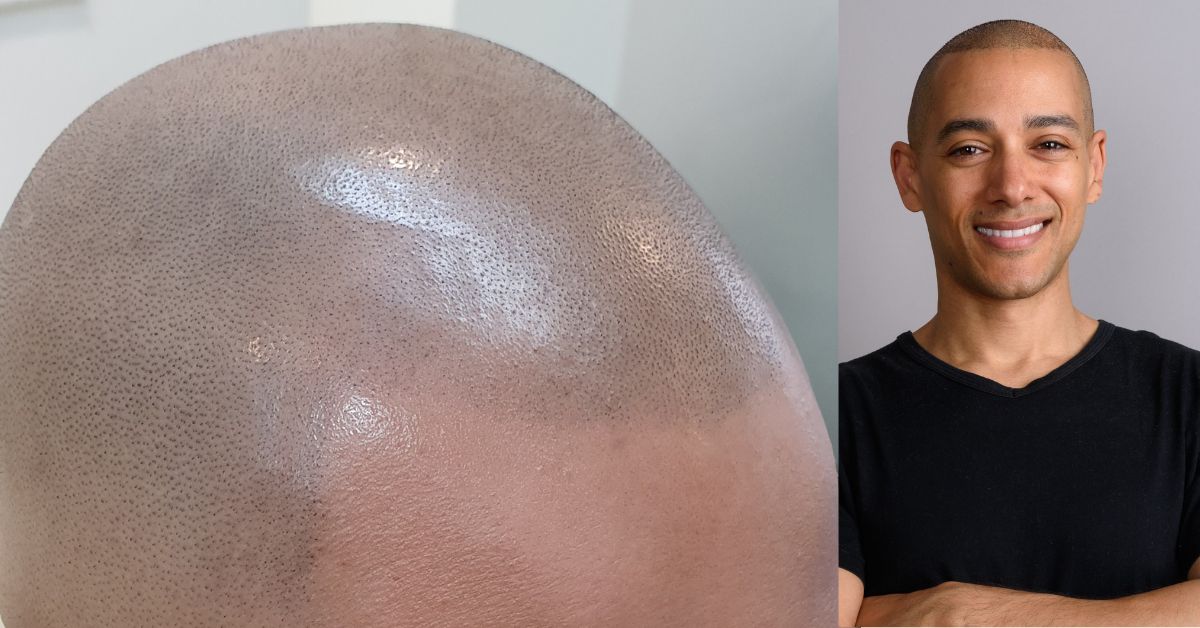 The world's first non-invasive Scalp Micropigmentation (SMP) is a groundbreaking non-surgical hair restoration procedure that has revolutionized the way people treat hair loss. Developed by the renowned Trichomed Group and pioneered by Dr Jenny Wong(DSc) Certified SMP Scalp Micropigmentation Specialist and a member of The International Board Of Medical Specialties, this scalp pigmentation technique helps to replicate the natural growth pattern of the scalp that gives it an even, natural cover-up of baldness or thinning crown for both men and women. 
With this innovative procedure, people with thinning hair or baldness can achieve astonishingly natural results without undergoing transplantation surgery or any other invasive procedures, making it one of the sought-after treatments for treating hair loss. 
Even better, it requires no downtime so individuals will be able to wash their hair as normal the very next day. These results can last for years with proper aftercare and maintenance. If you are looking for the most natural look TrichoMD should be your number one choice!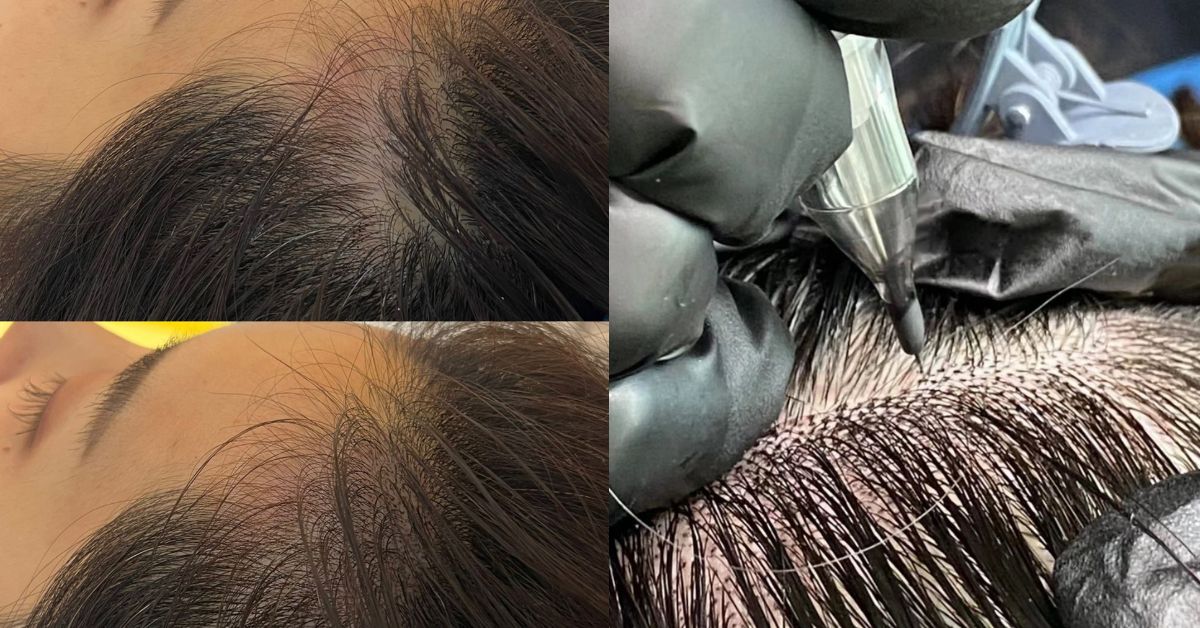 As one of Singapore's top semi-permanent makeup providers, The Brow & Beauty Boutique are passionate about exceptional service and natural-looking results. 
Providing not only one of the best embroidery services in Singapore, The Brow and Beauty Boutique is also an expert in Scalp Micropigmentation(SMP) a technique that helps anyone facing severe hair loss, or who wants to conceal a scar. It is also the choice for those who are unable to undergo or are uncomfortable with a hair transplant. 
SMP is a non-invasive treatment that uses microneedles specially designed to deposit pigments into the scalp skin. The result is a very natural appearance of shaved hair follicles creating an appearance of tiny hair follicles that help thicken and restore the look of fuller hair. Applicable for anyone with short and long hair.
The skilled artists at Brow and Beauty Boutique will work to ensure the dots look like your natural hair follicle and blend in seamlessly with your complexion. Another plus point is their high-grade organic plant-based pigment that will not deteriorate over time. Perfect even for the most sensitive of skin, this high-quality colour pigment will not irritate your eyes or skin. 
Most importantly, the procedure has no downtime and you can wash your hair as normal after just 6 hours of the procedure. 
Furthermore, you can look forward to a luxurious boutique ambience, where your comfort and results are of utmost priority. The service team is patient and takes time to understand your requirements while recommending the best solution for you. 
Scalp Micropigmentation starts from $900 inclusive of consultation at the Brow and Beauty Boutique,.
The Brow & Beauty Boutique, 371 Beach Road (CityGate) #01-46 S199597. Phone: (+65) 8829 7701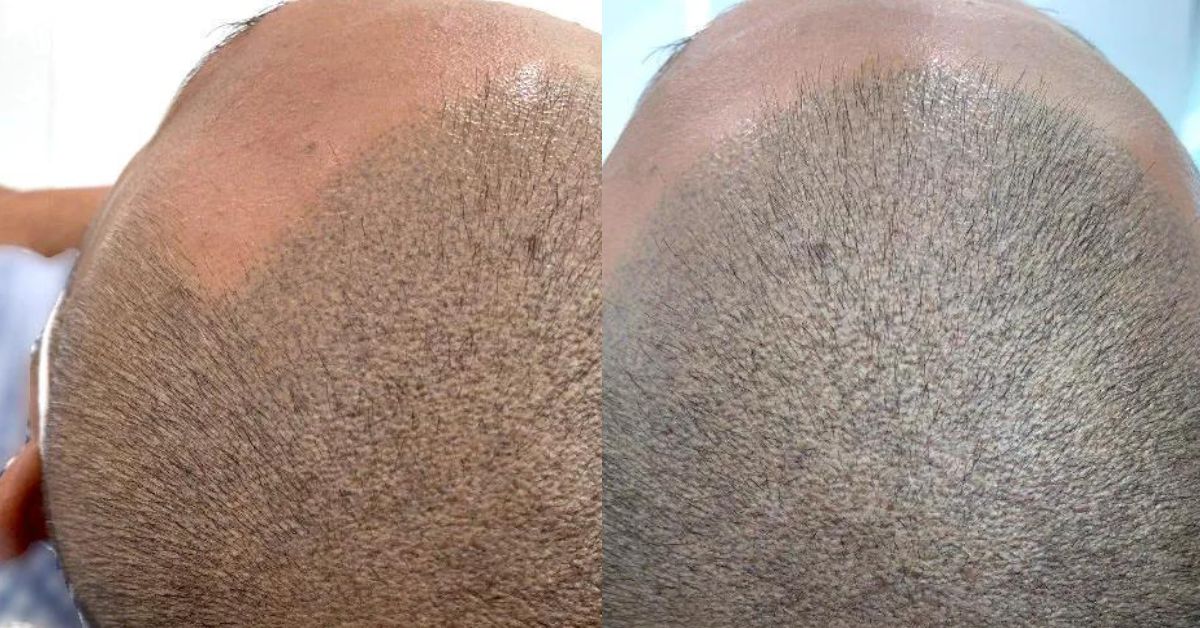 Freia Aesthetics focus on delivering scientifically-proven options for hair loss conditions at any stage, including natural-looking scalp micropigmentation.
SMP is a safe but highly technical procedure where temporary pigments are placed very superficially on the scalp. At Freia, they have been able to create the most natural-looking results, using the best of pigments and Korean, American and European technology. The dyes used here are of the highest medical-grade, and hypoallergenic and organic in nature.
This relatively new technique offers an alternative for patients who are not candidates for hair transplant surgery or who do not want hair transplant surgery. 
What's more, Freia Aesthetic achieve the desired density and flawless appearance with a minimum of 3 sessions rather than only 1. The layering of ink in subsequent sessions allows for a 3D effect, which looks hyper-realistic. The results can last from up to 2 to 3 years and fading rate may vary depending on individual metabolism and how well the pigments are cared for. 
Freia Aesthetics. Multiple locations.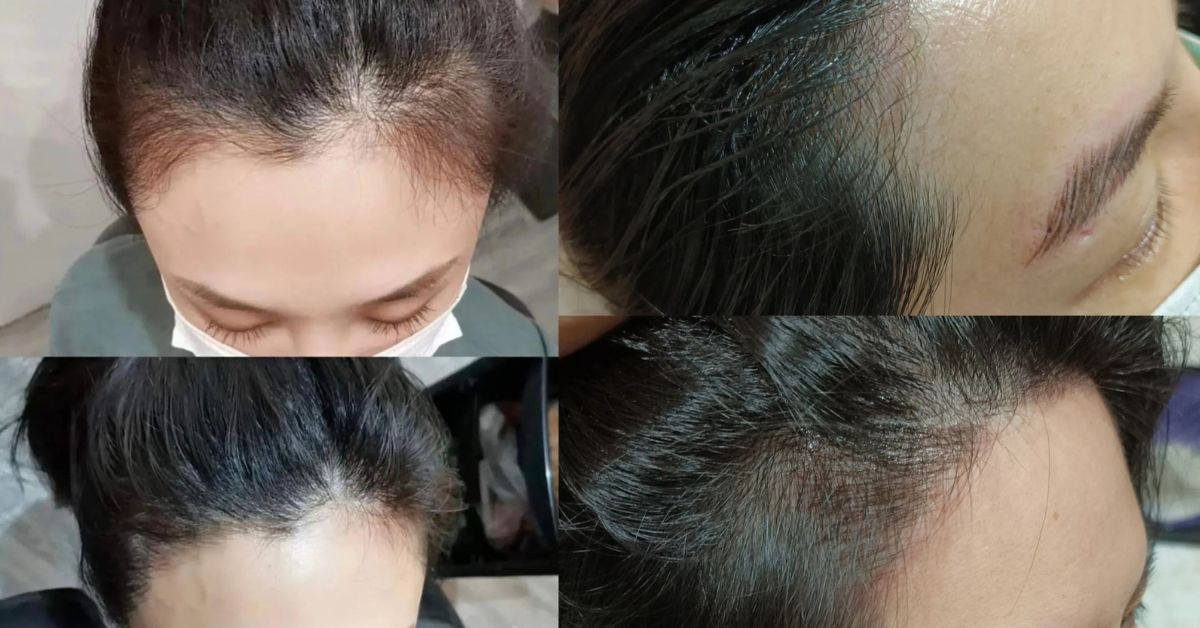 With over a decade of experience in the bespoke eyebrow embroidery, and semi-permanent makeup industry, Jenny is a master of design and styling. 
Known to create some of the most natural-looking semi-permanent makeup in Singapore(and internationally), she is an award-winning artist that combines her aesthetic flair with expert advice and personal consultations. 
Having done over 10,000 eyebrow embroidery, lip embroidery and other semi-permanent makeup services such as hairline embroidery, Jenny creates a personalised design for her customers based on their face shape and needs. 
Losing hair but not ready for a hair transplant? Or perhaps you want to fill out some empty spots in your receding hairline? Jenny provides a carefully planned hairline embroidery service that is safe yet designed to camouflage any balding spots. She can even design sideburns for men! 
As one of the best bespoke hairline embroidery services, priced at $1370, the service includes a consultation and evaluation post treatment. Jenny will also equip you on how to manage your hairline embroidery after the process is completed so it is a seamlessly comfortable experience with little downtime.
Have questions? Don't hesitate to contact Jenny Xu who is known for her warm customer service, attention to detail and the exquisite artistry that comes along with years of experience. Regardless of race, gender, facial shape or features, Jenny is able to create custom, natural and long-lasting designs that will suit your personality and lifestyle - empowering you to feel beautiful and look your best.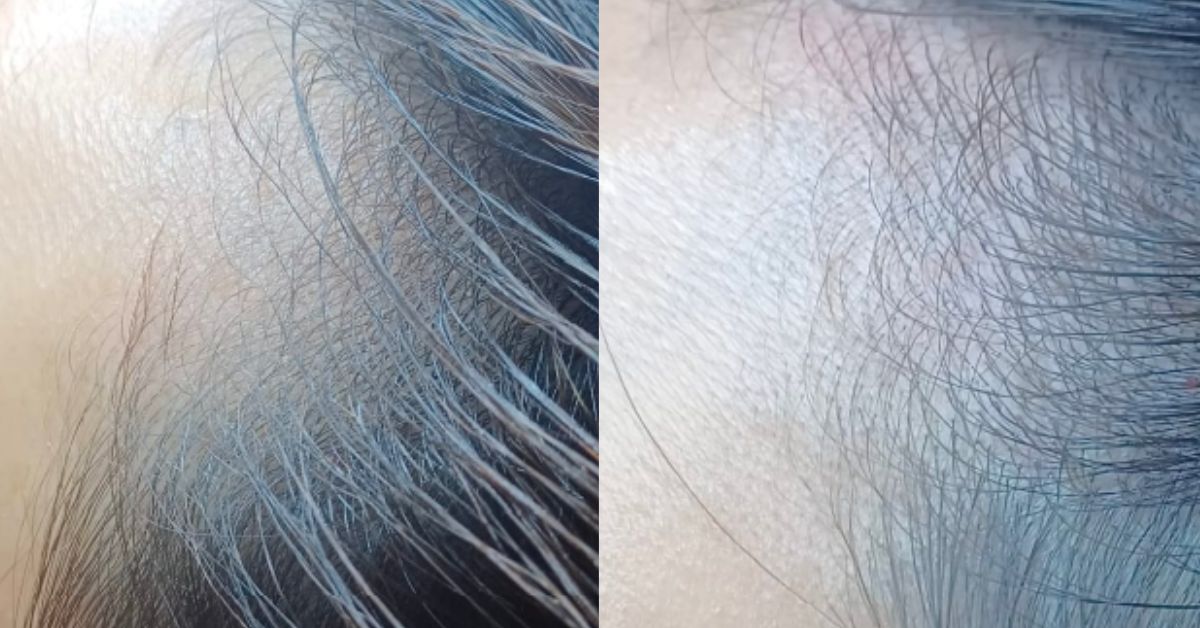 If you are suffering from bald spots or hair loss, regain your confidence with the ScalpMagic hair restoration service from Only Aesthetics. It is a cutting-edge solution that combines AI technology with the latest scalp micropigmentation techniques. Clients can experience the power of AI robotic SMP technology that conceals and masks hair thinning and bald spots, giving the illusion of a fuller, more youthful head of hair.
This cutting-edge technology creates hair-fine strokes that mimic natural hair growth patterns, delivering a more natural and realistic look compared to traditional SMP treatments. What's more, it offers a personalised experience with customisation, speed, and comfort, so that clients can enjoy an instant and long-lasting solution to their hair loss problems.
Only Aesthetics. Multiple outlets.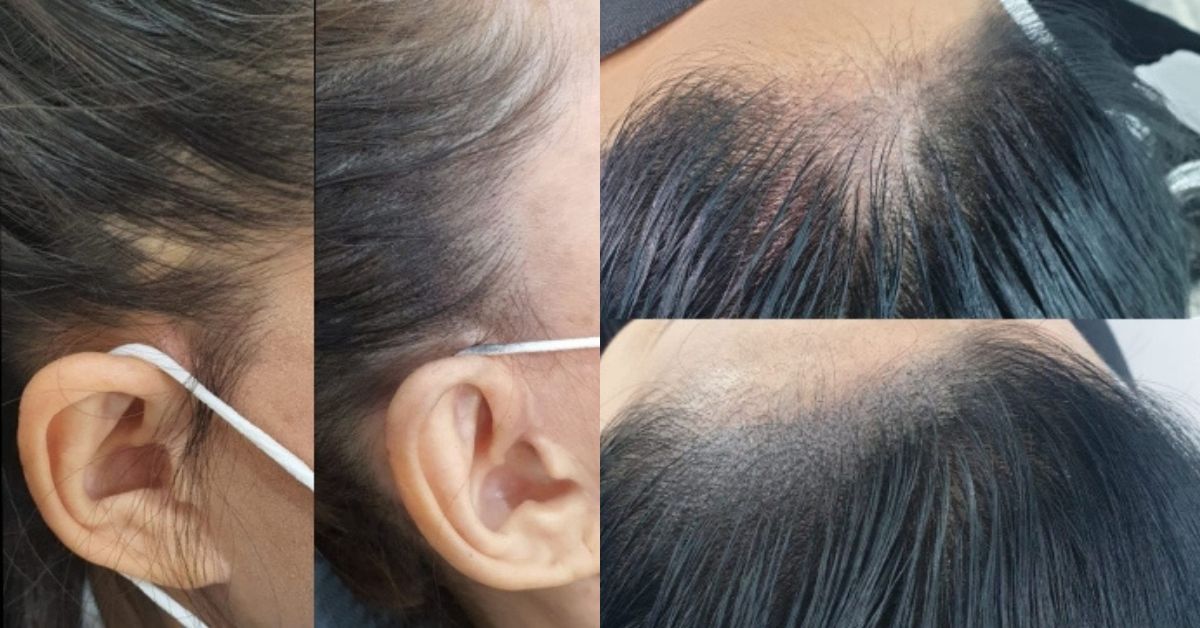 At Lebellbrow Studio, they offer eyebrow embroidery and other services which are of reasonable prices yet superior quality. Their scalp micropigmentation service uses a semi-permanent makeup technique to fill in bald spots and reduce the contrast between the skin and hair follicles and is suitable for those who want added hair density, hairline definition, or to camouflage burns, scars, or birthmarks, as well as those with hair transplantation scars. 
Additionally, they use high-quality and concentrated nano pigments from the USA for the best results and the overall procedure is painless and comfortable. Priced from $400 to $3000 depending on the area of coverage, the results can last from 2 to 5 years.
Lebellbrow Studio. 9 King Albert Park, #02-03 KAP Mall, Singapore 598332.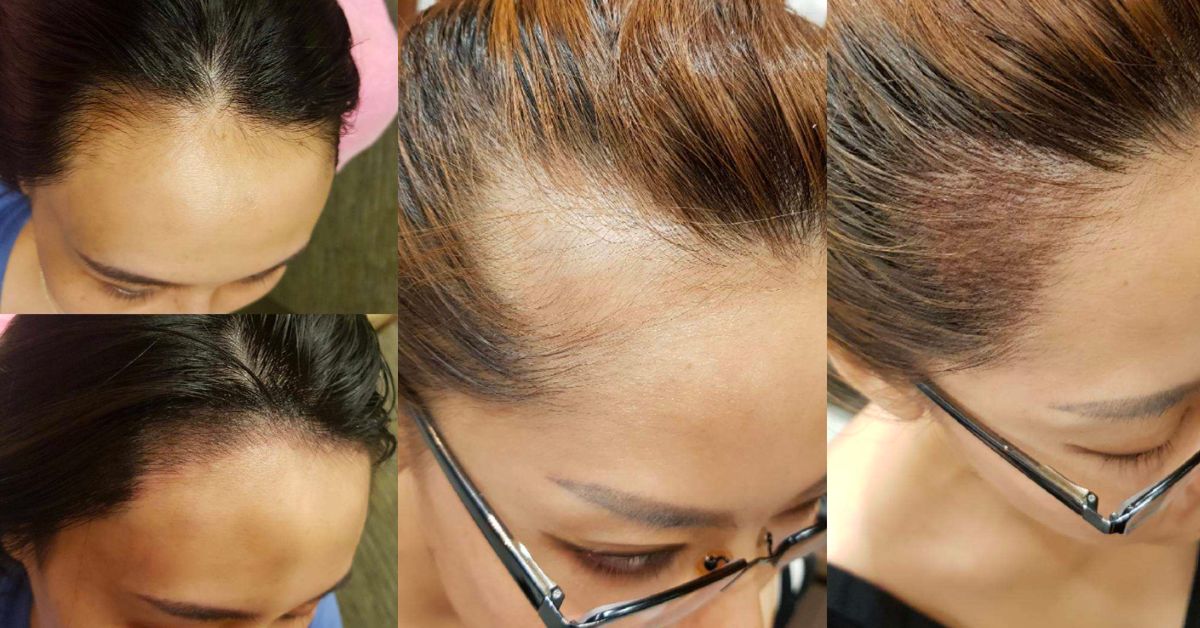 Browart Studio is a leading semi-permanent make-up artist studio in Singapore that offers a range of beauty services, including lip, hairline, eyeliner, and eyebrow embroidery, as well as make-up and body hair removal services. Here you can achieve the Korean Ulzzang perfect hair look with their hairline embroidery service that is more affordable and less uncomfortable than a hair transplant. 
During the procedure, their experienced artist applies a numbing cream to minimise pain. Next, strokes are made along the scalp with an embroidery tool, and all-natural botanical pigments are blended together to achieve the perfect shade. Overall, the entire procedure is painless and comfortable, and the customer can expect some peeling before the strokes are fully revealed. As a result, empty spaces on the forehead at eliminated for a more youthful appearance. 
BrowArt Studio. 290 Orchard Road, Paragon Medical Lobby F, #17-11, Singapore 238859.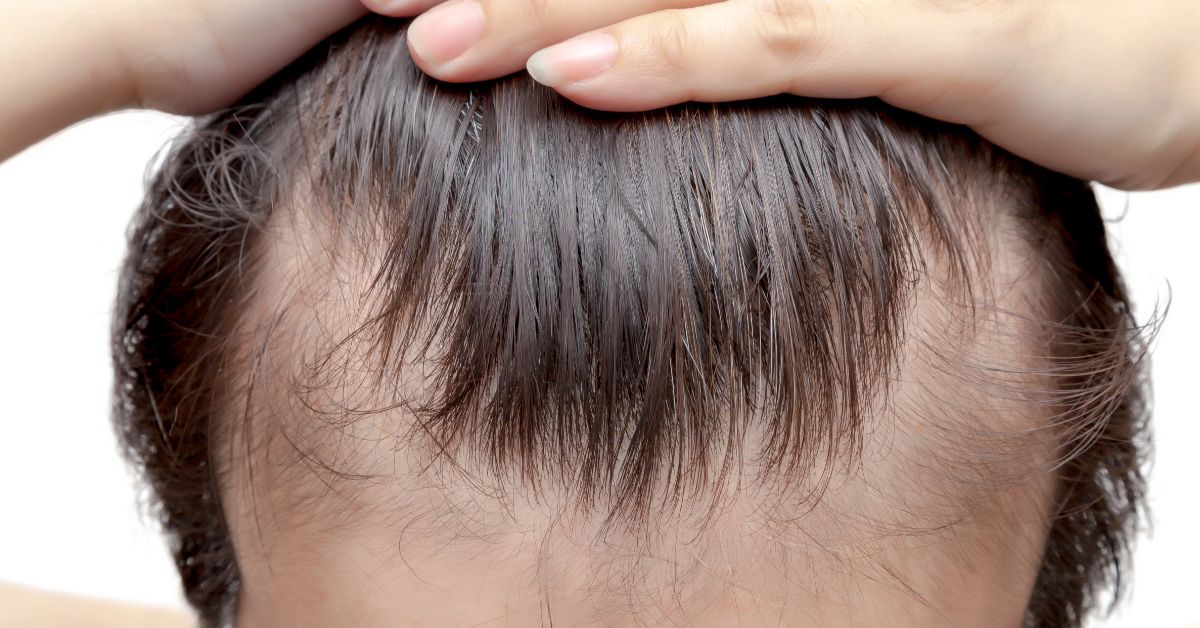 Browsugar was founded by Luisa, a skilled beauty expert who has gained recognition in the industry for her expertise in makeup artistry, nail technology, Phibrows and Korean eyebrow embroidery. At Browsugar, clients can look forward to up-to-date beauty services with the latest techniques and products. 
Their hairline embroidery is priced at just $698 and comes with a full consultation and customisation for each client. During the consultation, Luisa will provide suitable advice based on the client's needs. The treatment usually lasts between 9 months to a year, depending on the client's skin condition, and includes a one-time free retouch within 3 months.
Browsugar. 119 McNair Road, Bendemeer, Singapore, 320119.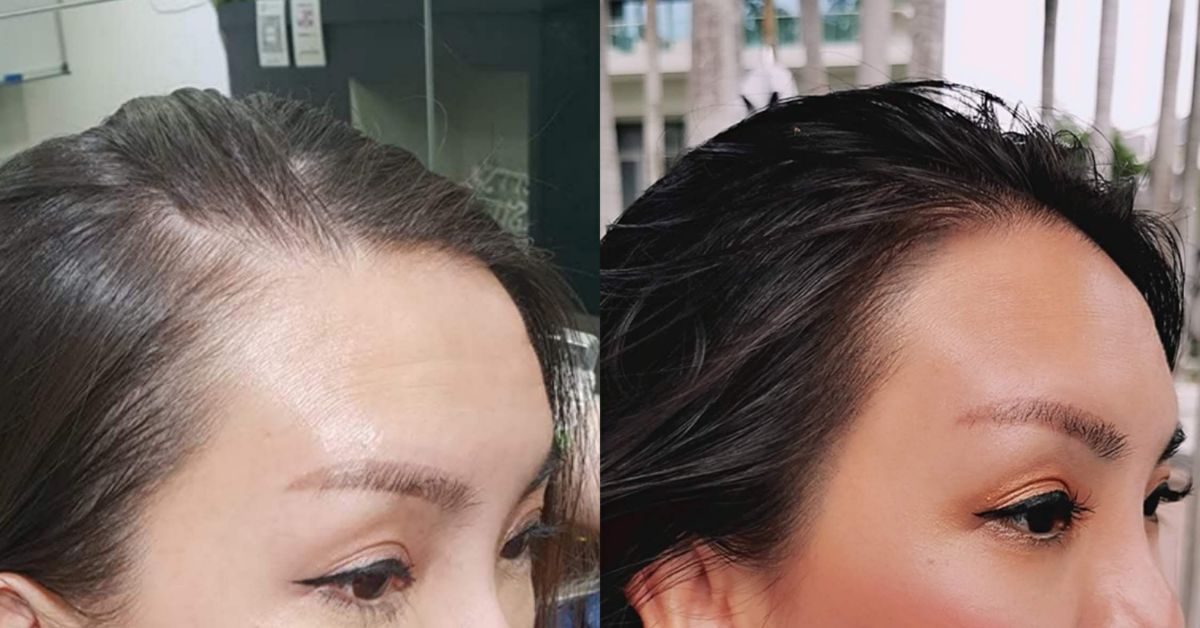 Beauty Recipe Aesthetics offers hairline embroidery and scalp micropigmentation services that create precise, tiny replicated hair follicles using organic pigments specially formulated for scalp usage. At Beauty Recipe Aesthetics, their team of experienced staff use a non-invasive technique that does not cause bleeding or swelling, ensuring clients feel no discomfort and have no downtime after the procedure. 
Their SMP technique is fast and provides long-lasting colour retention, resulting in a realistic and pain-free hairline and scalp micro-pigmentation. As a result, clients can achieve a natural-looking effect at a reasonable price along with free detailed consultations. What's more, Beauty Recipe Aesthetics is the first worldwide accredited company offering these services with a U.K and South Korean certification.
Beauty Recipe. Various outlets.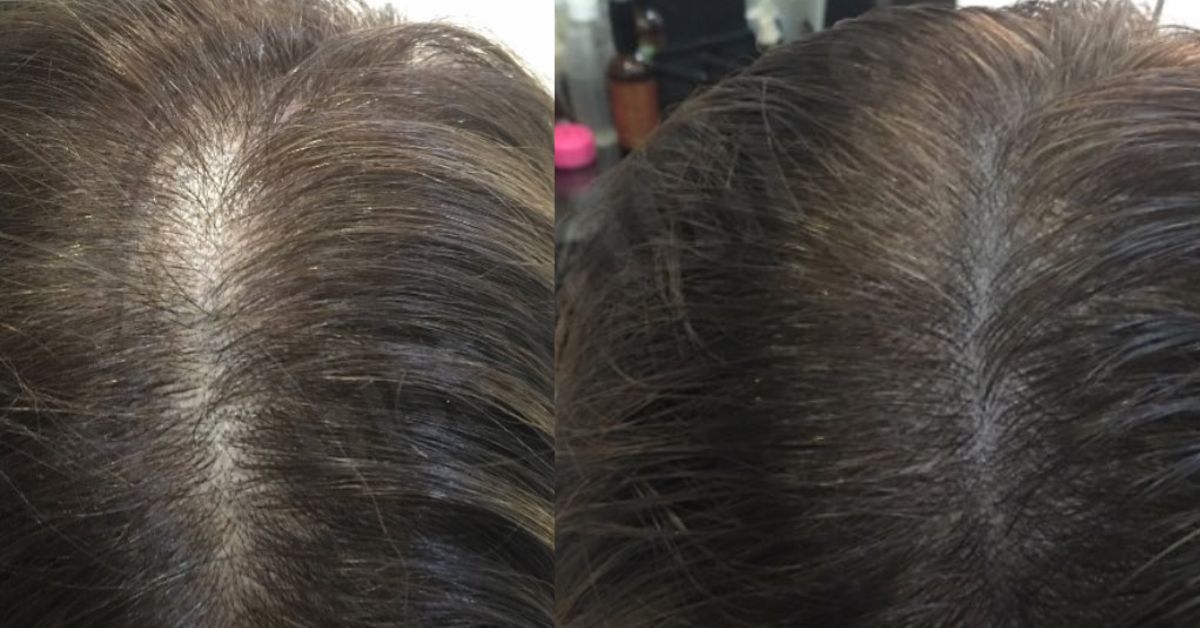 For their hairline embroidery and scalp micropigmentation services, Kim Aesthetics uses the latest Korean semi-permanent techniques to create hair-like strokes that mimic natural hair.  This includes blending the colour and style of the strokes to match the natural hair and hairstyle of every client, as well as face-framing for facial balance. Furthermore, their services are unisex and cater to each individual's needs to produce a highly customised and natural-looking result that is subtle enough to go unnoticed by others, resulting in an instant boost in self-esteem and confidence.
Their hairline embroidery and scalp micropigmentation services are a popular choice given it is a cost-effective alternative to surgical FUE hair transplant and uses high-quality organic pigments that are safe and have no side effects. Prices range from $1200 to $3000 for thinning hairline, receding hairline, and male or female pattern baldness.
Kim Aesthetics. 150 Orchard Rd #05-45 Orchard Plaza.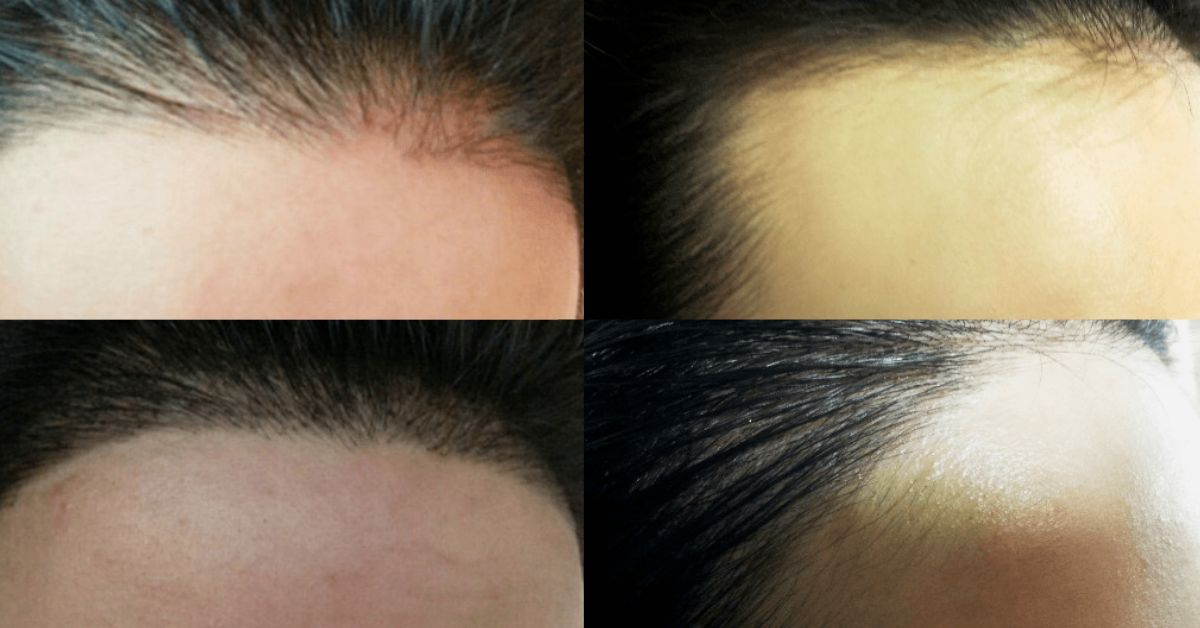 Lee Na Young Aesthetic is Singapore's first K-Beauty aesthetic provider offering a wide range of Korean beauty services. Their hairline embroidery is a popular service among clients who wish to achieve a transformation in their appearance with a fuller and thicker hairline. What's more, they are highly recommended for those looking to achieve a smaller forehead, as well as individuals with M-shaped or receding hairline issues. At just $1400, clients can enjoy Lee Na Young Aesthetic's hairline embroidery service which uses hair-like strokes to replicate natural hair strands, resulting in a realistic and natural-looking hairline with a fuller hair appearance. 
Lee Na Young Aesthetic. 360 Orchard Rd, #03-18/19 International Building, Singapore 238869.