If you have been trying to find the best eyeliner embroidery in Singapore, this feature is meant for you! Meant to give you that permanent naturally defined look, Eyeliner embroidery is a type of semi-permanent makeup procedure that adds pigment to the upper lash line or further. 
Think of it as a permanent eyeliner without the hassle of drawing one every morning or taking it off before bed. No colour running when you are caught in the rain, humidity or teary-eyed situations either! 
Eyeliner embroidery can be done via a machine or a hand embroidery machine. And though most customers choose black as the pigment colour for that well-defined look, you can always ask your technician for other colour options too.
Who do you turn to for this delicate procedure? We've scouted the best salons and studios in Singapore for semi-permanent makeup and in particular, eyeliner embroidery. These experts offer the right material, superior skillset and hygienic standards to deliver long-lasting beautifully lined eyes.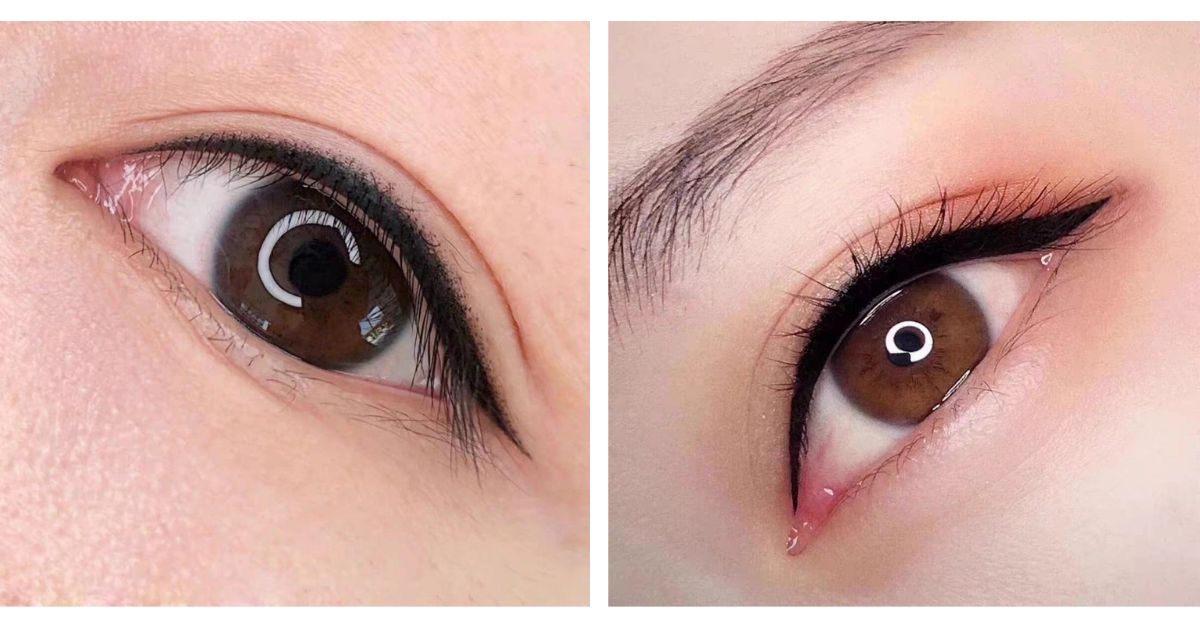 If you're looking for a top-notch beauty salon right in the heart of the city, this one's for you. When it comes to semi-permanent makeup and the best eyeliner embroidery in Singapore, you want a salon that understands different eye shapes and skin types. Loved by expats and locals alike, Jo Artysan is hands down one of our go to beauty salon in Singapore. Equipped with a team of experienced beauty specialists well versed in the different types of eye design, this cosy space is one place where you know your eyeliner embroidery will be in good hands.
Jo Artysan believes that a professionally designed eyeliner embroidery may be your perfect solution to bigger, brighter and more refreshed looking eyes.
Trying to find that perfect eyeliner that won't smudge? Semi-permanent eyeliner provides a naturally beautiful look day after day without the time and hassle of frequent applications. Eyeliner embroidery is also swim-proof, shower-proof and gym-proof!
Like all of their other services, the eyeliner embroidery at Jo Artysan is customised to your preferences. 3 unique types of eyeliner embroidery are offered including the signature Korean Baby Eyeliner – subtle lash enhancer for an understated daily look. Others may opt for a Classic Natural Eyeliner which is also equally as popular for that always, made-up look. And then there's the Mega Volume Eyeliner for that sexy diva va va voom look! 
No matter which design you choose, this natural enhancement to the eyes will result in an instant accentuation of your features while looking natural and beautiful.
That's not all! The award winning salon is also known for a range of other aesthetic treatments including Eyebrow Embroidery, Lip Embroidery, and Hairline embroidery as well as Brow Tinting, Lamination and Lash Botox for both men and women.
Jo Artysan certainly lives up to its name: your brows and eyeliner will never look better. Strictly by appointment only!
Jo Artysan. 111 Somerset, Triple One Somerset #02-44 - #02-48 Singapore 238164. Whatsapp (+65) 8889 2880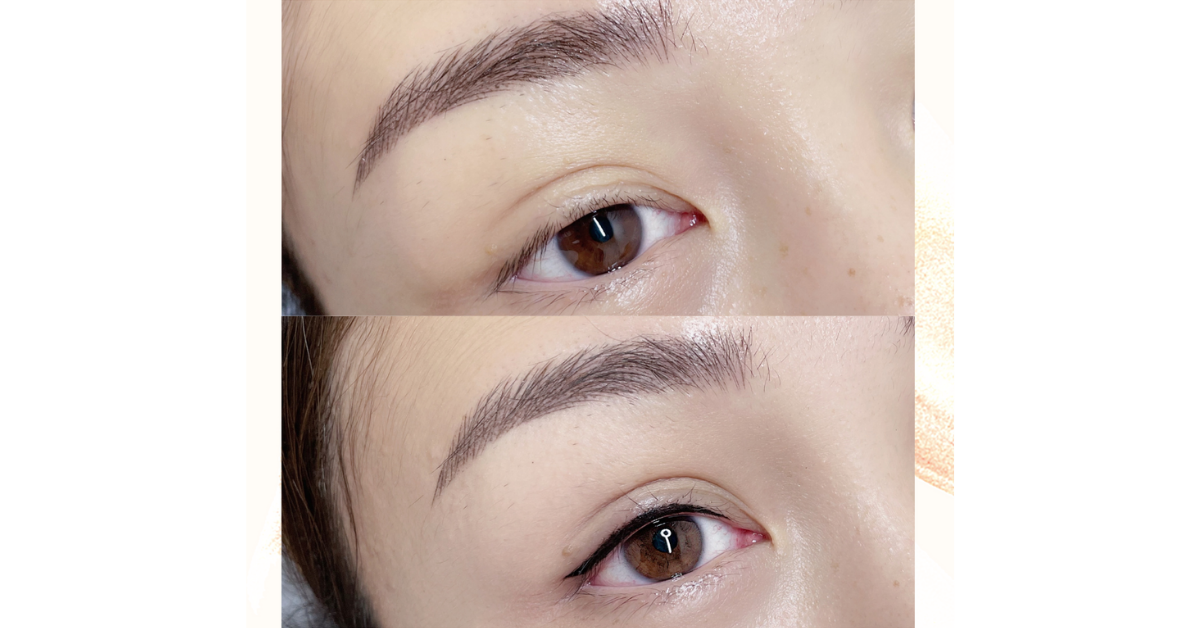 Highbrow is a one-stop specialist in eyebrow embroidery, lash extensions, nails, waxing and semi-permanent makeup. With the ability to go just on the epidermis layer without deep cuts or bruises, their experienced technicians are able to deliver top-notch, semi-permanent work across eyebrows, eyeliner embroidery or lip blushing.
Their eyeliner embroidery at Highbrow is designed to enlarge the eyes so it leaves them looking livelier and without the hassle of daily makeup. Their specially designed eyeliner gives a fuller- looking lash line making your lashes appear more voluminous. The best part? No smears or smudges and an eyeliner embroidery that lasts 2 to 3 years! 
Did you know that each of us have a different eye shape and hence need a customised eyeliner embroidery pattern to sit well on the lash line? The process at Highbrow starts with drawing out the liner prior to the actual procedure. This is when you decide how much of a curl you want on your eyeliner tail or how thick you want the liner to be. 
The eyeliner embroidery process is quite minimal pain too! A topical anaesthetic is applied prior to the embroidery which in itself takes between 1 hour 15 minutes to 2 hours depending on the thickness of eyeliner required. After the embroidery, an after care essence is used to help heal the eyeliner faster.
Want the hottest eyeliner embroidery design? The 'Ombré effect' that comes with a grey line near the actual eyeliner is the latest in eyeliner trends.
Whether you are after a full-scale winged eyeliner or just looking for a subtle accent to your eyes, Highbrow will help design the eyeliner embroidery you've always wanted. Ring their friendly staff to book an appointment today!
Highbrow, Orchard Gateway, The Star Vista and Capitol Singapore. Call (+65) 87988988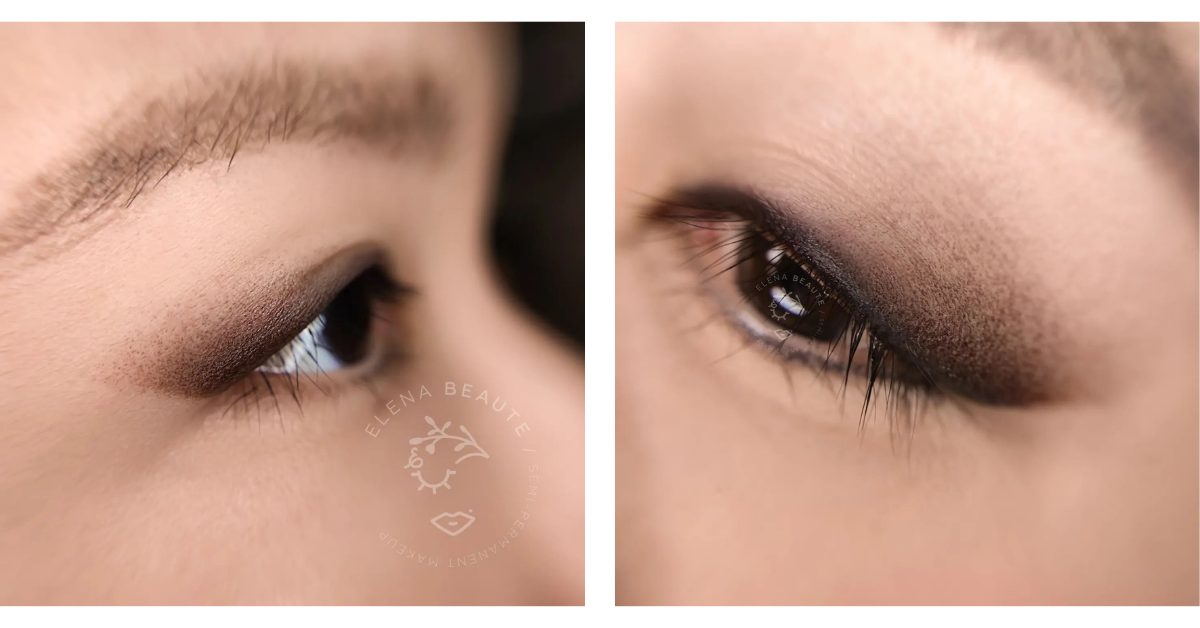 Looking for a personalised, one-on-one consultation with Singapore's leading semi-permanent makeup artist? Elena is known in the expat circles as a master of all things brows! What may don't realise is that she is well-versed with other permanent makeup such as lip and eyeliner embroidery too. One look at her social pages and you'll find a versatile range of natural-looking techniques. 
For your eyeliner embroidery choose between shading, a classic line or a mix of both. A soft shaded eyeliner makes your eyes look more open and defined without an obvious, made-up effect.
Every appointment begins with a consultation, design drawing with makeup and followed by numbing and the embroidery. The whole process takes about 120 minutes and there is no downtime required. Your eyes may swell slightly for a short period of time, but this goes away in a couple of hours. 
Elena gently embroiders through your upper dermis without causing deep damage to the skin. You can even wash your eyes right after the procedure without the need for any special aftercare!
The healing process takes about 3-5 days and the results last upto 5 years! How's that for convenient? 
Elena Beaute, Instagram, Facebook, Mobile (+65) 8247 5488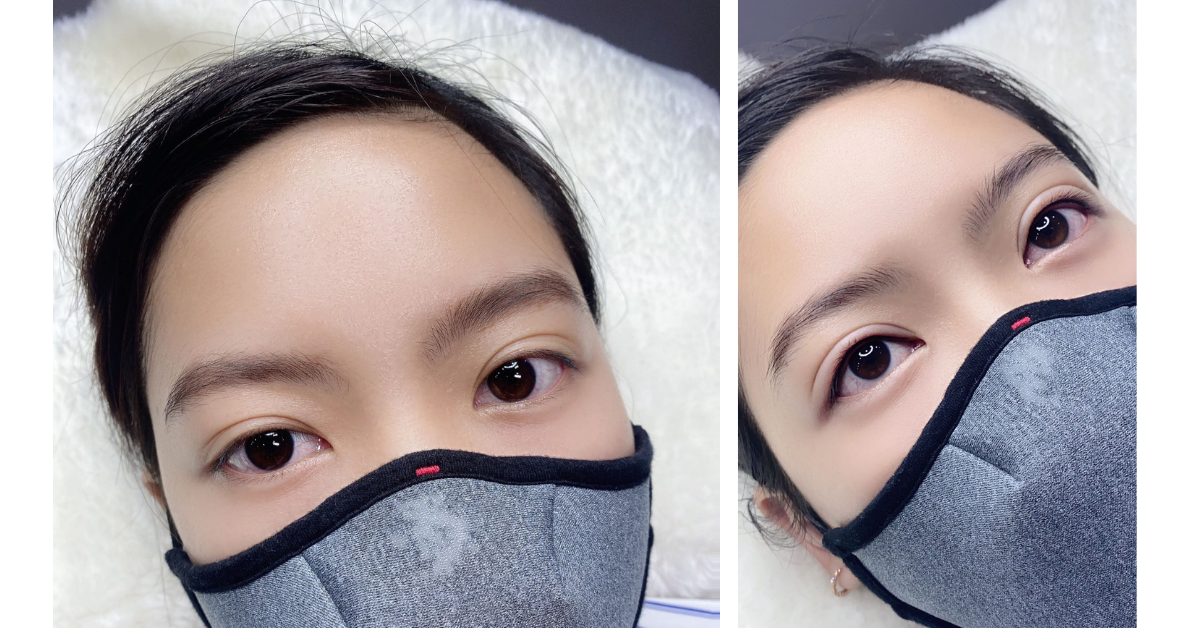 It happens to the best of us from time to time, where no matter how carefully we apply our eyeliner, it simply doesn't look right. What if there was a way to wake up from your beauty sleep with perfectly symmetrical wings? 
Eyeliner embroidery is a pain-free semi-permanent makeup that adds colour pigments to the eye area to make the eyes look thicker, darker, and more naturally defined.
At JPro Beauty, you get 3 different styles of eyeliner embroidery: Inner Eyeliner creates a more defined lash line which gives a more subtle and natural appearance. This is one of the most popular eyeliner embroidery formats amongst Singaporeans.
The Classic Eyeliner creates a more obvious appearance as the liners are made thicker. This is the style that creates that "winged" appearance that many of us are familiar with. It is an excellent choice for individuals looking to remove eyeliner make-up from their beauty routine.
The Luminous Eyeliner style at JPro Beauty creates a mysterious shadowy or misty effect that fades gradually towards the wing on the upper eyelids. This technique utilizes powdery colour with pigmentation that tests the artist's skill and experience. This style is highly recommended for individuals that prefer an appealing eye-catching effect that shows more depth and beauty. This particular style is almost the most lasting with colour retention of up to 5 years.
No matter the eyeliner look you are after, there's a style that can enhance your eyes to look brighter and more defined. Book your appointment right away!
JPro Beauty - Brow. Lash. Nail. 104 Jurong East Street 13, #01-102, Singapore 600104 and 5 Coleman St, #03-22, Excelsior Shopping Centre, S179805. Phone: (+65) 98003928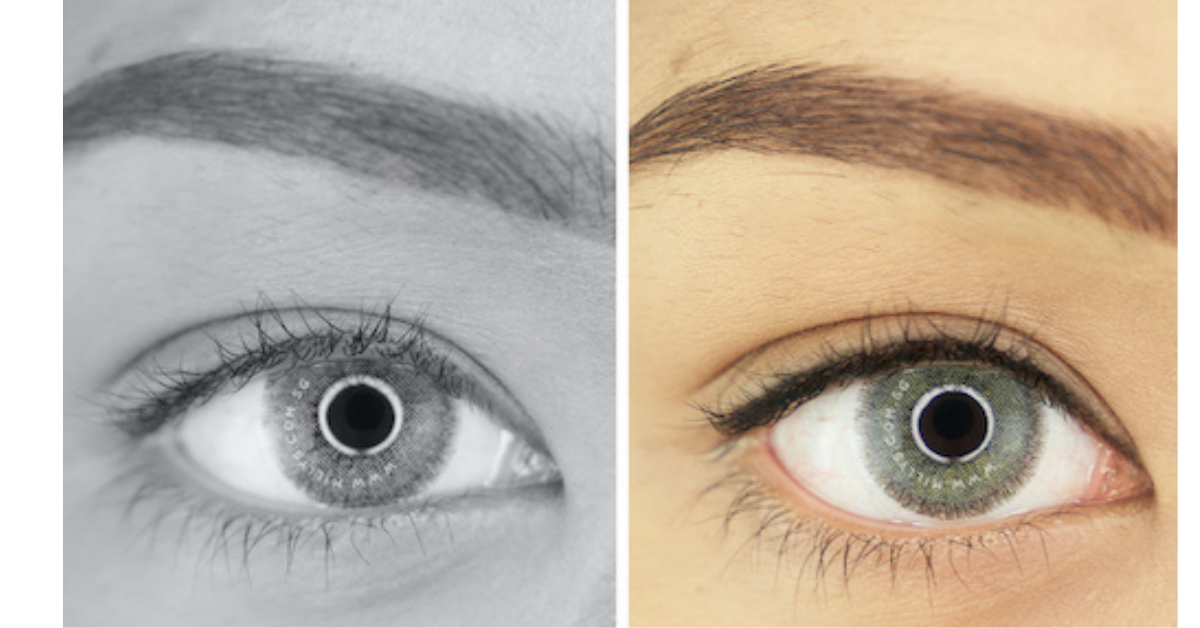 Milly's is a pioneer beauty salon that provides a comprehensive range of beauty services including semi-permanent makeup with outlets located all across the island. They are known for their eyelash extensions, eyebrow embroidery and eyeliner embroidery that is done using high-quality products to leave you feeling even more confident. 
The eyeliner embroidery or eyeline tattoo at Milly's is a process where coloured pigments are applied to the top layer of your upper lash line, giving you brighter, looking eyes. The entire process takes about 2 hours and results last up to 1 -  2 years. Do note however that the longevity of the eyeliner embroidery varies for every customers and other factors such as individual skin type, colour absorption and metabolism, all have a role to play. The therapists at Milly's will apply numbing cream before proceeding with the eyeliner embroidery. And if you still feel the pain, just simply ask for top up's! 
Milly's, Multiple outlets. For bookings contact (+65) 8383 5395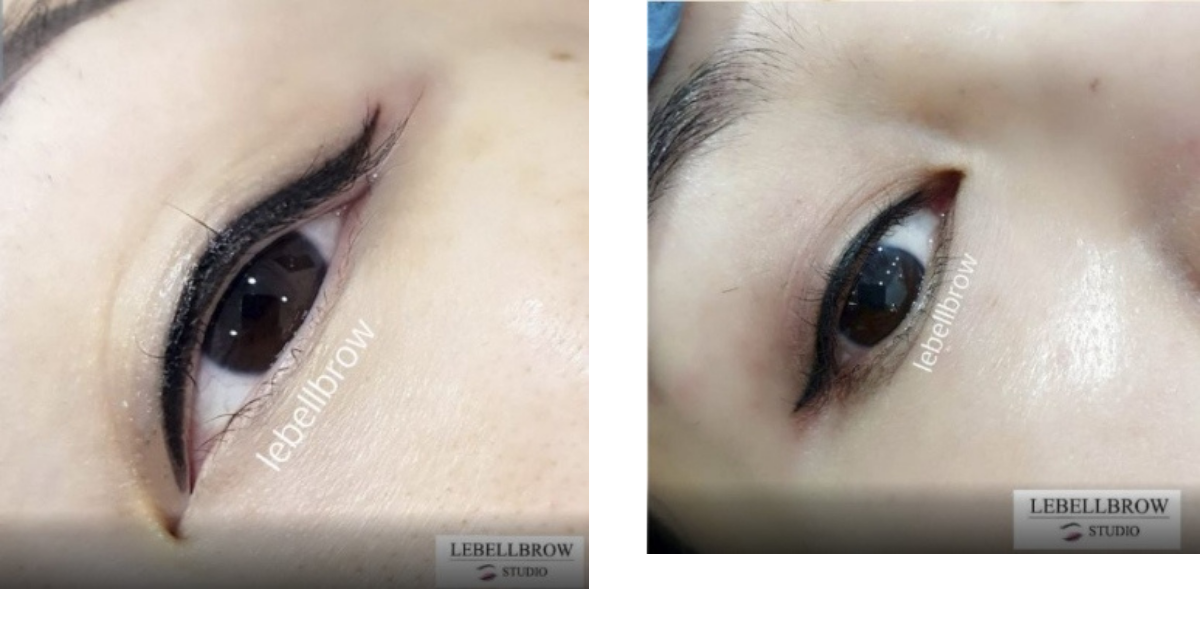 Established since 2016, Lebellbrow Studio boasts a Certified Phibrows Artist, and has won accolades such as Best Eyebrow Tattoo Artist of Asia Awards 2018 and Micro-shading K-Beauty Olympic 2019. Offering an extensive range of services such as Eyebrow, Eyeliner embroidery, Lips, Hairline embroidery, Scalp and Areola Pigmentation, as well as facial services, you can tick off most of your beauty necessities at this one stop studio. 
Their eyeliner embroidery services last take between 1.5 to 2 hours depending on how thick you want the line to be. Using nano pigment from USA (high quality and concentrated in color), the eyeliner can last upto 1-3 years depending on your skin type. 
There are some consideration to keep in mind so your eyeliner embroidery lasts longer. First, you will be advised not to wear mascara or any form of eye makeup for upto 5 days after. You should also try to avoid sun exposure and skip swimming or submerging your face in water for long periods of time. Most importantly, you must avoid rubbing, scratching or touching your eyeliner embroidery until it permanently sits on the surface of your skin. Follow these diligently and you'll get the permanent eyeliner that you've been vying for!
Lebellebrow Studio, 9 King Albert Park, KAP MALL #02-03/33, Singapore 598332. Phone (+65) 96916050, (+65) 90087833.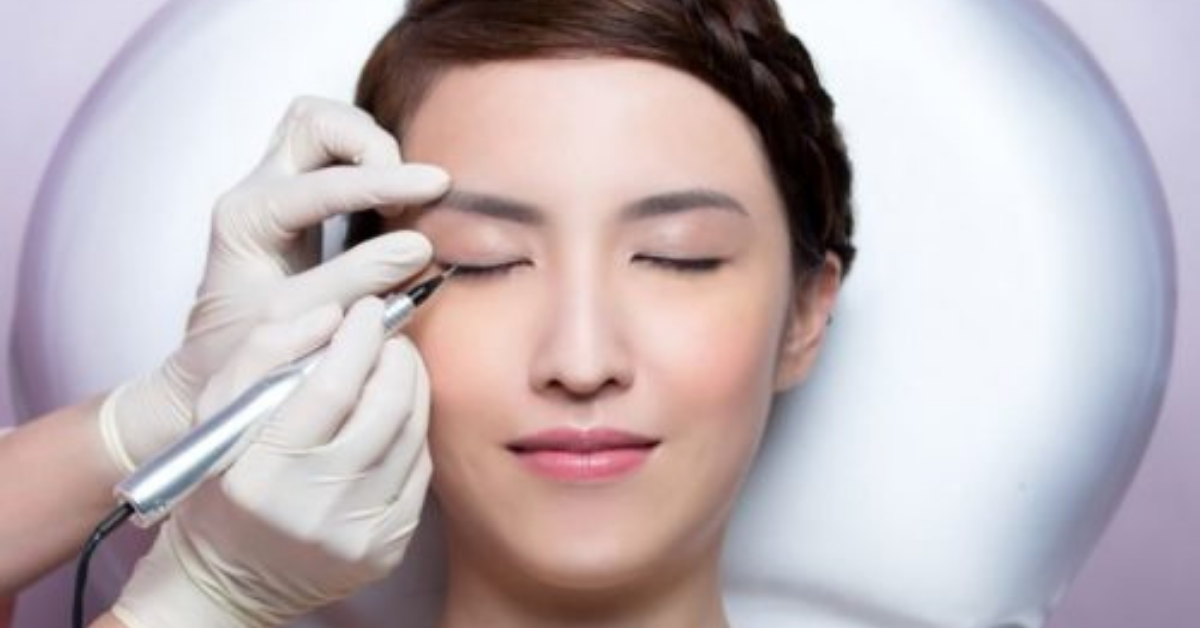 Erabelle is an award-winning studio that provides semi-permanent makeup and eyeliner embroidery in Singapore.
Different from an eyeliner tattoo, Erabell's Eraliner service uses a shading technique that comprises of repetitive dots to create a natural and defined eyeliner embroidery on your lids. With every pair of eyes being unique, Erabelle's professional cosmetic artists are able to customise and work on each eyeliner embroidery to suit and enhance the shape, size and colour for your eyes.
Subtle and stylish is the key. The thickness and colour of the eyeliner are designed according to the shape, size and colour of your eyes.
Erabelle wants you to have a stress-free eyeliner embroidery experience. Before the procedure begins, topical anaesthetic cream is applied to for a pain-free and comfortable experience. Micro-pigments are embedded to the topmost layer of the skin using a soft shading technique with a German-made micropen that allows for precise and consistent applications. The result is a sophisticated look that you'll love! 
You get to notice the transformation in person too! Your artist will show photos of before and after the eyeliner embroidery - revealing the more defined you!
Erabelle. Multiple locations islandwide.