F&B
8 Award-Winning Restaurants to Try in Singapore
Published Date
: 24 Jul 2019 10:00

From French to Chinese cuisine, indulge in the gourmet dishes offered at these award-winning Restaurants in Singapore.
Singapore is known for being a melting pot of various cultures. The local Singaporean fine dining scene encompasses a wide variety of cuisines from French gourmet cuisine to Peranakan fine dining. We bring together a list of 8 award-winning restaurants in Singapore.
1. Odette - Modern French Cuisine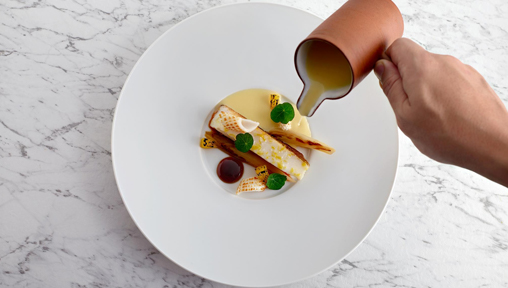 Serving up the finest of modern French cuisine, Odette is the internationally recognised gourmet restaurant that you have to visit when in Singapore. Award-winning French Chef Julien Royer sources the highest quality products from specialist artisan producers across the world – from Europe to Asia and Australia. Don't miss out on the Kampot pepper-crusted pigeon dish from this award-winning restaurant in Singapore that has clinched two Michelin-Stars and is currently ranked number 18 on World's 50 Best Restaurants.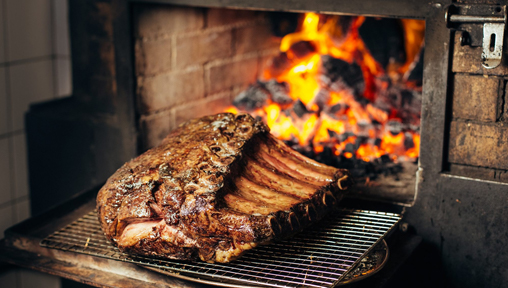 Who says barbecue can't be gourmet? Savour Michelin-Star quality meats expertly cooked by grill masters Chef Dave Pynt and Chef Jake Kellie. You have to give their Steak Frites a try! Not just red meats, Chef Dave and Chef Jake takes delicate seafood like langoustines and fire them up on the grill for a satisfying dish that does not take away from the sweetness of the seafood.
3. Les Amis - Classic French Cuisine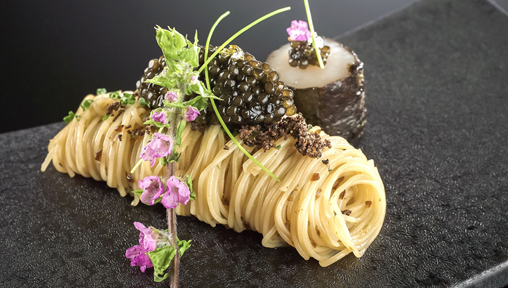 Go back to the roots of authentic French cuisine with Michelin-Star Les Amis. Les Amis celebrates the classics with traditional French techniques and dishes. It has been touted as Singapore's gateway to Paris for its fierce dedication to authentic French cuisine.
4. Shisen Hanten - Sichuan Style Cuisine
Despite its Japanese name and plating, Michelin-Star Shisen Hanten is actually known for its Sichuan style gourmet dishes. Combining the finesse of Japanese aesthetics with the bold flavours of Sichuan food, Shisen Hanten is the Japanese interpretation of Sichuan fine dining. With spice levels clearly labelled, be rest assured that even those unable to take the heat of Sichuan cuisine can safely navigate the extensive menu to pick dishes suitable for their taste.
5. Shoukouwa - World-Class Edomae Sushi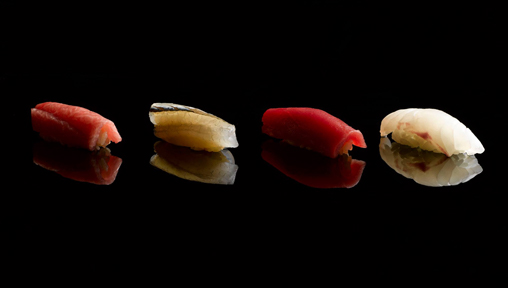 Made with fresh seafood flown daily from Tokyo's famed Toyosu Market, Shoukouwa's Edomae Sushi is a treat for sushi lovers. Sushi master chefs expertly craft the finest sushi with just the right proportion of rice to fish for the perfect pieces of sushi. The deceivingly simple sushi is elevated to fine dining heights at Michelin-Star Shoukouwa.
6. Candlenut- Fine Dining Peranakan Cuisine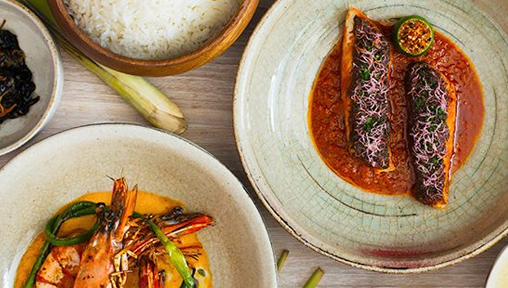 The world's first Michelin-star Peranakan restaurant, Candlenut puts a modern spin on traditional Peranakan dishes while preserving the authenticity of Straits Chinese cuisine. If you're a fan of curry, you must try their signature curry dishes, the "Yeye" White Chicken Curry and the Blue Swimmer Crab Curry.
7. Braci- Italian Cuisine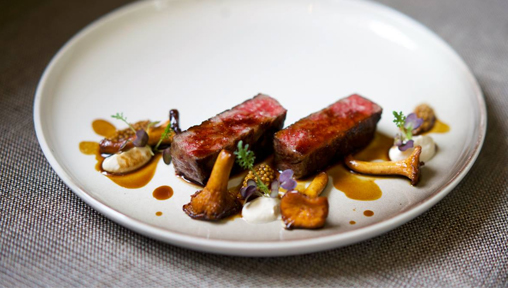 Expect exciting, contemporary twists on Italian fine dining at Michelin-Star Braci. Inspired by the age-old tradition of cooking over charcoal, Braci uses the Josper oven and Shichirin grill to impart the smokiness that cooking over charcoal brings. Do not miss out on the Braci rooftop bar where you get to enjoy classic cocktails while enjoying the amazing skyline of Singapore. 
8. Lei Garden - Cantonese Style Fine Dining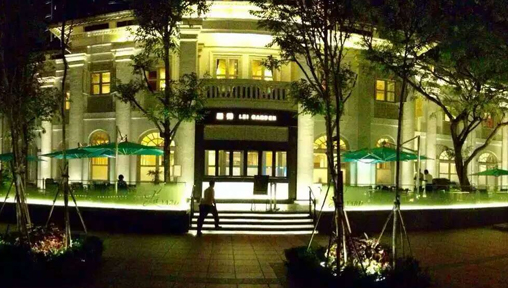 Originating from Hong Kong, Lei Garden brings traditional Cantonese style dishes popular in Hong Kong to a whole new level. Lei Garden elevates Cantonese style dishes to Michelin-Star level by paying close attention to the smallest of details and offering unique tasting menus.