F&B
The World's 50 Best Restaurants 2019 Announced
Published Date
: 25 Jun 2019 22:00

The World's 50 Best Restaurants award ceremony was held in Singapore on 25 June 2019 at Marina Bay Sands
Celebrating the world's diverse and innovative gastronomy, the 18th annual edition of The World's 50 Best Restaurants award ceremony was held in Singapore. The top 50 restaurants in the global ranking were announced at the iconic Marina Bay Sands on 25 June 2019.
Ahead of the ceremony, the awards came under much controversy following a decision that previously held #1 spots would no longer be eligible to be a part of the list.
Just last week, the 51-120 extended list for 2019 was announced which featured crowd favourites including Indian Accent in New Delhi and Nobelhart & Schmutzig in Berlin. The list also featured a number of restaurants led by female chefs such as Core by Clare Smyth in London and Pim Techamuanvivit's Nahm in Bangkok.
This year's event saw 26 countries across five continents honoured with a place on the list, which culminated with the announcement of a new No.1, as Chef Mauro Colagreco took to the stage to collect the double honours for his restaurant, Mirazur, in Menton, France, as The World's Best Restaurant 2019 and The Best Restaurant in Europe 2019.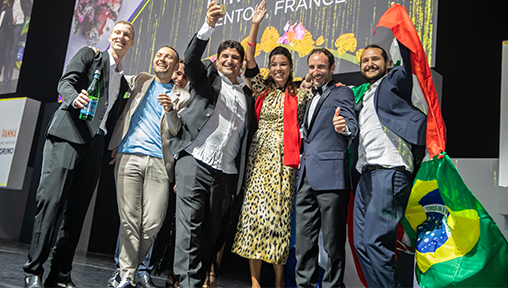 The World's 50 Best Restaurants 2019
1. Mirazur, Menton, France
2. Noma, Copenhagen, Denmark
3. Asador Etxebarri, Axpe, Spain
4. Gaggan, Bangkok, Thailand
5. Geranium, Copenhagen, Denmark
6. Central, Lima, Peru
7. Mugaritz, San Sebastian, Spain
8. Arpege, Paris, France​​​​​​​
9. Disfrutar, Barcelona, Spain​​​​​​​
10. Maido, Lima, Peru​​​​​​​
11. Den, Tokyo, Japan (also winner of The Art of Hospitality Award)
12. Pujol, Mexico City, Mexico​​​​​​​
13. White Rabbit, Moscow, Russia
14. Azurmendi, Larrabetzu, Spain (also winner of Highest Climber Award)
15. Septime, Paris, France​​​​​​​
16. Alain Ducasse au Plaza Athénée, Paris, France
17. Steirereck, Vienna, Austria
18. Odette, Singapore
19. Twins Garden, Moscow, Russia
20. Tickets, Barcelona, Spain
21. Frantzén, Stockholm, Sweden
22. Narisawa, Tokyo, Japan
23. Cosme, New York, USA
24. Quintonil, Mexico City, Mexico
25. Alléno Paris au Pavillon Ledoyen, Paris, France
26. Boragó, Santiago, Chile
27. The Clove Club, London, UK
28. Blue Hill at Stone Barns, Pocantico Hills, USA
29. Piazza Duomo, Alba, Italy
30. Elkano, Getaria, Spain
31. Le Calandre, Rubano, Italy
32. Nerua, Bilbao, Spain
33. Lyle's, London, UK
34. Don Julio, Buenos Aires, Argentina
35. Atelier Crenn, San Francisco, USA
36. Le Bernardin, New York, USA
37. Alinea, Chicago, USA
38. Hiša Franko, Kobarid, Slovenia
39. A Casa do Porco, Sau Paulo, Brazil
40. Restaurant Tim Raue, Berlin, Germany
41. The Chairman, Hong Kong
42. Belcanto, Lisbon, Portugal
43. Hof Van Cleve, Kruishoutem, Belgium
44. The Test Kitchen, Cape Town, South Africa
45. Suhring, Bangkok, Thailand
46. De Librije, Zwolle, Netherlands
47. Benu, San Francisco, USA
48. Ultraviolet, Shanghai, China
49. Leo, Bogotá, Colombia
50. Schloss Schauenstein, Fürstenau, Switzerland (also winner of The Sustainable Restaurant Award)
Other notable awards included:
World's Best Female Chef Award 2019
Daniela Soto-Innes from Cosme and Atla, New York, USA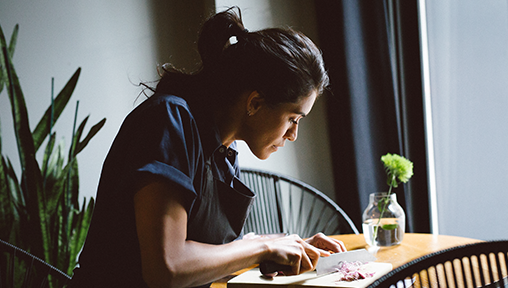 American Express Icon Award 2019
José Andrés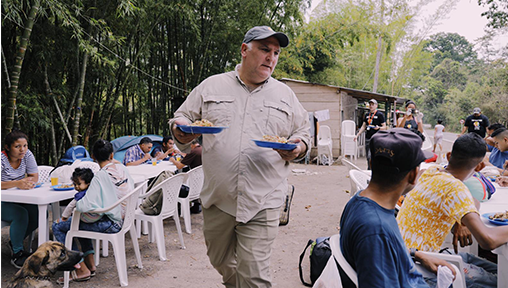 Miele One To Watch 2019
Lido 84 in Gardone Riviera, Italy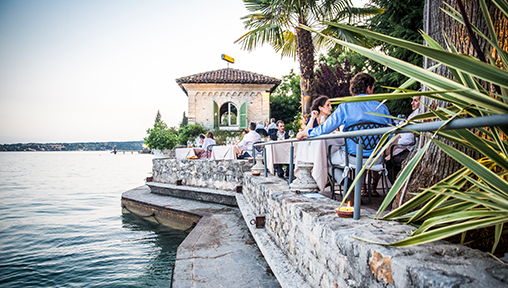 The World's Best Pastry Chef Award, sponsored by Sosa 2019
Jessica Préalpato from Alain Ducasse au Plaza Athénée