Are you stressing over that perfect Christmas meal? Let these places do all the fussing and fretting over the ovens for you and make your life easier by providing you with the table centrepiece - the turkey, of course!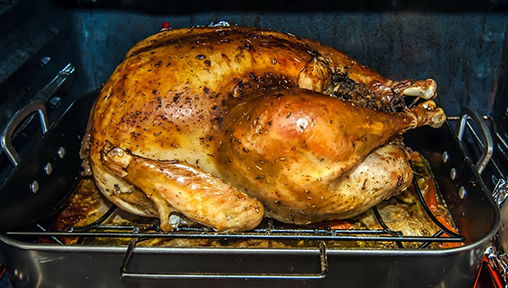 Sasha's Fine Foods sources and sells high quality, clean and tasty foods from around the world. Sasha personally visits every farm and supplier before selling their products so that you can have complete confidence in the food on your plate. Everything is free from growth hormones and antibiotics.
KellyBronze Free Range English Whole Turkeys are one of many products Sasha has carefully selected. This year she was delighted to exclusively secure this famous KellyBronze turkey once again. These turkeys come in a beautiful presentation box, complete with easy cooking instructions and a KellyBronze turkey thermometer. These world-renowned birds are endorsed by Gordon Ramsay and Jamie Oliver, who has said that "KellyBronze turkeys are the best of the best, the most joyful treat. Christmas wouldn't be Christmas without a KellyBronze turkey!"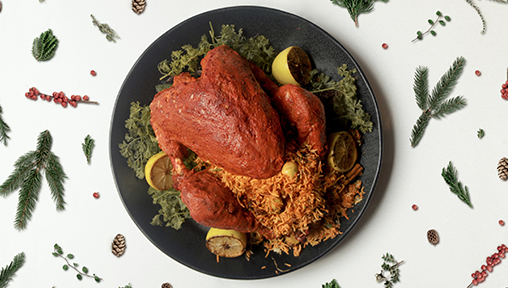 Rethink the classics this holiday season with Rang Mahal's Tandoori Turkey rubbed down with an assortment of 26 fragrant spices and slow-roasted in a traditional tandoor; or go for the Tandoori Stuffed Turkey which is stuffed with tehri, made with fragrant basmati rice, quail egg and baby potatoes. Both turkeys are served with a sweet and tangy organic manuka honey makhni sauce and can feed 6 to 8 people.
Contact: (+65) 6333 1788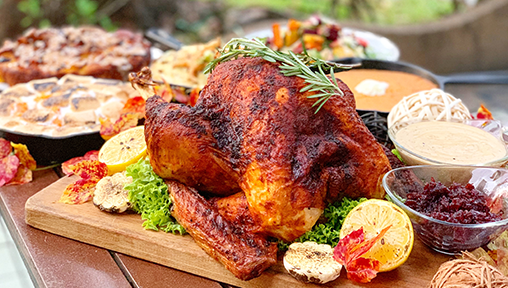 The Beast is offering a Turkey Takeout Menu which features a Traditional Whole Roasted Turkey (3.6 - 4.5kg) with cajun dry rub, classic herb stuffing, traditional house-made gravy and cranberry relish, as well as a Roasted Buffalo Turkey (3.6 - 4.5kg) with signature buffalo rub, classic herb stuffing, traditional house-made gravy and buffalo sauce. Complement the turkeys with sides such as Freshly-Baked Cornbread, Three Cheese Potato Gratin or Sweet Potato Casserole with Marshmallows. End the feast with freshly baked homemade desserts such as Bourbon Pecan Pie and Peach Cobbler.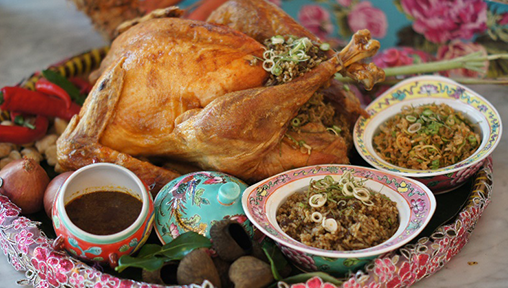 A returning favourite from last year's festive takeaway at The Peranakan is the Christmas Roast Turkey with Nasi Buah Keluak Stuffing or Nasi Ulam Stuffing. A delicious centrepiece that will shine at any party table, this Christmas Turkey is bathed in a marinade of typical Peranakan herbs and spices such as chillies, ginger and lemongrass before a long, slow-roast in the oven. Each turkey is also stuffed with a choice of fragrant Jasmine rice fillings – choose from The Peranakan's renowned buah keluak paste generously stirred through white rice, or our true blue Nasi Ulam made with finely chopped herbs and vegetables.
Contact: (+65) 6262 4728 or email friends@theperanakan.com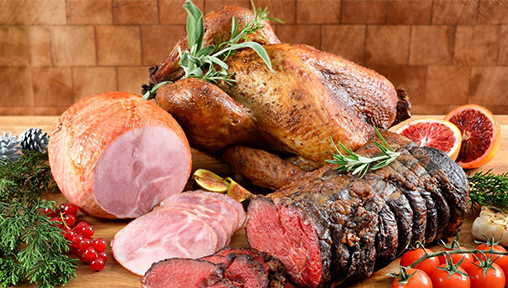 Image Source: Ryan's Grocery Facebook
Ryan's Grocery is offering organic and gluten-free Christmas specials. The organic Classic Roast Turkey (4.5kg) has been imported from the USA and comes from the Diestel Turkey Ranch. You can also get the Roast Turkey with Chestnut stuffing (6kg). The turkeys come accompanied with Ryan's Cranberry sauce. Besides turkeys, the grocery also sells Roast Free-Range Borrowdale Pork Collar, Honey Baked Ham and Organic Roast Beef. These are all roasted and sent to you chilled. All you have to do is reheat them!