Tarot Mamta from TarotinSingapore has her June tarot card readings ready for you. The mystic pairing of sun signs and tarot cards will give you a sneak peek of what's in store for you this month; let the intuition of the tarot cards draw you in and show you the way.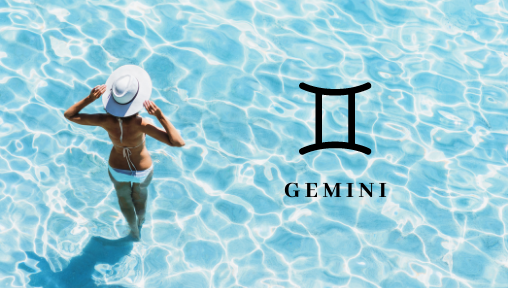 Like many, you might find that your life would have slowed down a bit due to the pandemic. Even if it feels like an end of a chapter, June will bring a lot more for you this month. Seize the moment to leverage all that you've accomplished, then take things to the next level. Twin stars, the month will promise potential but yes, you will need to be patient to see it unfold.
 
Career: There won't be another eclipse like this one for nearly a decade, and if you want to maximize its powers, you have to toot your own horn. Take ownership of your talent and let an influential person know what you would love to get involved in next. Under these potent—and candid—moonbeams, a little self-promotion can take you a long way.
 
Love: June will serve as a romantic wake up call for you, dear Twin stars. If you are unsure of a relationship, your stars or your circumstances will take care of things for you. If committed, you will begin to assess your relationship in an effort to see how it can evolve into something that can last the test of time and defining terms.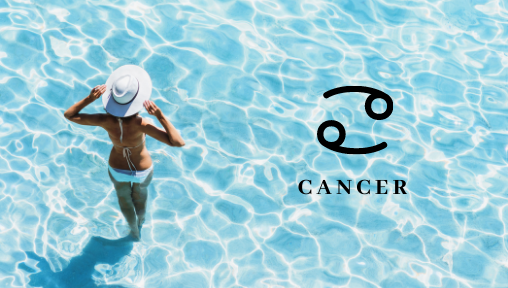 June is going to be a busy month and it will have you wearing many hats and juggling a lot of tasks. You will need to be extremely attentive to your work and relationships. You may face some stress and challenges if you are not alert or aware of what you say and do. You will also need to be careful about making any hasty decisions this June, use your trusted friends as your sounding board if you are in the need of a second opinion or a voice of reason.
Career: Be as clear, crystal clear as you can be with your instructions and your communication this month. Drop the guesswork and spell things out if need be via emails, texts or conversations. Maybe it's time to call a zoom meeting to get everyone aligned around rules, responsibilities and deliverables.
Love: The dark and the less favoured side, we all have aspects that are well hidden and masked. But if you do find someone you can negotiate your differences with transparent honesty and with whom you are comfortable sharing your vulnerable side, then you have a keeper.
In endings are hidden new beginnings, June will have a very philosophical note to it. You will need to actively choose to end a few things or to pull the plug on a few situations that may not be working for you. Though there might be a few things to mourn, there's also a reason to celebrate. Focus on what will become available once you take that difficult but necessary last step. At the end of the month, you will be thankful that you took the rate of tough love.
 
Career: Use your creative energy to find solutions, think out of the box and you will be inspiring your team to follow in your footsteps. New business opportunities could pop up, perhaps from faraway sources.
Love: You and your partner might seem very different, but deep down both want similar things: a companion who inspires absolute, unshakeable trust with a money-back guarantee. If you are able to offer it, you will surely receive it, be the change you want to see in your partner. Marital bliss will surely follow suit.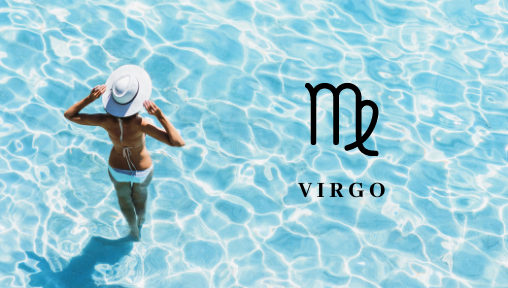 You might take up retail therapy as a mean to take out all your frustrations and your anxiety, this month. Going shopping online or offline will be addictive and things might spiral out of hand. Personal grooming will be on your mind,  a small fortune may be spent on enhancing the way you look. When you do go shopping, try not to charge your credit cards, use cash as far as possible.
 
Career: Work might feel boring and might feel a bit lacklustre, it might feel a bit routine and virtually meeting your coworkers might leave you feeling a bit lonely. You may spend your time at work in discontent due to the rut of regular activities.
   
Love: It's time to grow up, say sorry especially if you understand your mistake. You have a good relationship, it might just take a little effort from both to keep it going. The power of touch can heal anything between you, too. If single, you will be tempted to hook up with an ex, this might result in a booty call at best.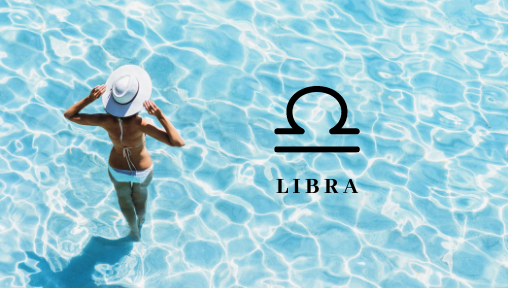 In order to make your landscape peaceful and presentable, you will need to do weed it and cut the hedges, regularly. Spring cleaning of both your interior and your exterior is on the cards for you, dear Librans. This month has all the possibilities to help you make smart, sensible lifestyle choices. Whether you want to save money, boost your energy or learn a new skill, you'll get much further taking incremental steps.
Career: It might be a challenge to keep your spirits high at work, you might feel that things are getting delayed or that you might be losing projects or clients. But in no time you will bounce back and find the perfect platform to spread your wings and soar even higher.
Love: Relationships will bring out your spiritual sides- you will enjoy couples meditation, yoga or healing, this will help you bond in new ways. If single, you might be attracted to married people, make sure you know what you are getting into.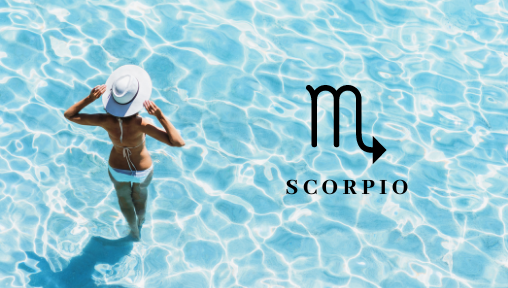 You will be equipped with the data, the plan and the lucky stars to give you a shot of adrenaline to your goals and ambitions. In your haste to blast ahead, you might have overlooked certain details that may prove critical once this thing does take off. Revisit and evaluate the roadblocks, this month will find you ready, willing and able to get down to business—and you're going to be seen and appreciated while you're at it. There's money to be made through many sources, and you will enjoy improved finances for the next couple of months.
Career: If you are considering getting into a partnership or looking into hiring new talent, it would help to have a trial run. Work on a project or freelance a gig together to get a clearer idea to see if both of you are ideally suited. If you are looking for a new job, you will get some positive news by mid-June.
 
Love: You might be expecting a new relationship to move too fast, figuring each out might take longer and would need a lot more effort from both of you. You may be coming off as too needy or impatient to your partner. If married, keep things light and make some room for child-like, mindless fun.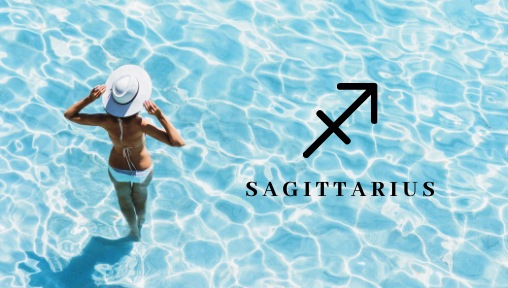 On one hand, you seem to want to enjoy the rewards of risks and on the other hand, you seem to be want to hold on to the familiar. This internal tug-a-war between extremes will be the main energy for the month of June. Without risk, there's no reward. You might immerse yourself in studying a new subject or launching an independent business venture. Where will your dreams take you? It depends on how far you're willing to reach. Remember that self-sufficiency is key.
Career: When it comes to your career, remember that there are no magic beans, don't expect to reach new heights overnight. Adjust your timeline, set practical goals and go out to achieve them.
Love: Your single and available status can be challenged this month, friends with benefits can land you in to an emotional trap. Whether you follow your curiosity about a new person or try something wildly different with a long-time partner, bring back the excitement into the relationship by any means possible.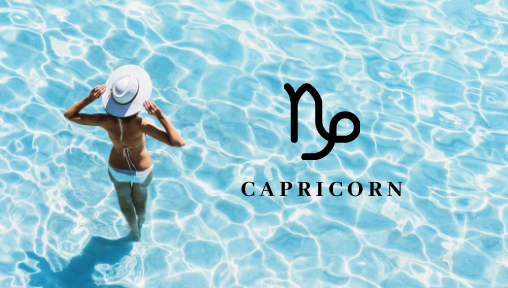 The pandemic might have got you feeling the blues, your need for certainty and the security might have you at your wit's end. If your life has gotten messy, distracted or overcommitted, this is your month to turn the tides. Tune in and find out what makes you settled? Pay attention to what your emotions and your moods are trying to communicate, your silence will have your answers. Look into details all around, key items could slip through the cracks, especially if you're juggling a lot.
Career: You might be presented with an opportunity to take up a key leadership role in your organisation. Your first task would be to weed out slackers and make the team leaner and meaner. If this is the case, don't feel guilty, at the end of the day your business would benefit.
Love: In a committed relationship, both of you cherish security, this will take your partnership to new heights. Similar to parents and partners: you both express love by nagging, fussing and feeding. And it works. So, if it ain't broken, don't fix it.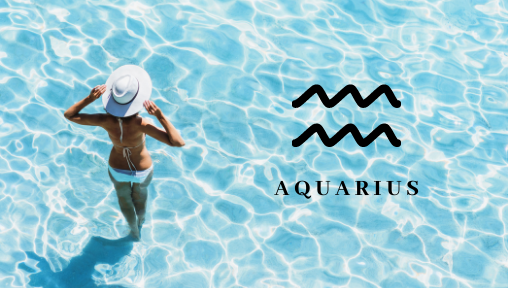 This Month, superficiality will bore you and you might feel a bit disconnected from things and your place and purpose in the universe. Get the facts before you react, whether you are feeling unsure about the future or your next move, take a day to soul-search instead of making binding decisions. Seek counsel from wise trusted friends or family. Embrace the power and the wisdom of the group without losing authority and autonomy in the process.
Career: All the WFH that is required from you seems to be getting to you, try to be a bit more protective about your time and space. Try to have some hours that will work for you and don't be on call 24/7. This June, females will help you with career progression. A work opportunity related to interior decor, hospitality or children could also arise. Keep an open mind!
Love: You might feel fatally attracted to someone that's completely not right for you, as you try to resist, take heart as you might feel the feelings fade towards the end of the month. If married, you will need to reconnect in a new way and rediscover each other.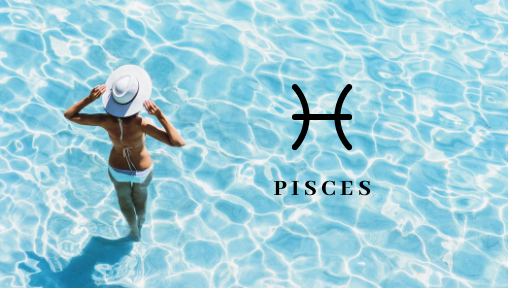 June will prove to be a bit of a wild card, dear Pisces you will need to be both mindful and watchful on how you treat people who are close to you. At times, people do have your best interests at heart but aren't equipped to say it in an effective manner. Think before you express your views and opinions, don't be too blunt you might regret it later.
Career: Connect with your team, understand what makes them tick and how it can help improve productivity as a team. You will find yourself bonding with others over shared interests and that can open a lot of ways to work better and faster.
Love: Do you feel like being in a commitment is similar to be being trapped? Are you fighting for an open relationship or do you feel like you are avoiding adulting? Move to the next stage only if you are very sure that you want to. If married, you can work together to make the magical happen in everyday life.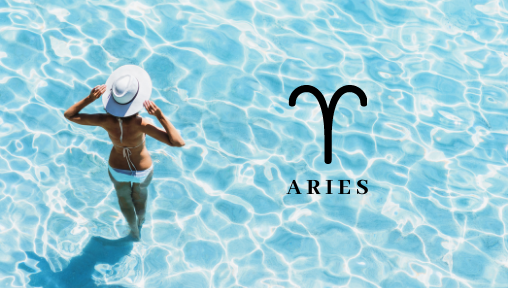 If you have been planning, plotting or simply chasing your dreams for the past few months, this June will make you use both your experience and the learnings from your past. You will need to be selective about whom you share your secrets and your fears. Speaking to someone will help you ease your worries and present a fresh perspective on the issues you are dealing with. Communicate openly, or air your shameful skeletons otherwise you will be overthinking and overanalysing with no solutions in sight.
Career: This June, you will have a lot on your plate, you may not realise it but you have been overworked. You may be asked to take on a new project but make sure that you are able to finish the task at hand before you make room for more.
Love: Are you stuck in a situation-ship and struggling to find your way or your feelings through it? June will bring much-needed clarity and give you the opportunity to start getting a grip on what you do want from your love life.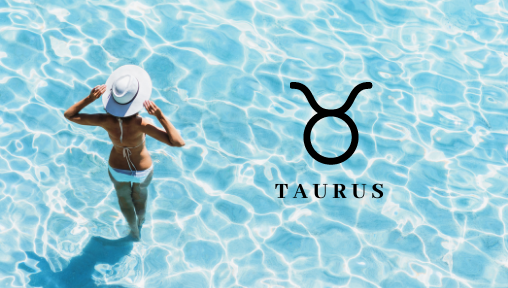 This is your sign from the universe, to work overtime on making your dreams come true. If you really want to give yourself a winning shot at your idea, don't give up on yourself or allow any negativity to get you down. You will need to put in a little bit of extra effort but your desires will be within your reach. This June may be a difficult time for you; don't forget to pat yourself on the back, you have come a long way.
Career: Blowing your horn is definitely the need of the hour for your career. You might be lost in the background or maybe your seniors don't really value your contributions. Take ownership of your talent and let your team know your work, a little self-promotion can take you a long way.
Love: It's time to fall in love with your partner, again. Your stars are mischievously aligned to see the romantic side of your partner. If single, you may feel extremely drawn to older colleagues, work partners or business associates.
For personalised Tarot Card Readings or Tarot Card Lessons, WhatsApp Tarot Mamta at (+65) 9749 9287.