F&B
The World's 50 Best Bars 2023: Barcelona's Sips Named The No.1 Best Bar
Published Date
: 17 Oct 2023 23:47

Sips From Barcelona Wins The Number One Spot in The World's 50 Best Bars 2023
Sips from Barcelona bags the number one spot at The World's 50 Best Bars in Singapore. Double Chicken Please from New York and Handshake Speakeasy in Mexico City ranked number two and three respectively. 
New entries from Asia included Sago House from Singapore, Mahaniyom Cocktail Bar from Bangkok, and Zest from Seoul. Re-entries featured Atlas from Singapore, The SG Club in Tokyo and Panda & Sons from Edinburgh.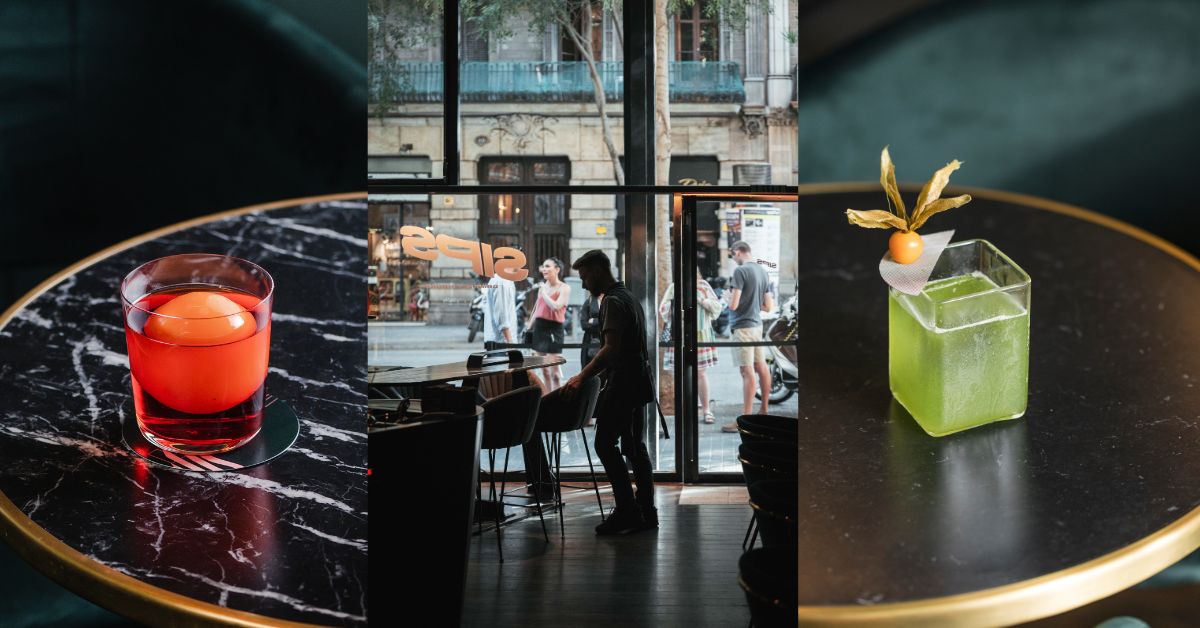 But that's not all, here's the list of special awards given out to recognise bartenders, bar owners and brands at the forefront of the international cocktail scene.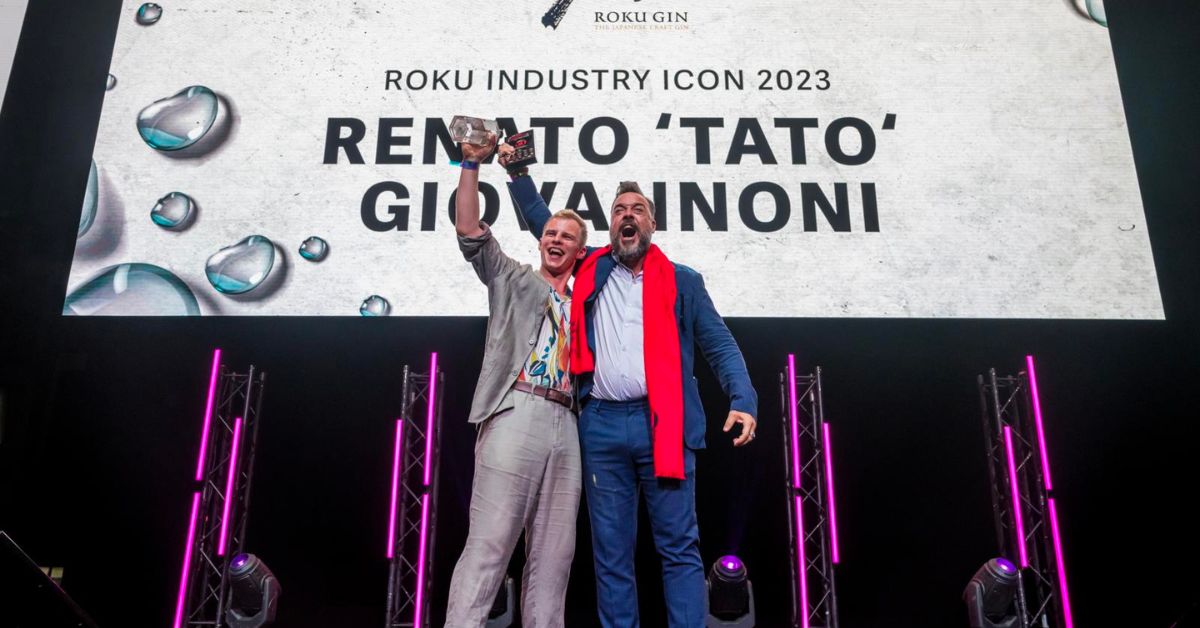 Renato Giovannoni is the embodiment of the modern international bartender. In 2019, he spent roughly 40 weeks abroad, travelling between pop-ups, guest shifts and masterclasses, taking his brand of drinks craft to five continents. 
Back in Cartagena's historical centre, Alquímico (the bar) is located in a stunning, once decrepit mansion building. The ground floor is the heart of the operation, a high-energy spot with loud music, mucho dancing and a great, progressive cocktail list, showcasing the country's biological diversity and flavour potential. One floor above, international classics are given a Colombian twist. If fresh air is what you need, there's a great rooftop too, with yet another unique drinks list.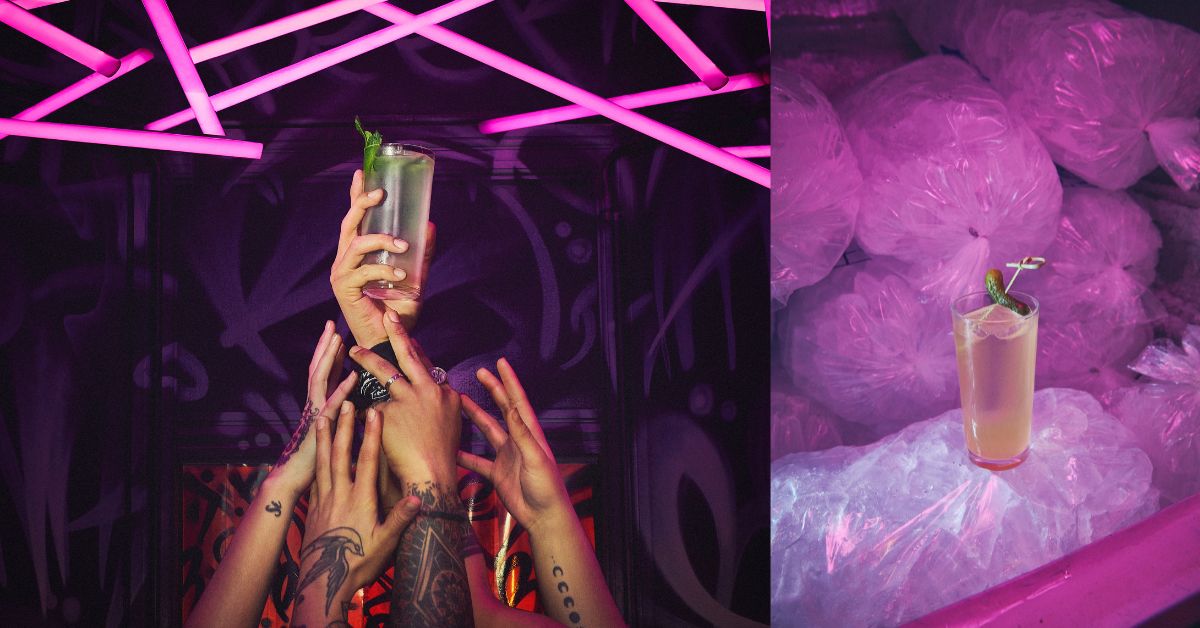 A pint-sized spot in the über-trendy Palermo Soho barrio of Buenos Aires, Tres Monos (three monkeys) has been the talk of the town thanks to its punk attitude and neon fetish fused with warm porteño hospitality since its 2019 opening. With just 10 barside seats but plenty of curbside space, bartenders and co-owners Sebastián Atienza and Charly Aguinsky please punters with well-priced classics, a generous selection of hard-to-find-in-Argentina spirits and plenty of seasonal innovation. 
Located close to the city centre of Athens, the building used to host an art gallery and has an industrial look and feel with natural materials, incredible high ceilings and a beautiful tree-festooned garden. Line draws its inspiration from the dynamic and natural journey of fermentation, the seasonality of produce, the concept of sustainability and the synergy with small Greek producers.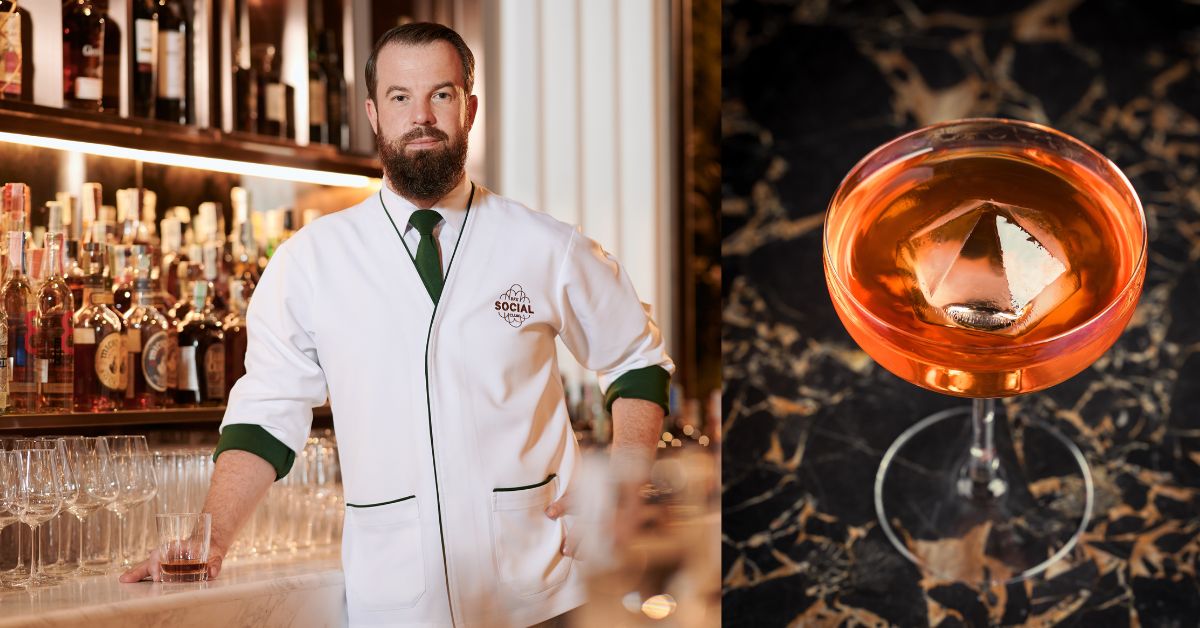 Inspired by the parallels of Buenos Aires and Bangkok, BKK Social Club, in the Four Seasons at Chao Phraya River, is helmed by industry veteran Philip Bischoff, previously of Manhattan in Singapore. The focus here is on glitz, glamour and good times, set in garden-like surrounds in which plants tumble from chandeliers and semi-outdoor courtyards provide a space to enjoy a cigar.
It has quickly become Australia's most famous cocktail bar, and at nearly four years into its life, Maybe Sammy continues to set the pace for cocktail bars in the country. Despite personnel changes, the team is packed full of personality, overseen by the charismatic and outgoing Martin Hudak and ably led by Sarah Proietti and Paolo Maffietti, and is known for its lively and entertaining approach to hospitality.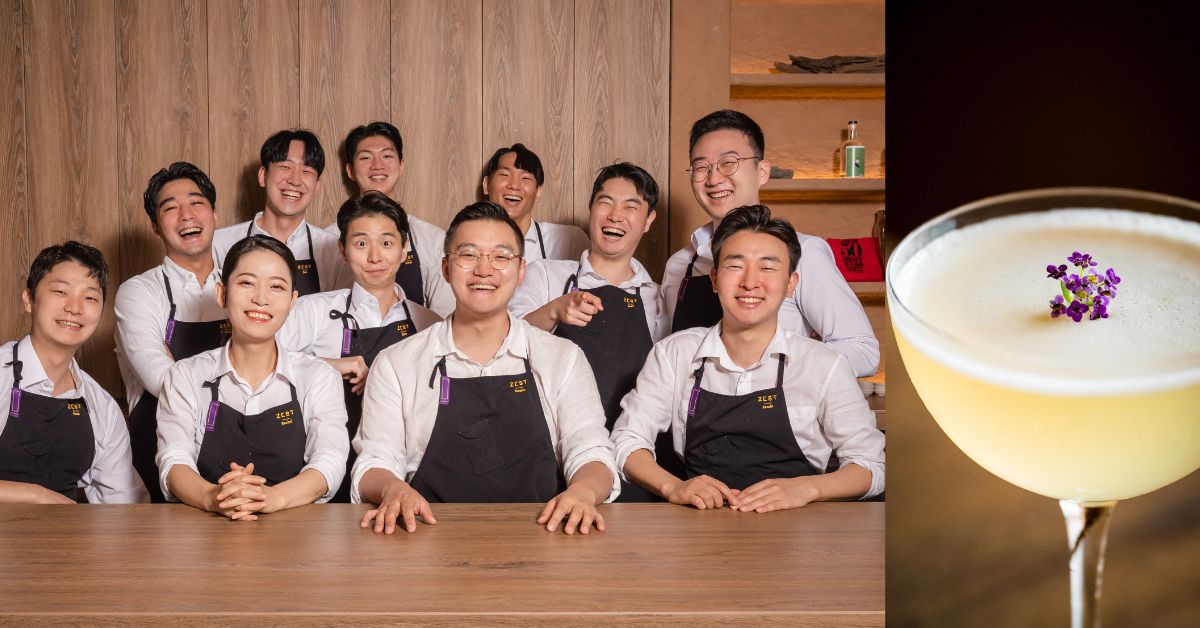 Sustainability-forward Zest is helmed by Demie Kim – formerly of Alice in Cheongdam – along with fellow Korean bartending stalwarts Sean Woo, Jisu Park and Noah Kwon. The bar is a culmination of all things Korean, from ingredients to its minimalist decor that features a bar with no bottles on display, but a prep lab for the cocktail curious to observe.
Inspired by the grandeur of the bar's 1920s-themed décor, the American Bar menu at Gleneagles is a nod towards the popularity of the era's pocket encyclopaedias or Observer Books as they were known. All eighteen beverages are dedicated to a sole botanical berry.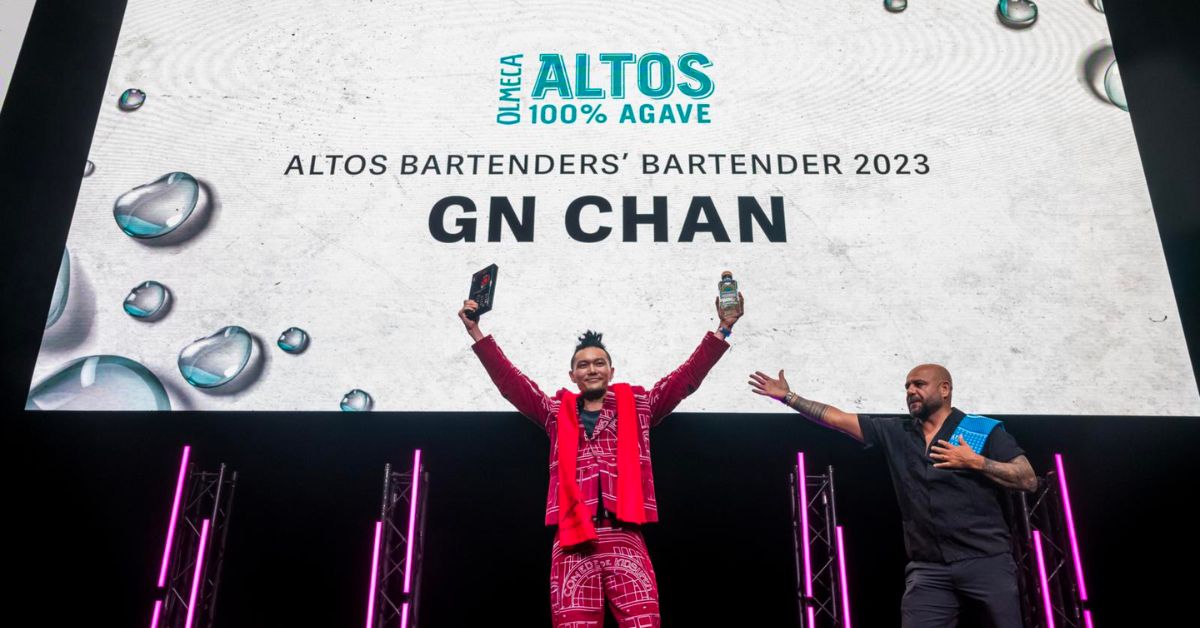 The co-creator of Double Chicken Please oversees a dual-space cocktail bar that also operates as a design studio in New York's Lower East Side – and has earned the respect of the bartending world in the process. GN Chan, newly crowned winner of the Altos Bartenders' Bartender Award, talks to Kat Odell about freedom, magic and car breakdowns.
Stockholm restaurant and bar Röda Huset, or The Red House, is indeed located in a red building, spanning three floors in an urban setting. Renowned bartender Hampus Thunholm is in charge of the ingredient-led cocktails, which showcase an array of Swedish produce such as elderberries and local plums. Cocktails are presented on a map, further highlighting the provenance of their ingredients.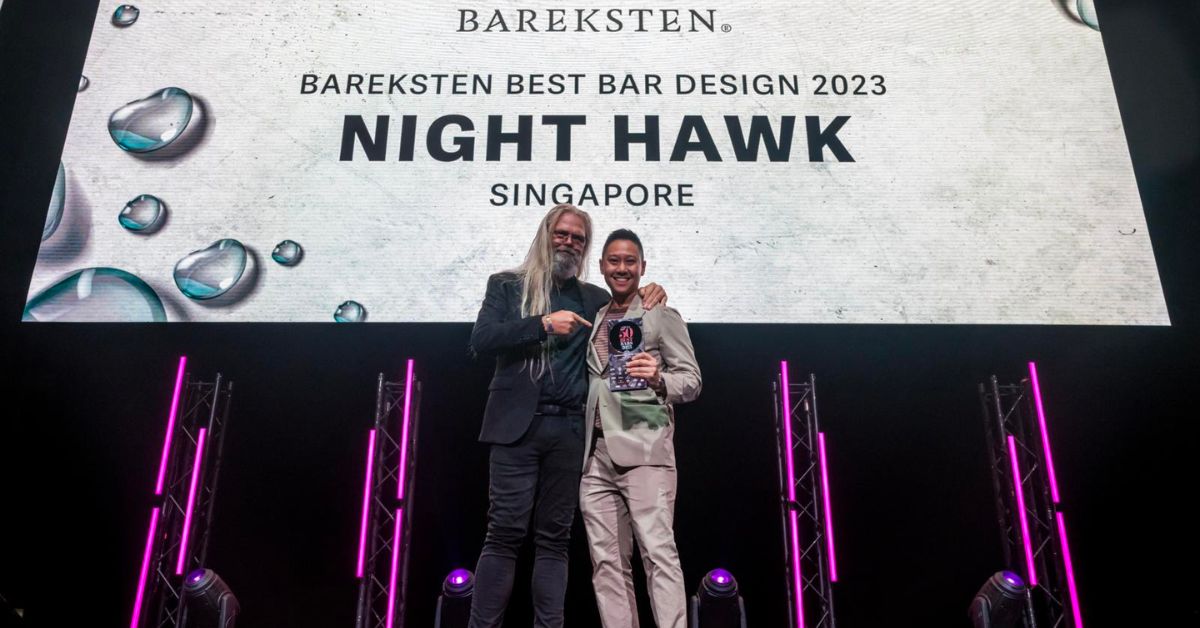 A one of a kind cocktail bar, Night Hawk strives to be an unpretentious hospitable haven of futuristic nostalgia; inspired by the emotion of 'urban alienation' invoked by Edward Hopper's mid-century masterpiece "Nighthawks". 
The Best Bar in The Middle East and Africa 2023 - Mimi Kakushi, Dubai
Step into an oriental age that danced to the beat of its own drum. Back when jazz was swinging into 1920s Osaka, bringing modern art and western fashions with it. The result? A culture clash to challenge traditional values and ignite a new golden era, not seen before or since.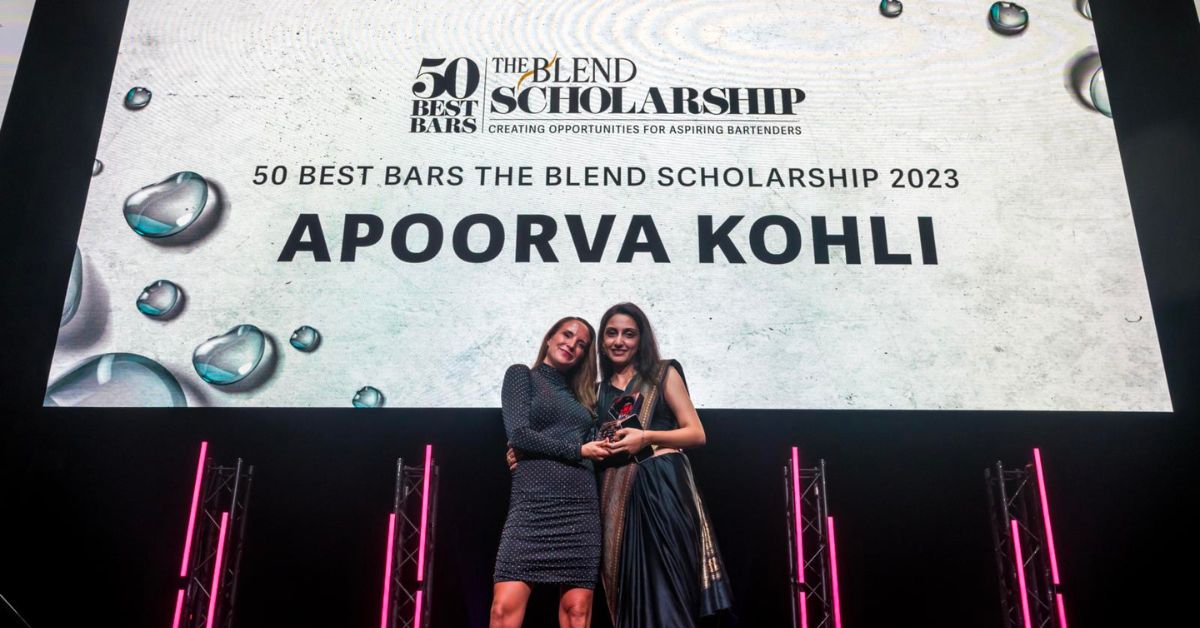 From over 600 applicants to just three, Apoorva Kohli, is the winner of 50 Best Bars The Blend Scholarship 2023. She wins a once-in-a-lifetime opportunity to intern at world-leading cocktail establishments Alquímico, in Cartagena, and Sips, in Barcelona. 
With its world-class cocktail list, beautiful food and warm Greek hospitality, The Clumsies is the bar you wish was in your neighbourhood. The central Athens all-day bar has the ability to flow effortlessly from a cosy daytime spot to a quiet night-time haunt to a full-blown party. 
Gabriela Leon and Alonso Palomino opened the place with sustainability in mind, so in addition to working with regional farmers and fishers to source fresh local seafood and produce, oftentimes kitchen ingredients are repurposed for the bar, and vice versa, to keep waste to a minimum.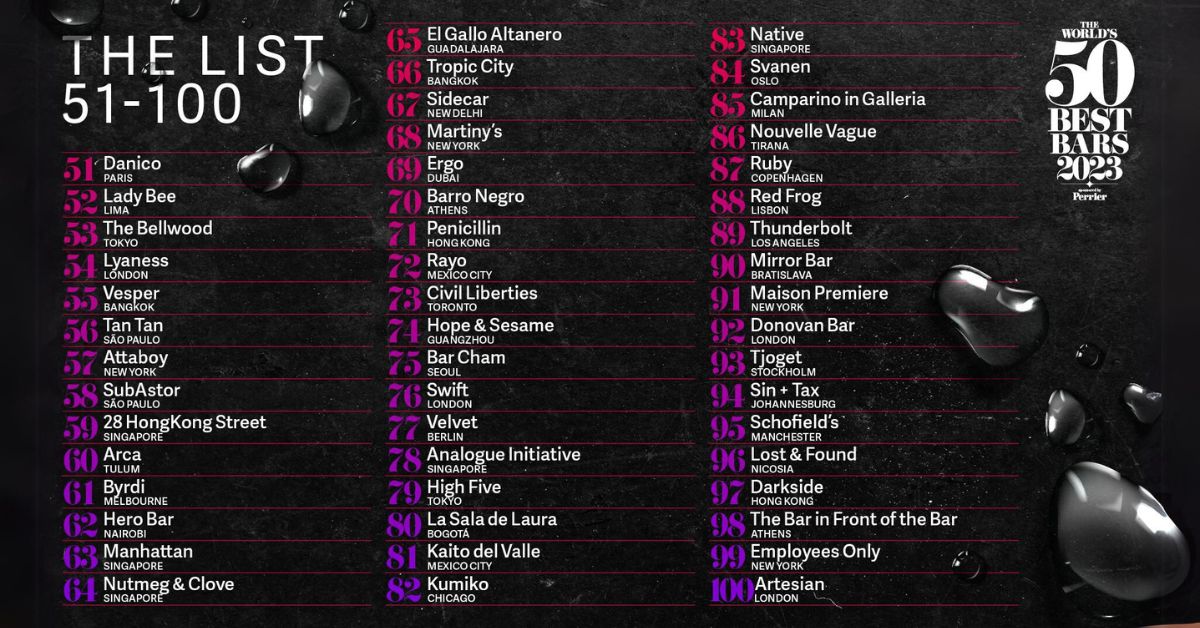 The 51-100 List in Numbers
The 51-100 list includes bars spanning 34 different cities across the world
There are 14 new entries on the list, with 3 cities featuring for the first time: Tulum, Guadalajara and Tirana
USA leads the list with six bars across New York, Chicago and Los Angeles
UK leads in Europe with five bars out of a total of 17 across the continent
Albania sees its first ever entry in Nouvelle Vague from Tirana
The list includes 14 bars in Asia, five of which are in Singapore
The World's 50 Best Bars 2023 will see the prestigious awards event leave Europe for the first time as it continues its mission to spotlight the world's great cocktail cities. Now in its 15th annual edition, this marks another important milestone for the awards as it continues to recognise the achievements of the past year and celebrate the outstanding accomplishments of the global bar community. The extended 51-100 list strives to showcase a wider selection of the most excellent bars and destinations around the world. 
William Drew, Director of Content, 50 Best, says: "When we launched the extended list of The World's 50 Best Bars our intention was to shine a light on an even greater cross-section of the most exceptional destinations for cocktail lovers. Now, in its seventh year, we are delighted to recognise the remarkable hospitality experiences offered by these establishments across 34 incredible cities. As we once again take to the road, leaving Europe for the first time in our history to celebrate the greatest cocktail bars in the world in the iconic city of Singapore, we extend our warmest congratulations to each and every one of the superb teams whose bars have been named on the list."
Singapore Comes Out on Top in Asia (51 - 100 List) 
Singapore has 5 bars on the list out of a total of 14 across Asia. 28 HongKong Street leads at No.59, followed by Manhattan at No.63, Nutmeg & Clove at No.64, Analogue Initiative at No.78 and Native at No.83. Hong Kong's Penicillin (No.71) and DarkSide (No.97) are joined by Hope & Sesame (No.74) in Guangzhou. Japan and Thailand have two bars apiece: Tokyo's The Bellwood is at No.53 and High Five at No.79 alongside Bangkok's Vesper (No.55) and Tropic City (No.66). New Delhi's Sidecar is at No.67 while Seoul makes a triumphant return with new entry Bar Cham at No.75.
About The World's 50 Best Bars
The World's 50 Best Bars, sponsored by Perrier, provides a definitive list of the world's best drinking venues, voted for by an Academy of over 680 experts worldwide. The World's 50 Best Bars list has been published annually since 2009 and has become the most anticipated ranking for drinks professionals and cocktail aficionados across the world, with the awards the highlight of the bar industry calendar. The list of Asia's 50 Best Bars has been published since 2016, while the list of North America's 50 Best Bars was launched in 2022. William Reed, which owns the 50 Best brand, is entirely responsible for the organisation of the awards, the voting system and the respective lists.