F&B
World's 50 Best Bars 2022: Singapore's Jigger & Pony Named The Best Bar in Asia
Published Date
: 05 Oct 2022 13:52

The World's 50 Best Bars 2022 saw two Singapore icons, Jigger & Pony and Manhattan make the list
World's 50 Best Bars 2022 were unveiled at a live awards ceremony in Barcelona, Catalonia, Spain on Tuesday 4th October. Marking the 14th year of the illustrious list, and the first time it has been revealed outside of London, the awards are a recognition of the bartenders, bar owners and brands at the forefront of the international cocktail scene.
World's 50 Best Bars 2022 - Barcelona's Paradiso is No. 1
The World's 50 Best Bars 2022 features bars from 26 cities and sees Barcelona's Paradiso take the No.1 spot to be named The Best Bar in Europe and The World's Best Bar, sponsored by Perrier. This is the first time this honour has been bestowed on a bar outside of the historic cocktail capitals of New York and London.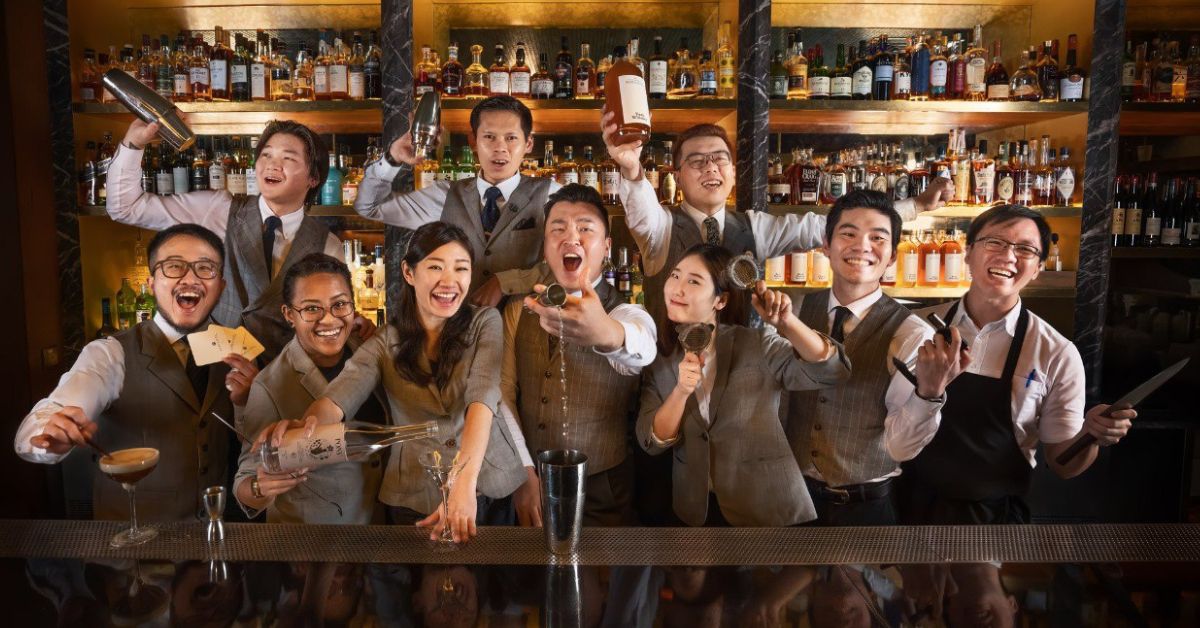 ​Singapore's Jigger & Pony was named The Best Bar in Asia
World's 50 Best Bars 2022 - Singapore Takes The Top Spot in Asia
Singapore, Bangkok and Hong Kong each have two bars on the list, with Singapore's Jigger & Pony (No.12) named The Best Bar in Asia. It is joined by Manhattan at No.33. 
Bangkok boasts new entries BKK Social Club, winner of London Essence Best New Opening at No.14, as well as new entry Tropic City at No.24. Hong Kong's Coa comes in at No.17 alongside new entry Argo at No.28.
Elsewhere, New Delhi's Sidecar, which last year was the first Indian entry since 2010, has risen an impressive 21 places to No.26. Bar Benfiddich in Tokyo is No.48.
World's 50 Best Bars 2022 - Other Firsts Across The World
The 2022 list features bars from 26 cities with 14 new entries spread across Athens, Bangkok, Buenos Aires, Chicago, Dubai, Florence, Hong Kong, Lisbon, London, Naples and New York.
For the first time, bars from Florence, Lisbon and Naples feature in the 50 Best list
Dubai Rules the Middle East and Sydney Shines in Australasia
Dubai has three bars on the list, including Zuma at No.38, named The Best Bar in the Middle East and Africa for the third year in a row. The city also sees Galaxy Bar remain at No.45 and a new entry in the form of Bulgari Bar at No.50.
The Best Bar in Australasia is Maybe Sammy at No.29, one of two Sydney bars in this year's ranking alongside Cantina OK! at No.41.
​See below for the full 2022 World's 50 Best Bars list
 Paradiso - Barcelona
Tayēr + Elementary - London
Sips - Barcelona
Licorería Limantour - Mexico City
Little Red Door - Paris
Double Chicken Please - New York
Two Schmucks - Barcelona
Connaught Bar - London
Katana Kitten - New York
Alquímico - Cartagena
Handshake Speakeasy - Mexico City
Jigger & Pony - Singapore
Hanky Panky - Mexico City
BKK Social Club - Bangkok
Salmon Guru - Madrid
Drink Kong - Rome
Coa - Hong Kong
Florería Atlántico - Buenos Aires
The Clumsies - Athens
Baba au Rum - Athens
Café La Trova - Miami
Attaboy - New York
Satan's Whiskers - London
Tropic City - Bangkok
Kumiko - Chicago
Sidecar - New Delhi
Tres Monos - Buenos Aires
Argo - Hong Kong
Maybe Sammy - Sydney
Swift - London
Line - Athens
Baltra Bar - Mexico City
Manhattan - Singapore
Overstory - New York
1930 - Milan
Dante - New York
A Bar with Shapes for a Name - London
Zuma - Dubai
Locale Firenze - Florence
Red Frog - Lisbon
Cantina OK! - Sydney
CoChinChina - Buenos Aires
Himkok - Oslo
Carnaval - Lima
Galaxy Bar - Dubai
 L'Antiquario - Naples
Employees Only - New York
Bar Benfiddich - Tokyo
Lucy's Flower Shop - Stockholm
Bulgari Bar - Dubai
About The World's 50 Best Bars
The World's 50 Best Bars, sponsored by Perrier, provides a definitive list of the world's best drinking venues, voted for by an Academy of over 650 experts worldwide. The World's 50 Best Bars list has been published annually since 2009 and has become the most anticipated ranking for drinks professionals and cocktail aficionados across the world, with the awards the highlight of the bar industry calendar. 
The list of Asia's 50 Best Bars has been published since 2016, while the list of North America's 50 Best Bars was launched in 2022. William Reed, which owns the 50 Best brand, is entirely responsible for the organisation of the awards, the voting system and the respective lists.